Topic: Honda Odyssey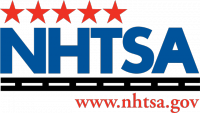 Washington, D.C. – Honda (American Honda Motor Co.) is recalling certain model year 2001-2007 Accord, 2001-2005 Civic, 2002-2006 CR-V, 2003-2011 Element, 2002-2004 Odyssey, 2003-2008 Pilot, 2006 Ridgeline, 2003 Acura CL, 2003-2006 Acura MDX, and 2002-2003 Acura TL vehicles.
«Read the rest of this article»

Clarksville, TN – On Saturday, August 2nd, 2014, at approximately 8:00pm, the Clarksville Police Department responded to a traffic collision on Fort Campbell Boulevard north of the Ringgold Road intersection (not at the intersection), in which a vehicle struck a pedestrian.
A 2003 Honda Odyssey owned by 101st Airborne Cab Co. driven by James Cuthbertson of Clarksville, TN struck Clifford Dee Abernathy of Nashville, TN, who died at the scene. «Read the rest of this article»
Ram 1500 pickup first Chrysler model to make list in 16 years

Yonkers, NY – In its annual Top Picks list, Consumer Reports has crowned four new vehicles—the Hyundai Santa Fe, Ram 1500, Subaru Forester, and Tesla Model S—with the top honor in each of their respective categories.
For the first time in 16 years, a Chrysler earned a spot on the list with the Ram 1500 nabbing best Pickup Truck, a category that had taken a hiatus in 2013 because Consumer Reports had not yet tested two newly-released vehicles in that segment, the extensively updated Ram 1500 and the redesigned Chevrolet Silverado/GMC Sierra. The last Chrysler vehicle to earn Consumer Reports' Top Pick honors was the 1998 Jeep Grand Cherokee.
«Read the rest of this article»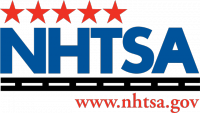 Washington, D.C. – American Honda Motor Company (Honda) is recalling certain model year 2007-2008 Honda Odyssey vehicles manufactured August 8th, 2006, through September 8th, 2008.
Due to a combination of system components and software, the Vehicle Safety Assist System (VSA) may apply the brakes unexpectedly.
«Read the rest of this article»
Showdown between the Silverado 1500 & Ram 1500 was neck-and-neck

Yonkers, NY – In a heavy-metal duel between two top pickup trucks, the Chevrolet Silverado 1500's "Excellent" road-test score makes it Consumer Reports' top-rated truck. But testers point out that the second-place Ram 1500 may be a better daily driver.
Each model won skirmishes along the way, and they finished one-two in a competitive pickup truck category— separated by only three points. Both trucks outscored the previously-tested Ford's F-150 XLT, which 3.5-liter EcoBoost turbo V6 and 5.0-liter V8 versions rank third and fourth respectively.
«Read the rest of this article»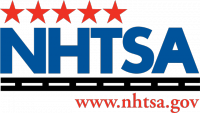 Washington, D.C. – Honda is recalling certain model year 2009-2013 Pilot and 2011-2013 Odyssey passenger vehicles manufactured from March 13th, 2008, through December 21st, 2012.
One or more rivets that attach the airbag module to the airbag cover may be missing.
«Read the rest of this article»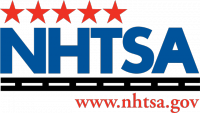 Washington, D.C. – Honda is recalling certain model year 2003 and 2004 Pilot and Odyssey and 2003 through 2006 Acura MDX passenger vehicles manufactured from November 26th, 2001, through August 30th, 2006.
The interlock lever of the ignition switch may deform, which can allow the interlock function of a vehicle with an automatic transmission to be defeated.
«Read the rest of this article»
Audi and Cadillac make major jumps in Rankings

Yonkers, NY – A perfect storm of reliability problems has dropped Ford to next to last among the 28 car brands ranked in Consumer Reports 2012 Annual Auto Reliability Survey, while its luxury brand, Lincoln, placed just a notch higher. The findings were released today before the Automotive Press Association in Detroit.
Only two years ago, Ford was Detroit's poster child for reliability. It cracked the top 10 among brands in Consumer Reports predicted-reliability scores, with more than 90 percent of its models being average or better. This year the top seven spots are all held by Japanese brands. «Read the rest of this article»

Yonkers, NY – Both the freshened Mazda5 microvan  and the redesigned Nissan Quest minivan did well in Consumer Reports' tests of the two vehicles in the magazine's December issue.  The Mazda5 received an Excellent road test score of 88 vs. the Quest's Excellent 81.
With 23 mpg overall, the Mazda5's fuel economy is much better than any minivan CR tested. and is on par with some family sedans. Smaller and more agile than traditional minivans, the Mazda5 is enjoyable to drive with responsive and well-weighted steering. The Mazda5 competes more directly with wagons, and at $24,670, costs considerably less than many wagon or minivan alternatives. «Read the rest of this article»
Honda Accord is the right fit for the young, old, tall and small

Yonkers, NY — With the fall semester just around the corner, Consumer Reports offers its best choices for parents and teens out shopping for a car to bring back to school.
When looking for the right car for teens, including used models, Consumer Reports recommends picking cars with safety features such as electronic stability control and curtain air bags and good crash-test results.
"Often parents think that putting their child in the biggest car is the safest thing they can do, but that's not so. Teens are the most inexperienced drivers on the road, so you want to make sure they're driving something that handles well, is agile and has as many safety features as possible—especially electronic stability control," said David Champion, senior director of Consumer Reports Automotive Test Center in East Haddam, Connecticut.
«Read the rest of this article»