Topic: Honda
The winners in appliances, electronics, and cars; Plus, brands to avoid

Yonkers, NY – Each year, the experts at ShopSmart, from Consumer Reports, test thousands of products to help shoppers navigate the crowded marketplace and decide where to spend their dollars.
ShopSmart's April 2015 issue highlights some of the appliances, electronics, and cars from brands that performed well in tests and received high scores in owner-reliability surveys within the past three years. «Read the rest of this article»
What to shop for and what to skip at Lowe's, Home Depot, Sears, and Walmart

Yonkers, NY – Big-box retailers such as Lowe's, Home Depot, Sears, and Walmart carry many of the same home items, but they also offer private-label brands exclusive to their store that vary widely when it comes to price and performance.
ShopSmart's March 2015 issue features findings from its tests of some of these exclusive products and reveals which ones are great buys and those to avoid. «Read the rest of this article»
Troublesome Q50, QX60 models drop Infiniti 14 spots; Lexus tops rankings

Yonkers, NY – Multi-function, cross-linked infotainment systems and the associated in-car electronics are a growing reliability plague for many brands, according to Consumer Reports 2014 Annual Reliability Survey.
First-year models from Infiniti, Jeep, Fiat, Ram, Cadillac, Ford, and Honda have all seen significant problem rates from infotainment bugs and glitches. Of the 17 problem areas CR asks about in its survey, the category including in-car electronics generated more complaints from owners of 2014 models than for any other category. «Read the rest of this article»
Results of lawn mower, tractor, string trimmer, & leaf blower testing part of comprehensive guide to getting the best lawn ever—Plus, five ways to slice lawn-care bills

Yonkers, NY – In Consumer Reports' tests of nearly 40 lawn mowers, models from Honda and Toro led the pack for getting most lawns back into shape after a brutal winter.
The full report on lawn mowers and lawn care, which also includes Ratings of tractors and riders, string trimmers, and the best leaf blowers—plus ways to save money on lawn care, and more—is featured in the May 2014 issue of Consumer Reports and at www.ConsumerReports.org. «Read the rest of this article»

Yonkers, NY — Luxury brands rule the roost this year as Acura and Audi moved up a few spots to join Lexus with the top three highest scores in Consumer Reports' annual car brand report cards.
A perennial top scorer, Lexus earned the highest marks (79) for the second straight year. Consumer Reports' analysis finds the bulk of its models are usually quiet, comfortable, and fuel-efficient. Lexus was the only brand to achieve an excellent average overall reliability score. «Read the rest of this article»
Ram 1500 pickup first Chrysler model to make list in 16 years

Yonkers, NY – In its annual Top Picks list, Consumer Reports has crowned four new vehicles—the Hyundai Santa Fe, Ram 1500, Subaru Forester, and Tesla Model S—with the top honor in each of their respective categories.
For the first time in 16 years, a Chrysler earned a spot on the list with the Ram 1500 nabbing best Pickup Truck, a category that had taken a hiatus in 2013 because Consumer Reports had not yet tested two newly-released vehicles in that segment, the extensively updated Ram 1500 and the redesigned Chevrolet Silverado/GMC Sierra. The last Chrysler vehicle to earn Consumer Reports' Top Pick honors was the 1998 Jeep Grand Cherokee.
«Read the rest of this article»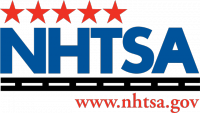 Washington, D.C. – American Honda Motor Company (Honda) is recalling certain model year 2007-2008 Honda Odyssey vehicles manufactured August 8th, 2006, through September 8th, 2008.
Due to a combination of system components and software, the Vehicle Safety Assist System (VSA) may apply the brakes unexpectedly.
«Read the rest of this article»

Clarksville, TN – On Tuesday, September 24th, 2013, at 2:44pm, the suspect entered the Legends Bank at 140 Dover Crossing and gave the teller a note demanding money.
The teller refused to give the suspect any money and he left in a blue, older model, Honda style car.
«Read the rest of this article»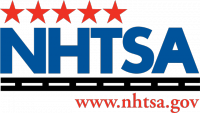 Washington, D.C. – Honda is re-recalling certain model year 2007-2008 Fit vehicles covered under previous recall 10V-033. The remedy applied in this earlier recall may have been insufficient.
In the affected vehicles, over time, the plastic cover may separate from the master power window switch allowing water to enter the driver's window and reach the master power window switch. If the master power window switch is damaged as a result of the water intrusion, overheating and failure of the switch may result.
«Read the rest of this article»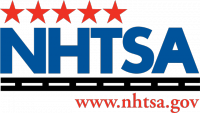 Washington, D.C. – Honda is recalling certain model year 2005 Pilot vehicles manufactured July 29th, 2004, through August 29th, 2005; model year 2005-2006 Acura MDX vehicles manufactured September 16th, 2004, through September 22nd, 2005; and model year 2005 Acura RL vehicles manufactured March 1st, 2004, through June 29th, 2005.
An electrical capacitor may have been damaged during the manufacturing of the Vehicle Stability Assist (VSA) control module causing intermittent, automatic, minor brake application.
«Read the rest of this article»