Topic: Honda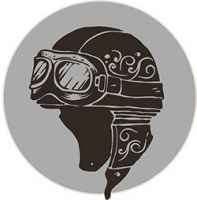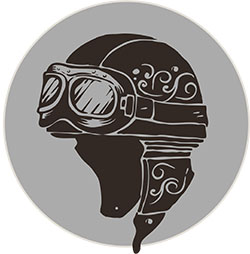 Clarksville, TN – Let me first apologize for not posting any updates in the last week. The flu bug/stomach bug has made the rounds through my household, so me and the "porcelain throne" have become "besties" this week.
One of the most common questions I get from the people I meet on this journey is, "do you stop and visit Harley dealerships when you travel?"
Yes.
I try to visit any and ALL dealerships when I'm on the road, especially Harley Davidson, because I collect Poker Chips.
«Read the rest of this article»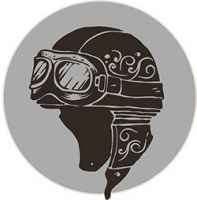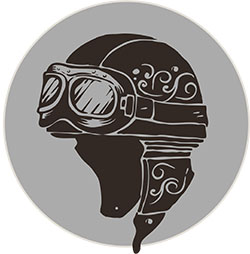 Clarksville, TN – Alright, let's keep a few things in mind here. First, I am NOT a motorcycle expert. As I have well documented here, I'm into my third year of being a biker, riding my Harley Davidson Ultra Limited all over the country. To date, over 73,000 miles.
My history with the motorcycle does not go back as far as some of you. I wish it had, but it doesn't. I would LOVE to be called an OLD SCHOOL biker, but I'm not.
My history with Harley Davidson doesn't date back to the sixties, or seventies or even the eighties. I wish it did. I'm a sponge for knowledge and would love to able to "rattle" off this knowledge when I get around other bikers, but I'm still trying to identify "panheads" and "steelheads" and such.
«Read the rest of this article»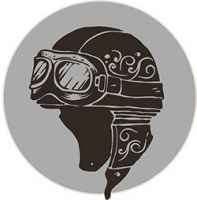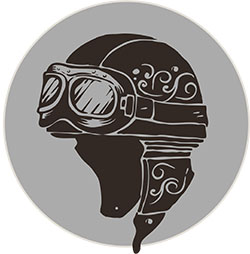 Clarksville, TN – Before I share my thoughts on Harley-Davidson, remember, I don't profess to be an expert on motorcycles. I've only been riding for two years, and my blog is about sharing my journey. I learn new things every day and I meet great people along the way. So keep in mind, these stories are my experiences and my opinions based on my limited experience.
Although, I HAVE logged over 65,000 miles in those two years, so I am FULLY involved in this culture.
When I decided to buy a motorcycle, it was always going to be a Harley. You can read my story here.
«Read the rest of this article»

Clarksville, TN – On Friday, October 27th, 2017 around 8:43am, Clarksville Police report a 2004 Mazda driven by a 35 year old man was traveling southbound on Peachers Mill Road when it crossed into the northbound lane striking a 2008 Honda Accord, traveling northbound on Peachers Mill Road driven by a 50 year old woman.
The collision caused the Mazda to flip over onto its roof. The driver of the Honda had to be extricated.
«Read the rest of this article»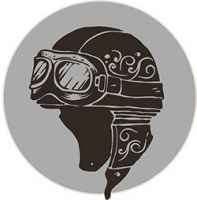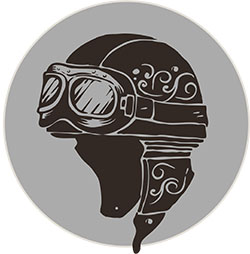 Clarksville, TN – I've been riding since January 2016. My first bike was a 2016 Harley-Davidson Street Glide Special.
I LOVED that bike. I put 32,000 miles on it.
I took it to Texas, Alabama, Florida, Georgia, Kentucky and all throughout Tennessee. I had a Stage 1 kit on it and kept it serviced. It was a magnificent bike.
In 2017, with all the traveling I do, I traded for the 2017 Ultra-Limited. It offered the new Milwaukee Eight engine, had more storage, heated grips and updated technology. I've put 24,000 miles on it so far.
«Read the rest of this article»

Clarksville, TN – Detective Josh Jobe with the Clarksville Police Department is trying to identify three suspects involved in a Burglary to a Business and is requesting public assistance.
The Burglary occurred on Sunday, October 23rd, 2016 at approximately 7:25am at Top Dollar Pawn on the 800 block of Providence Boulevard. A 2013 Suzuki Mini dirt bike and a 2006 Honda CFR-70F dirt bike were stolen.
«Read the rest of this article»

Clarksville, TN – Clarksville Police Detective Thomas Tranberg is trying to identify two suspects involved in Theft of Property and Fraudulent Use of a Credit Card incidents (one victim) that occurred at Walmart on Fort Campbell Boulevard and is requesting public assistance.
On April 15th, 2016 at approximately 9:00pm the two suspects in the pictures attached stole the victim's purse and then used the credit cards and a Walmart gift card that were inside the purse.
«Read the rest of this article»
Audi, Subaru, Lexus, Porsche, BMW lead the pack

Yonkers, NY – Consumers don't always have to spend top dollar to get a great car. The Consumer Reports 2016 Brand Report Card reveals mainstream brands like Subaru and Mazda can often deliver as much quality as more opulent luxury brands.
The highest overall brand scores in Consumer Reports' annual indicator of which brands make the best cars went to Audi (80) and Subaru (78). Consumer Reports currently Recommends 100 percent of each brand's models that it has tested. Luxury brands Lexus (76), Porsche (76), and BMW (76) rounded out the top five in CR's rankings.
«Read the rest of this article»
Hi-Tech, Soft Touch, Artistic Flair and More

Clarksville, TN – In the early days of the auto, showrooms like those on Seattle's Auto Row were replete with bells and whistles. Chandeliers lit up the floors, highlighting each vehicle's chrome trim.
By 1954, Frank Lloyd Wright had designed a New York City auto showroom that included a spiral ramp and a turntable interior – it was a glistening museum for the Age of the Automobile.
«Read the rest of this article»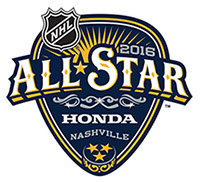 Nashville, TN – The National Hockey League brought their Fan Fair and All-Star Weekend to Nashville, Tennessee during the last four days of January. This city and league had been preparing for this much anticipated event for over fifteen months and expectations were high as the greatest show on ice descended on Music City.
"What an incredible setup, what an incredible beginning to All-Star Weekend," gushed NHL Commissioner Gary Bettman at the opening ceremonies on Thursday, January 28th, 2016. "The planning that the city of Nashville with the Predators and the local organizing committee and Bridgestone have done is nothing short of phenomenal. People are going to be thrilled to be part of this weekend."
«Read the rest of this article»