Topic: Hopkinsville Police Department

Clarksville, TN – The Clarksville Police Department, Tennessee Highway Patrol, Kentucky State Police, Christian County Sheriff's Department, Montgomery County Sheriff's Department, Hopkinsville Police Department and Oak Grove Police Department will be conducting roadside safety checkpoints and saturation patrols on June 28th, 2013 and June 29th, 2013 in Montgomery County, Tennessee and Christian County, Kentucky.
«Read the rest of this article»
Montgomery County, TN – The Department of Homeland Security, District 7, will conduct a full scale training exercise in Montgomery County on the morning of Thursday, May 10th. The Fort Campbell and Woodlawn areas will be the primary areas of training.
Citizens are to be advised that this is only an exercise, but will appear real to passersby. «Read the rest of this article»

Clarksville, TN – A man who has been on the run, with warrants on file from Clarksville Tennessee and Hopkinsville Kentucky was taken into custody after committing an Aggravated Robbery this afternoon at a Clarksville apartment.
Justin Ladarious Horstead had warrants of file from Clarksville for Criminal Court Capias for Robbery, Violation of community Corrections, and a Hopkinsville warrant for Robbery 1st Degree. Another Aggravated Robbery charge was added to the list this afternoon.
«Read the rest of this article»

Clarksville, TN – Clarksville Police Department, Montgomery County Sheriffs Office, and Nashville Metro Police Department provided assistance to Kentucky law enforcement agencies attempting to apprehend robbery suspects that held up AC Automotive in Hopkinsville, KY.
On January 30th, 2012, around 4:55pm, four men armed with handguns robbed AC Automotive on East 9th Street in Hopkinsville, KY. Two people were pistol-whipped during the commission of the robbery. «Read the rest of this article»

Clarksville, TN – On August 15th, 2011, around 1:41am, officers were called to Walmart, 1680 Fort Campbell Boulevard about two suspicious packages left in the parking lot.
According to witness information, a male and female drove into the lot and started to unload two suitcases in the parking lot, but saw Walmart employees standing outside. The suitcases were then placed back in the car. The male in the car approached the Walmart employees and asked to use a cell phone, but the employees refused to allow him to use one.
«Read the rest of this article»

Clarksville, TN – On August 9th, 2011, cooperation from multiple law enforcement agencies and the quick thinking and bravery of a Fort Campbell soldier resulted in the arrest of men involved in the robbery of a bank and pharmacy.
On August 9th, 2011, around 12:45pm, a man walked into the U.S. Bank, 3301 Fort Campbell Boulvard, told the teller that he had a bomb in a backpack and demanded money. He was given money, fled on foot, and ran toward the back side of the bank. But, he was unaware that a 20 year old Fort Campbell soldier was in hot pursuit after him.
«Read the rest of this article»
Daymar Institute was formerly known as Draughons Junior College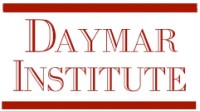 The Daymar Institute is pleased to invite the residents of Montgomery and the surrounding counties to their Community Career Fair on Friday June 25, 2010 from 10a.m.-2p.m. Residents are encouraged to bring 10-20 copies of their resume and be prepared to meet with up to 40 local employers, agencies and organizations. "This is an excellent opportunity to meet face to face with potential employers and learn about job opportunities, make networking contacts and possibly find your next career" says Daymars' Director of Career Services, Mary Wauford. «Read the rest of this article»