Topic: House fire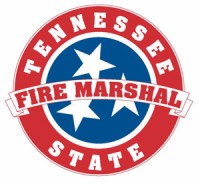 Nashville, TN – Tennessee State Fire Marshal Gary West is reminding Tennesseans to keep fire safety in mind as they heat their homes this winter season. As temperatures dip, it is important to know the proper way to use different methods of heating.
"The colder weather means many people will begin to heat their homes with fireplaces, woodstoves, and space heaters," said West. "Cold weather months typically have a higher number of accidental fire injuries and deaths due to the use of these alternate heat sources." «Read the rest of this article»
Tennessee State Fire Marshal's Office: "Stay ahead of the cold snap"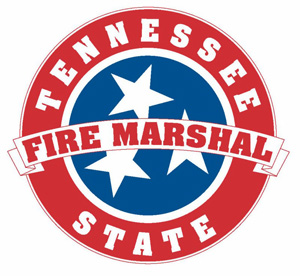 Nashville, TN –  Did you know that when the first cold snap of the fall season occurs, a wave of home fires usually follows? The State Fire Marshal's Office is urging Tennesseans to take fire safety precautions now in preparation for the colder nights making way into the state.
"With colder temperatures come more opportunities for residential fires," says State Fire Marshal Gary West. "We begin using heating sources that have been dormant for many months, and this can lead to fire safety issues. Prepare for the heating season early to reduce your family's risk of a home fire." «Read the rest of this article»
TDA's Division of Forestry requires burn permits October 15th – May 15th

Nashville, TN – The Tennessee Department of Agriculture Division of Forestry and the Department of Commerce and Insurance's Division of Fire Prevention are reminding homeowners to follow simple safety practices to prevent wildfires. The official start of wildfire season in Tennessee was October 15th.
"Burning vegetative material that has accumulated around the yard or using fire to clear an old field can be an efficient way to get rid of debris," State Forester Jere Jeter said. "It's important for citizens to know when, where and how to conduct a debris burn. The division's burn permit system focuses attention on safety. Getting a permit is free, and takes only two minutes using our online system." «Read the rest of this article»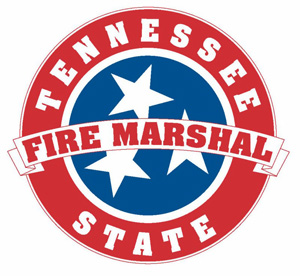 Nashville, TN – "Close the Door!" That is what Gary West, State Fire Marshal, is telling Tennesseans in an effort to save more lives if a fire should occur.
"A door is one of the best pieces of firefighting and lifesaving equipment," said Gary West. "If you leave a room that is on fire, simply closing the door behind you can be the best decision you make."
Closing the door reduces fire growth and spread, limits damage to your home and could possibly save lives.
«Read the rest of this article»
Volunteers to Focus on Clarksville Neighborhood Identified as Deadliest in State

Clarksville, TN – American Red Cross volunteers from the Two Rivers Chapter are joining thousands of other volunteers across the country this weekend to kick-off a new effort to drastically reduce the number of people killed in house fires. «Read the rest of this article»
Make sure the only thing going up in smoke is dinner!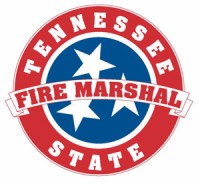 Nashville, TN – It is summer in Tennessee and that means its grilling time for many residents. Although, outdoor cooking is a long-cherished tradition for most families, it also increases the possibility of fire-related incidents and injuries.
Gas grills constitute a higher risk, having been involved in an annual average of 7,200 home fires in 2007-2011, while charcoal or other solid-fueled grills were involved in an annual average of 1,400 home fires.
«Read the rest of this article»
Written by Staff Sgt. Melisa Washington
Tennessee National Guard J9 Military and Family Readiness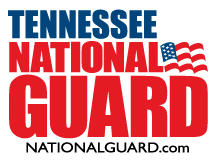 Smyrna, TN – When a fire destroyed Sgt. David Adams' home in Johnson City, Tennessee, this past Wednesday, he was grateful to have his National Guard family at the ready for support. The house caught fire while he was conducting annual training in Alcoa, Tennessee with his unit, Detachment 1, G Troop, 1/230th Air Cavalry.
All of Adams' belongings were destroyed, but luckily his brother, who was staying in the home at the time, was able to evacuate without injuries.
«Read the rest of this article»
Clarksville, TN – Clarksville Mayor Kim McMillan, at the regular session of the City Council meeting on Thursday, May 1st at 7:00pm, will recognize the following Clarksville Fire Rescue personnel for their heroic action in saving the life of the occupant of a trailer fire that occurred on April 9th on Evans Road.
Due to their Bravery, and determination, this lady is alive and on the road to recovery. Let's turn out for this recognition for a show of support for a job well done.
Persons to be recognized: Lt. Billy Castle, Michael Rios, Richard Cayce, and Jobe Moore.
Candle Fires are Preventable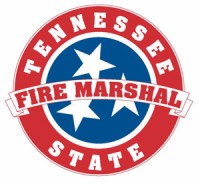 Nashville, TN – Decorative and fragranced candles are a popular piece of décor in many homes, but they are also a major concern for fire service professionals and other safety organizations. When used improperly, candles may cause significant loss of life, property, and/or cause substantial injuries.
The State Fire Marshal's Office wants to remind Tennesseans to use candles with care. «Read the rest of this article»
Clarksville, TN – On February 3rd, 2014 at 3:13pm units from Clarksville Fire Rescue Station 1, Station 3 and Station 8 responded to a kitchen fire at 555 Stratford Way.
Upon arrival heavy smoke was visible coming from the home. A water supply was established and an interior attack was made.
The fire was extinguished within five minutes.
«Read the rest of this article»