Topic: House fire
Clarksville, TN – Clarksville Mayor Kim McMillan, at the regular session of the City Council meeting on Thursday, May 1st at 7:00pm, will recognize the following Clarksville Fire Rescue personnel for their heroic action in saving the life of the occupant of a trailer fire that occurred on April 9th on Evans Road.
Due to their Bravery, and determination, this lady is alive and on the road to recovery. Let's turn out for this recognition for a show of support for a job well done.
Persons to be recognized: Lt. Billy Castle, Michael Rios, Richard Cayce, and Jobe Moore.
Candle Fires are Preventable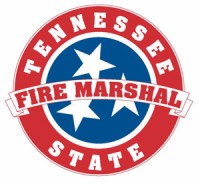 Nashville, TN – Decorative and fragranced candles are a popular piece of décor in many homes, but they are also a major concern for fire service professionals and other safety organizations. When used improperly, candles may cause significant loss of life, property, and/or cause substantial injuries.
The State Fire Marshal's Office wants to remind Tennesseans to use candles with care. «Read the rest of this article»
Clarksville, TN – On February 3rd, 2014 at 3:13pm units from Clarksville Fire Rescue Station 1, Station 3 and Station 8 responded to a kitchen fire at 555 Stratford Way.
Upon arrival heavy smoke was visible coming from the home. A water supply was established and an interior attack was made.
The fire was extinguished within five minutes.
«Read the rest of this article»

Nashville, TN – As the next wave of frigid below normal temperatures blankets the Middle Tennessee area, the American Red Cross is ready to respond if needed and has some vital safety steps for people to follow to take precautions against the cold. «Read the rest of this article»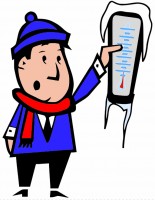 Clarksville, TN – The National Weather Service reports another arctic blast to surge south across Clarksville-Montgomery County. An arctic cold front will move through the mid state on Tuesday bringing a prolonged period of subfreezing temperatures to Middle Tennessee.
Temperatures are expected to remain below freezing across much of the mid state for up to 5 days from Tuesday through Saturday.
Lows in the single digits and teens are expected each day with highs only reaching the 20s and 30s. The low Thursday night is expected to be around 9°F. «Read the rest of this article»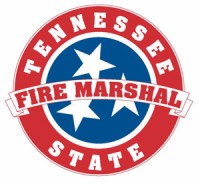 Nashville, TN – According to the U.S. Fire Administration, an estimated 900 portable heater fires in homes are reported to U.S. fire departments each year and cause an estimated 70 deaths, 150 injuries and $53 million in property loss.
"We cannot stress enough the importance of following safety precautions when using portable space heating devices in your home," said State Fire Marshal Julie Mix McPeak. "Keeping fire safety in mind can help save lives and property." «Read the rest of this article»

Nashville, TN – The American Red Cross is helping people impacted by the frigid cold air covering two-thirds of the country, and offers steps people can take to stay safe during this dangerous weather.
"Our volunteers remain on stand-by to respond if there is a significant, unforeseen, emergency incident or event that displaces individuals from their normal place of dwelling which would cause us to open an emergency shelter," said David Kitchen, Regional Disaster Program Officer. "We have been closely monitoring the weather system for the past several days and as soon as we realized that the flash freeze had the potential to strand motorists as well as to cause life-threatening situations, we immediately began activating our disaster action plan." «Read the rest of this article»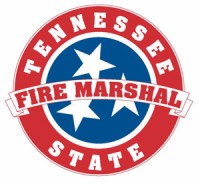 Nashville, TN – For most of us, the holiday season represents a time for family festivities and good cheer. What few of us consider is that the holiday season is a time when there is an increased risk of home fires. Add to that the hectic nature of shopping, event planning, and meal preparation, and the chance for home fires grows even more.
"As everyone gets busier during the holidays, we often become rushed, distracted or tired," says State Fire Marshal and Commerce & Insurance Commissioner Julie Mix McPeak. "That's when home fires are more likely to occur, especially those in the kitchen."
«Read the rest of this article»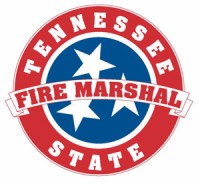 Nashville, TN – Five Tennesseans lost their lives in home fires over this past weekend. Four adults and one child were killed in house fires in Hamblen, Carter, and Henry Counties.  Preliminary results of the fire investigations indicate that the fires were accidental in nature.
Every day preventable fires happen in Tennessee causing millions of dollars in property damage and in the worst cases, loss of life.  The State Fire Marshal's Office wants individuals across the state to take action and talk to loved ones about fire prevention in the home. «Read the rest of this article»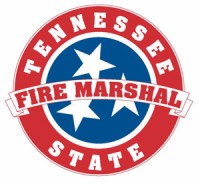 Nashville, TN – If you woke up to a fire in your home, how much time do you think you would have to get to safety? According to the National Fire Protection Association (NFPA), one-third of American households estimated that it would take at least six minutes before a fire in their home would become life-threatening. Unfortunately, the time available is often much less.
"Fire is unpredictable and moves faster than most people realize," State Fire Marshal Julie Mix McPeak says. "Having a tried and true escape plan with two ways out is essential for ensuring your family's safety in the event of a fire."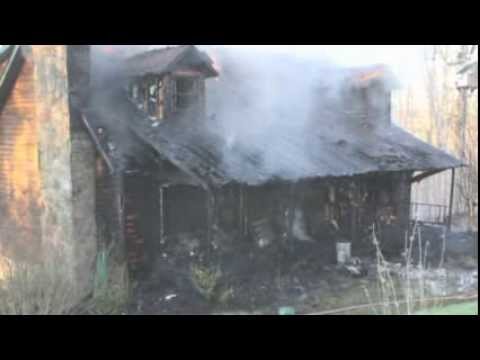 «Read the rest of this article»