Topic: House fire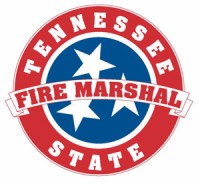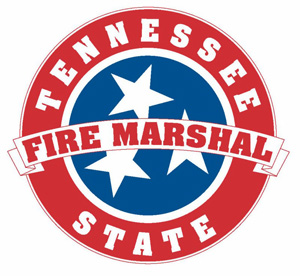 Nashville, TN – Manufactured houses are the scenes of relatively few fires every year in Tennessee, but those fires are among the deadliest, causing a disproportionate number of fire-related deaths and prompting the Tennessee State Fire Marshal's Office to remind consumers that fire safety should be a priority in all homes, especially during the high-risk winter months.
Manufactured homes – also known as mobile homes or trailers – are transportable structures that are fixed to a chassis and specifically designed to be towed to a residential site.
«Read the rest of this article»
'On behalf of a grateful City, We say Thank You'
Clarksville, TN – Clarksville Police Officers Darren Koski and Donald Gipson earned a standing ovation and congratulatory handshakes and hugs from Clarksville Mayor Kim McMillan the Clarksville City Council last week in recognition of their brave actions to save a man from a burning house.
The officers went to a fire call at on January 6th, 2017 at 6:15am on Stafford Street, kicked in the front door, and helped remove a resident who had been sleeping in his bedroom.
«Read the rest of this article»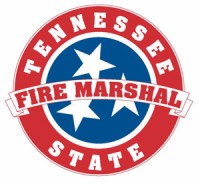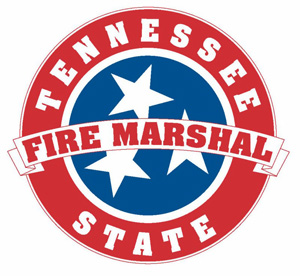 Nashville, TN – The latest tally* of January fire fatalities has the Tennessee State Fire Marshal's Office (SFMO) urgently renewing its call that residents turn their focus to fire prevention during the high-risk winter months.
Current SFMO data indicates that 15 fatal fires caused 20 fatalities in Tennessee during January 2018, making it the third-deadliest month for fire deaths since 2010 (December 2016 had 24 deaths; January 2010 had 21 deaths). Historically, January leads all other months in residential fires, heating fires and fatal fires in Tennessee.
«Read the rest of this article»

Clarksville, TN – On Friday February 2nd, 2018, Clarksville Police Chief Ansley and The Red Cross recognized two officers, Donald Gipson and Darren Koski for their actions during an emergency situation.
Chief Ansley presented the officers with the prestigious Medal of Valor and Katy Hagstrom gave the officers a Red Cross Extraordinary Personal Action Certificate.
«Read the rest of this article»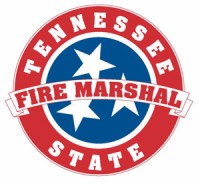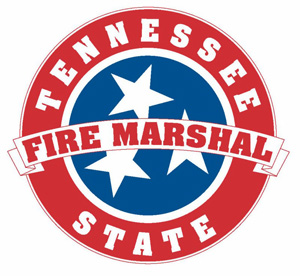 Nashville, TN – The Tennessee State Fire Marshal's Office (SFMO) urges Tennesseans to focus on home fire safety during what has traditionally been the most tragic week for fire-related incidents in the Volunteer State: The second week of January.
SFMO data shows that Tennessee has averaged 3.6 fire deaths (29 in eight years) during the second week of January since 2010. This is the highest number of fire deaths for any week of the year and is nearly double the rate of the average week.
«Read the rest of this article»

Clarksville, TN – When Clarksville Police Officers came to work this frigid morning, little did they realize they would be called into action to save a man's life.
On Saturday, January 6th, 2018, around 6:15am, 911 received a call about a residential fire at 834 Stafford Street. The caller was not sure whether anyone was in the residence or not, but did know someone lived there.
Officers were already on the way to the call due to the rapid notification afforded by the recently installed Computer Aided Dispatch (CAD) system in CPD's police cars. Officer Darren Koski arrived first in scene in less than one and half minutes.
«Read the rest of this article»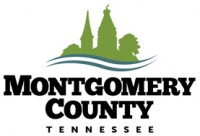 Clarksville, TN – Multiple agencies in Montgomery County responded to a house fire in Woodlawn on Friday, December 29th, 2017.
The fire at 2150 Jim Taylor Road was reported to 911 at 7:50am.
The house was fully involved when Woodlawn Volunteer Fire, the Montgomery County Sheriff's Office, and Emergency Medical Services arrived on scene.
«Read the rest of this article»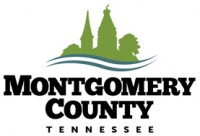 Montgomery County, TN – For local firefighters helping a family devastated by fire doesn't just end when they put out the flames.
On Saturday, December 16th, an early morning fire completely destroyed the Brantley home at 3845 Aly Sheba Drive. Stephen, his wife Iliana and their four children, Jazmine, Jayden, Jonah, and Joel, ages 3 to 11, were not injured by the fire but they lost all their belongings including four family pets.
«Read the rest of this article»

Murfreesboro, TN – The holiday season is the time of year when most people are thinking about shopping for gifts, office parties, and spending time with family and friends.
Sadly, this is also the time when home fires peak.
«Read the rest of this article»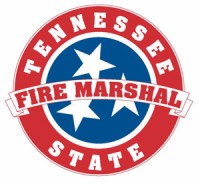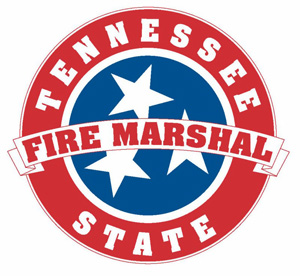 Nashville, TN – As Tennesseans gear up to spend a significant amount of time in the kitchen preparing holiday meals, the Tennessee State Fire Marshal's Office (SFMO) reminds consumers to cook with care as Christmas and Christmas Eve are two of the top three most dangerous days for cooking fires in the country.
"As everyone gets busier during the holidays, we often become rushed, distracted or tired," said Tennessee State Fire Marshal and Commerce & Insurance Commissioner Julie Mix McPeak.
«Read the rest of this article»