Topic: Houston TX
Smith Cites Demands of Serving as Chief of Two Large Companies as Reason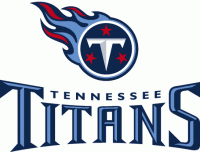 Nashville, TN – Tennessee Titans President and CEO Tommy Smith today announced he is retiring from that role, after deciding that serving in that demanding position while serving as president and chairman of publicly traded Adams Resources and Energy, Inc., was not in the best interest of either organization.
"I have given this decision very careful thought, and while I dearly love the Titans and am proud of my active role with the franchise over many decades, I can't serve two big roles as effectively as I had hoped. My family, my long-term personal health and the ability to make sound daily decisions for two fine companies all came into play." «Read the rest of this article»
Written by Guy Webster
NASA' Jet Propulsion Laboratory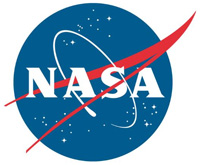 Pasadena, CA – NASA's Curiosity Mars rover used its drill on Tuesday, February 24th to collect sample powder from inside a rock target called "Telegraph Peak." The target sits in the upper portion of "Pahrump Hills," an outcrop the mission has been investigating for five months.
The Pahrump Hills campaign previously drilled at two other sites. The outcrop is an exposure of bedrock that forms the basal layer of Mount Sharp. Curiosity's extended mission, which began last year after a two-year prime mission, is examining layers of this mountain that are expected to hold records of how ancient wet environments on Mars evolved into drier environments.
«Read the rest of this article»

Clarksville, TN – Over the next four years, Clarksville-Montgomery County will host five high economic impact AAU Basketball Championships bringing in a total of $8.9 million of revenue. The 2015 event will be held this upcoming July 10th-15th.
The community will welcome the 2015-2018 Amateur Athletic Union (AAU) 10U Boy's Basketball National Championships as well as the 2016 AAU 6th Grade Girl's National Championships. In total, over 15,000 visitors will pass through to be a part of, or watch, the games. The 2017-2018 boy's tournaments were recently awarded to the team at Visit Clarksville after a rigorous bid process. «Read the rest of this article»
Written by DC Agle
NASA's Jet Propulsion Laboratory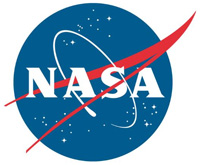 Pasadena, CA – Scientists working with NASA's 230-foot-wide (70-meter) Deep Space Network antenna at Goldstone, California, have released the first radar images of asteroid 2004 BL86. The images show the asteroid, which made its closest approach today (January 26th, 2015) at 8:19am PST (10:19am CST) at a distance of about 745,000 miles (1.2 million kilometers, or 3.1 times the distance from Earth to the moon), has its own small moon.
The 20 individual images used in the movie were generated from data collected at Goldstone on January 26th, 2015. They show the primary body is approximately 1,100 feet (325 meters) across and has a small moon approximately 230 feet (70 meters) across.
«Read the rest of this article»
Written by William Jeffs
NASA's Johnson Space Center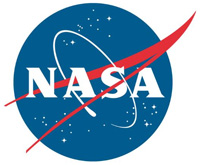 Houston, TX – NASA and an international team of planetary scientists have found evidence in meteorites on Earth that indicates Mars has a distinct and global reservoir of water or ice near its surface.
Though controversy still surrounds the origin, abundance and history of water on Mars, this discovery helps resolve the question of where the "missing Martian water" may have gone. Scientists continue to study the planet's historical record, trying to understand the apparent shift from an early wet and warm climate to today's dry and cool surface conditions.
«Read the rest of this article»
Written by Melissa Gaskill
International Space Station Program Office
NASA Johnson Space Center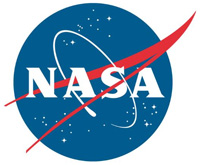 Houston, TX – Students from Connetquot High School in Bohemia, New York, used astronaut imagery of Earth to compare impact craters on Earth with those on other planets. The images were provided through the Expedition Earth and Beyond (EEAB) program, which connects students in grades 5 and higher with pictures taken by astronauts aboard the International Space Station.
"The images provide a hook for students to formulate questions, think about how to collect and analyze data, and then draw their own conclusions," says EEAB Director Paige Graff. "The whole idea is authentic science you can do in the classroom, to give students an experience based on their interests and motivation."
«Read the rest of this article»
Written by David Weaver
NASA Headquarters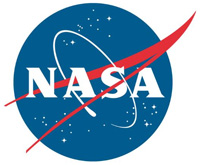 Washington, D.C. – In 2014, NASA took significant steps on the agency's journey to Mars — testing cutting-edge technologies and making scientific discoveries while studying our changing Earth and the infinite universe as the agency made progress on the next generation of air travel.
"We continued to make great progress on our journey to Mars this year, awarding contracts to American companies who will return human space flight launches to U.S. soil, advancing space technology development; and successfully completing the first flight of Orion, the next deep space spacecraft in which our astronauts will travel," said NASA Administrator Charles Bolden. "We moved forward on our work to create quieter, greener airplanes and develop technologies to make air travel more efficient; and we advanced our study of our changing home planet, Earth, while increasing our understanding of others in our solar system and beyond."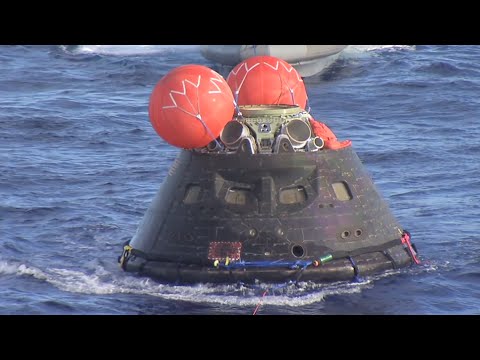 «Read the rest of this article»
APSU Sports Information

Clarksville, TN – Austin Peay State University's volleyball team opened its early signing period with a big splash, adding four players to its 2015 roster.
Signing to join the Lady Govs next season were Logan Carger and Kaylee Taff, of Houston, Texas; Cecily Gable, of Munford, Tennessee; Amanda Radich, of Grove City, Ohio.
«Read the rest of this article»
Written by Jessica Eagan
International Space Station Program Science Office
NASA's Marshall Space Flight Center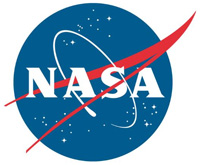 Houston, TX – Riddle: It's the size of a small microwave, and it may alleviate the need for NASA astronauts to wait for resupply ships to arrive at the International Space Station to get some essential items.
Answer: A 3-D printer — the first ever to be flown to space. And it could change the way NASA does business aboard the space station.
The 3-D Printing In Zero-G Technology Demonstration (3-D Printing In Zero-G), led out of NASA's Marshall Space Flight Center in Huntsville, Alabama, provided a Small Business Innovation Research (SBIR) award to Made In Space Inc. to build the first 3-D printer for operation in microgravity. It is scheduled to launch to the station aboard the SpaceX-4 resupply mission.
«Read the rest of this article»
Written by Jessica Nimon
International Space Station Program Science Office
NASA's Johnson Space Center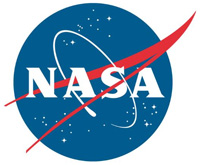 Houston, TX – The green stuff that clouds up fish tanks – it's not just an aesthetic annoyance. In fact, if you've been watching recent news of algal bloom concerns in Lake Erie, you know that the right conditions for algae can lead to contamination of local water sources, potentially impacting aquatic life and humans.
What you might not have known is that among the resources to help study this problem you will find the International Space Station's Hyperspectral Imager for the Coastal Ocean (HICO).
«Read the rest of this article»