Topic: Houston TX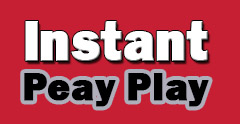 Clarksville, TN – Most of the time, when a college volleyball team has six incoming freshmen added to an overall roster that usually numbers between 12 to 14 you expect a certain level of growing pains.
But Austin Peay's volleyball team welcomes its sextet of newcomers to an already talented returning roster looking to make a run to an Ohio Valley Conference championship in November.
The six newcomers are by far the largest incoming recruiting class for fourth-year head coach Taylor Mott, whose teams have made the OVC tournament in each of her three previous seasons at the helm, including making the semifinals in 2013.
«Read the rest of this article»
Written by Elizabeth Landau
NASA's Jet Propulsion Laboratory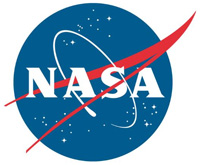 Pasadena, CA – A piece of tape can only be used a few times before the adhesion wears off and it can no longer hold two surfaces together. But researchers at NASA's Jet Propulsion Laboratory in Pasadena, California, are working on the ultimate system of stickiness, inspired by geckos.
Thanks to tiny hairs on the bottom of geckos' feet, these lizards can cling to walls with ease, and their stickiness doesn't wear off with repeated usage. JPL engineer Aaron Parness and colleagues used that concept to create a material with synthetic hairs that are much thinner than a human hair. When a force is applied to make the tiny hairs bend, that makes the material stick to a desired surface.
«Read the rest of this article»
Written by Guy Webster
NASA's Jet Propulsion Laboratory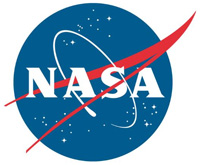 Pasadena, CA – NASA's Mars Odyssey spacecraft will reach a major milestone June 23rd, when it completes its 60,000th orbit since arriving at the Red Planet in 2001.
Named after the bestselling novel "2001: A Space Odyssey" by Arthur C. Clarke, Odyssey began orbiting Mars almost 14 years ago, on October 23rd, 2001. On December 15th, 2010, it became the longest-operating spacecraft ever sent to Mars, and continues to hold that record today.
Odyssey, which discovered widespread water ice just beneath the surface of the Red Planet, is still going strong today, serving as a key communications relay for NASA's Mars rovers and making continued contributions to planetary science.
«Read the rest of this article»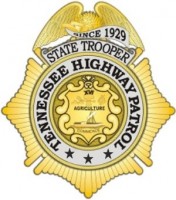 Nashville, TN – On May 27th, 2015, Tennessee State Trooper Jonathan Scott assigned to THP's Interdiction Plus Team (IPT), made a traffic stop that lead to the arrest of driver Rafael E. Quiroz-Martinez, 22, of Honduras for Human Sex Trafficking, and the safe recovery of a female victim.
While patrolling I-40 West in Knox County, Trooper Scott stopped a 2007 Honda Fit for window tint violation. As the trooper approached the vehicle, he observed several indicators of possible criminal activity within the vehicle.
During Trooper Scott's interview of the driver and the vehicle's 19 year old female passenger, several inconsistencies arose in their statements that caused additional suspicion. «Read the rest of this article»
Written by Elizabeth Landau
NASA's Jet Propulsion Laboratory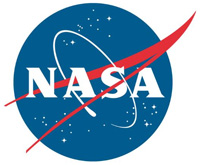 Pasadena, CA – Ever wonder why stars seem to twinkle? This effect is caused by variations in the density of our atmosphere that cause blurring in light coming from space. It's pretty for stargazing, but a challenge for space-to-ground communications.
A key technology called adaptive optics corrects such distortions. By combining adaptive optics with a laser communications technology aboard the International Space Station, NASA is working toward advances in space communications that could have major benefits for our data transmission needs here on Earth as well.
«Read the rest of this article»
Written by Laura Niles
International Space Station Program Science Office and Public Affairs Office
NASA Johnson Space Center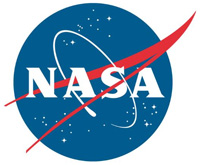 Houston, TX – Researchers may be "excyted" to learn that osteocyte cultures are headed to the International Space Station this spring for the first time. With their delivery on the next SpaceX commercial resupply services mission this month, the Osteocytes and mechano-transduction (Osteo-4) investigation team will analyze the effects of microgravity on this type of bone cell.
Understanding these effects will be critical as astronauts plan for future missions that require longer exposure to microgravity, such as to deep space or Mars.
«Read the rest of this article»

Montgomery County, TN – Assistant principals for Woodlawn Elementary School and Northwest High School have been selected.
Northwest's new assistant principal is Jessica Peppard, who has served as academic coach for Northwest and Northeast High Schools. She will replace Marlon Heaston, who has been named principal of Kenwood Middle. Christina Irwin has been appointed assistant principal at Woodlawn, replacing Jennifer Silvers who was named principal of the school.
«Read the rest of this article»
Written by Alan Buis
NASA's Jet Propulsion Laboratory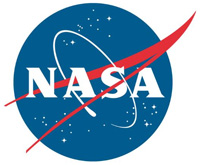 Pasadena, CA – Smartphones and other personal electronic devices could, in regions where they are in widespread use, function as early warning systems for large earthquakes, according to newly reported research.
This technology could serve regions of the world that cannot afford higher quality, but more expensive, conventional earthquake early warning systems, or could contribute to those systems.
The study, led by scientists at the U.S. Geological Survey (USGS), found that the sensors in smartphones and similar devices could be used to build earthquake warning systems.
«Read the rest of this article»
Smith Cites Demands of Serving as Chief of Two Large Companies as Reason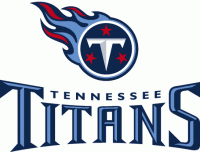 Nashville, TN – Tennessee Titans President and CEO Tommy Smith today announced he is retiring from that role, after deciding that serving in that demanding position while serving as president and chairman of publicly traded Adams Resources and Energy, Inc., was not in the best interest of either organization.
"I have given this decision very careful thought, and while I dearly love the Titans and am proud of my active role with the franchise over many decades, I can't serve two big roles as effectively as I had hoped. My family, my long-term personal health and the ability to make sound daily decisions for two fine companies all came into play." «Read the rest of this article»
Written by Guy Webster
NASA' Jet Propulsion Laboratory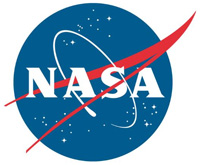 Pasadena, CA – NASA's Curiosity Mars rover used its drill on Tuesday, February 24th to collect sample powder from inside a rock target called "Telegraph Peak." The target sits in the upper portion of "Pahrump Hills," an outcrop the mission has been investigating for five months.
The Pahrump Hills campaign previously drilled at two other sites. The outcrop is an exposure of bedrock that forms the basal layer of Mount Sharp. Curiosity's extended mission, which began last year after a two-year prime mission, is examining layers of this mountain that are expected to hold records of how ancient wet environments on Mars evolved into drier environments.
«Read the rest of this article»