Topic: Houston TX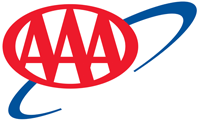 Tampa, FL – A pipeline leak has led to a major problem for motorists along the eastern United States. Georgia and Tennessee are among six states that have declared a state of emergency after a leak was detected along the Colonial Pipeline. Pump prices in these states are rising, while some stations have reportedly run out of gasoline. 
The Colonial Pipeline transports more than 100 million gallons of petroleum products like gasoline, diesel, and jet fuel a day, to markets between Houston and New York City.
«Read the rest of this article»
Written by Dwayne Brown / Laurie Cantillo
NASA Headquarters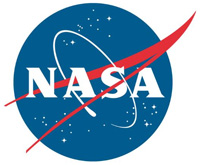 Washington, D.C. – NASA's first asteroid sampling mission launched into space at 7:05pm EDT Thursday from Cape Canaveral Air Force Station in Florida, beginning a journey that could revolutionize our understanding of the early solar system.
"Ee celebrate a huge milestone for this remarkable mission, and for this mission team," said NASA Administrator Charles Bolden. "We're very excited about what this mission can tell us about the origin of our solar system, and we celebrate the bigger picture of science that is helping us make discoveries and accomplish milestones that might have been science fiction yesterday, but are science facts today."
«Read the rest of this article»
Written by Alan Buis
NASA's Jet Propulsion Laboratory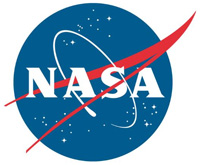 Pasadena, CA – Mission managers at NASA's Jet Propulsion Laboratory, Pasadena, California, and NASA's Marshall Space Flight Center, Huntsville, Alabama, are assessing two power system-related anomalies affecting the operation of NASA's ISS-RapidScat instrument aboard the International Space Station. RapidScat measures surface wind speeds and directions over the ocean.
RapidScat is currently deactivated and in a stable configuration. A RapidScat project anomaly response team has been formed, working in conjunction with the space station anomaly response team. RapidScat will remain deactivated as the investigation continues.
«Read the rest of this article»
Written by Guy Webster
NASA's Jet Propulsion Laboratory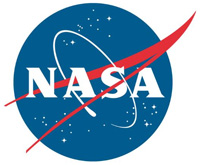 Pasadena, CA – Scientists have discovered an unexpected mineral in a rock sample at Gale Crater on Mars, a finding that may alter our understanding of how the planet evolved.
NASA's Mars Science Laboratory rover, Curiosity, has been exploring sedimentary rocks within Gale Crater since landing in August 2012. In July 2015, on Sol 1060 (the number of Martian days since landing), the rover collected powder drilled from rock at a location named "Buckskin." Analyzing data from an X-ray diffraction instrument on the rover that identifies minerals, scientists detected significant amounts of a silica mineral called tridymite.
«Read the rest of this article»
Written by Monica Edwards and Laurie Abadie
NASA's Human Research Program Engagement & Communications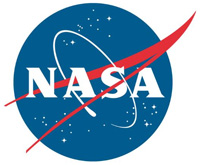 Houston, TX – After 30-days in the confines of a simulated spacecraft, the HERA Mission 10 crew will "splashdown" on the evening of Wednesday, June 1st. HERA—the Human Exploration Research Analog—is one of several analogs used by the Human Research Program (HRP) to research ways to help NASA astronauts move from lower-Earth orbit to deep space explorations.
A spaceflight analog is a situation on Earth that produces physical and mental effects on the body similar to those experienced in space. During the tenth HERA mission, crew members went through all the motions of a real deep space mission without ever actually leaving JSC's building 220.
«Read the rest of this article»
Written by Elizabeth Zubritsky
NASA's Goddard Space Flight Center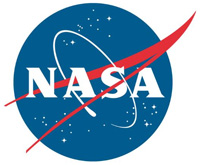 Greenbelt, MD – On September 8th, NASA's OSIRIS-REx spacecraft is scheduled to launch for terra incognita: the unknown surface of the near-Earth asteroid Bennu. Like expeditions of old, OSIRIS-REx's mission includes mapping the exotic terrain it explores.
Bennu is part of the debris left over from the formation of the solar system and is pristine enough to hold clues to that very early history. OSIRIS-REx – which stands for Origins, Spectral Interpretation, Resource Identification, Security-Regolith Explorer – will study Bennu in detail and collect a sample to send to Earth for in-depth analysis. The mission also will investigate how pressure from sunlight influences the path of this traveling asteroid.
«Read the rest of this article»
Daniel Mengden's Scoreless Innings Streak Ends At 19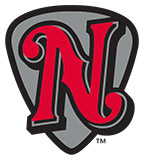 Des Moines, IA – The Iowa Cubs rallied in the bottom of the ninth to score two on a walk-off double by Albert Almora to take game four from the Sounds 3-2 at Principal Park Friday night.
J.B. Wendelken came on in the ninth inning to try to preserve a 2-1 lead for the Sounds. Wendelken had the Cubs down to their final out before issuing back-to-back walks to Dan Vogelbach and Taylor Davis.
Arismendy Alcantara came on to pinch run for Vogelbach and advanced to third on an errant throw from Sounds catcher Brian Anderson. With runners on first and third, Almora sent a two-out two-run double to left field and the Cubs took the 3-2 win.
«Read the rest of this article»
Written by Cheryl Warner
NASA's Headquarters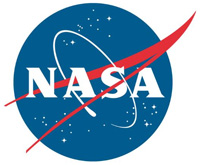 Washington, D.C. – The first human-rated expandable structure that may help inform the design of deep space habitats is set to be installed to the International Space Station Saturday, April 16th. NASA Television coverage of the installation will begin at 5:30am EDT.
The Bigelow Expandable Activity Module (BEAM) will be attached to the station's Tranquility module over a period of about four hours. Controllers in mission control at NASA's Johnson Space Center in Houston will remove BEAM from the unpressurized trunk of SpaceX's Dragon spacecraft, using the robotic Canadarm2, and move it into position next to Tranquility's aft assembly port.
«Read the rest of this article»
Written by Michael Maddox
U.S. Army Cadet Command (Army ROTC)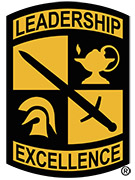 Fort Knox, KY – The U.S. Army Cadet Command has announced the eight winners of the MacArthur Awards for the school year 2014-2015.
The award recognizes the eight schools, selected from among the 275 senior Army Reserve Officers' Training Corps (ROTC) units nationwide, as the top programs in the country.
The awards, presented by Cadet Command and the Gen. Douglas MacArthur Foundation, recognize the ideals of "duty, honor and country" as advocated by MacArthur.
«Read the rest of this article»
NASA's Johnson Space Center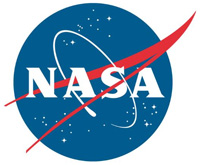 Houston, TX – 4 people are living in an isolated habitat for 30 days. Why? Science!
This 30 day mission will help our researchers learn how isolation and close quarters affect individual and group behavior. This study at our Johnson Space Center prepares us for long duration space missions, like a trip to an asteroid or even to Mars.
The Human Research Exploration Analog (HERA) that the crew members will be living in is one compact, science-making house.
«Read the rest of this article»