Topic: Houston TX
Written by Guy Webster
NASA's Jet Propulsion Laboratory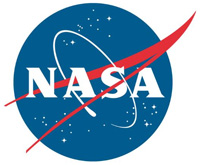 Pasadena, CA – NASA's Curiosity rover is providing vital insight about Mars' past and current environments that will aid plans for future robotic and human missions.
In a little more than a year on the Red Planet, the mobile Mars Science Laboratory has determined the age of a Martian rock, found evidence the planet could have sustained microbial life, taken the first readings of radiation on the surface, and shown how natural erosion could reveal the building blocks of life.
«Read the rest of this article»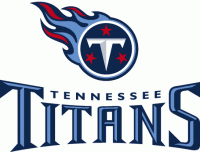 Nashville, TN – The owner and founder of the Tennessee Titans – Houston Oilers K.S. "Bud" Adams, Jr. passed away Monday morning, October 21st, 2013, from natural causes at his home in Houston Texas.
Funeral information will be release sometime in the next few days.
«Read the rest of this article»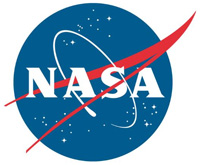 Houston, TX – After a successful launch on Wednesday, September 18th, the Orbital Sciences' Cygnus cargo spacecraft is approaching the International Space Station, signaling the coming completion of NASA's Commercial Orbital Transportation Services (COTS) Program.
The COTS program began back in 2006 with the vision of acquiring cargo resupply and astronaut transportation services to low-Earth orbit from commercial companies.
«Read the rest of this article»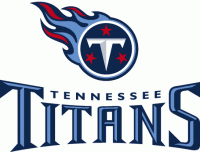 Nashville, TN – With no time left on the clock in overtime, the Houston Texans had the ball on the Tennessee Titans 28 with the game tied at 24. Texans kicker Randy Bullock attempts a 46 yard field goal that hits the left upright and is no good sending the game into overtime.
In overtime, Houston wins the coin toss and elect to receive. Keshawn Martin takes the Rob Bironas kickoff out to the Houston 22. Matt Schaub, in 10 plays, takes the Texans down to the Tennessee 3. On 3rd and 3, from the shotgun, Schaub hits DeAndre Hopkins on the right for a short 3 yard pass and a touchdown. Texans beat the Titans 30-24.
«Read the rest of this article»
Written by Sgt. Sinthia Rosario
101st Sustainment Brigade, 101st Airborne Division (AA) Public Affairs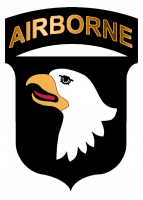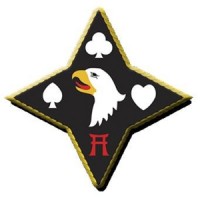 Bagram Air Field, Afghanistan – Soldiers in Afghanistan require a few things in order to remain mission ready; food, rest, and most of all bullets. For Task Force Lifeliner getting bullets to the troops is a top priority.
Regional commands North, East and Capital all depend on it, which is half the Afghanistan Theater from one ammunition supply point (ASP) operated by one hardworking team.
«Read the rest of this article»
Written by Sgt. David Hodge
101st Airborne Division (Air Assault) Public Affairs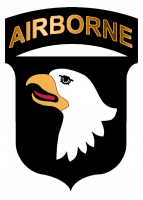 Fort Campbell, KY – Leaders of Fort Campbell and the 101st Airborne Division (Air Assault) gathered to recognize two Soldiers as winners of the 2013 Non-Commissioned Officer and Soldier of the Year competition, Monday, June 3rd, at McAuliffe Hall.
Sgt. Jose L. Orozco and Spc. Jonathan D. Gragert appeared calm and collected as they stood at attention; representing both the 101st Airborne Division, and "the future of the U.S. Army," according to Command Sgt. Major Mark F. Herndon, rear detachment command sergeant major.
«Read the rest of this article»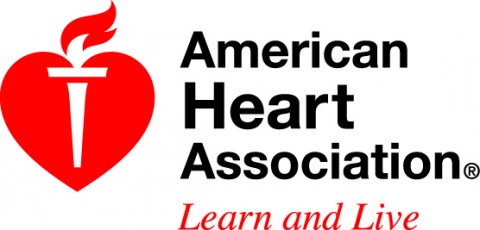 Dallas, TX – Having a pet might lower your risk of heart disease, according to a new American Heart Association scientific statement.
The statement is published online in the association's journal Circulation.
«Read the rest of this article»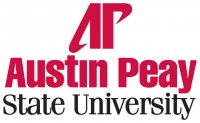 Clarksville, TN – Faculty and staff members at Austin Peay State University recently announced a number of publications, conferences and credentials as part of their professional and scholarly activities.
Dr. Larry Hoehn, professor emeritus in mathematics, learned recently that two manuscripts he co-authored were accepted for publication. "A 5-Circle Incidence Theorem" was accepted for the Mathematics Magazine published by the Mathematical Association of America.  "Zwei Kreistheoreme für affin–metrische Ebenen" was accepted for publication in German in the Mitteilungen der Mathematischen Gesellschaft publication. «Read the rest of this article»

Knoxville, TN – The University of Tennessee plans to honor legendary men's basketball player Dale Ellis by retiring his No. 14 jersey during a home game next season, the Tennessee athletics department announced Thursday.
Ellis – a two-time first-team All-American – will become the fourth player to be permanently honored in the Thompson-Boling Arena rafters. He joins Bernard King (No. 53), Ernie Grunfeld (No. 22) and Allan Houston (No. 20).
«Read the rest of this article»
Part of Wider Effort to Protect Taxpayers, Prevent Refund Fraud
Washington, D.C. – Continuing a year-long enforcement push against refund fraud and identity theft, the Internal Revenue Service today announced the results of a massive national sweep in recent weeks targeting identity theft suspects in 32 states and Puerto Rico, which involved 215 cities and surrounding areas.
The coast-to-coast effort against 389 identity theft suspects led to 734 enforcement actions in January, including indictments, informations, complaints and arrests. The effort comes on top of a growing identity theft effort that led to 2,400 other enforcement actions against identity thieves during fiscal year 2012.
«Read the rest of this article»