Topic: Howard Gillespie

Clarksville, TN – The Clarksville Police Department is asking that anyone who might have given funds or had a fundraiser for Kristen Hines (White, Female) (February 6th, 1979) for the purpose of her false claim of being a Cancer Patient contact CPD Detective Howard Gillespie.
Information on this case would be greatly appreciated. Phone number to call is 931-648-0656

Clarksville, TN – On Sunday, March 16th, 2014 at approximately 6:03pm, the Clarksville Police Department responded to a robbery and shots fired call near the Microtel and La Quinta hotels on Holiday Drive.
Initially, some streets around the area were shut down, and K-9 units were called to assist in the search of suspects. Vonzel Williams, Keshun Hester, and Darcell Wright were taken to District 3 CI for interviews conducted by Detective Howard Gillespie.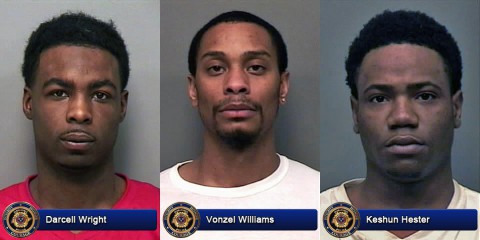 «Read the rest of this article»

Clarksville, TN – On March 8th, 2013, around 1:00pm, Clarksville Police were called to a business at the 2800 Block of Wilma Rudolph Boulevard after the store's loss prevention officer spotted two women inside of the store that has been there two days earlier and shoplifted and were in the process of shoplifting again.
Detectives Gillespie, Boyce, and Dindar were in the area and went to the store.

«Read the rest of this article»

Clarksville, TN – Clarksville Police have charged an adult and juvenile, for a series of purse thefts which occurred between October and December 2012.
The pair of thieves would watch for unsuspecting shoppers to leave their purse unattended, pick it up, and exit the store with the stolen purse. They would quickly utilize the victims' credit cards before they could be cancelled, to purchase gift cards.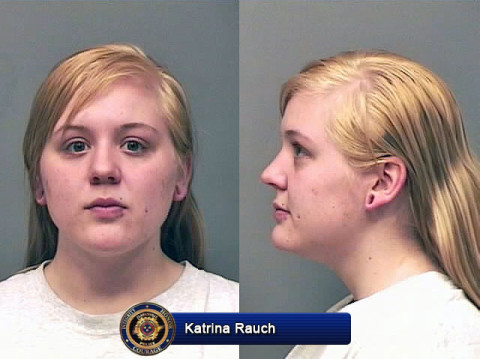 «Read the rest of this article»

Clarksville, TN – On September 29th, around 12:30pm, Officers were called to the 2200 Block of a Madison Street business in reference to a shooting in progress call. When officers arrived, they found a man in the business parking lot, standing outside of  his pickup, covered in blood.
Officer Craig Chatigny observed the man had small cuts on his arms and that the passenger side of the window had been shot out. The victim knew the man who shot at him and identified him as Joseph Coker who lived on Wilson Road.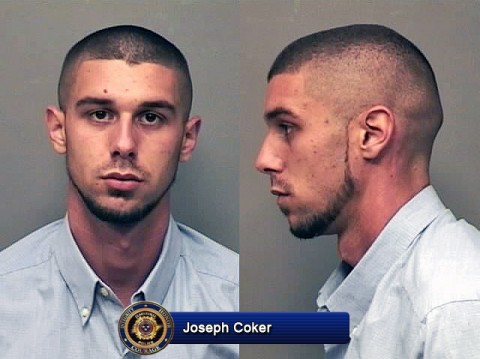 «Read the rest of this article»

Clarksville, TN – On July 4th, 2012, around 10:00am, Clarksville Police, Fire, and EMS responded to 3650 Oakland Road in reference to a house fire with people possibly still inside. Shortly after emergency personnel arrived on scene, the house was fully engulfed in fire, but there was no one inside.
The homeowner, Louie Daughtry arrived at the house a few hours later. He had been out with a friend in Oak Grove. Also, by coincidence his roommate had the three dogs which were normally at the house.
«Read the rest of this article»

Clarksville, TN – On June 17th-18th sometime between 5:00pm and 5:00am, there was lumber, shingles, Teledyne forklift, Stihl blower and chainsaw taken from a business' lot at 595 Alfred Thun Road. There were also two vehicles taken: 2012 Sterling LT8, White, TN Tag #H809585  and a 2005 HINO 165, White, TN Tag #H248776.
Both of the vehicles had the 84 Lumber logo on the vehicles. There was over $65,000 in property taken from the business.
«Read the rest of this article»

Clarksville, TN – A 19 year old man was charged with Child Abuse after a 2 year was taken to the hospital for medical treatment and had unexplained injuries.
On February 8th, 2012, around midnight, a 24 year old woman took her two year child to the hospital for treatment of a possible allergic reaction. During the course of the treatment, other injuries such as bruising all over the body and  burns were found on the child. The Clarksville Police Department and Child Services were notified.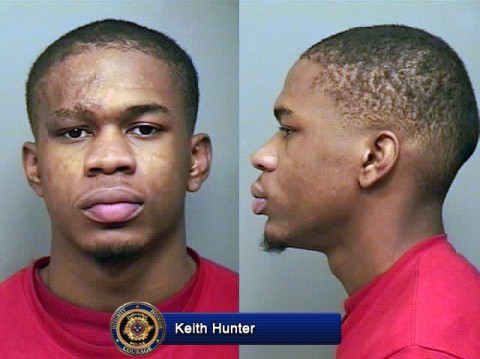 «Read the rest of this article»

Clarksville, TN – On December 28th, 2011, around 2:15am, Scott Puckett, 40 saw two men walking past his house at 3422 Old Timber Road, when one of the men stopped in his driveway and looked inside one of his vehicles.
Scott Puckett went outside and saw a male, later identified as Rafael Quina, opening and closing the driver's side door of his Chevrolet Suburban. Puckett confronted Quina who screamed and ran.
«Read the rest of this article»

Clarksville, TN – An early morning residential fire at 24 Hayes Street was set by a man released on 5 years probation, September 19th, 2011 for vandalizing a car and setting the same residence on fire April 17th, 2011.
For more on that story, see: Man Destroys Wife's Car and Follows Through on Threat to Burn Home
Around 12:30am this morning, Police received a 911 call to 24 Hayes Street about a possible burglary in progress. When Police arrived they could see that the residence was on fire. The house was being remodeled, had no power, and unoccupied.
«Read the rest of this article»