Topic: Howard Luttrell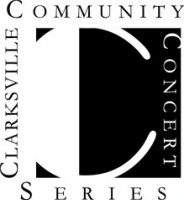 On Tuesday September 7th at 7:30pm the Clarksville Community Concert Association will be hosting a pre-season bonus Celebration Concert leading up to the 2010-11 season of the Community Concert Series. The concert will feature perennial favorites Todd Hill and his Orchestra performing at APSU's Music and Mass Communications Building. "We love coming to Clarksville. The concert hall at APSU is pure perfection for a big band, and the crowds are always so receptive. It is one of the highlights of our season!" said Orchestra Director Todd Hill.  Ticket prices are $25 for adults, $12 for children and students (non-APSU students with ID), Admission is free for APSU students (with their student ID). You can purchase your tickets online, or pick them up at the box office.
"Our music is always changing – there are so many great old swing tunes and songs to choose from. We have around 400 charts altogether and we rotate them through the "books" for our concert series performances so we aren't always playing the same tunes" said Hill, "If you saw the band last year, there will be a great deal of music you have not heard us play before. We do this to keep ourselves fresh musically. It has a great deal to do with the band keeping its 'edge'." he continued.
«Read the rest of this article»