Topic: H&R Block

Clarksville, TN – On Wednesday, September 7th, there will be a multi-employer job fair held at the Clarksville-Montgomery Public Library from 10:00am until 2:00pm.
The Library is partnering with Goodwill Career Solutions for a multi-employer job fair. There will be over 20 employers with 700+ openings. Bring your resume, photo ID and Social Security Card or birth certificate. Please dress for success and be ready to interview.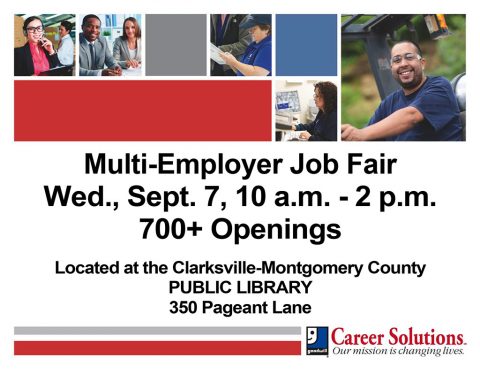 «Read the rest of this article»

Clarksville, TN – On April 26th, during Austin Peay State University's Annual Scholarship Donor Dinner, Wayne Ard, and his late wife, Marianne, and Ron Morton were honored for their strong support of the University.
Ard, president of Ard Construction,received the 2016 Tennessee Board of Regents' Award for Excellence in Philanthropy. Morton, owner of the largest number of H&R Block franchises in the country, was presented with the University's 2016 Academic Advocate Award.
«Read the rest of this article»

Clarksville, TN – The Goodwill Career Solutions centers in Clarksville Tennessee will be holding job fairs on Tuesday, September 1st, 2015.
The Goodwill Career Solutions center at 1937 Madison Street, Clarksville, will host a job fair for H&R Block and Safe Harbor/Faith Works in
Clarksville, Ashland City, Oak Grove, KY, and Hopkinsville, KY from 11:00am-2:00pm on Tuesday, September 1st. «Read the rest of this article»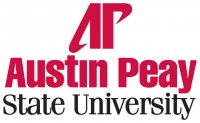 Clarksville, TN – The Austin Peay State University Foundation has selected 10 new members for 2014.
The APSU Foundation provides the structure through which the University can work directly with special volunteers and community leaders to enhance the financial well being of the University. The Foundation's purpose is to financially support the University. «Read the rest of this article»

Clarksville, TN – On Friday, November 15th, 2013, from 10:00am to 1:00pm, the New Providence Community Policing Center (NPCPC) is hosting a Job Fair. There are multiple employers that will be attending this event.
Bring your résumé, photo ID, and Social Security card or birth certificate. Dress for success. Be prepared to complete job applications and to interview.
«Read the rest of this article»
Taxpayers may receive additional tax refunds from overlooked tax breaks

Clarksville, TN – H&R Block is 'Going for Green' this St. Patrick's Day weekend with several area events including a Free Tax Advice Day and Go for Green free Second LookSM Review Rally. Residents are invited to attend these events to take advantage of free tax advice and free Second LookSM reviews by local tax professionals. «Read the rest of this article»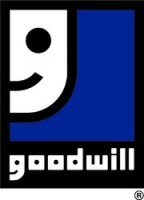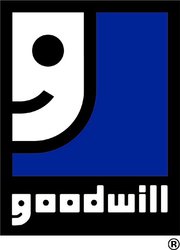 Clarksville, TN – H&R Block is hiring in Clarksville and Goodwill's Career Solutions is helping the country's largest tax preparation firm find qualified preparers, office managers and client service professionals for the upcoming tax season.  When all hiring is complete, H&R Block may add as many as 170 new positions in the Clarksville area.

The two companies have teamed for a job fair to be held September 7th from 10:00am until 7:00pm at Goodwill's Career Solutions Center next to the Goodwill store at 1592 Fort Campbell Boulevard in the North Park Shopping Center and at the  H&R Block office, which is located next to Goodwill. «Read the rest of this article»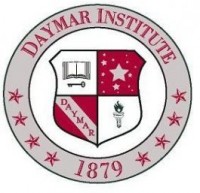 Clarksville, TN – Daymar Institute in Clarksville, TN is hosting their 5th Bi-Annual "Hot Jobs in the City" Career Fair. This event is free and open to the public. Local residents are encouraged to bring 10-20 copies of their resume and be prepared to meet with up to 40 local employers, agencies and organizations. "This is an excellent opportunity to meet face to face with potential employers and learn about job opportunities, make networking contacts and possibly find your next career" says Daymar Director of Career Services, Mary Wauford. «Read the rest of this article»

Clarksville, TN – Sixty percent of American taxpayers trust tax preparers to prepare their taxes and find every tax credit and deduction allowed by law.  Other taxpayers choose to prepare their taxes themselves. Unfortunately, many of them make serious mistakes on their returns.
Participating H&R Block retail tax offices will offer free Second Look® reviews through April 30th. This program helps taxpayers ensure the accuracy of 2007-2010 returns not prepared by H&R Block. «Read the rest of this article»
Know Before You File: Special Treatment for Military First-Time Home-buyers

Clarksville, TN – H&R Block has teamed up with local real estate company; Reliant Realty, to offer a free Informational Seminar for First Time Military Home-buyers.
Topics to be covered will be First-time Home-buyer Tax Extension, Why the Home-buyer Credit Exception is important, and an overview of the home buying process for Veterans and information on VA Home Loans.
«Read the rest of this article»