Topic: Hugh Smith
Clarksville TN –  Senator-elect Dr. Mark Green, has already introduced his first piece of legislation, and he hasn't even be sworn into office yet.  Recently elected to the 22nd District, and awaiting the next term of the Tennessee Legislature, Dr. Green is ready to get to work.
"One of our first priorities is to make sure that the veterans in our community have not only a voice, but an easier transition from military life back into the private sector, said Green.  The veterans in Tennessee are committed to fighting for their community and country, and I am committed to fighting for them." «Read the rest of this article»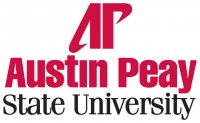 Clarksville, TN – The Austin Peay State University Foundation has selected 10 new members for 2011.
The APSU Foundation provides the structure through which the University can work directly with special volunteers and community leaders to enhance the financial well being of the University. The Foundation's purpose is to financially support the University.
The Foundation is a separate entity and is chartered by the state, with the authority to receive private gifts in support of the University. Through its executive committee, the Foundation makes its own policy decisions. The University provides administrative support to the Foundation. «Read the rest of this article»