Topic: Hurricane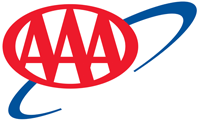 Tampa, FL – Gas prices are on the rise as Americans prepare for a Labor Day road trip. The average price for a gallon of regular unleaded is 14 cents more expensive than last week in Florida, and 9 cents more expensive in Georgia and Tennessee.
Motorists going to the pump will find the highest prices in more than 50 days.
«Read the rest of this article»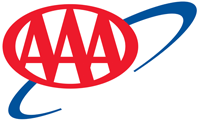 Tampa Bay, FL – The national average price of gas has held relatively steady over the past week and has declined on just one of the past four days.
The national average price for regular unleaded gasoline is $2.12 per gallon, which is the lowest price for this date since 2004 and 26 cents below 2016's peak price to date of $2.40 on June 11th.
Today's price is one cent less than one week ago, 12 cents less than one month ago and 48 cents less than the same date last year.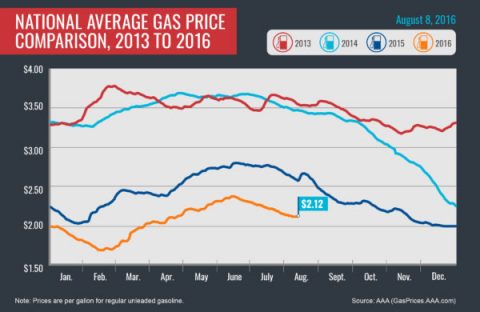 «Read the rest of this article»
'Colin' could impact gas prices in Florida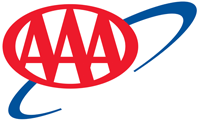 Tampa, FL – Motorists in Georgia and Tennessee saw gas prices increase last week, but not by nearly as much as those in Florida. Since last Sunday, state averages rose 1-cent in Georgia, 4 cents in Tennessee, and 10 cents in Florida.
"Minimal increases at the pump were understandable, because of increased holiday demand and delayed reaction to rising crude prices, but the dramatic increases seen in Florida came a surprise," said Mark Jenkins, spokesman, AAA – The Auto Club Group.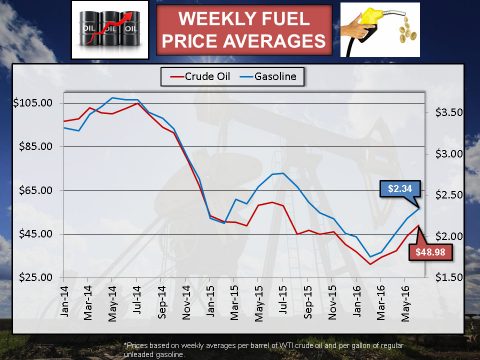 «Read the rest of this article»
Written by Elizabeth Landau/Preston Dyches
NASA's Jet Propulsion Laboratory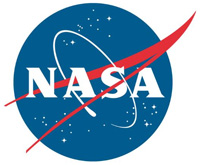 Pasadena, CA – Airships aren't just powered balloon-like vehicles that hover above sporting events. Researchers at NASA's Jet Propulsion Laboratory in Pasadena, California, are floating the idea that airships have potential for important scientific and commercial uses.
NASA is considering issuing a challenge for developing stratospheric airships that can break records in terms of duration of flight at high altitudes. The agency has issued a request for information for this contemplated "20-20-20 Airship Challenge." Submissions will be accepted until December 1st.
«Read the rest of this article»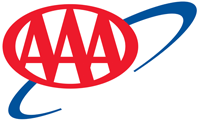 Tampa, FL – Motorists heading to the gas pumps are finding the cheapest August gas prices since 2010. On August 1st, 2010, the national average price was $2.74. Since that time, average prices on August 1 ranged from $3.52 in 2012, to $3.71 in 2011.
The current average of $3.50 is 3 cents cheaper than last week and the discount at the pump should continue in the near future. «Read the rest of this article»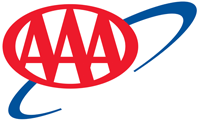 Tampa, FL – The United States surpassed Saudi Arabia and Russia to become the world's biggest oil producer this year.
According to a report from the Bank of America Corp., the U.S. is projected to remain the top producer of 2014 because domestic output is forecast to increase and production growth outside the U.S. has been lower than anticipated. «Read the rest of this article»
Written by Alan Buis
NASA's Jet Propulsion Laboratory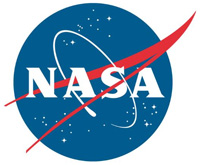 Pasadena, CA – For the first time in more than a decade, five NASA Earth science missions will be launched into space in the same year, opening new and improved remote eyes to monitor our changing planet.
The five launches, including two to the International Space Station (ISS), are part of an active year for NASA Earth science researchers, who also will conduct airborne campaigns to the poles and hurricanes, develop advanced sensor technologies, and use satellite data and analytical tools to improve natural hazard and climate change preparedness.
«Read the rest of this article»
Written by Karen C. Fox
NASA's Goddard Space Flight Center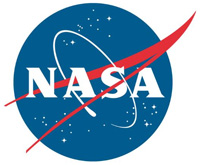 Greenbelt, MD – Given a legitimate need to protect Earth from the most intense forms of space weather — great bursts of electromagnetic energy and particles that can sometimes stream from the sun — some people worry that a gigantic "killer solar flare" could hurl enough energy to destroy Earth, but this is not actually possible.
Solar activity is indeed currently ramping up toward what is known as solar maximum, something that occurs approximately every 11 years. However, this same solar cycle has occurred over millennia so anyone over the age of 11 has already lived through such a solar maximum with no harm.
«Read the rest of this article»
Written by Dr. Tony Phillips
Science at NASA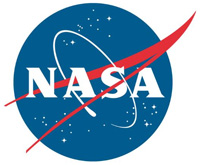 Washington, D.C. – NASA's Cassini spacecraft has provided scientists the first close-up, visible-light views of a behemoth hurricane swirling around Saturn's north pole.
In high-resolution pictures and video, scientists see the hurricane's eye is about 1,250 miles (2,000 kilometers) wide, 20 times larger than the average hurricane eye on Earth. Thin, bright clouds at the outer edge of the hurricane are traveling 330 mph(150 meters per second). The hurricane swirls inside a large, mysterious, six-sided weather pattern known as the hexagon.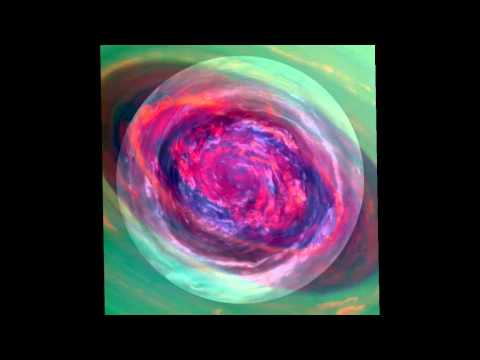 «Read the rest of this article»
Written by Alan Buis
NASA's Jet Propulsion Laboratory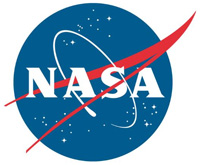 Pasadena, CA – In a clever reuse of hardware originally built to test parts of NASA's QuikScat satellite, the agency will launch the ISS-RapidScat instrument to the International Space Station in 2014 to measure ocean surface wind speed and direction.
The ISS-RapidScat instrument will help improve weather forecasts, including hurricane monitoring, and understanding of how ocean-atmosphere interactions influence Earth's climate.
«Read the rest of this article»