Topic: Hurricanes
AAA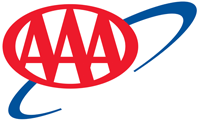 Washington, D.C. – Consumers are spending $69 more a month to fill-up compared to last summer. According to AAA, gasoline expenses are accounting, on average, for seven percent of an American's 2018 annual income, a one and half percent increase since summer of 2017.
With strong summer consumer gasoline demand expected in the months ahead, AAA says motorists can expect little relief at the pump with the national gas price average ranging between $2.85 – $3.05 through Labor Day.
«Read the rest of this article»
Clarksville-Montgomery County has Second Highest Gas Prices in Tennessee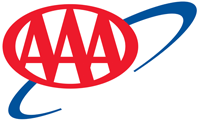 Tampa, FL – Tennessee gas prices averaged $2.31 per gallon on Sunday, after dropping 8 cents during the past week. The biggest weekly discounts were seen in Cleveland (-12 cents), Johnson City (-12 cents), and Chattanooga (-10 cents)
The state average has declined for 35 consecutive days, falling a total of 28 cents during that time. Although Tennessee gas prices are 27 cents less than a month ago, the state average remains 19 cents higher than this time last year.
«Read the rest of this article»
Written by Alan Buis
NASA's Jet Propulsion Laboratory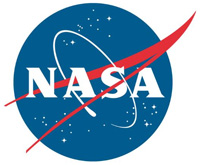 Pasadena, CA – NASA confirmed Friday morning that all eight spacecraft of its latest Earth science mission are in good shape. The Cyclone Global Navigation Satellite System (CYGNSS) will provide scientists with advanced technology to see inside tropical storms and hurricanes as never before.
CYGNSS launched into orbit at 5:37am PST (8:37am EST) Thursday aboard an Orbital ATK air-launched Pegasus XL launch vehicle. The rocket was dropped and launched from Orbital's Stargazer L-1011 aircraft, which took off from Cape Canaveral Air Force Station in Florida, over the Atlantic Ocean, off the coast of central Florida.
«Read the rest of this article»
Written by Alan Buis
NASA's Jet Propulsion Laboratory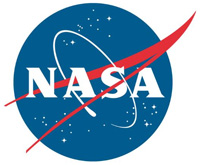 Pasadena, CA – Beginning this month, NASA is launching a suite of six next-generation, Earth-observing small satellite missions to demonstrate innovative new approaches for studying our changing planet.
These small satellites range in size from a loaf of bread to a small washing machine and weigh from a few to 400 pounds (180 kilograms). Their small size keeps development and launch costs down as they often hitch a ride to space as a "secondary payload" on another mission's rocket — providing an economical avenue for testing new technologies and conducting science.
«Read the rest of this article»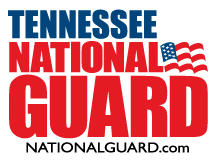 Knoxville, TN – Several Tennessee Army National Guard Soldiers from the 1-230th Assault Helicopter Battalion that is now part of Joint Base McGhee-Tyson in Knoxville, TN, were awarded the Sikorsky Rescue Award July 10th, for participating in three different lifesaving missions in Eastern Tennessee earlier this year.
"To be eligible to receive the Sikorsky Rescue Award, an individual must have directly performed a lifesaving rescue in any Sikorsky helicopter," said Shay Collins, a customer award program manager with Sikorsky Aircraft Corporation.
«Read the rest of this article»
NASA Headquarters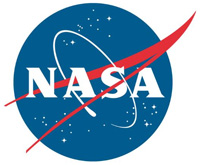 Washington, D.C. – In the pantheon of natural disasters, floods are among the worst. By any metric—from financial ruin to human toll—floods rank alongside earthquakes, hurricanes, and tsunamis. In fact, the most deadly disaster of the 20th century was the China floods of 1931, which may have resulted in more than a million deaths.
Predicting floods is notoriously tricky.  They depend on a complex mixture of rainfall, soil moisture, the recent history of precipitation, and much more.  Snowmelt and storm surges can also contribute to unexpected flooding.
Thanks to NASA, however, the predictions are improving.
«Read the rest of this article»
Written by Alan Buis
NASA's Jet Propulsion Laboratory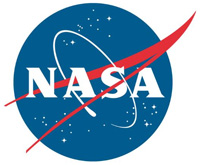 Pasadena, CA – NASA recently completed an intensive study of Louisiana Gulf Coast levees and wetlands, making measurements with three advanced imaging instruments on three research aircraft.
NASA instruments fly over the Gulf Coast one to three times per year to keep consistent records of ground subsidence — the gradual sinking of an area of land — which can compromise the integrity of roads, buildings and levee systems. Scientists also closely monitor vegetation changes in the coastal wetlands to better understand how to preserve them.
«Read the rest of this article»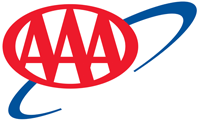 Tampa, FL – Crude oil and gasoline prices have been volatile across the country. In the past couple of weeks, prices in most states have fluctuated slightly, while motorists in the southeast have seen slow and steady declines.
Since last week, the average price for a gallon of regular unleaded fell 1-cent in Tennessee, 2 cents in Florida, and 3 cents in Georgia. «Read the rest of this article»
Washington, D.C. – Some natural disasters are more common in the summer. But major events like hurricanes, tornadoes and fires can strike any time.
It's a good idea to plan for what to do in case of a disaster.
You can help make your recovery easier by keeping your tax and financial records safe.
«Read the rest of this article»
Written by Alan Buis
NASA's Jet Propulsion Laboratory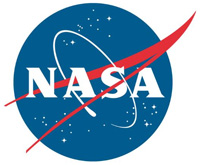 Pasadena, CA – During this year's Atlantic hurricane season, NASA is redoubling its efforts to probe the inner workings of hurricanes and tropical storms with two unmanned Global Hawk aircraft flying over storms and two new space-based missions.
NASA's airborne Hurricane and Severe Storm Sentinel, or HS3 mission, will revisit the Atlantic Ocean for the fourth year in a row. HS3 is a collaborative effort that brings together several NASA centers with federal and university partners to investigate the processes that underlie hurricane formation and intensity change in the Atlantic Ocean basin.
«Read the rest of this article»