Topic: Hydrogen
Written by Tracy McMahan/Kimberly Newton
NASA Marshall Space Flight Center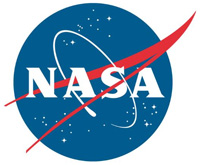 Huntsville, AL – NASA has tested a 3-D printed rocket engine turbopump with liquid methane – an ideal propellant for engines needed to power many types of spacecraft for NASA's journey to Mars.
"This is one of the most complex rocket parts NASA has ever tested with liquid methane, a propellant that would work well for fueling Mars landers and other spacecraft," said Mary Beth Koelbl, the manager of the Propulsions Systems Department at NASA's Marshall Space Flight Center in Huntsville, Alabama.
«Read the rest of this article»
Written by Molly Porter
NASA's Marshall Space Flight Center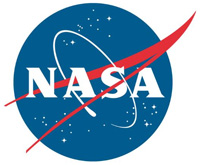 Huntsville, AL – For millennia, people on Earth have watched comets in the sky. Many ancient cultures saw comets as the harbingers of doom, but today scientists know that comets are really frozen balls of dust, gas, and rock and may have been responsible for delivering water to planets like Earth billions of years ago.
While comets are inherently interesting, they can also provide information about other aspects of our Solar System. More specifically, comets can be used as laboratories to study the behavior of the stream of particles flowing away from the Sun, known as the solar wind.
Recently, astronomers announced the results of a study using data collected with NASA's Chandra X-ray Observatory of two comets — C/2012 S1 (also known as "Comet ISON") and C/2011 S4 ("Comet PanSTARRS").
«Read the rest of this article»
Written by Elizabeth Landau
NASA's Jet Propulsion Laboratory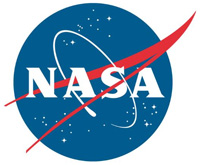 Pasadena, CA – Scientists from NASA's Dawn mission unveiled new images from the spacecraft's lowest orbit at Ceres, including highly anticipated views of Occator Crater, at the 47th annual Lunar and Planetary Science Conference in The Woodlands, Texas, on Tuesday.
Occator Crater, measuring 57 miles (92 kilometers) across and 2.5 miles (4 kilometers) deep, contains the brightest area on Ceres, the dwarf planet that Dawn has explored since early 2015. The latest images, taken from 240 miles (385 kilometers) above the surface of Ceres, reveal a dome in a smooth-walled pit in the bright center of the crater.
«Read the rest of this article»
Written by Whitney Clavin
NASA's Jet Propulsion Laboratory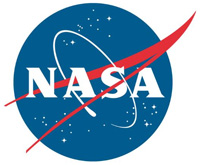 Pasadena, CA – Astronomers have used data from three of NASA's Great Observatories to make the most detailed study yet of an extremely massive young galaxy cluster. This rare cluster, which is located 10 billion light-years from Earth, weighs as much as 500 trillion suns. This object has important implications for understanding how these megastructures formed and evolved early in the universe.
The galaxy cluster, called IDCS J1426.5+3508 (IDCS 1426 for short), is so far away that the light detected is from when the universe was roughly a quarter of its current age. It is the most massive galaxy cluster detected at such an early age.
«Read the rest of this article»
Written by Ray Villard
Space Telescope Science Institute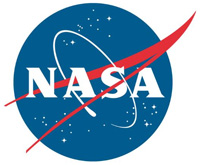 Baltimore, MD – Astronomers harnessing the combined power of NASA's Hubble and Spitzer space telescopes have found the faintest object ever seen in the early universe. It existed about 400 million years after the big bang, 13.8 billion years ago.
The team has nicknamed the object Tayna, which means "first-born" in Aymara, a language spoken in the Andes and Altiplano regions of South America.
Though Hubble and Spitzer have detected other galaxies that are record-breakers for distance, this object represents a smaller, fainter class of newly-forming galaxies that until now have largely evaded detection.
«Read the rest of this article»
Science at NASA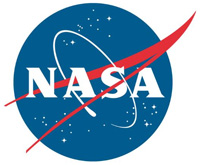 Washington, D.C. – They say you can't judge a book by its cover. But what about planets?
Take Neptune for example. For many years, especially since 1989 when Voyager 2 flew past Neptune and measured its gravity field, astronomers have known that the blue giant harbors a secret world inside. Hidden deep below the azure cloud tops lies a rocky core not much larger than Earth. Uranus has one, too! These "worlds within worlds" could have exotic properties including scorching hot oceans and diamond rain.
If only researchers could peel back the clouds for a closer look….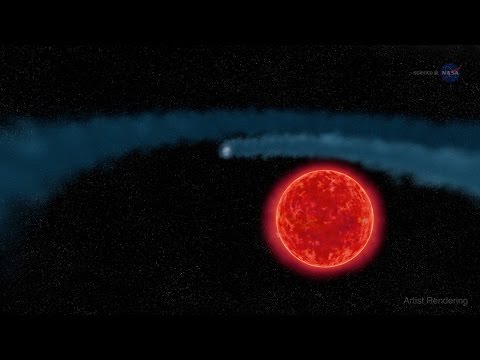 «Read the rest of this article»
Written by Alan Buis
NASA's Jet Propulsion Laboratory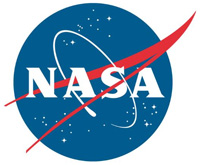 Pasadena, CA – Research using NASA satellite measurements has given scientists a better understanding of what happens to rain and snow that falls on land — how much runs off into rivers, lakes and aquifers; how much plants use; and how much simply evaporates.
Among the new findings: plants around the world use less water than previous studies had indicated, and most freshwater passes more rapidly through soil than previously thought, with less exposure to the nutrients and contaminants contained there.
«Read the rest of this article»
Written by Guy Webster
NASA's Jet Propulsion Laboratory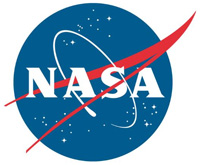 Pasadena, CA – NASA's Curiosity Mars rover is driving toward the southwest after departing a region where for several weeks it investigated a geological contact zone and rocks that are unexpectedly high in silica and hydrogen content. The hydrogen indicates water bound to minerals in the ground.
In this "Marias Pass" region, Curiosity successfully used its drill to sample a rock target called "Buckskin" and then used the camera on its robotic arm for multiple images to be stitched into a self-portrait at the drilling site.
«Read the rest of this article»
Written by Roberto Molar Candanosa
NASA's Goddard Space Flight Center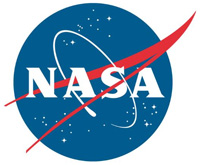 Greenbelt, MD – The largest and most powerful hurricanes ever recorded on Earth spanned over 1,000 miles across with winds gusting up to around 200 mph. That's wide enough to stretch across nearly all U.S. states east of Texas. But even that kind of storm is dwarfed by the Great Red Spot, a gigantic storm in Jupiter. There, gigantic means twice as wide as Earth.
With tumultuous winds peaking at about 400 mph, the Great Red Spot has been swirling wildly over Jupiter's skies for the past 150 years—maybe even much longer than that.
«Read the rest of this article»
Written by Elizabeth Landau
NASA's Jet Propulsion Laboratory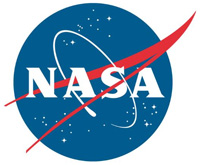 Pasadena, CA – Mysterious objects called brown dwarfs are sometimes called "failed stars." They are too small to fuse hydrogen in their cores, the way most stars do, but also too large to be classified as planets.
But a new study in the journal Nature suggests they succeed in creating powerful auroral displays, similar to the kind seen around the magnetic poles on Earth.
"This is a whole new manifestation of magnetic activity for that kind of object," said Leon Harding, a technologist at NASA's Jet Propulsion Laboratory, Pasadena, California, and co-author on the study.
«Read the rest of this article»