Topic: Hydrogen
Written by Raleigh McElvery
NASA's Goddard Space Flight Center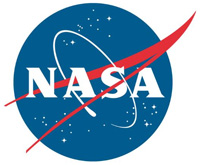 Greenbelt, MD – For decades, NASA has released enormous scientific balloons into Earth's atmosphere, miles above the altitude of commercial flights. The Balloon Program is currently preparing new missions bearing sensitive instruments, including one designed to investigate the birth of our universe and another with ballooning origins that will fly on the International Space Station.
NASA's Primordial Inflation Polarization Explorer (PIPER), which will launch a series of test flights over the next few years, could confirm the theory that our nascent universe expanded by a trillion trillion (1024) times immediately following the big bang.
«Read the rest of this article»
Written by DC Agle
NASA's Jet Propulsion Laboratory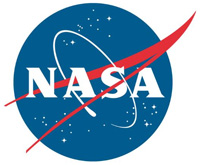 Pasadena, CA – Early science results from NASA's Juno mission to Jupiter portray the largest planet in our solar system as a complex, gigantic, turbulent world, with Earth-sized polar cyclones, plunging storm systems that travel deep into the heart of the gas giant, and a mammoth, lumpy magnetic field that may indicate it was generated closer to the planet's surface than previously thought.
"We are excited to share these early discoveries, which help us better understand what makes Jupiter so fascinating," said Diane Brown, Juno program executive at NASA Headquarters in Washington. "It was a long trip to get to Jupiter, but these first results already demonstrate it was well worth the journey."
«Read the rest of this article»
Written by Elizabeth Zubritsky
NASA's Goddard Space Flight Center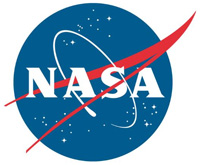 Greenbelt, MD – A study combining observations from NASA's Hubble and Spitzer space telescopes reveals that the distant planet HAT-P-26b has a primitive atmosphere composed almost entirely of hydrogen and helium. Located about 437 light-years away, HAT-P-26b orbits a star roughly twice as old as the sun.
The analysis is one of the most detailed studies to date of a "warm Neptune," or a planet that is Neptune-sized and close to its star. The researchers determined that HAT-P-26b's atmosphere is relatively clear of clouds and has a strong water signature, although the planet is not a water world. This is the best measurement of water to date on an exoplanet of this size.
«Read the rest of this article»
Written by Felicia Chou
NASA Headquarters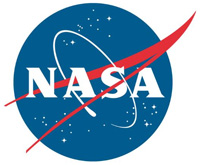 Washington, D.C. – Two veteran NASA missions are providing new details about icy, ocean-bearing moons of Jupiter and Saturn, further heightening the scientific interest of these and other "ocean worlds" in our solar system and beyond. The findings are presented in papers published Thursday by researchers with NASA's Cassini mission to Saturn and Hubble Space Telescope.
In the papers, Cassini scientists announce that a form of chemical energy that life can feed on appears to exist on Saturn's moon Enceladus, and Hubble researchers report additional evidence of plumes erupting from Jupiter's moon Europa.
«Read the rest of this article»
Written by Elizabeth Landau
NASA's Jet Propulsion Laboratory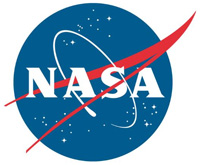 Pasadena, CA – Scientists have long thought that Ceres may have a very weak, transient atmosphere, but mysteries lingered about its origin and why it's not always present. Now, researchers suggest that this temporary atmosphere appears to be related to the behavior of the sun, rather than Ceres' proximity to the sun.
The study was conducted by scientists from NASA's Dawn mission and others who previously identified water vapor at Ceres using other observatories.
«Read the rest of this article»
Written by Ann Jenkins / Ray Villard
Space Telescope Science Institute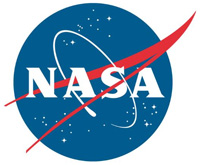 Baltimore, MD – For the first time, scientists using NASA's Hubble Space Telescope have witnessed a massive object with the makeup of a comet being ripped apart and scattered in the atmosphere of a white dwarf, the burned-out remains of a compact star.
The object has a chemical composition similar to Halley's Comet, but it is 100,000 times more massive and has a much higher amount of water. It is also rich in the elements essential for life, including nitrogen, carbon, oxygen, and sulfur.
«Read the rest of this article»
Written by Elizabeth Landau
NASA's Jet Propulsion Laboratory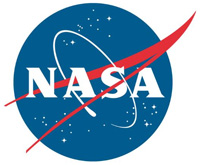 Pasadena, CA – A bumper crop of Earth-size planets huddled around an ultra-cool, red dwarf star could be little more than chunks of rock blasted by radiation, or cloud-covered worlds as broiling hot as Venus.
Or they could harbor exotic lifeforms, thriving under skies of ruddy twilight.
Scientists are pondering the possibilities after this week's announcement: the discovery of seven worlds orbiting a small, cool star some 40 light-years away, all of them in the ballpark of our home planet in terms of their heft (mass) and size (diameter). Three of the planets reside in the "habitable zone" around their star, TRAPPIST-1, where calculations suggest that conditions might be right for liquid water to exist on their surfaces—though follow-up observations are needed to be sure.
«Read the rest of this article»
Written by Guy Webster
NASA's Jet Propulsion Laboratory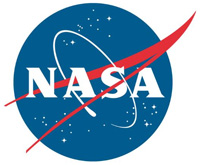 Pasadena, CA – Mars scientists are wrestling with a problem. Ample evidence says ancient Mars was sometimes wet, with water flowing and pooling on the planet's surface. Yet, the ancient sun was about one-third less warm and climate modelers struggle to produce scenarios that get the surface of Mars warm enough for keeping water unfrozen.
A leading theory is to have a thicker carbon-dioxide atmosphere forming a greenhouse-gas blanket, helping to warm the surface of ancient Mars. However, according to a new analysis of data from NASA's Mars rover Curiosity, Mars had far too little carbon dioxide about 3.5 billion years ago to provide enough greenhouse-effect warming to thaw water ice.
«Read the rest of this article»
Written by Elizabeth Landau
NASA's Jet Propulsion Laboratory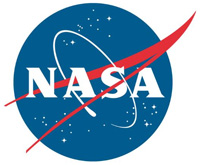 Pasadena, CA – "We're made of star stuff," astronomer Carl Sagan famously said. Nuclear reactions that happened in ancient stars generated much of the material that makes up our bodies, our planet and our solar system. When stars explode in violent deaths called supernovae, those newly formed elements escape and spread out in the universe.
One supernova in particular is challenging astronomers' models of how exploding stars distribute their elements. The supernova SN 2014C dramatically changed in appearance over the course of a year, apparently because it had thrown off a lot of material late in its life.
«Read the rest of this article»
Written by Tracy McMahan
NASA's Marshall Space Flight Center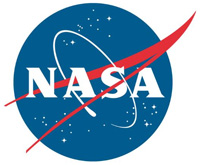 Huntsville, AL – Major construction is complete on NASA's largest new Space Launch System structural test stand, and engineers are now installing equipment needed to test the rocket's biggest fuel tank.
The stand is critical for ensuring SLS's liquid hydrogen tank can withstand the extreme forces of launch and ascent on its first flight, and later on the second flight, which will carry up to four astronauts in the Orion spacecraft on a journey around the moon, into the deep-space proving ground for the technology needed for the journey to Mars.
«Read the rest of this article»