Topic: Hypoglycemia

Boston, MA – From how people test their glucose levels to how long they can expect to live, almost everything has changed over the past 50 years for Americans with diabetes. A special symposium held at the American Diabetes Association's 75th Scientific Sessions features a look back at what physicians and researchers have learned and how the lives of patients have changed during the past five decades.
"There are things that have happened over the past 50 years that clearly make life a lot better for people," said Fred Whitehouse, MD, Division Head Emeritus at the Henry Ford Health System in Detroit, who has been treating people with diabetes for just as long. «Read the rest of this article»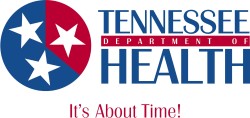 Nashville, TN – As the minutes in 2012 tick away, expectant families may wonder if their bundle of joy will be a New Year's Day baby. When that occurs naturally, it creates an extra memorable experience.
But the Tennessee Department of Health warns families should never push to induce delivery on special days such as holidays or birthdays, or to make the delivery date arrive more quickly, as that choice can affect the future health of some babies. «Read the rest of this article»
New approach lowers blood sugar in both type 1 and type 2 diabetes

Boston, MA – Diabetes can result from either a deficiency of insulin (type 1 or insulin-dependent diabetes) or decreased sensitivity to insulin (type 2 diabetes).  Researchers at Children's Hospital Boston have discovered a mechanism for normalizing blood sugar that doesn't involve insulin and could offer a new therapeutic approach to both kinds of diabetes.
Reporting in Nature Medicine online on February 13th, Umut Ozcan, MD, and colleagues in Children's Division of Endocrinology show that a regulatory protein called XBP-1s, when activated artificially in the liver, can normalize high blood sugar in both lean, insulin-deficient type 1 diabetic mice and obese, insulin-resistant type 2 diabetic mice. This suggests that approaches aimed at increasing XBP-1s activity may benefit patients with either type of diabetes. «Read the rest of this article»