Topic: Ice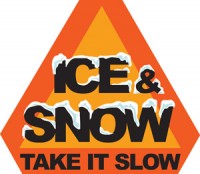 Clarksville, TN – A light dusting of snow fell over the Clarksville-Montgomery County area last night. Along with the rain/freezing rain earlier in the night, it will combine to make some slick areas on the road this morning. Ice has formed in shaded road areas as well as bridges and overpasses. Along some roads, snow and ice have formed near the edges.
Motorists that have to get out this morning are urged to take it slow. Beware of black ice on the roads. Ice is clear and is not easily seen.
«Read the rest of this article»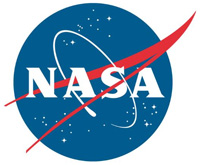 Pasadena, CA – An analysis of gravity and topography data from the Saturnian moon Titan obtained by NASA's Cassini spacecraft suggests there could be something unexpected about the moon's outer ice shell.
The findings, published on August 28th in the journal Nature, suggest that Titan's ice shell could be rigid, and that relatively small topographic features on the surface could be associated with large ice "roots" extending into the underlying ocean.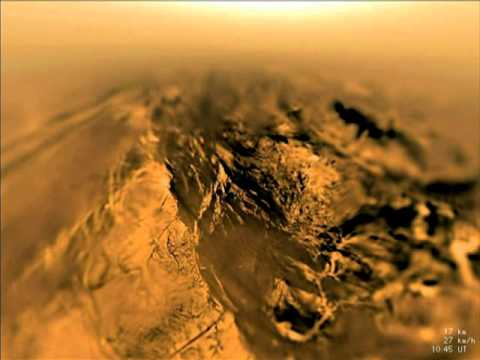 «Read the rest of this article»
Written by Dr. Tony Phillips
Science at NASA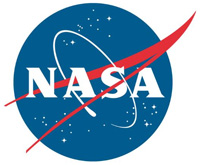 Washington, D.C. – NASA has recently discovered a very strange planet.  Its days are twice as long as its years.  It has a tail like a comet. It is hot enough to melt lead, yet capped by deposits of ice. And to top it all off … it appears to be pink.
The planet is Mercury.
Of course, astronomers have known about Mercury for thousands of years, but since NASA's MESSENGER probe went into orbit around Mercury in 2011, researchers feel like they've been discovering the innermost planet all over again.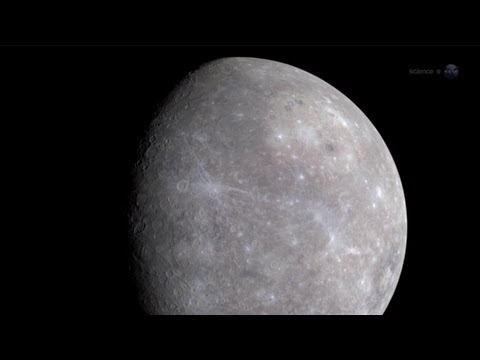 «Read the rest of this article»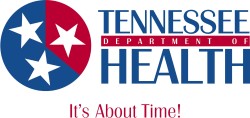 Nashville, TN – Snow, ice and sub-freezing temperatures of winter weather can come with little or no warning, creating minor problems for some and major tragedies for others.
The Department of Health is working with the Tennessee Emergency Management Agency and the Tennessee Department of Safety and Homeland Security to remind residents about the importance of planning and preparation to avoid weather-related problems in homes, outdoors or on the road this winter. «Read the rest of this article»
Written by Dr. Tony Phillips
Science at NASA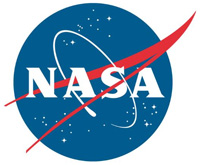 Washington, D.C. – Observations by NASA's MESSENGER spacecraft provide compelling support for the long-held hypothesis that Mercury harbors abundant water ice and other frozen materials in permanently shadowed polar craters.
"The new data indicate the water ice in Mercury's polar regions, if spread over an area the size of Washington, D.C., would be more than 2 miles thick," said David Lawrence, a MESSENGER participating scientist at the Johns Hopkins University Applied Physics Laboratory (APL) in Laurel, MD, and lead author of one of three papers describing the findings in the online edition of Science Express.
«Read the rest of this article»
Small patches of ice could make up at most five to ten percent of material in walls of Shackleton crater.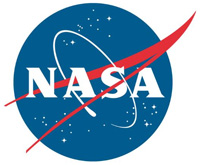 Greenbelt, MD – Scientists using the Mini-RF radar on NASA's Lunar Reconnaissance Orbiter (LRO) have estimated the maximum amount of ice likely to be found inside a permanently shadowed lunar crater located near the moon's South Pole.
As much as five to ten percent of material, by weight, could be patchy ice, according to the team of researchers led by Bradley Thomson at Boston University's Center for Remote Sensing, in Massachusetts.
«Read the rest of this article»
Written by Jia-Rui Cook
NASA's Jet Propulsion Laboratory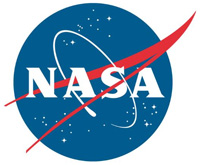 Pasadena, CA – Data from NASA's Cassini spacecraft have revealed Saturn's moon Titan likely harbors a layer of liquid water under its ice shell.
Researchers saw a large amount of squeezing and stretching as the moon orbited Saturn. They deduced that if Titan were composed entirely of stiff rock, the gravitational attraction of Saturn would cause bulges, or solid "tides," on the moon only 3 feet (1 meter) in height. Spacecraft data show Saturn creates solid tides approximately 30 feet (10 meters) in height, which suggests Titan is not made entirely of solid rocky material. The finding appears in today's edition of the journal Science.
«Read the rest of this article»
Written by Bill Steigerwald
NASA's Goddard Space Flight Center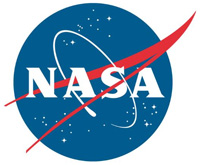 Greenbelt, MD – NASA's Lunar Reconnaissance Orbiter (LRO) spacecraft has returned data that indicate ice may make up as much as 22 percent of the surface material in a crater located on the moon's south pole.
The team of NASA and university scientists using laser light from LRO's laser altimeter examined the floor of Shackleton crater. They found the crater's floor is brighter than those of other nearby craters, which is consistent with the presence of small amounts of ice. This information will help researchers understand crater formation and study other uncharted areas of the moon. The findings are published in Thursday's edition of the journal Nature.
«Read the rest of this article»
The little things that add up
Written by Sgt. 1st Class Peter Mayes
101st Sustainment Brigade, 101st Airborne Division (AA) Public Affairs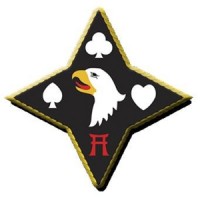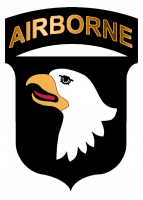 Forward Operating Base Sharana, Afghanistan – The mission for route clearance team is quite simple: find a barrage of small-arms, mortars and improvised explosive devices on the roads of Afghanistan and get them off.
For the soldiers of the 887th Engineer Support Company, 326th Engineer Battalion, 101st Sustainment Brigade, everything over there is always easier said than done. The company is primarily a Horizontal Construction Company comprised of heavy equipment operators who were remissioned as route clearance experts eight months prior to their deployment.
«Read the rest of this article»

Nashville, TN – Winter weather has already arrived in some parts of the state and the Tennessee Department of Transportation (TDOT) is stocked and ready to clear roadways of ice and snow this season.
After two years of harsh winters, the Department has increased its snow and ice budget and added additional salt vendors to replenish salt supplies as the winter season progresses. «Read the rest of this article»