Topic: Ice
Don't Get Swallowed Up By the Road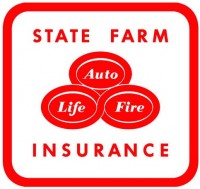 Murfreesboro, TN – Winter brings a number of driving hazards, but one of the most dreaded is the pothole. An encounter with one can leave damaged tires, wheels and suspension components in its wake. State Farm estimates the average damage can put a big dent in drivers' pocketbooks – costing anywhere from $300.00 to $700.00.
Potholes, also called chuckholes and road craters, can occur in any region or climate, but at this time of year, they're especially prominent in areas known for ice, snow and below-freezing temperatures. Freezing and thawing cycles allow moisture to seep into the road surface, which causes the road to crumble. «Read the rest of this article»

Clarksville, TN – Crashes continue throughout the city. From 4:00pm to 7:00pm there have been 29 reported crashes inside the city limits. Five of those crashes involved injury. There have also been numerous crashes outside the city in Montgomery County.
There have been eleven official calls for motorist assists in the city, but officers helped a number of other motorists without being dispatched when they rolled up on stuck vehicles. «Read the rest of this article»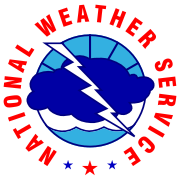 Nashville, TN – The National Weather Service (NWS) has issued a winter storm warning for 3 to 5 inches of snow with some light ice accumulation for Clarksville-Montgomery County which is in effect from 3:00pm Wednesday until 9:00am CST Thursday.
The winter storm watch is no longer in effect.
A strong upper level low pressure system will bring plenty of rain this evening and overnight followed by mixed precipitation and finally snow later in the day Wednesday.
«Read the rest of this article»

Clarksville, TN – Due to the impending ice and snow forecast for tomorrow afternoon and evening, the Roxy Regional Theatre has decided to go ahead and cancel this Wednesday evening's 7:00pm performance of "Honky Tonk Angels".
We apologize for any inconvenience caused by this change in plans, but the safety of our patrons and performers is our top priority, and the storm is expected to significantly impact road conditions Wednesday evening.
«Read the rest of this article»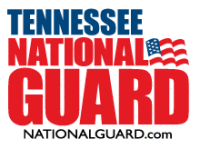 Nashville, TN – Soldiers from Dickson's 267th Military Police Company were on the highway Friday night assisting local authorities with health and welfare checks for stranded motorists along I-40, west of Nashville.
The Soldiers patrolled a 50 mile stretch, both east and west, along the most congested areas. Some motorists were stranded for several hours and the appearance of Soldiers with various supply and comfort items were a welcome sight.
«Read the rest of this article»
Clarksville, TN – The emergency shelter at the Burt-Cobb Community Center will remain open through Saturday night.
"Over the last week, our community overcame several obstacles to make sure there was adequate shelter space for people who needed a place to stay," said Clarksville Mayor Kim McMillan. "The accumulation of ice and snow combined with the current frigid temperatures made road conditions extremely hazardous." «Read the rest of this article»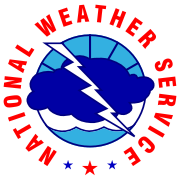 Nashville, TN – The National Weather Service has issued a winter storm warning for ice and snow which is in effect from noon Friday, February 20th to 9:00am CST Saturday, February 21st for Clarksville-Montgomery County as well as Middle Tennessee.
Accumulations from 1 to 2 inches of snow are expected Friday, followed by one tenth to one half inch of ice in the form of freezing rain Friday evening through early Saturday morning. Areas along and east of Interstate 65 will be the hardest hit with new ice amounts up to one half inch. The east half of Middle Tennessee may later be placed under an ice storm warning.
«Read the rest of this article»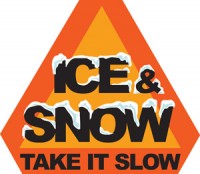 Nashville, TN – The Tennessee Department of Transportation would like to offer drivers these tips to follow when dealing with winter weather. Remember Ice and Snow: Take It Slow
When it snows, use your head not your feet. Slow down for wet, snowy, or icy conditions; when visibility is poor; or when conditions are changing or unpredictable; no matter what type of vehicle you drive. Even an SUV with four-wheel drive may not be able to stop any faster, or maintain control any better, once you lose traction.
«Read the rest of this article»
3 out of 5 People Don't have Winter Driving Kits in their Vehicles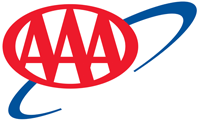 Tampa, FL – Extremely cold weather is moving across the southeastern U.S. and AAA warns motorists to be careful and make sure their vehicles are prepared for an emergency.
According to data from the Federal Highway Administration, each year, 24 percent of weather-related vehicle crashes occur on snowy, slushy or icy pavement and 15 percent happen during snowfall or sleet.
«Read the rest of this article»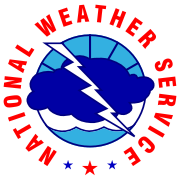 Nashville, TN – The National Weather Service (NWS) has issued an ice storm warning, which is in effect until 9:00am CST Tuesday, February 17th, 2015 for the Clarksville-Montgomery County area as well as parts of Middle Tennessee. The winter storm warning has been cancelled.
An ice storm warning means severe winter weather conditions are expected or occurring. Significant amounts of ice accumulations will make travel dangerous or impossible.
Travel is strongly discouraged.
«Read the rest of this article»