Topic: Ice
NASA Headquarters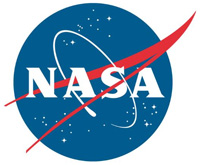 Washington, D.C. – Next month, NASA will launch into space the most advanced laser instrument of its kind, beginning a mission to measure – in unprecedented detail – changes in the heights of Earth's polar ice.
NASA's Ice, Cloud and land Elevation Satellite-2 (ICESat-2) will measure the average annual elevation change of land ice covering Greenland and Antarctica to within the width of a pencil, capturing 60,000 measurements every second.
«Read the rest of this article»
NASA's Jet Propulsion Laboratory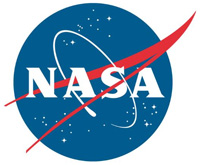 Pasadena, CA – In the darkest and coldest parts of its polar regions, a team of NASA scientists has directly observed definitive evidence of water ice on the Moon's surface. These ice deposits are patchily distributed and could possibly be ancient. At the southern pole, most of the ice is concentrated at lunar craters, while the northern pole's ice is more widely, but sparsely spread.
A team of scientists, led by Shuai Li of the University of Hawaii and Brown University and including Richard Elphic from NASA's Ames Research Center in California's Silicon Valley, used data from NASA's Moon Mineralogy Mapper (M3) instrument to identify three specific signatures that definitively prove there is water ice at the surface of the Moon.
«Read the rest of this article»
Written by Jeanette Kazmierczak
NASA's Goddard Space Flight Center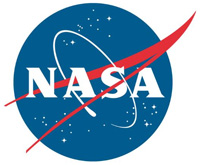 Greenbelt, MD – The first interstellar object ever seen in our solar system, named 'Oumuamua, is giving scientists a fresh perspective on the development of planetary systems. A new study by a team including astrophysicists at NASA's Goddard Space Flight Center in Greenbelt, Maryland, calculated how this visitor from outside our solar system fits into what we know about how planets, asteroids and comets form.
On October 19th, 2017, astronomers working with the NASA-funded Panoramic Survey Telescope and Rapid Response System (Pan-STARRS1) at the University of Hawaii spotted an object zipping through our solar system at a very high speed. Scientists at the Minor Planet Center, funded by NASA's Near-Earth Object Observations Program, confirmed it was the first object of interstellar origin that we've seen.
«Read the rest of this article»
Written by Patrick Lynch
NASA's Earth Science News Team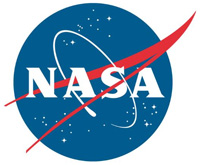 Washington, D.C. – In 2018, NASA will intensify its focus on one of the most critical but remote parts of our changing planet with the launch of two new satellite missions and an array of airborne campaigns.
The space agency is launching these missions at a time when decades of observations from the ground, air, and space have revealed signs of change in Earth's ice sheets, sea ice, glaciers, snow cover and permafrost. Collectively, scientists call these frozen regions of our planet the "cryosphere."
«Read the rest of this article»
NASA's Jet Propulsion Laboratory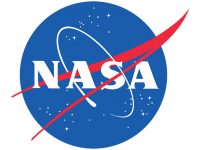 Pasadena, CA – Observations of Ceres have detected recent variations in its surface, revealing that the only dwarf planet in the inner solar system is a dynamic body that continues to evolve and change.
NASA's Dawn mission has found recently exposed deposits that give us new information on the materials in the crust and how they are changing, according to two papers published March 14th in Science Advances that document the new findings.
Observations obtained by the visible and infrared mapping spectrometer (VIR) on the Dawn spacecraft previously found water ice in a dozen sites on Ceres.
«Read the rest of this article»
NASA Headquarters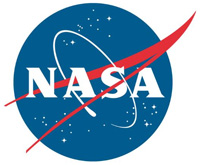 Washington, D.C. – NASA's Mars Exploration Rover Opportunity keeps providing surprises about the Red Planet, most recently with observations of possible "rock stripes."
The ground texture seen in recent images from the rover resembles a smudged version of very distinctive stone stripes on some mountain slopes on Earth that result from repeated cycles of freezing and thawing of wet soil. But it might also be due to wind, downhill transport, other processes or a combination.
«Read the rest of this article»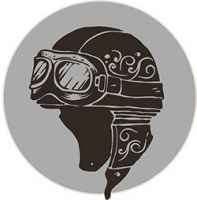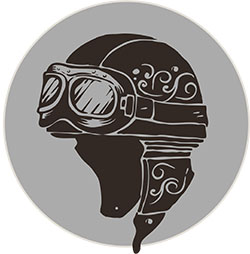 Clarksville, TN – I've been dealing with a major winter snowstorm here in Middle Tennessee. We've had a couple of inches of ice, and now a few inches of snow.
It's treacherous.
My friends who actually LIVE in harsh winter weather, just sit back a chuckle at us southerners, and I don't blame them. We're just not built for this.
That means I'm dealing with cabin fever. I've spent the entire day watching YouTube videos about motorcycles, motorcycle trips and various motorcycle infomercials. Now I want to ride. But can't!
«Read the rest of this article»
Written by Laurie Cantillo / Dwayne Brown
NASA Headquarters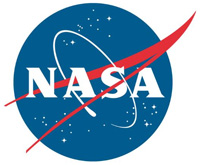 Washington, D.C. – Researchers using NASA's Mars Reconnaissance Orbiter (MRO) have found eight sites where thick deposits of ice beneath Mars' surface are exposed in faces of eroding slopes.
These eight scarps, with slopes as steep as 55 degrees, reveal new information about the internal layered structure of previously detected underground ice sheets in Mars' middle latitudes.
The ice was likely deposited as snow long ago.
«Read the rest of this article»

Clarksville, TN – Clarksville Police say there have been no reports of major road closures Saturday morning but, that doesn't mean the roads are totally clear or that it is a good idea to be on the roadway, unless you absolutely have to be.
The road crews are working hard to clear the over 700 plus miles of road in Clarksville-Montgomery County, but there are still a lot of icy and treacherous road conditions.
«Read the rest of this article»
Clarksville Police report 22 vehicle crashes since 5:00am, Friday
Clarksville, TN – City of Clarksville Government offices were closed Friday because of the winter storm that brought ice, snow and hazardous travel conditions to Middle Tennessee.
But the City's street, transportation and public safety departments remained fully staffed and engaged to provide services and protection to Clarksville residents.
«Read the rest of this article»