Topic: Ice
Written by Steve Cole
NASA Headquarters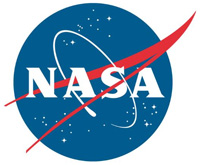 Washington, D.C. – After more than 15 productive years in orbit, the U.S./German GRACE (Gravity Recovery and Climate Experiment) satellite mission has ended science operations. During their mission, the twin GRACE satellites have provided unprecedented insights into how our planet is changing by tracking the continuous movement of liquid water, ice and the solid Earth.
GRACE made science measurements by precisely measuring the distance between its twin satellites, GRACE-1 and GRACE-2, which required that both spacecraft and their instruments be fully functional.
«Read the rest of this article»
Written by Frank Tavares
NASA's Ames Research Center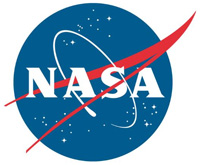 Mountain View, CA – NASA's New Horizons mission revolutionized our knowledge of Pluto when it flew past that distant world in July 2015. Among its many discoveries were images of strange formations resembling giant knife blades of ice, whose origin had remained a mystery.
Now, scientists have turned up a fascinating explanation for this "bladed terrain": the structures are made almost entirely of methane ice, and likely formed as a specific kind of erosion wore away their surfaces, leaving dramatic crests and sharp divides.
«Read the rest of this article»
Written by Elizabeth Landau
NASA's Jet Propulsion Laboratory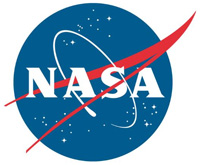 Pasadena, CA – Dwarf planet Ceres may be hundreds of millions of miles from Jupiter, and even farther from Saturn, but the tremendous influence of gravity from these gas giants has an appreciable effect on Ceres' orientation.
In a new study, researchers from NASA's Dawn mission calculate that the axial tilt of Ceres — the angle at which it spins as it journeys around the sun — varies widely over the course of about 24,500 years. Astronomers consider this to be a surprisingly short period of time for such dramatic deviations.
«Read the rest of this article»
Written by Elizabeth Landau
NASA's Jet Propulsion Laboratory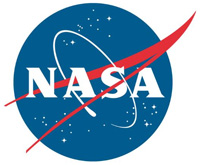 Pasadena, CA – At first glance, Ceres, the largest body in the main asteroid belt, may not look icy. Images from NASA's Dawn spacecraft have revealed a dark, heavily cratered world whose brightest area is made of highly reflective salts — not ice.
But newly published studies from Dawn scientists show two distinct lines of evidence for ice at or near the surface of the dwarf planet. Researchers are presenting these findings at the 2016 American Geophysical Union meeting in San Francisco.
«Read the rest of this article»
Written by Dwayne Brown / Laurie Cantillo
NASA Headquarters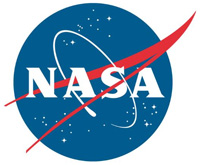 Washington, D.C. – Frozen beneath a region of cracked and pitted plains on Mars lies about as much water as what's in Lake Superior, largest of the Great Lakes, researchers using NASA's Mars Reconnaissance Orbiter have determined.
Scientists examined part of Mars' Utopia Planitia region, in the mid-northern latitudes, with the orbiter's ground-penetrating Shallow Radar (SHARAD) instrument.
Analyses of data from more than 600 overhead passes with the onboard radar instrument reveal a deposit more extensive in area than the state of New Mexico.
«Read the rest of this article»
Written by Elizabeth Zubritsky
NASA's Goddard Space Flight Center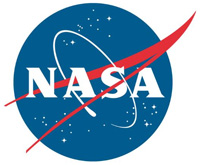 Greenbelt, MD – Scientists with NASA's Dawn mission have identified permanently shadowed regions on the dwarf planet Ceres. Most of these areas likely have been cold enough to trap water ice for a billion years, suggesting that ice deposits could exist there now.
"The conditions on Ceres are right for accumulating deposits of water ice," said Norbert Schorghofer, a Dawn guest investigator at the University of Hawaii at Manoa. "Ceres has just enough mass to hold on to water molecules, and the permanently shadowed regions we identified are extremely cold — colder than most that exist on the moon or Mercury."
«Read the rest of this article»
Written by Guy Webster
NASA's Jet Propulsion Laboratory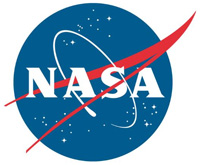 Pasadena, CA – Volcanoes erupted beneath an ice sheet on Mars billions of years ago, far from any ice sheet on the Red Planet today, new evidence from NASA's Mars Reconnaissance Orbiter suggests.
The research about these volcanoes helps show there was extensive ice on ancient Mars. It also adds information about an environment combining heat and moisture, which could have provided favorable conditions for microbial life.
Sheridan Ackiss of Purdue University, West Lafayette, Indiana, and collaborators used the orbiter's mineral-mapping spectrometer to investigate surface composition in an oddly textured region of southern Mars called "Sisyphi Montes."
«Read the rest of this article»
AAA finds two-thirds of American motorists are concerned about potholes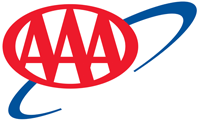 Knoxville, TN – As snow and ice begins to melt on roadways, the asphalt becomes compromised. Potholes are formed by water intrusion in the cracks of the asphalt. As a result, the material laid underneath the road softens causing weak spots to collapse under the weight of constant traffic.
AAA cautions drivers to remain alert to avoid pothole damage and urges state and local governments to fully fund and prioritize road maintenance to reduce vehicle damage, repair costs and driver frustration.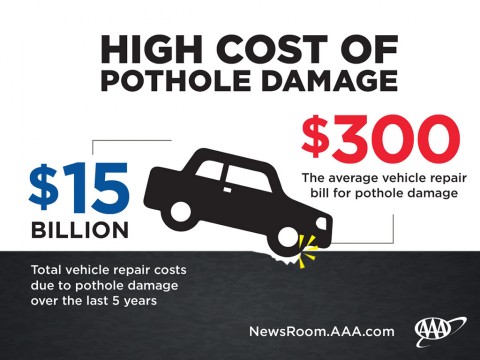 «Read the rest of this article»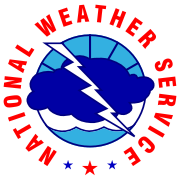 Nashville, TN – The National Weather Service (NWS) in Nashville has issued a travelers advisory for Clarksville-Montgomery County and all of Middle Tennessee through this morning.
Melting of ice and snow has occurred and will continue today on roadways across the mid state.
As a result, hazardous driving conditions are expected this morning and later tonight when freezing temperatures return to the area.
«Read the rest of this article»
Clarksville, TN – As of noon today, all of the City of Clarskville's major roads should be cleared. The Street Department is now able to focus on the residential areas and they should be cleared by tomorrow afternoon.
In addition to every available piece of equipment the City had on hand, four additional road graders were rented to help clear the ice and snow.
«Read the rest of this article»