Topic: Illinois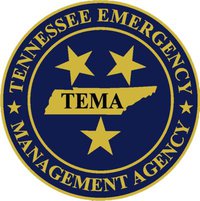 Nashville, TN – Tennessee is leading 10 states in participant registrations for the 2014 Central U.S. ShakeOut, an annual event to educate people on how they can protect themselves in a major earthquake.
More than 512,000 Tennesseans have signed up for this year's ShakeOut, representing 274,000 individuals from daycares and K-12 schools, 141,000 from colleges and universities, and 33,000 from businesses.  In 2013, Tennessee registered 332,509 ShakeOut participants. «Read the rest of this article»
Residents can visit AAA.com/Gas to find the cheapest gas prices in town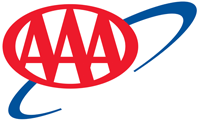 Tampa, FL – Beginning today, residents in Florida, Georgia and Tennessee can easily locate gas stations selling the cheapest gas in town. All you have to do is visit www.AAA.com/Gas , and look for the "Fuel Price Finder."
"Gas prices are already drifting lower, but this free tool will help motorists find the best deal possible," said Mark Jenkins, spokesman, AAA – The Auto Club Group. "The program does not require registration and is free whether you are a AAA member or not." «Read the rest of this article»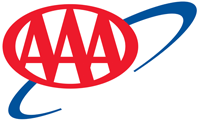 Tampa, FL – Gas prices remained relatively stagnant last week, falling a mere three hundredths of a cent nationwide.  Refinery outages in both Canada and Texas have caused the steady decline in gasoline to come to a halt and even spike in some markets. The Pensacola metro area in Florida saw a 6 cent rise in the average price of gas.
"Refinery maintenance, especially in the Gulf, is causing the tightening of supplies is some areas," said Josh Carrasco, spokesman, AAA – The Auto Club Group.  "As a result of these refinery issues, the downward pressure on gas prices motorists saw earlier in the month has stopped."
«Read the rest of this article»
45% prefer off-season travel, which can save hundreds of dollars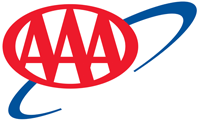 Tampa, FL – The summer travel season is over, but a new survey shows the majority of Americans are not ready to put their luggage away.
According to a recent AAA Consumer Pulse™ survey, three in four people plan to take at least one leisure trip of 50 miles or more, requiring overnight accommodations, in the next three months. Click here to view the survey.
«Read the rest of this article»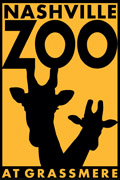 Nashville, TN – Nashville's senior community is invited to a free day at Nashville Zoo courtesy of Cigna-HealthSpring®. Nashville Zoo is partnering with Cigna-HealthSpring for this year's final biannual Senior Day at the Zoo on Monday, September 22nd.
Adults ages 65 and older will receive free Zoo admission from 9:00am – 4:00pm and a $5.00 voucher that can be used for purchases at the Zoo's food locations. There will be a $5.00 parking fee per vehicle.
«Read the rest of this article»
September is Life Insurance Awareness Month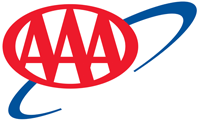 Tampa, FL – September is life insurance awareness month, but not everyone understands the importance of having this vital coverage. According to a recent AAA Consumer Pulse™ survey, one-third of residents (36%) don't have a life insurance policy.
Of the 36 percent of those who do not have life insurance, one-quarter (27%) do not see the need for a policy. Click here to view the entire survey by state. «Read the rest of this article»
AAA Foundation research reveals opportunities to produce smarter, safer drivers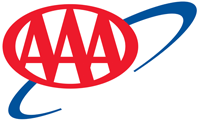 Tampa, FL – Although vehicle crashes remain the leading cause of death for teens, fewer new drivers are participating in what used to be considered a rite of passage – driver education.
State funding and requirements for these programs have declined over recent decades, leaving uneducated teen drivers vulnerable on America's roads.
New research from the AAA Foundation for Traffic Safety reveals that teens that skip this important step are involved in more crashes and receive more traffic convictions compared to their peers that participated in driver education. «Read the rest of this article»
4 out of 5 drivers report better gas mileage than EPA estimates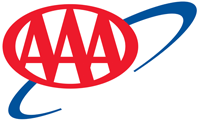 Tampa, FL – Motorists looking to save a few dollars on gas mileage can do so by making a few adjustments to their driving habits.
In a study conducted by AAA, 81 percent of drivers reported higher gas mileage than EPA estimates, while only 16 percent reported lower fuel economy than EPA ratings.
«Read the rest of this article»

Nashville, TN – A quarantine for Emerald Ash Borer, an invasive insect that destroys ash trees has been expanded to include more Tennessee counties. Bradley County, McMinn County, Meigs County and Polk County have been added to the list of areas restricted for the movement of ash trees and ash tree products.
EAB was recently found in McMinn and Polk counties and it is believed that EAB is also likely to be present in Bradley and Meigs counties. This brings the total number of Tennessee counties under a state and federal EAB quarantine to 38.
«Read the rest of this article»
Austin Peay Sports Information Office
Tentative schedule released

Clarksville, TN – Austin Peay State University 2014-15 Men's basketball schedule will feature seven opponents that won 20 or more games a year ago.
The Governors' slate will include 14 home regular-season games plus two exhibitions. That home calendar will see the Govs play North Florida for the first time, a 2:00pm New Year's Eve contest.
«Read the rest of this article»