Topic: Illinois
Austin Peay (1-3) vs. Indiana State (2-1)
Monday, November 24th, 2014 | 4:30pm CST
Terre Haute, IN | Hulman Center

Terre Haute, IN – Indiana State already has cemented its place in NCAA basketball history.
It was the first coaching stop for John Wooden (1946-48), the most successful basketball coach in NCAA history. It was where "The Legend" of Larry Bird was created during the Sycamores' magical 1979 NCAA run, ended in the national championship game by Magic Johnson and Michigan State.
«Read the rest of this article»
Austin Peay Sports Information

Champaign, IL – Illinois connected of 14-of-25 three-point attempts, including 7-of-11 in the second half, as the Fighting Illini rolled past Austin Peay State University, 107-66, Friday night in preliminary round action of the Continental Tire Las Vegas Invitational, played at the State Farm Center.
It was the second straight contest the Illini converted double-digit three pointers. They connected on 15-of-28 three pointers against Coppin State Sunday.
«Read the rest of this article»
Austin Peay (1-2) vs. Illinois (2-0)
Friday, November 20th, 2014 | 7:00pm CST
Champaign, IL | State Farm Center

Champaign, IL – Austin Peay State University men's basketball team will have little time to heal the wounds from a heartbreaking loss to Samford.
After two long bus rides, the Governors, who lost to Samford, 68-67, Wednesday night on a last-second shot, find themselves ready to face Illinois. The Illini, a perennial Big 10 power, are off to a 2-0 start after posting a 20-15 2013-14 record and advancing to the second round of the NIT.
«Read the rest of this article»
Improving Economy Brings 1.9 Million More Travelers, Consumers Pay Lowest Gas Prices in Nearly Four Years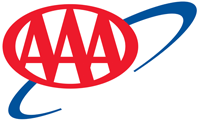 Tampa, FL – AAA Travel projects 46.3 million Americans will journey 50 miles or more from home during the Thanksgiving weekend, the highest volume for the holiday since 2007 and a 4.2 percent increase over 2013.
Almost 90 percent of travelers (41.3 million) will celebrate the holiday with a road trip and will enjoy the lowest gas prices in nearly four years. The Thanksgiving holiday travel period is defined as Wednesday, November 26th through Sunday, November 30th.

«Read the rest of this article»
Austin Peay Sports Information

Clarksville, TN – Twin sisters Taylor and Ashton Goodley, a pair of three-time Class 1A Illinois All-State golfers who led their Eldorado High School team to a state runner-up finish this fall, have signed letters of intent to play for Austin Peay State University.
The pair shared the Southern Illinoisan Co-Golfer of the Year honor this fall after leading Eldorado to the conference, sectional and regional championships.
«Read the rest of this article»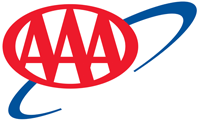 Tampa, FL – According to the National Highway Traffic Safety Administration (NHTSA), on Halloween night in 2012, almost half (48%) of all crash fatalities involved an impaired driver.
AAA and Bud Light want motorists to plan ahead this year if they will be out drinking. This means choosing a designated driver, staying where you are celebrating, using a cab or finding another form of sober transportation.
«Read the rest of this article»
AAA wants you to Be Smart, Be Safe and Be Seen this Halloween
Halloween Night Creates a Scary Combination for both Pedestrians and Motorists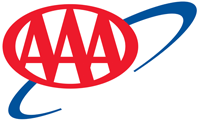 Tampa, FL – Halloween can be one of the most deadly nights of the year for both pedestrians and motorists. With the increased number of pedestrians trick-or-treating and party goers that could be impaired behind the wheel, it makes for a scary combination.
The National Highway Traffic Safety Administration (NHTSA) reports that Halloween is consistently one of the top three days for pedestrian injuries and fatalities.
«Read the rest of this article»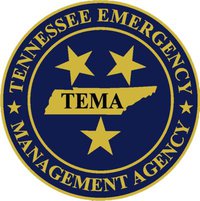 Nashville, TN – Tennessee is leading 10 states in participant registrations for the 2014 Central U.S. ShakeOut, an annual event to educate people on how they can protect themselves in a major earthquake.
More than 512,000 Tennesseans have signed up for this year's ShakeOut, representing 274,000 individuals from daycares and K-12 schools, 141,000 from colleges and universities, and 33,000 from businesses.  In 2013, Tennessee registered 332,509 ShakeOut participants. «Read the rest of this article»
Residents can visit AAA.com/Gas to find the cheapest gas prices in town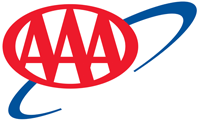 Tampa, FL – Beginning today, residents in Florida, Georgia and Tennessee can easily locate gas stations selling the cheapest gas in town. All you have to do is visit www.AAA.com/Gas , and look for the "Fuel Price Finder."
"Gas prices are already drifting lower, but this free tool will help motorists find the best deal possible," said Mark Jenkins, spokesman, AAA – The Auto Club Group. "The program does not require registration and is free whether you are a AAA member or not." «Read the rest of this article»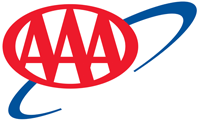 Tampa, FL – Gas prices remained relatively stagnant last week, falling a mere three hundredths of a cent nationwide.  Refinery outages in both Canada and Texas have caused the steady decline in gasoline to come to a halt and even spike in some markets. The Pensacola metro area in Florida saw a 6 cent rise in the average price of gas.
"Refinery maintenance, especially in the Gulf, is causing the tightening of supplies is some areas," said Josh Carrasco, spokesman, AAA – The Auto Club Group.  "As a result of these refinery issues, the downward pressure on gas prices motorists saw earlier in the month has stopped."
«Read the rest of this article»