Topic: Illinois
Written by Brad Kirtley
APSU Sports Information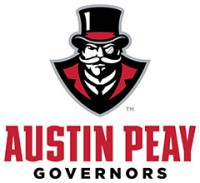 Clarksville, TN – When Bob Bradley arrived on campus back in 1958 from nearby Todd County (KY), he was a member of what most considered Dave Aaron's "greatest freshmen class," a group that also included Jim Stewart (a member of the University's Athletics Hall of Fame who later went on to a long major league baseball career); Roger Davis, whom Bradley competed against in high school; John Camp; Jim Henderson; Tommy Phillips and Freddy Overton.
The 6-foot-6 Bradley and his freshmen teammates lived up to the billing. Playing in an era when freshmen were unable to compete at the varsity level, they played away from the spotlight, but used that time to develop chemistry that would prove essential over the next three seasons.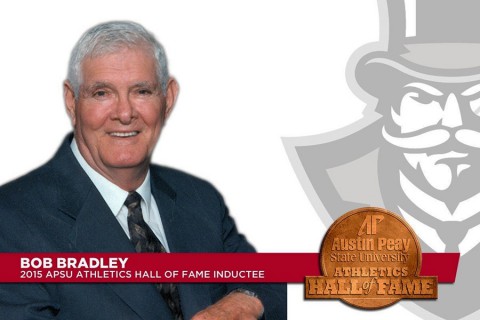 «Read the rest of this article»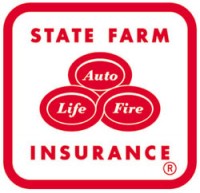 Murfreesboro, TN – The holidays are over and everyone is recovering from the barrage of gifts, food, family and friends. Now that you're past that, it's time to think about theft because State Farm® says January is the top month for theft claims.
There are a couple of reason for this. Everyone is getting their December credit card statements and reporting fraudulent charges or identity theft following the holiday shopping season, and many people travel for vacation to warmer climates during this month, leaving their home exposed to burglars. «Read the rest of this article»
2,417 hotels and restaurants across the continent top the list with the travel authority's highest ratings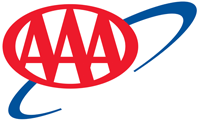 Tampa, FL – The Auto Club Group has announced the 17 hotels and four restaurants in Tennessee that earned the Four or Five Diamond Rating during the past 12 months.
Among these, two lodgings received these ratings for the first time, qualifying them as new additions to the annual lists. The AAA/CAA Four and Five Diamond Ratings are AAA's highest designations for hotels and restaurants.
Hotels rated Four or Five Diamond are stylish and refined with upscale physical attributes. Guests receive personalized attention from an experienced staff enhancing an extensive array of amenities in a luxurious setting. «Read the rest of this article»
3 out of 5 People Don't have Winter Driving Kits in their Vehicles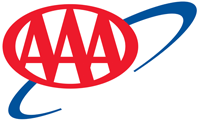 Tampa, FL – Extremely cold weather is moving across the southeastern United States and AAA warns motorists to be careful and make sure their vehicles are prepared for an emergency.
According to data from the Federal Highway Administration, each year, 24 percent of weather-related vehicle crashes occur on snowy, slushy or icy pavement and 15 percent happen during snowfall or sleet.
«Read the rest of this article»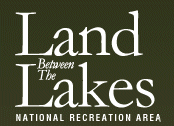 Golden Pond, KY - A public auction to reduce the size of Land Between The Lakes' bison herds will be held on Saturday, January 31st, 2015.
The sale begins at 9:00am Central Standard Time at the Elk & Bison Prairie corral. Bidder registration, final sale list, and viewing begin at 8:00am. Bison purchases may be made with cash, credit card, or personal check at time of bid acceptance.
«Read the rest of this article»
Written by Rob Gutro
NASA's Goddard Space Flight Center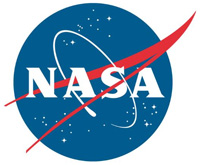 Greenbelt, MD – Severe weather in the form of tornadoes is not something people expect on Christmas week but a storm system on December 23rd brought tornadoes to Mississippi, Georgia and Louisiana. As the storm moved, NASA's RapidScat captured data on winds while NOAA's GOES satellite tracked the movement of the system.
NASA's RapidScat instrument flies aboard the International Space Station and captured a look at some of the high winds from the storms that brought severe weather to the U.S. Gulf Coast on December 23rd. In addition, an animation of images from NOAA's GOES-East satellite showed the movement of those storms and other weather systems from Canada to South America from December 21st to 24th.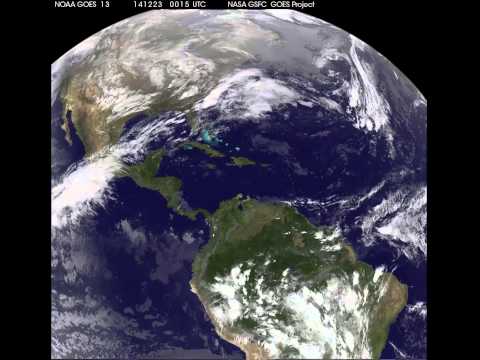 «Read the rest of this article»
Tow to Go service available December 24th – January 1st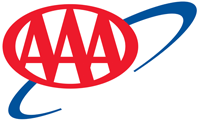 Tampa, FL - Tow to Go will have its busiest week of the year starting tomorrow. In 2013, AAA received two-thirds of its annual Tow to Go calls between Christmas Eve and New Year's Day. AAA and Bud Light urge motorists to plan ahead for the holiday weekend if they will be out drinking.
This means choosing a Designated Driver, staying where you are celebrating, using a cab or finding another form of sober transportation.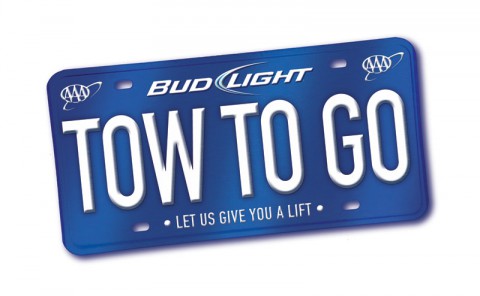 «Read the rest of this article»
APSU Sports Information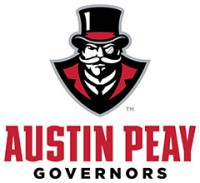 Clarksville, TN – One of the greatest golfers in the Governors illustrious history plus a former football standout who returned to his alma mater to help coach the program to its only Ohio Valley Conference title have been selected to Austin Peay State University Athletics Hall of Fame.
In addition, a former superb basketball player from Austin Peay's small college era was selected to the Hall of Fame as part of it Honors category.
Grant Leaver, a two-time All-Ohio Valley Conference honoree who won five individual championships and played in the 2008 NCAA East Regional; Ed Bunio, a two-way player who was an All-OVC offensive tackle for the 1964 8-1-1 club and later was the architect for 1977 Governors' championship defense, have been elected to APSU Athletics Hall of Fame. Meanwhile, Bob Bradley, who was a key member of two College Division NCAA teams in 1960-61, was chosen as this year's honors inductee.
«Read the rest of this article»
Latest AAA Foundation Report on Aging Americans Finds Them Safety Conscious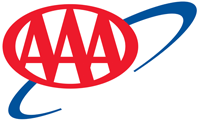 Tampa, FL – While senior drivers favor tougher driving laws, from bans on wireless devices to ignition interlocks for first-time DUI offenders, an overwhelming majority support greater scrutiny in the license-renewal process for themselves and their peers, according to the AAA Foundation for Traffic Safety's latest report on aging Americans.
More than seven out of 10 drivers age 65 and older favor policies that require drivers age 75 and older to renew their license in person, and also support requirements that seniors pass a medical screening to remain licensed. «Read the rest of this article»
Tow to Go service available November 26th – 29th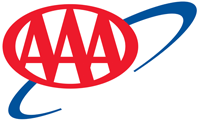 Tampa, FL – One in five consumers (20%) said they have never used a designated driver while away from home and drinking, according to a recent AAA Consumer Pulse™ Survey.
AAA and Bud Light urge motorists to plan ahead for the holiday weekend if they will be out drinking. This means choosing a designated driver, staying where you are celebrating, using a cab or finding another form of sober transportation. «Read the rest of this article»