Topic: Illness
Risk of human Salmonella infections from contact with live poultry

Nashville, TN – Cuddly baby chicks and ducks are as much a part of the Easter holiday as colored eggs and the Easter bunny. But even though they are fun to look at and kids love them, you should not give them as gifts because of the health risks involved.
Live poultry, especially baby poultry, commonly carry Salmonella germs. People can get Salmonella from contact with the birds or their environments. These germs can contaminate a bird's body and anything in the area where they are displayed or housed, such as cages or coops.
«Read the rest of this article»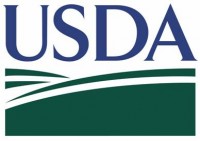 Washington, D.C. – Cooking outdoors was once only a summer activity shared with family and friends. Now more than half of Americans say they are cooking outdoors year round.
So whether the snow is blowing or the sun is shining brightly, it's important to follow food safety guidelines to prevent harmful bacteria from multiplying and causing foodborne illness. Use these simple guidelines for grilling food safely.
«Read the rest of this article»
New Federal Food Safety Modernization Act Highlighted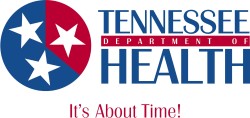 Nashville, TN – Food borne illness has increasingly been linked to contaminated produce like lettuce, tomatoes and cantaloupe.
America's federal food safety laws have been updated with the goal of ensuring the United States' food supply is safe by shifting the focus from responding to contamination to preventing it. «Read the rest of this article»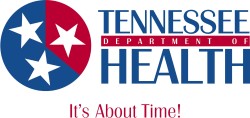 Nashville, TN – The Tennessee Department of Health is seeing significant increases in tick-borne illnesses this year following an unusually mild winter and spring.
Cases of Rocky Mountain spotted fever are up 533 percent compared to this time last year, according to Abelardo Moncayo, Ph.D., with the TDH Division of Communicable and Environmental Diseases and Emergency Preparedness. «Read the rest of this article»
Agency is flagging imports of products of concern from two countries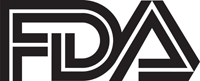 Silver Spring, MD – The U.S. FDA has been in routine contact with the European Union and the U.S. Centers for Disease Control and Prevention to monitor the current outbreak of E. coli O104 and to track any illnesses in the U.S. that may be related to the outbreak.
At this time, the Robert Koch Institute, the disease control and prevention public health agency of Germany, has not yet identified the definitive source of the infectious agent causing the outbreak, but has recommended that consumers in Germany avoid raw tomatoes, cucumbers and lettuce. «Read the rest of this article»
Clarksville, TN – Recently, spokespersons from the Tennessee Department of Health said that certain species of ticks that were uncommon in Tennessee are being found in new areas of the state.
The Tennessee Department of Health shared the information that tick species which used to be rare in Tennessee, such as Gulf Coast and Deer ticks, are now being found here and that tick-related illnesses have more than doubled in Tennessee since 2005.
This is due to climate changes in Tennessee. Both the Gulf Coast tick and Deer tick are associated with illnesses such as Rocky Mountain Fever and Lyme Disease. «Read the rest of this article»