Topic: Immunizations
Senator Marsha Blackburn
Tennessee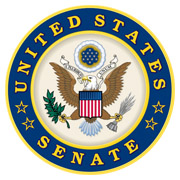 Washington, D.C. – Senators Marsha Blackburn (R-Tenn.), Tammy Duckworth (D-Ill.), and Lamar Alexander (R-Tenn.) introduced the bipartisan Vaccines Save Lives Resolution, recognizing the importance of vaccines and immunizations in the United States.
The resolution, which passed the Senate this week, sends a message of unequivocal Congressional support for vaccines and urges parents, in consultation with their health care providers, to follow scientific evidence and the consensus of medical experts in favor of timely vaccinations for the well-being of their children and surrounding communities.
«Read the rest of this article»
Written by Maria Yager
Blanchfield Army Community Hospital Public Affairs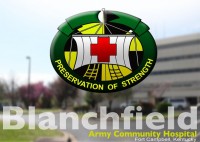 Fort Campbell, KY – Fort Campbell's Town Center Pharmacy has added an adult immunization service where TRICARE beneficiaries may receive vaccinations free, saving the government money officials announced April 9th, 2018.
"Previously the only option for beneficiaries not enrolled [with a primary care manager] at the hospital was to use off-post immunization services, like a retail pharmacy, so, we're excited to make these vaccinations readily available on the installation for our adult beneficiaries seen off post and at BACH," said Lt. Col. Ronald Foley, chief of pharmacy at Blanchfield Army Community Hospital.
«Read the rest of this article»

Clarksville, TN – After snow and ice delays, Urgent Team, one of the Southeast's largest independent operators of urgent and family care centers, has finally opened in Clarksville at 1690 Fort Campbell Boulevard in front of Walmart.
«Read the rest of this article»
Written by Curtis Johnson
Tennessee State Representative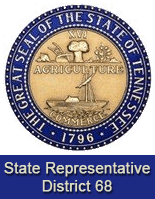 Nashville, TN – The first session of the 110th Tennessee General Assembly adjourned on May 10th, 2017, after passing major legislation that will benefit Tennesseans for generations to come. This is Part 7 of a 12 Part report.
This includes a measure making Tennessee the first state in the nation to offer all adults without a degree tuition-free access to community college; a new law rebuilding a safe and reliable transportation network, while reallocating revenues to maximize taxpayers' return on that investment; and a bill which provides a responsible path to improve access to broadband through investment, deregulation, and education.
Action in the General Assembly also included passage of a balanced budget which takes on no new debt, as well as legislation protecting the elderly, enhancing the state's robust job growth, cracking down on crime, and boosting efforts as the fastest improving state in the nation in K-12 student achievement. Following is a report on key legislation passed this year.
«Read the rest of this article»
Tennessee State Representative Curtis Johnson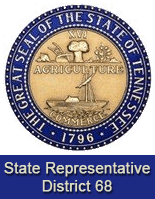 Nashville, TN – The 109th Tennessee General Assembly adjourned on April 22nd, 2016 to become a part of Tennessee history with passage of major legislation to reduce crime, cut tax burdens, spur job growth, accelerate the state's success in K-12 education, boost the number of college graduates, curb drug abuse and curtail drunk driving.
State lawmakers also passed significant legislation to ease traffic congestion, reduce child abuse, aid farmers, increase access to healthcare and medication, increase voter participation and provide a safer environment for the elderly.
Following, please find a copy of some of the highlights of this year's legislative action.
«Read the rest of this article»
Keeping your child's vaccinations up to date helps keep schools Safe


Nashville, TN – Frequent news reports about whooping cough and measles, diseases long thought vanquished by vaccines in the US, serve as a reminder of the importance of getting back-to-school immunizations for your child now.
In Tennessee, children enrolling in school for the first time and all children going into seventh grade must provide schools with a state immunization certificate before classes start as proof they have had all the immunizations necessary to protect them and their classmates from serious vaccine-preventable diseases. «Read the rest of this article»
Related Images:

Nashville, TN – Many students across Tennessee are enjoying their summer break. But it won't be long before the bell rings for the new school year, and it's never too early to think about school immunizations. Tennessee students are required to have a number of immunizations for school attendance.
"Getting vaccinated is so important to help protect all of us from infectious diseases," said Kelly Moore, MD, MPH, director of the Tennessee Immunization Program. "Making sure your children have their required vaccinations is a good way to help ensure students won't be out of the classroom due to a preventable illness."
«Read the rest of this article»
Vaccinations Urged to Prevent Future Cases

Nashville, TN – The Tennessee Department of Health is now investigating five cases of measles in Madison, Shelby, Gibson, Hamilton and Hardeman counties.
People in additional counties may have been exposed to measles due to some patients traveling while unknowingly being contagious.
The measles cases in Tennessee appear to have started with one traveler who was exposed to the illness in another country. «Read the rest of this article»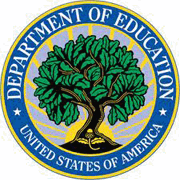 Washington, D.C. – It's almost that time of year again. Yes, in a few weeks school will be back in session. Is your child ready to succeed? Are you ready to help?
It's a fact: Parents who play an active role in their children's education make a huge difference in their success. Here are some things you can do to help your child prepare for the upcoming school year.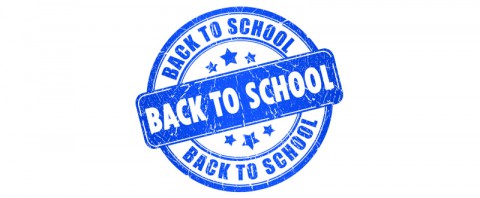 «Read the rest of this article»
Related Images:
Saturday appointments available August 17th and 24th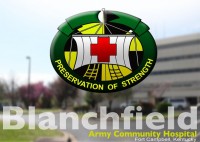 Fort Campbell, KY – Blanchfield Army Community Hospital (BACH) patient-centered medical home teams are conducting school and sports physicals now for BACH enrolled TRICARE Prime beneficiaries' ages 4 to 22 during Patient-Centered Home Medical Home hours.
BACH enrolled beneficiaries may call the appointment line at 270.798.4677 or 931.431.4677 to schedule an appointment with their assigned medical home team. BACH medical homes providing school and sports physicals include Byrd Family Medical Home, Air Assault Family Medical Home, Young Eagle Medical Home and the Screaming Eagle Medical Home. «Read the rest of this article»