Topic: Independence Day
36 Giveaways & 14 Firework Shows Headline Initial Season At First Tennessee Park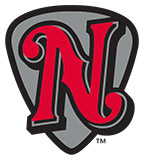 Nashville, TN – The Nashville Sounds are thrilled to announce the 2015 promotional schedule today as the team prepares for the initial season at state-of-the-art First Tennessee Park, which opens next month.
The promotional calendar includes 36 giveaway nights, 14 fireworks shows, three jersey auctions, a new twist on Throwback Thursdays, and even more family-friendly entertainment as baseball comes home to Sulphur Dell.
The fun starts with a boom at First Tennessee Park, as the Sounds have a total of 14 firework shows that are set to take place after every Friday home game, and a final show after the home season finale on Thursday, September 3rd.
«Read the rest of this article»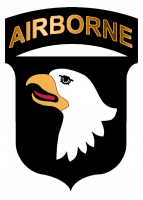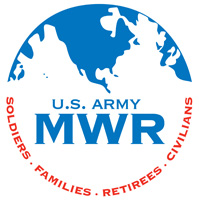 Fort Campbell, KY – Fort Campbell and the surrounding communities came together to celebrate the 4th of July, Independence Day with a bang at Fort Campbell's USAA and MWR's (Morale, Welfare and Recreation) Independence Day Carnival and Fireworks display.
"This is what we're here for! We're here to celebrate the birth of our nation, our soldiers and their families, and our civilians workers. They give so much to us and this is our way of giving back to them especially today on our nation's birthday," said Rayna Holly from the Fort Campbell Public Affiars Office.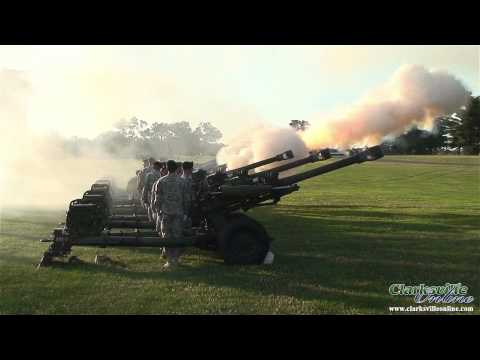 «Read the rest of this article»
Written by Whitney Clavin
NASA's Jet Propulsion Laboratory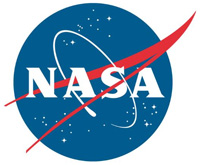 Pasadena, CA – Celebrants this Fourth of July will enjoy the dazzling lights and booming shock waves from the explosions of fireworks. A similarly styled event is taking place in the galaxy Messier 106, as seen by NASA's Spitzer Space Telescope, Chandra X-ray Observatory and the Herschel Space Observatory. Herschel is a European Space Agency mission with important NASA contributions.
Energetic jets, which blast from Messier 106's central black hole, are heating up material in the galaxy and thus making it glow, like the ingredients in a firework. The jets also power shock waves that are driving gases out of the galaxy's interior.
«Read the rest of this article»

Clarksville, TN – On Thursday, July 3rd, thousands of Clarksvillians made their way to Liberty Park for the City of Clarksville's seventh annual Independence Day Celebration. Attendees enjoyed live music, drinks, and food such as funnel cakes, hotdogs, and other festival favorites.
The evening got started with the presentation of the colors and  Staff Sergeant Scott Letourneau of the 160th Special Operations Aviation Regiment singing the National Anthem.
«Read the rest of this article»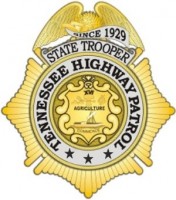 Nashville, TN – The Tennessee Highway Patrol (THP) will conduct a high-visibility enforcement campaign during this year's Fourth of July holiday period, beginning at 12:01am on Thursday, July 3rd and ending at midnight on Sunday, July 6th.
State troopers will utilize a variety of traffic safety tools, such as driver's license, sobriety and seat belt checkpoints, saturation patrols, and "No Refusal" enforcement, in an effort to reduce serious injury and fatal crashes on Tennessee roadways.
«Read the rest of this article»
Clarksville, TN – Clarksville Mayor Kim McMillan is reminding everyone that the City of Clarksville offices will be closed on Friday, July 4th, 2014 in observance of Independence Day.
"We are going to have a terrific celebration at Liberty Park and I hope everyone will join us," said Mayor McMillan. "Wherever you are celebrating, have a wonderful and safe holiday."
City offices will re-open on Monday, July 7th, 2014 for regularly scheduled hours.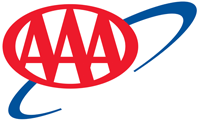 Tampa, FL – Gasoline prices are beginning to decline as we approach the Independence Day holiday weekend. AAA forecasts the most automobile travelers in seven years, as more than 34.8 million Americans will drive 50 miles or more.
However, motorists are likely to find the most expensive gasoline prices for Independence Day since 2008.
«Read the rest of this article»
Nashville Sounds Baseball
Nashville, TN – On Thursday, July 3rd, the Nashville Sounds will celebrate Independence Day a day early at Greer Stadium. The Sounds take on Memphis Redbirds at 7:00pm (Gates Open at 6:05pm).
There will be with a number of events to help fans get into the holiday spirit.
The first 2,000 fans to come through the gates will receive a patriotic Sounds T-shirt courtesy of Pandora Jewelry.
«Read the rest of this article»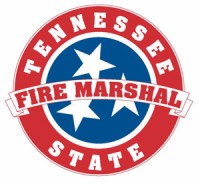 Nashville, TN – Celebrating our nation's independence with fireworks is a longstanding tradition in the United States. However, thousands of people, most often children and teens, are seriously injured each year due to improper use. State Fire Marshal and Commissioner Julie Mix McPeak encourages Tennesseans to be fireworks smart this Fourth of July by opting to attend organized fireworks displays.
"We encourage Tennesseans to enjoy fireworks at a public display presented by trained professionals where compliance with state-of-the-art fire codes offers a safer way to celebrate the holiday," McPeak said.
«Read the rest of this article»
Parking Information Released


Clarksville, TN – The City of Clarksville will celebrate our nation's independence this year with the seventh annual Independence Day Celebration on Thursday, July 3rd, 2014 at Liberty Park.
The event is free and begins at 6:30pm. Seating is available throughout the park and the concerts will take place on the Great Lawn of the Wilma Rudolph Event Center.
«Read the rest of this article»