Topic: Indiana Avenue
Give blood or platelets now and help save lives

Nashville, TN – The American Red Cross is facing a critical blood shortage and is issuing an emergency call for eligible blood and platelet donors of all blood types to give now and help save lives.
Blood donations have fallen short of expectations for the past two months, resulting in about 61,000 fewer donations than needed and causing a significant draw down of the Red Cross blood supply.
«Read the rest of this article»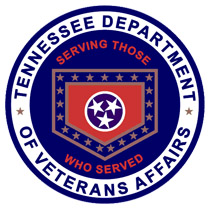 Nashville, TN – Tennessee Governor Bill Haslam and Department of Veterans Services Commissioner Many-Bears Grinder recognize the service and sacrifice of U.S. Army Sergeant Eric M. Houck, 25, of Baltimore, Maryland, Sergeant William M. Bays, 29, of Barstow, California and Sergeant Dillon C. Baldridge, 22, of Youngsville, North Carolina.
The Fort Campbell soldiers were serving with the 101st Airborne Division in Afghanistan in support of Operation Freedom Sentinel when they were killed on June 10th.

«Read the rest of this article»

Fort Campbell, KY – Campbell Crossing, the on-post housing community located on Fort Campbell, KY will be hosting an open house in the McAuliffe Park and Werner Park communities for DoD Employees, Military Retirees, and DoD Contractors.
The open house will take place Saturday, March 18th from 10:00am to 2:00pm at 311-A Neary Street and 2060-A Indiana Avenue.
«Read the rest of this article»

Fort Campbell, KY – WinnCompanies, the firm providing property management and maintenance services here at Campbell Crossing, is celebrating more than four decades in business by offering an amazing scholarship opportunity to residents!
The WinningEdge Scholarship, a key part of our WinnCares program, is now accepting applications for the 2017-2018 school year.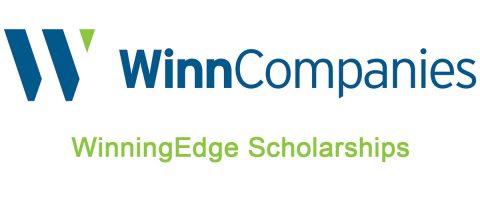 «Read the rest of this article»

Nashville, TN – Following several rounds of severe winter weather in many parts of the country, the American Red Cross urges eligible blood and platelet donors to help restock its shelves to overcome a shortage.
Since December 1st, about 300 blood drives across 27 states have been forced to cancel due to inclement winter weather, resulting in more than 10,500 blood and platelet donations going uncollected.
«Read the rest of this article»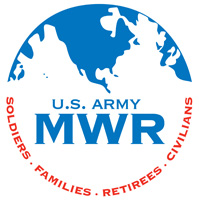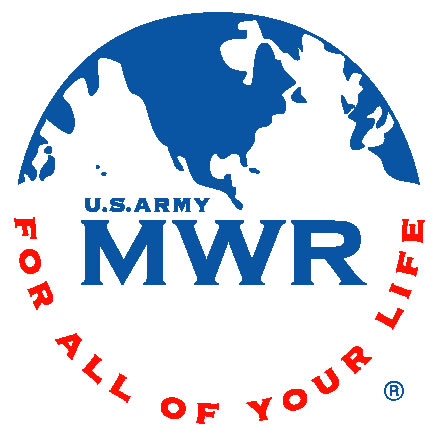 Fort Campbell, KY – On Friday, August 26th, Fort Campbell MWR will hold Right Arm Night at the Warrior Zone from 4:30pm until 7:00pm.
Let's bring back the tradition! Right Arm Night is a time for social interaction with the various levels of leadership on Fort Campbell. Get to know your team members across the installation.
Who should attend? Platoon Leaders and above with their counterpart NCOs.
Free tasting by Budweiser. Snacks provided courtesy of our sponsors.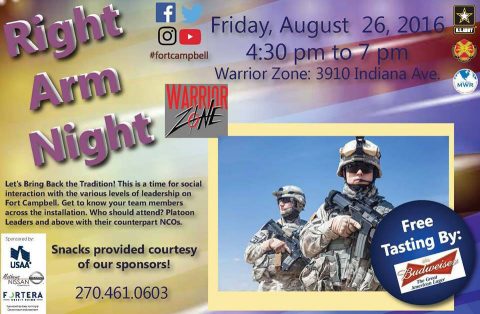 «Read the rest of this article»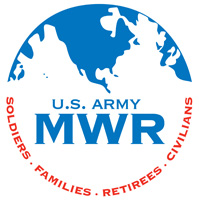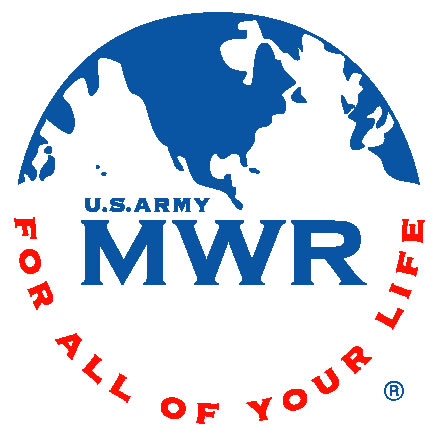 Fort Campbell, KY – On Tuesday, May 14th, join MWR in celebrating the 241st Army Birthday with cake and a $2.41 special personal pan pizza and soda combo (while supplies last). The event starts at 11:00am.
The Warrior Zone is a high energy entertainment and recreation facility with fully equipped video gaming stations, arcade games, pool tables, flat screen televisions, two complete theaters with 12 leather recliners with built in butt kickers, free wi-fi and no cover charge.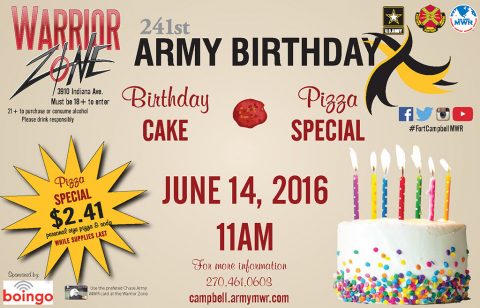 «Read the rest of this article»
Fort Campbell, KY – The Fort Campbell Exchange is looking for Friendly, energetic people that take pride in serving soldiers and their families. If this sounds like you, apply today at www.applymyexchange.com and then join them at the job fair on Tuesday.
They are currently hiring for food service workers and laborers.
The Fort Campbell Exchange conducts interviews on Tuesdays from 9:00am until 11:00am at the HR Office located at 2610 Indiana Avenue across from the Commissary.
For more information, visit www.applymyexchange.com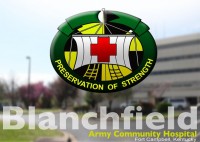 Fort Campbell, KY – As part of National Nutrition Month, Blanchfield Army Community Hospital (BACH) will host a myriad of nutrition education and information events in March aimed at promoting the importance of informed food choices and developing healthy eating and physical activity habits.
The hospital's Nutrition Care Division will kick off National Nutrition Month 7:00am to 10:30am Saturday with a display table at the Love Your Heart Run Health Fair.


«Read the rest of this article»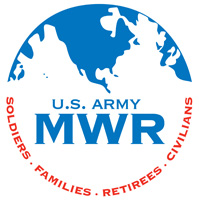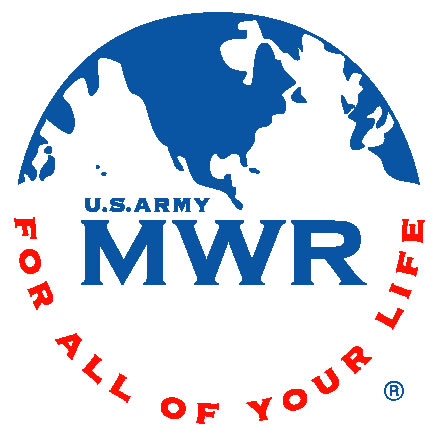 Fort Campbell, KY – On February 7th, bring your friends to The Zone for a full day of football on Super Bowl Sunday.
The fun starts at 11:00am and will be filled with prizes – to include the grand prize of a Bud Light Kegerator, food and beverage specials – a bucket of Bud Light Ponies (or a pitcher of soda) and an order of onion rings for $10.00, and a balloon drop with coupons for use at The Zone.
You will have a chance to win premium seating for you and a guest to watch the game in comfort.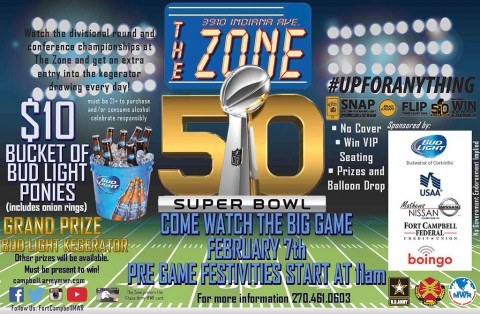 «Read the rest of this article»