Topic: International Space Station
Written by Kathryn Hambleton
NASA's Headquarters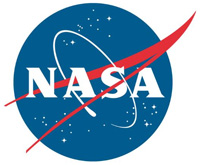 Washington, D.C. – The crew of the International Space Station soon will be equipped to perform dozens of new scientific investigations with cargo launched Monday aboard NASA's latest commercial resupply services mission from the agency's Wallops Flight Facility in Virginia.
Orbital ATK's Cygnus spacecraft lifted off at 7:45pm EDT from the Mid-Atlantic Regional Spaceport's Pad 0A on the company's upgraded Antares 230 rocket carrying more than 5,100 pounds of cargo. Cygnus is scheduled to arrive at the space station Sunday, October 23rd. Expedition 49 astronauts Takuya Onishi of the Japan Aerospace Exploration Agency and Kate Rubins of NASA will use the space station's robotic arm to grapple Cygnus, about 6:00am.
«Read the rest of this article»
NASA's Wallops Flight Facility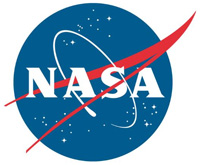 Chincoteague Island, VA – The NASA Wallops Flight Facility and Virginia's Mid-Atlantic Regional Spaceport are set to support the launch of Orbital ATK's Antares rocket at 7:03pm CDT, October 16th, 2016.
The NASA tracking station in Bermuda received minor damage from Hurricane Nicole when it passed over the island October 13th, 2016. Repairs to the station have been made and the team is currently readying to support the launch.
«Read the rest of this article»
NASA Headquarters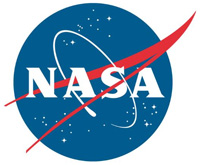 Washington, D.C. – A new program for research cooperation on the International Space Station will enable JAXA (Japan Aerospace Exploration Agency) and NASA to encourage researchers and entities from both countries to mutually utilize experiment hardware between the U.S. and Japanese Experiment Module (JEM, or Kibo, which means "Hope" in Japanese).
The Japan-U.S. Open Platform Partnership Program was announced by the governments of the U.S. and Japan in December 2015, and will run through at least 2024.
«Read the rest of this article»
Written by Alan Buis
NASA's Jet Propulsion Laboratory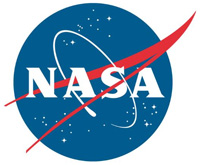 Pasadena, CA – Mission managers at NASA's Jet Propulsion Laboratory, Pasadena, California, and NASA's Marshall Space Flight Center, Huntsville, Alabama, are assessing two power system-related anomalies affecting the operation of NASA's ISS-RapidScat instrument aboard the International Space Station. RapidScat measures surface wind speeds and directions over the ocean.
RapidScat is currently deactivated and in a stable configuration. A RapidScat project anomaly response team has been formed, working in conjunction with the space station anomaly response team. RapidScat will remain deactivated as the investigation continues.
«Read the rest of this article»
Written by Elizabeth Landau
NASA's Jet Propulsion Laboratory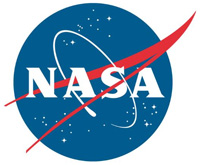 Pasadena, CA – After studying Ceres for more than eight months from its low-altitude science orbit, NASA's Dawn spacecraft will move higher up for different views of the dwarf planet.
Dawn has delivered a wealth of images and other data from its current perch at 240 miles (385 kilometers) above Ceres' surface, which is closer to the dwarf planet than the International Space Station is to Earth. Now, the mission team is pivoting to consider science questions that can be examined from higher up.
«Read the rest of this article»
Written by Francis Reddy
NASA's Goddard Space Flight Center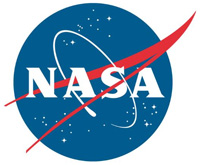 Greenbelt, MD – Dark matter, the mysterious substance that constitutes most of the material universe, remains as elusive as ever. Although experiments on the ground and in space have yet to find a trace of dark matter, the results are helping scientists rule out some of the many theoretical possibilities.
Three studies published earlier this year, using six or more years of data from NASA's Fermi Gamma-ray Space Telescope, have broadened the mission's dark matter hunt using some novel approaches.
«Read the rest of this article»
Written by Stephanie Martin
NASA's Kennedy Space Center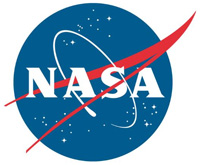 Florida – NASA took another important step Friday in returning U.S. astronaut launches from U.S. soil with the order of a second post-certification mission from commercial provider SpaceX in Hawthorne, California. Commercial crew flights from Florida's Space Coast to the International Space Station will restore America's human spaceflight launch capability and increase the time U.S. crews can dedicate to scientific research, which is helping prepare astronauts for deep space missions, including the Journey to Mars.
"The order of a second crew rotation mission from SpaceX, paired with the two ordered from Boeing will help ensure reliable access to the station on American spacecraft and rockets," said Kathy Lueders, manager of NASA's Commercial Crew Program. "These systems will ensure reliable U.S. crew rotation services to the station, and will serve as a lifeboat for the space station for up to seven months."
«Read the rest of this article»
NASA Headquarters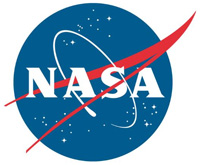 Washington, D.C. – July is always a good time to assess where U.S. human space exploration has been and where it's going. This year, July 20th marks the 40th anniversary of Viking, which in 1976 became the first spacecraft to land on Mars.
And just seven years — to the day — before Viking's amazing feat, humans first set foot on another world, when Neil Armstrong and Buzz Aldrin set the Apollo 11 lunar module Eagle down in the moon's Sea of Tranquility on July 20th, 1969.
«Read the rest of this article»
Written by Elizabeth Landau
NASA's Jet Propulsion Laboratory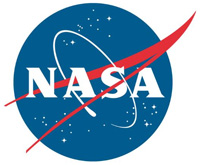 Pasadena, CA – On May 11th, a sealed capsule containing fungi and bacteria fell from the sky and splashed down in the Pacific Ocean. Microbiologist Kasthuri Venkateswaran could hardly wait to see what was inside it.
At NASA's Jet Propulsion Laboratory in Pasadena, California, Venkateswaran, who goes by Venkat, studies microbial life — the wild world of organisms too small for us to see with our eyes. Among his many research endeavors, Venkat has leading roles on two microbial experiments that recently returned from the International Space Station.
«Read the rest of this article»
NASA's Johnson Space Center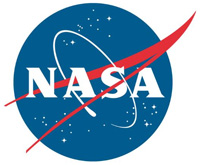 Houston, TX – On Monday, June 6th, astronaut Jeff Williams will enter the first human-rated expandable module deployed in space, a technology demonstration to investigate the potential challenges and benefits of expandable habitats for deep space exploration and commercial low-Earth orbit applications.
Williams and the NASA and Bigelow Aerospace teams working at Mission Control Center at NASA's Johnson Space Center in Houston expanded the Bigelow Expandable Activity Module (BEAM) by filling it with air during more than seven hours of operations Saturday, May 28th.
«Read the rest of this article»