Topic: Iowa
Motorists Recognize Dangers but Do Little to Alter Behaviors says AAA Foundation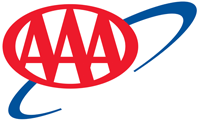 Tampa, FL - Too many Americans report that they regularly speed, run red lights, use distracting devices or drive drowsy, despite the fact that one in three have a loved one who has been seriously injured or killed in a crash, according to the AAA Foundation's latest Traffic Safety Culture Index.
The results further indicate that unsafe behaviors persist even though one in five drivers have themselves been involved in a serious crash, and one in ten has been seriously injured in a crash.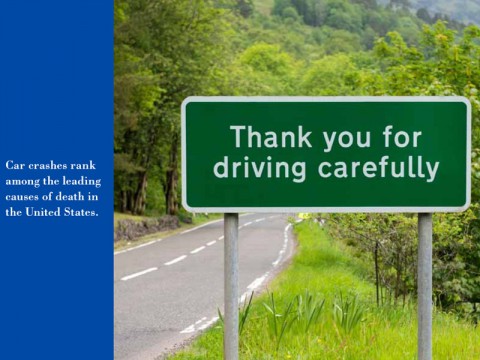 «Read the rest of this article»
52% are more likely to consider driving vs. flying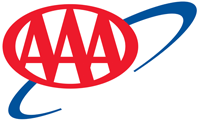 Tampa, FL – Gas prices are entering the volatile spring season, but motorists are still seeing the cheapest pump prices since May 2009. On average, Americans are saving $22.00 for a full tank of gas compared to when the national average price was at its highest last spring ($3.70). Click here to view current average gas prices in your area.
"Gas prices shot up last week, but are leveling off for now," said Mark Jenkins, spokesman, AAA – The Auto Club Group. "Gasoline typically rises 30 to 50 cents in the spring. Even if that does happen, AAA does not expect prices to reach $3.00 this year."
«Read the rest of this article»
Tow to Go service available now through February 1st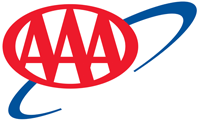 Tampa, FL - Whether you are attending or hosting a Super Bowl party, AAA wants everyone to celebrate safely. For those going out this weekend, that means having a Designated Driver.
You can also call a cab or stay where you are celebrating.
Whether you are a AAA member or not, you can call for a Tow to Go ride anytime Friday through Sunday night. AAA will then safely transport you and your vehicle home or somewhere safe within 10 miles.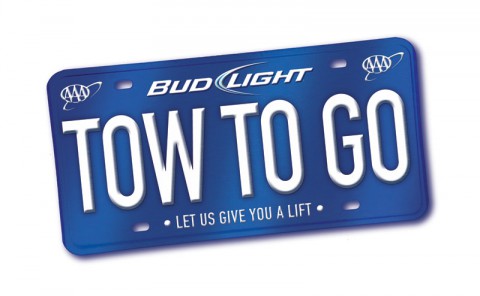 «Read the rest of this article»
2,417 hotels and restaurants across the continent top the list with the travel authority's highest ratings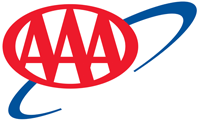 Tampa, FL – The Auto Club Group has announced the 17 hotels and four restaurants in Tennessee that earned the Four or Five Diamond Rating during the past 12 months.
Among these, two lodgings received these ratings for the first time, qualifying them as new additions to the annual lists. The AAA/CAA Four and Five Diamond Ratings are AAA's highest designations for hotels and restaurants.
Hotels rated Four or Five Diamond are stylish and refined with upscale physical attributes. Guests receive personalized attention from an experienced staff enhancing an extensive array of amenities in a luxurious setting. «Read the rest of this article»
3 out of 5 People Don't have Winter Driving Kits in their Vehicles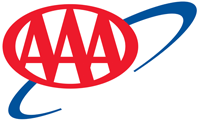 Tampa, FL – Extremely cold weather is moving across the southeastern United States and AAA warns motorists to be careful and make sure their vehicles are prepared for an emergency.
According to data from the Federal Highway Administration, each year, 24 percent of weather-related vehicle crashes occur on snowy, slushy or icy pavement and 15 percent happen during snowfall or sleet.
«Read the rest of this article»
Tow to Go service available December 24th – January 1st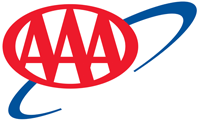 Tampa, FL - Tow to Go will have its busiest week of the year starting tomorrow. In 2013, AAA received two-thirds of its annual Tow to Go calls between Christmas Eve and New Year's Day. AAA and Bud Light urge motorists to plan ahead for the holiday weekend if they will be out drinking.
This means choosing a Designated Driver, staying where you are celebrating, using a cab or finding another form of sober transportation.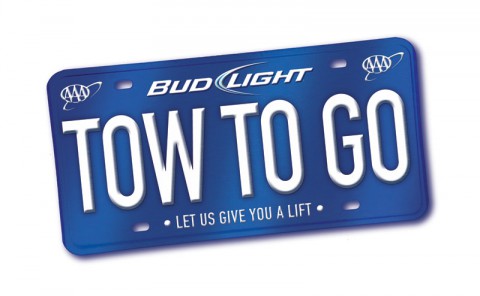 «Read the rest of this article»
Busy year-end holidays will be marked by most travelers on record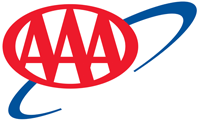 Tampa, FL – The year-end holiday season should see the highest travel volume on record (AAA travel data dates back to 2001).
AAA projects 98.6 million Americans will journey 50 miles or more from home during the year-end holiday season, an increase of four percent from the 94.8 million people who traveled last year.
The year-end holiday period is defined as Tuesday, December 23rd to Sunday, January 4th.
«Read the rest of this article»
Latest AAA Foundation Report on Aging Americans Finds Them Safety Conscious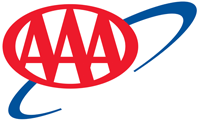 Tampa, FL – While senior drivers favor tougher driving laws, from bans on wireless devices to ignition interlocks for first-time DUI offenders, an overwhelming majority support greater scrutiny in the license-renewal process for themselves and their peers, according to the AAA Foundation for Traffic Safety's latest report on aging Americans.
More than seven out of 10 drivers age 65 and older favor policies that require drivers age 75 and older to renew their license in person, and also support requirements that seniors pass a medical screening to remain licensed. «Read the rest of this article»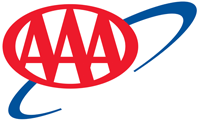 Tampa, FL – Retailers are preparing for a busy holiday shopping season as ninety-one percent of consumers plan on purchasing gifts this year, according to a recent AAA Consumer Pulse™ Holiday Shopping survey.
Nearly one in three shoppers (28%) will wait until the final two weeks of November to purchase their gifts. Twenty-four percent of people began their holiday shopping before November, taking advantage of early retail discounts, while the remaining consumers (29%) will wait until December to purchase gifts. «Read the rest of this article»
Tow to Go service available November 26th – 29th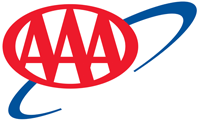 Tampa, FL – One in five consumers (20%) said they have never used a designated driver while away from home and drinking, according to a recent AAA Consumer Pulse™ Survey.
AAA and Bud Light urge motorists to plan ahead for the holiday weekend if they will be out drinking. This means choosing a designated driver, staying where you are celebrating, using a cab or finding another form of sober transportation. «Read the rest of this article»