Topic: Iowa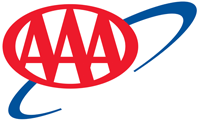 Tampa, FL – The Auto Club Group joins organizations nationwide to encourage parents and caregivers to make sure their children are riding in a safe seat.
"Three out of four car seats today are installed incorrectly," said Michele Harris, director of traffic safety culture, AAA – The Auto Club Group. "Too often, we see kids who are in a car seat that's installed incorrectly or not using an age-appropriate booster seat. It's a timely reminder to be sure children are safe and secure in the right seat for them."
«Read the rest of this article»
September is Life Insurance Awareness Month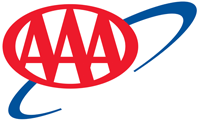 Tampa, FL – September is life insurance awareness month, but not everyone understands the importance of having this vital coverage. According to a recent AAA Consumer Pulse™ survey, one-third of residents (36%) don't have a life insurance policy.
Of the 36 percent of those who do not have life insurance, one-quarter (27%) do not see the need for a policy. Click here to view the entire survey by state. «Read the rest of this article»
APSU Sports Information Office

Burlington, IA – Junior Austin Kramer sits in a fourth-place tie after Day 1 of the Golfweek Conference Challenge while he and his Austin Peay State University teammates sit in ninth place overall after Sunday's opening round, being played at Spirit Hollow Golf Course.
The Knoxville Tennessee junior, Kramer had five birdies and three bogeys on the par-72, 7,222-yard layout as the Govs shot an 11-over 299.
«Read the rest of this article»
APSU Sports Information Office

Burlington, IA – In his first tournament as Austin Peay State University interim men's golf coach, Dustin Korte will take an extremely young group of Govs to Golfweek's Conference Challenge, Sunday-Tuesday, at Spirit Hollow Golf Course.
«Read the rest of this article»
AAA Foundation research reveals opportunities to produce smarter, safer drivers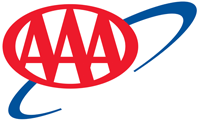 Tampa, FL – Although vehicle crashes remain the leading cause of death for teens, fewer new drivers are participating in what used to be considered a rite of passage – driver education.
State funding and requirements for these programs have declined over recent decades, leaving uneducated teen drivers vulnerable on America's roads.
New research from the AAA Foundation for Traffic Safety reveals that teens that skip this important step are involved in more crashes and receive more traffic convictions compared to their peers that participated in driver education. «Read the rest of this article»
4 out of 5 drivers report better gas mileage than EPA estimates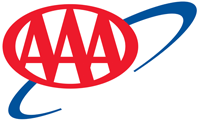 Tampa, FL – Motorists looking to save a few dollars on gas mileage can do so by making a few adjustments to their driving habits.
In a study conducted by AAA, 81 percent of drivers reported higher gas mileage than EPA estimates, while only 16 percent reported lower fuel economy than EPA ratings.
«Read the rest of this article»

Nashville, TN – A quarantine for Emerald Ash Borer, an invasive insect that destroys ash trees has been expanded to include more Tennessee counties. Bradley County, McMinn County, Meigs County and Polk County have been added to the list of areas restricted for the movement of ash trees and ash tree products.
EAB was recently found in McMinn and Polk counties and it is believed that EAB is also likely to be present in Bradley and Meigs counties. This brings the total number of Tennessee counties under a state and federal EAB quarantine to 38.
«Read the rest of this article»

Clarksville, TN – With Austin Peay football players reporting this weekend, the 2014-15 athletic school year has officially begun, and with it there will be several new and old faces on the sidelines, courts and dugouts as they go there their seasons, as well as several coaching slots still to be filled.
One of the open spots just came open this past week, with men's golf coach Kirk Kayden announcing that he would be leaving after almost 10 years at the helm to take the same position at Mercer University in Macon, GA.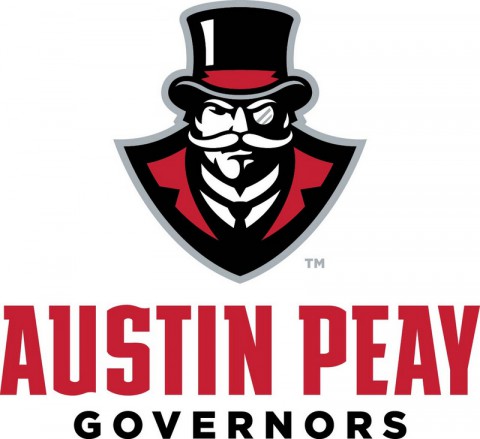 «Read the rest of this article»
Nashville, TN - Starting pitcher Mike Fiers was added to the Pacific Coast League All-Star team by the league office and will represent the Nashville Sounds in the Triple-A All-Star Game on Wednesday, July 16th at Durham Bulls Athletic Park in Durham, North Carolina.
Fiers holds a 2.63 ERA for 4th best in the PCL and has tossed quality starts in nine of his 13 outings with Nashville. The 29-year-old is holding PCL opponents to a .215 average, which ranks 5th among league hurlers.
«Read the rest of this article»
Optimistic Americans are dusting off credit cards, helping to boost overall holiday travel volume 1.9% over last year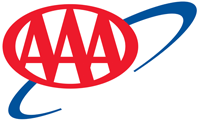 Tampa, FL - AAA Travel projects 41 million Americans will journey 50 miles or more from home during the Independence Day holiday weekend, a 1.9 percent increase from the 40.3 million people who traveled last year and a nearly 14 percent increase compared to the Memorial Day holiday weekend.
The majority of travelers will be celebrating their freedom with a road trip, with more than eight in 10 (34.8 million) choosing to travel by automobile, the highest level since 2007. «Read the rest of this article»