Topic: iPhone
7.1 Million Had a Smart Phone that was Destroyed, Lost, or Stolen and Unrecovered; CR's Mobile Security Investigation Sheds Light on Wireless Threats and Ways to Stay Protected 

Yonkers, NY – A smart phone can contain a lot of information that its owner would rather keep private.
But 39 percent of the more than 100 million American adult smart phone owners fail to take even minimal security measures, such as using a screen-lock, backing up data, or installing an app to locate a missing phone or remotely wipe its data, according to Consumer Reports' Annual State of the Net survey.
At least 7.1 million smart phones were irreparably damaged, lost, or stolen and not recovered last year, Consumer Reports projects. Yet 69 percent of smart phone users hadn't backed up their data, including photos and contacts. Just 22 percent had installed software that could locate their lost phone. «Read the rest of this article»
Free App for iPhone and Android Provides Customized Traffic Information

Nashville, TN – The Tennessee Department of Transportation (TDOT) today launched a new tool for motorists. The new TDOT SmartWay Mobile App will help drivers navigate Tennessee highways, providing up-to-the-minute customized traffic information.
The TDOT SmartWay App is free and available for download in the Apple App Store and Play Store for Android. «Read the rest of this article»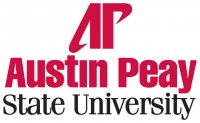 Clarksville, TN – Late last year, a group of Austin Peay State University geosciences students hiked through the woods in rural North Carolina, conducting field research.
They were looking for unusual rock outcroppings, and after each discovery, the students painstakingly scribbled down the longitudinal and latitudinal coordinates of the rocks into their notebooks.
That is, except for APSU student Maurice Testa. He simply pulled out his smart phone and quickly went to work.
«Read the rest of this article»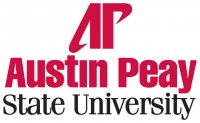 Clarksville, TN – Earlier this year, officials with Clarksville Academy brainstormed ways to improve communication with parents, current students and prospective students. They decided to create iCougar, an app for the Apple iPad and iPhone.
The idea was to make it a centralized digital location for information on the school, but then came the next question – how do you create an app?
«Read the rest of this article»
Free Weight-Loss Apps and Websites for Workout Buys

Yonkers, NY – Losing weight is can be challenge─but there are tools that can make it easier.  The October 2012 issue of ShopSmart, from Consumer Reports, highlights free apps that can help those on a weight-loss journey and best sites for deals on workout clothes and gear that can get in you the mood to move. «Read the rest of this article»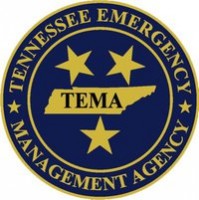 Nashville, TN – Tennesseans can download Ready TN, the Tennessee Emergency Management Agency's (TEMA) popular smartphone preparedness application, to iPhone and iPad devices and access the application's information and resources on hazards and how to be ready for emergencies.
"It is incredibly important Tennesseans take time to prepare for emergencies, and this new app from TEMA is designed to be responsive to our customers, the taxpayers," Tennessee Governor Bill Haslam said. "Citizens are relying increasingly on their mobile devices for relevant and timely information, and the ReadyTN app delivers critical tips and resources to Tennesseans so they can be prepared the next time a disaster strikes." «Read the rest of this article»
Clarksville, TN – Clarksville Mayor Kim McMillan is introducing a new website design for the City. The new design is available today, August 1st, 2012 and offers significant changes to the City's website look and increased usability.
"We've been working on the redesign for about 6 months and I'm very excited about the changes. It looks entirely different and we've added some tools to make it easier to locate information quickly. My goal since taking office has been to increase transparency in government and to provide information that citizens want and need to be a part of their government. The website redesign is the next step in this effort," said Mayor McMillan.
«Read the rest of this article»
How to spend less and get more-plus new in-store programs that can help you save

Yonkers, NY – Grocery stores are offering a slew of time and money-saving incentives including free shipping offers for online orders and an ever-expanding catalog of mobile apps and deals.
The September 2012 issue of ShopSmart magazine, from the publisher of Consumer Reports, features a simple guide to the new world of grocery shopping including tips for stretching your grocery dollars to the max. «Read the rest of this article»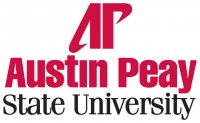 Clarksville, TN – The painter Marvin Posey was one of the most promising young artists to emerge from Tennessee in years, with his work appearing in major galleries nationwide and in the private collections of individuals such as former President Bill Clinton and former Vice President Al Gore.
But in 2003, at the age of 38, Posey died of a massive heart attack.
«Read the rest of this article»