Topic: Iraq
Written by Eagle 6
101st Airborne Division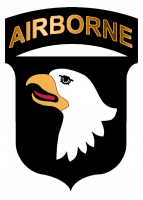 Bagram Airfield, Afghanistan – On Memorial Day, tradition dictates that the Stars and Stripes are raised briskly against the wind to the top of the staff and then solemnly lowered to the position of half-staff, where it remains only until noon.
It is then raised to full-staff for the remainder of the day.
«Read the rest of this article»
Two important announcements affecting Clarksville-Montgomery County
VA to Expedite Claims Decisions for Veterans Who Have Waited a Year or More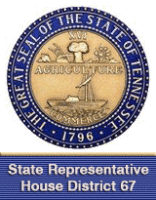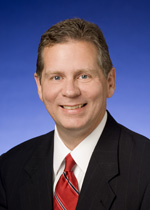 Nashville , TN – Tennessee General Assembly adjourned Friday.
"The House of Representatives and the State Senate adjourned on Friday, April 19th," said Tennessee State Representative Joe Pitts (D-Clarksville).  "Over the next several days, we will send an analysis of the bills, budget items and other items of interest from the first session of the 108th General Assembly." «Read the rest of this article»
Free local benefit festival featuring live music, food and raffles.

Woodlawn, TN – Several hard-rock bands from the Nashville and Clarksville areas will perform at the fifth-annual Mikefest on Saturday, May 4th, to raise money for Sgt. Keith Hale and his family.
The outdoor event, at 3825 Old Dover Road North in Woodlawn, just south of Fort Campbell, will feature several hard-rock bands from the Nashville/Clarksville areas. «Read the rest of this article»
Written by U.S. Army Spc. Brian Smith-Dutton
3rd Brigade Combat Team, 101st Airborne Division PAO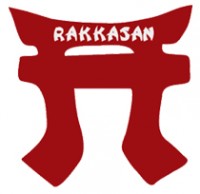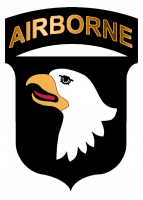 Khowst Province, Afghanistan – Most families have running traditions that strengthen their bonds.
For the last three generations, the Fay household shares something very unique.
U.S. Army Spc. Robert Fay Jr., an infantryman assigned to Company D, 3rd Battalion, 187th Infantry Regiment, 3rd Brigade Combat Team "Rakkasans," 101st Airborne Division (Air Assault), is the third Soldier to be part of the Rakkasans in his family; following in his father's and grandfather's footsteps.
«Read the rest of this article»

Knoxville, TN – The University of Tennessee plans to honor legendary men's basketball player Dale Ellis by retiring his No. 14 jersey during a home game next season, the Tennessee athletics department announced Thursday.
Ellis – a two-time first-team All-American – will become the fourth player to be permanently honored in the Thompson-Boling Arena rafters. He joins Bernard King (No. 53), Ernie Grunfeld (No. 22) and Allan Houston (No. 20).
«Read the rest of this article»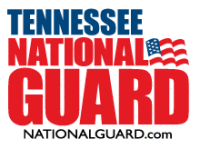 Smyrna, TN – A Hiring Fair will be held on February 14th, at Building 500, on the Smyrna Volunteer Training Site from 1:00pm-4:00pm and is open to all National Guard members, reservists, spouses, and veterans, announced Maj. Gen. Terry "Max" Haston, Tennessee's Adjutant General.
"We're all taught to look out for our buddies and hiring fairs are one way of doing that," Haston said. "Some service members have returned from Iraq or Afghanistan to find the place where they worked no longer in business, and now they're out looking. We're trying to help them every way we can." «Read the rest of this article»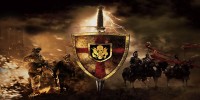 Clarksville, TN – Jeffrey Alexander defines collective trauma as what occurs when members of a group have been subjected to a horrendous experience that forever marks and changes their identity (Streesland, 2005). The events of September 11th, 2001 have forever altered the American identity. Most young adults today (ages 18-25) have never experienced a commercial flight that did not involve intense security screening. Today, an 11-year old child growing up in the United States has no idea what it is like to live in a country that is not at war.
«Read the rest of this article»
Written by U.S. Army Sgt. Duncan Brennan
101st Combat Aviation Brigade Public Affairs
Forward Operating Base Fenty, Afghanistan – The 2nd Squadron, 17th Cavalry Regiment, has a long and proud history that spans nearly a century. Its long history includes campaigns in World War II, Vietnam and Iraq.
The Soldiers of 2-17 CAV are currently on their next rendezvous with destiny at Forward Operating Base Fenty, Afghanistan.
«Read the rest of this article»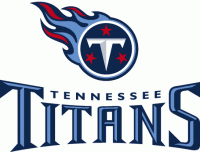 Nashville, TN - The Tennessee Titans welcome Sony Nashville recording artist Angie Johnson to sing the National Anthem prior to Sunday's Titans-Jaguars game at LP Field.
A dedicated member of the United States Air Force, the Missouri-born artist began her military career as an intelligence analyst and later transitioned to the prestigious Tops In Blue.
«Read the rest of this article»
By Donna Miles, American Forces Press Service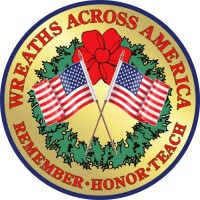 Arlington National Cemetery, VA – As thousands of volunteers fanned out here this weekend, placing holiday wreaths at the white headstones as part of the "Wreaths Across America" tribute, Sheila Patton kept vigil at one particular grave site.
Patton and her daughter stationed themselves at the grave of their son and brother, Army Staff Sgt. James R. Patton. Twenty-three-year-old "Jimmy" was serving his seventh overseas deployment since 9/11 with the 3rd Battalion, 75th Ranger Regiment, when he was killed in a helicopter crash in Tikrit, Iraq, on April 18th, 2010.
Patton said she travels here from Fort Campbell, KY, as often as possible. Patton felt a special calling, she said, to participate in the largest single venue of the nationwide "Wreaths Across America" tribute.
"This was something very important to me," she said. "I really wanted to be here, to be a part of all this, and to be able to honor Jimmy and all the others who are buried here." «Read the rest of this article»