Topic: Iraq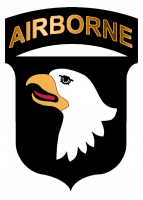 Fort Campbell, KY – Soldiers from the 101st Airborne Division (Air Assault) and Fort Campbell officially welcomed the new deputy commanding general for support at an Honor Eagle ceremony held August 8th, 2014 in front of the division headquarters building.
Colonel Frank W. Tate and his wife, Beverly, were received by Maj. Gen. Gary J. Volesky, the commanding general of the 101st, who was happy to have them join the Screaming Eagle team, he said during the ceremony.
«Read the rest of this article»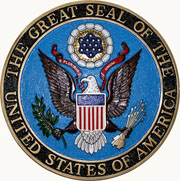 Washington, D.C. – At approximately 6:45am EDT, the U.S. military conducted a targeted airstrike against Islamic State of Iraq and the Levant (ISIL) terrorists.
Two F/A-18 aircraft dropped 500-pound laser-guided bombs on a mobile artillery piece near Erbil. ISIL was using this artillery to shell Kurdish forces defending Erbil where U.S. personnel are located. «Read the rest of this article»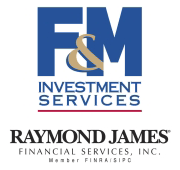 Clarksville, TN – As was widely anticipated, the Federal Open Market Committee tapered another $10 billion from the monthly pace of asset purchases (now at $25 billion, with the program on track to be completed at the end of October).
The Fed provided no additional guidance on short-term interest rates, but repeated that the federal funds rate target would likely remain exceptionally low for "a considerable period" after the asset purchase program ends and that economic conditions will likely warrant a below-normal federal funds rate even as the Fed nears its employment and inflation goals.
«Read the rest of this article»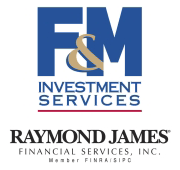 Clarksville, TN – The economic data were mixed. New home sales were much weaker than expected in June, with a sharp downward revision to May (March and April figures were also revised lower) – however, these figures are reported with an enormous level of uncertainty.
Existing home sales improved, with a further increase in the number of homes for sale. Durable goods orders rose moderately, but details showed a lackluster trend in shipments of nondefense capital goods. The Consumer Price Index rose 0.3% (+2.1% y/y), inflated partly by the seasonal adjustment for gasoline (which rose 0.3% before adjustment and +3.3% after adjustment). Ex-food & energy, the CPI edged up 0.1% (+2.0% y/y).
«Read the rest of this article»
Necessary for All, Especially for Travelers

Nashville, TN – The Tennessee Department of Health, in alignment with the U.S. Centers for Disease Control and Prevention, is issuing polio vaccination guidance for individuals planning travel to and from 10 countries where wild poliovirus, or WPV, is currently known to be a threat.
Those countries include: Afghanistan, Nigeria, Pakistan, Cameroon, Ethiopia, Equatorial Guinea, Iraq, Israel, Somalia and Syria. «Read the rest of this article»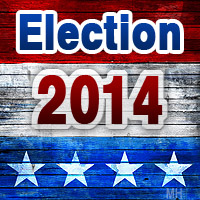 Clarksville, TN – Credo Amouzouvik, U.S. Congressional democratic candidate for Tennessee District 7 has been visiting the counties in the district and is set to speak at the Clarksville Association of Realtors' 2014 Political Candidate Forum today in Clarksville Tennessee.
Credo believes that consistent contact with constituents and an open flow of communication be-tween government leaders and their constituents is essential to a successful term in office. "Visiting the counties puts me in touch with the people so that they can share how they feel about current policies and politics affecting them," says Amouzouvik (Credo). "When it comes to healthcare, education, jobs and the economy; I want them to share that with me."
«Read the rest of this article»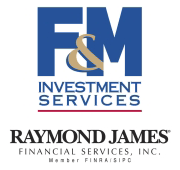 Clarksville, TN – The retail sales and industrial production reports had similar stories – gains in June were disappointing relative to expectations, but figures for April and May were revised higher. These data (which are subject to revision) are consistent with a sharp rebound in economic activity in 2Q14 (following weather–related weakness in 1Q14), but also suggest some loss of momentum heading towards 3Q14.
The Producer Price Index and import price reports showed no appreciable pipeline pressures for inflation.
«Read the rest of this article»
Written by Sgt. Justin A. Moeller
5th Special Forces Group (Airborne) Public Affairs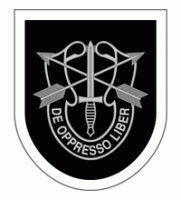 Fort Campbell, KY – Soldiers with the 3rd Battalion, 5th Special Forces Group (Airborne), welcomed their new commander July 1st, 2014.
During a ceremony held at Gabriel Field, Lt. Col. Lewis J. Powers relinquished command of the 3rd Bn., 5th SFG (A), to Lt. Col. Brent W. Lindeman.
"Under the command of Lt. Col. Powers, 3rd Battalion has successfully executed hundreds of missions of critical importance across the entire Middle East," said Col. John W. Brennan, commander of the 5th SFG (A). "From combat operations in remote locations of Afghanistan, to critical advise and assist missions in Iraq, and other locations throughout the Central Command's area of responsibility—3rd Battalion has always risen to the challenges before them and emerged victorious."
«Read the rest of this article»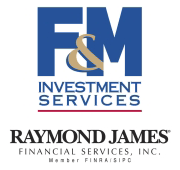 Clarksville, TN – Next week, the economic calendar picks back up. Retail sales are likely to be the highlight, boosted by stronger vehicle sales in June. Ex-autos, sales results for April and May were disappointing – so we'll be on the lookout for a rebound (or possibly some revision to the previous figures).
Industrial production data and residential construction figures have some potential to move the markets – they should point to stronger growth in 2Q14.
«Read the rest of this article»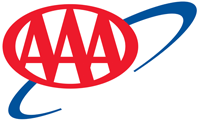 Tampa, FL – The price of oil dropped for the third consecutive week, pushing retail prices to their lowest level in months. Sunday, the national average price for a gallon of regular unleaded gasoline fell for the 16th consecutive day. Since last week, the average price fell 4 cents to $3.62, the cheapest price since April.
Oil settled at its lowest price in two months on the NYMEX as U.S. stockpiles increased last week and supply risks eased in Iraq and Libya. The price for a barrel of oil settled at $100.83 Friday, a $3.23 decline from a week ago. «Read the rest of this article»