Topic: IRS Form 1040
Washington, D.C. – Most people claim the standard deduction when they file their federal tax return. But did you know that you may lower your taxes if you itemize your deductions? Find out if you can save by doing your taxes using both methods.
Usually, the bigger the deduction, the lower the tax you have to pay. You should file your tax return using the method that allows you to pay the least amount of tax.
«Read the rest of this article»
Washington, D.C. – In 2012, more than 80 percent of all taxpayers opted for the safest, fastest and easiest way to submit their individual tax returns — IRS e-file.
E-file is now the norm. Since e-filing began, taxpayers have e-filed more than 1 billion individual income tax returns safely and securely. And now, with Free File, everyone can file Form 1040 series tax returns for free. «Read the rest of this article»
Washington, D.C. – The Earned Income Tax Credit has made the lives of working people a little easier since 1975. EITC can be a boost for workers who earned $50,270 or less in 2012.
Yet the IRS estimates that one out of five eligible taxpayers fails to claim their EITC each year. The IRS wants everyone who is eligible for the credit to get the credit that they've earned.
«Read the rest of this article»
Washington, D.C. – Following the January tax law changes made by Congress under the American Taxpayer Relief Act (ATRA), the Internal Revenue Service announced today it plans to open the 2013 filing season and begin processing individual income tax returns on January 30th.
The IRS will begin accepting tax returns on that date after updating forms and completing programming and testing of its processing systems. This will reflect the bulk of the late tax law changes enacted January 2nd. The announcement means that the vast majority of tax filers — more than 120 million households — should be able to start filing tax returns starting January 30th. «Read the rest of this article»
Washington, D.C. – Whether you roll the dice, bet on the ponies, play cards or enjoy slot machines, you should know that as a casual gambler, your gambling winnings are fully taxable and must be reported on your income tax return.
You can also deduct your gambling losses…but only up to the extent of your winnings. «Read the rest of this article»
Washington, D.C. – The Internal Revenue Service today reminded taxpayers that 2011 federal income tax returns, extension requests and tax payments are due by April 17th, 2012. For people unable to pay their taxes in full by that date, payment agreements and other relief are usually available and can even be requested online.
Taxpayers will avoid late filing penalties if they file either their income tax return or a request for a tax-filing extension by midnight on Tuesday. The late-filing penalty, normally five percent per month based on the unpaid balance, applies to returns filed after the deadline. Taxpayers should file, even if they can't pay the full amount due.
«Read the rest of this article»
What You Need to Know if You Still Haven't Filed Your Tax Return
Washington, D.C. – Thanks to a holiday in the District of Columbia, all taxpayers have until April 17th to get Form 1040 into the IRS. Even with some extra time, the tax deadline is fast approaching.
For people who find taxes a little too taxing, the Internal Revenue Service (IRS) has a program that can help. It's called Free File. You can use free software to do your taxes and e-file for free. Get started at www.IRS.gov/freefile. «Read the rest of this article»
Washington, D.C. – There are many benefits that come from being your own boss. If you work for yourself, as an independent contractor, or you carry on a trade or business as a sole proprietor, you are generally considered to be self-employed.
The IRS would like you to know about six self-employment and self- employment tax tips. «Read the rest of this article»
Washington, D.C. – IRS e-file: It's safe. It's easy. It's time. Most taxpayers—nearly 80 percent– file electronically. If you haven't tried it, now is the time! The IRS has processed more than 1 billion individual tax returns safely and securely since the nationwide debut of electronic filing in 1990.
In fact, last year, 112 million people – 78 percent of all individual taxpayers – used IRS e-file to electronically transmit their tax returns to the IRS. The number of people who use a paper tax return or who mail a tax return dwindles each year – and for good reason. «Read the rest of this article»
Washington, D.C. – You are required to file a federal income tax return if your income is above a certain level, which varies depending on your filing status, age and the type of income you receive.
However, the Internal Revenue Service reminds taxpayers that some people should file even if they aren't required to because they may get a refund if they had taxes withheld or they may qualify for refundable credits.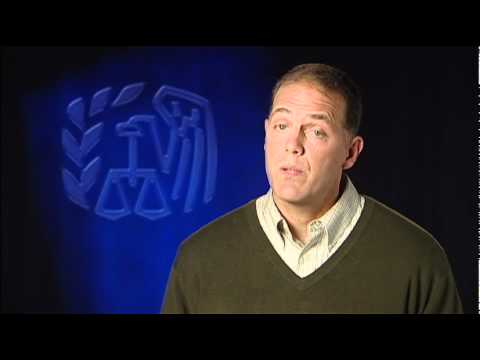 «Read the rest of this article»