Topic: ISS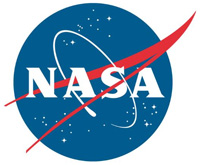 Mountain View, CA – Bees are known to be both busy and hard-working, and NASA's new free-flying space robots, called Astrobee, will soon have the same reputation. Unlike bees that live on Earth, the robots will do their work flying alongside astronauts inside the International Space Station and will play a critical role in supporting innovative and sustainable exploration of the Moon, Mars and beyond.
Astrobee is a free-flying robot system that will provide a research platform for the orbiting laboratory. The system includes three robots—named Honey, Queen and Bumble— as well as a docking station for recharging.
«Read the rest of this article»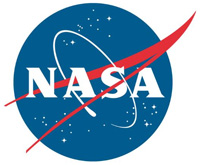 Pasadena, CA – NASA says that when the Orbiting Carbon Observatory 3, OCO-3, heads to the International Space Station, it will bring a new view – literally – to studies of Earth's carbon cycle.
OCO-3 will observe near-global measurements of carbon dioxide on land and sea, from just after sunrise to just before sunset from its perch on the space station. That makes it far more versatile and powerful than its predecessor, OCO-2.
"OCO-2 revisits areas on Earth at roughly the same time of day due to its sun-synchronous orbit," said Matt Bennett, OCO-3's project systems engineer at NASA's Jet Propulsion Laboratory in Pasadena, California. "OCO-3 will expand the time period of that coverage and observe the presence of carbon dioxide at varying times of day."
«Read the rest of this article»
NASA Headquarters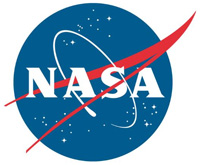 Washington, D.C. – NASA says that after its capture on April 19th, 2019 at 4:28am CDT, the Northrop Grumman Cygnus spacecraft was bolted into place on the International Space Station's Earth-facing port of the Unity module at 6:31am At the time of installation, Cygnus was flying 255 miles above the Indian Ocean just south of Singapore.
Cygnus will remain at the space station until July 23rd, when the spacecraft will depart the station, deploy NanoRacks customer CubeSats, then have an extended mission of nine months before it will dispose of several tons of trash during a fiery reentry into Earth's atmosphere.
«Read the rest of this article»
NASA Headquarters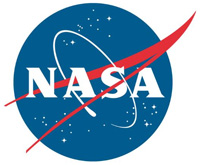 Washington, D.C. – A black hole and its shadow have been captured in an image for the first time, a historic feat by an international network of radio telescopes called the Event Horizon Telescope (EHT). EHT is an international collaboration whose support in the U.S. includes the National Science Foundation.
A black hole is an extremely dense object from which no light can escape. Anything that comes within a black hole's "event horizon," its point of no return, will be consumed, never to re-emerge, because of the black hole's unimaginably strong gravity.
«Read the rest of this article»
NASA Headquarters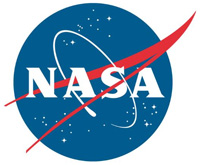 Washington, D.C. – NASA and Boeing have agreed to extend the duration of the company's first crewed flight test to the International Space Station after completing an in-depth technical assessment of the CST-100 Starliner systems. NASA found the long-duration flight to be technically feasible and in the best interest of the agency's needs to ensure continued access and better utilization of the orbiting laboratory.
The extended duration test flight offers NASA the opportunity to complete additional microgravity research, maintenance, and other activities while the company's Starliner is docked to station. The mission duration will be determined at a later date.
«Read the rest of this article»
Written by Lori Keesey
NASA's Goddard Space Flight Center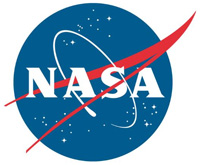 Greenbelt, MD – NASA scientists, engineers, and technologists are preparing for a new era of human exploration at the Moon, which includes a new launch system, capsule, and lunar-orbiting outpost that will serve as the jumping-off point for human spaceflight deeper into the Solar System.
NASA's Goddard Space Flight Center in Greenbelt, Maryland, is playing a vital role in these initiatives, particularly in the areas of communications and instrument development as evidenced by the recent award of five proposals under NASA's Development and Advancement of Lunar Instrumentation (DALI) to advance spacecraft-based instrument for use in lunar-landing missions.
The technologies needed for sustainable exploration at the Moon will have to be powerful, multipurpose, and fast, said Jake Bleacher, Chief Scientist for the Human Exploration and Operations Mission Directorate.
«Read the rest of this article»
NASA Headquarters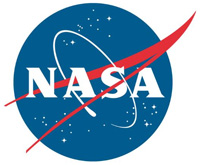 Washington, D.C. – NASA passed a major milestone Friday in its goal to restore America's human spaceflight capability when SpaceX's Crew Dragon returned to Earth after a five-day mission docked to the International Space Station.
About 6 hours after departing the space station, Crew Dragon splashed down at 7:45am CST approximately 230 miles off the coast of Cape Canaveral, Florida. SpaceX retrieved the spacecraft from the Atlantic Ocean and is transporting it back to port on the company's recovery ship.
«Read the rest of this article»
NASA Headquarters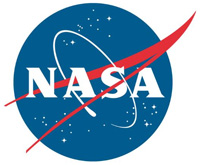 Washington, D.C. – The SpaceX Crew Dragon's hatch is closed and the stage is set for the Commercial Crew Program's first undocking and return to Earth Friday. As NASA and SpaceX get ready for Friday's splashdown, the Expedition 58 crew continued exploring a variety of space physics phenomena aboard the International Space Station.
The uncrewed SpaceX DM-1 mission has one final milestone and that is the safe return to Earth with a splashdown in the Atlantic Ocean around 7:45am CST Friday. The Crew Dragon will undock Friday at 1:31am from the Harmony module's international docking adapter. NASA TV will broadcast the departure and return activities live.
«Read the rest of this article»
NASA Headquarters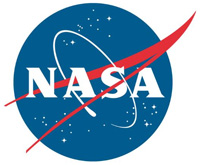 Washington, D.C. – NASA says Expedition 58 capped off its busy weekend with additional outfitting for the SpaceX Crew Dragon, which had only completed its hard dock to the International Space Station Sunday morning as part of the Demo-1 uncrewed flight test.
After opening the hatch between the two spacecraft, the crewmates configured Crew Dragon for its stay while barnacled to the orbiting laboratory. This work included installation of the intramodule ventilation system, which helps cycle air from Crew Dragon to station.
«Read the rest of this article»
NASA Headquarters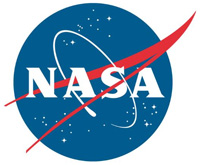 Washington, D.C. – NASA is going back to the Moon to stay. It's part of a bold directive from the President for the U.S. to lead a worldwide endeavor to open a new era of space exploration in a measured, sustainable way. This work is going to take collaboration with international partners, industry, and other stakeholders, and I'm delighted by Canada's commitment today to join us in our work to go forward to the Moon and Mars.
We are excited that Canada will be a vital ally in this lunar journey as they become the first international partner for the Gateway lunar outpost with their 24 year commitment to deep space exploration and collaboration.
«Read the rest of this article»