Topic: Jackson TN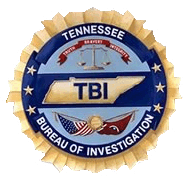 Jackson, TN – Less than a month after a new law went into effect to help identify, investigate, and prosecute human trafficking in Tennessee, Special Agents with the Tennessee Bureau of Investigation joined with partner agencies in West Tennessee to identify and arrest individuals who prey on children.
TBI Agents, including those assigned to TBI's Internet Crimes Against Children Task Force, worked alongside investigators from the Jackson Police Department and the Madison County Sheriff's Office on a multi-day sting operation in Jackson, TN. «Read the rest of this article»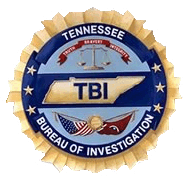 Jackson, TN – A joint investigation by Special Agents with the Tennessee Bureau of Investigation and investigators with the State Comptroller's Office has resulted in a former Benton County animal control officer being indicted on charges of theft and misconduct.
At the request of 24th District Attorney General Matt Stowe, TBI Special Agents, working alongside investigators with the State Comptroller's Office, began investigating Holland Marie Craig on January 26th.
«Read the rest of this article»
APSU Sports Information

Jackson, TN – Sophomore Alex Robles, of the Austin Peay State University baseball team, was twice named first-team All-Ohio Valley Conference in a vote of the league's head coaches and sports information directors.
The honors were presented at the annual OVC baseball awards banquet, Tuesday night, before the start of the 2015 OVC Baseball Championship at The Ball Park at Jackson.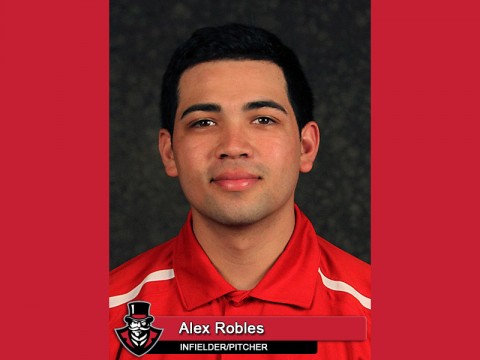 «Read the rest of this article»
Austin Peay vs. Evansville
Thursday-Friday, May 14th-15th, 2015 | Braun Stadium | Evansville, IN
Saturday, May 16th, 2015 | Raymond C. Hand Park | Clarksville, TN

Clarksville, TN – An anxious Austin Peay baseball team will face Evansville in a three-game nonconference series to conclude the regular season slate.
The Govs will travel to Evansville for 6:00pm contests both Thursday and Friday. The Purple Aces then travel to Clarksville for a 4:00pm, Saturday regular-season finale.
«Read the rest of this article»
Hears Restructured Remediation Success Story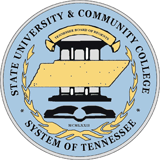 Cookeville, TN – Tennessee Board of Regents colleges are improving success rates for students who come to campus requiring remedial support.
Members of the Tennessee Board of Regents received the news during a report on academic initiatives at the Board's quarterly meeting on the campus of Tennessee Tech University today.
A pilot program involving almost 1,000 students that began at nine community colleges last year helped the colleges improve students' successful pass rate of the required freshman math course from about 10 percent to 62 percent overall, and in freshman writing from 30 percent to 74 percent. «Read the rest of this article»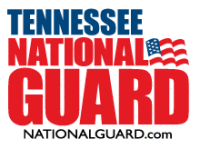 Nashville, TN – Late on Presidents Day 2015, 19 members of the Tennessee Army National Guard's 194th Engineer Brigade, equipped with High Mobility Multipurpose Wheeled Vehicles (HMMWV's), were called out to perform health and wellness checks on motorists in response to rapidly deteriorating road conditions on two major interstates.
That was two weeks ago, and today, Tennessee Army and Air Guard personnel are still at work aiding state and local responders in efforts to recover from a severe winter storm that swept across the state in two waves.
«Read the rest of this article»
Group will recommend candidates to fill vacancies on trial and appellate courts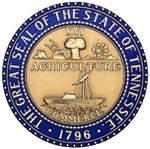 Nashville, TN – Tennessee Governor Bill Haslam today announced the 11 members of the Governor's Council for Judicial Appointments that will recommend candidates to the governor to fill vacancies for Tennessee trial and appellate courts.
The council was established by executive order following the November 4th passage of a constitutional amendment creating a method for selecting judges of the Supreme Court or any intermediate appellate court in Tennessee. «Read the rest of this article»

Clarksville, TN – The Governor's Highway Safety Office, along with Mothers Against Drunk Driving, recognized nearly two hundred officers and law enforcement agencies for their traffic safety enforcement efforts the week of December 8th, 2014.
Regional meetings took place in Jackson, Murfreesboro, Pikeville, Knoxville, and Greeneville.
«Read the rest of this article»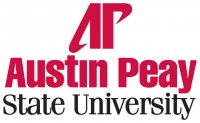 Clarksville, TN – Since 1934, the Who's Who Among American Universities and Colleges has honored outstanding campus leaders for their scholastic and community achievements.
Schools across the country nominate their top students every fall for this prestigious designation, but only the top candidates out of thousands of nominees are bestowed with the honor. This year, more than 3,000 students nationwide were given this distinction, with 43 of those impressive individuals coming from Austin Peay State University. «Read the rest of this article»

Nashville, TN – Tennessee's gun season for deer an annual opening on the Saturday before Thanksgiving which this year falls on November 22nd for 2014-15.
For the fourth year, sportsmen will find one continuous season that will continue through January 4th, 2015. The continuous season replaced the previously two segmented hunting seasons that were in place prior to 2011.
The Tennessee Wildlife Resources Agency divides the state into three deer hunting units, A, B and & L. «Read the rest of this article»