Topic: Jackson TN

Nashville, TN – A special called meeting of the Tennessee Fish and Wildlife Commission (TFWC) will be held via conference call on Friday, August 1st at 11:00am (CDT). The only item on the agenda is in regard to Proclamation 14-10 (early migratory bird hunting seasons).
The U.S. Fish and Wildlife Service (USFWS) approved the Tennessee Wildlife Resources Agency's and the Mississippi Flyway Council's request to increase the early wood duck and teal hunting daily season bag limit from 4 to 6 (no more than two wood ducks) and also allow the addition of teal-only hunting days to this season. The approval came at a meeting of the USFWS in late June. «Read the rest of this article»

Nashville, TN – The Tennessee Department of Health joins a coalition of health providers and other partners across the country taking part in National HIV Testing Day Friday, June 27th.
As part of this effort to raise awareness and promote prevention of HIV, TDH is teaming up with Walgreens and Greater Than AIDS to provide free HIV testing at sites across Tennessee June 26th-28th. TDH encourages all sexually active Tennesseans, regardless of age, to get tested for HIV. «Read the rest of this article»
Austin Peay Sports Information

Jackson, TN – A trio of Austin Peay State University baseball freshmen received postseason honors at the Ohio Valley Conference baseball banquet, Tuesday night, prior to the start of the OVC Baseball Championship.
«Read the rest of this article»
Several Clarksville-Montgomery County Area Residents Selected to Serve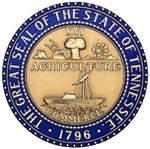 Nashville, TN – Tennessee Governor Bill Haslam today announced the appointments of 116 Tennesseans to 39 boards and commissions.
"I appreciate the commitment of these men and women and want to thank them for their willingness to serve the state," Haslam said. "Tennessee will be well represented on these boards and commissions."
Appointment terms are varied due to differing statutory requirements or term limits determined by specific qualifications.
«Read the rest of this article»
Unit Routinely Called Upon for Rescues, Emergency Situations, Investigations Across Tennessee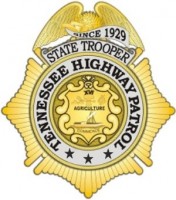 Nashville, TN – The Tennessee Highway Patrol's Aviation Unit recently trained for emergency rescue missions in the Great Smoky Mountains National Park with rangers from the National Park Service and the Tennessee State Parks, and first responders from across east Tennessee.
The training exercises, which took place in the Cades Cove area of the park, focused on air rescue and evacuation practices. The Tennessee Highway Patrol (THP) is the only state agency that operates helicopters in its aviation section.
«Read the rest of this article»

Clarksville, TN – Walk your way to health and prizes this spring with the second session of the Walk with Me Tennessee Program and the Clarksville Parks and Recreation Department!
The Walk with Me Tennessee walking program challenges Clarksvillians to walk across the state using a series of city's challenges utilizing trails in Clarksville. This session will feature challenges from the cities of Manchester, Collierville, Jackson and right here in Clarksville!
«Read the rest of this article»
Austin Peay Sports Information

Brentwood, TN – Austin Peay State University's baseball team was picked to finish second in the Ohio Valley Conference's preseason poll of coaches and sports information directors, Friday.
Despite losing six position starters from last season's squad, the league's coaches and sports information directors awarded Austin Peay 164 points and two first-place votes. The Govs were picked behind defending regular-season champion Tennessee Tech, which received 19 first-place votes and 199 total points.
«Read the rest of this article»
Offer Vital Power Outage Safety Tips for Communities that May Still be Affected

Dickson, TN – The American Red Cross operated and staffed an overnight shelter with a team of volunteers, to offer safe refuge for those residents who were affected by the ice storm and may require electricity in order to operate life-sustaining equipment.
The shelter had no overnight stays Monday night but local Red Cross officials plan to keep it open until Wednesday to serve those who may still need to utilize the facility. «Read the rest of this article»
Clarksville, TN – Coming off a breakout junior season, Clarksville High School baseball player Brady Cook has signed with NCAA Division II Union University – out of Jackson, TN – to continue his career on the baseball diamond after his prep career is completed.
"I'm excited to know where I'm going and to have the decision out of the way," Cook said. "It's like a weight has been lifted off my shoulders and now I can just focus on my senior year and go out and do the best that I can."
«Read the rest of this article»

Nashville, TN – The Tennessee Wildlife Resources Agency has announced its 2013-14. TWRA plans to release approximately 90,000 rainbow trout into Tennessee waters from December through March.
The program provides numerous close to home trout fishing opportunities for anglers during the winter months. These fisheries also provide a great opportunity to introduce children or first-time anglers to fishing. «Read the rest of this article»