Topic: Jackson TN
Unit Routinely Called Upon for Rescues, Emergency Situations, Investigations Across Tennessee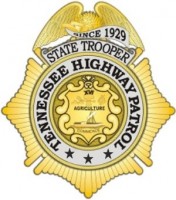 Nashville, TN – The Tennessee Highway Patrol's Aviation Unit recently trained for emergency rescue missions in the Great Smoky Mountains National Park with rangers from the National Park Service and the Tennessee State Parks, and first responders from across east Tennessee.
The training exercises, which took place in the Cades Cove area of the park, focused on air rescue and evacuation practices. The Tennessee Highway Patrol (THP) is the only state agency that operates helicopters in its aviation section.
«Read the rest of this article»

Clarksville, TN – Walk your way to health and prizes this spring with the second session of the Walk with Me Tennessee Program and the Clarksville Parks and Recreation Department!
The Walk with Me Tennessee walking program challenges Clarksvillians to walk across the state using a series of city's challenges utilizing trails in Clarksville. This session will feature challenges from the cities of Manchester, Collierville, Jackson and right here in Clarksville!
«Read the rest of this article»
Austin Peay Sports Information

Brentwood, TN – Austin Peay State University's baseball team was picked to finish second in the Ohio Valley Conference's preseason poll of coaches and sports information directors, Friday.
Despite losing six position starters from last season's squad, the league's coaches and sports information directors awarded Austin Peay 164 points and two first-place votes. The Govs were picked behind defending regular-season champion Tennessee Tech, which received 19 first-place votes and 199 total points.
«Read the rest of this article»
Offer Vital Power Outage Safety Tips for Communities that May Still be Affected

Dickson, TN – The American Red Cross operated and staffed an overnight shelter with a team of volunteers, to offer safe refuge for those residents who were affected by the ice storm and may require electricity in order to operate life-sustaining equipment.
The shelter had no overnight stays Monday night but local Red Cross officials plan to keep it open until Wednesday to serve those who may still need to utilize the facility. «Read the rest of this article»
Clarksville, TN – Coming off a breakout junior season, Clarksville High School baseball player Brady Cook has signed with NCAA Division II Union University – out of Jackson, TN – to continue his career on the baseball diamond after his prep career is completed.
"I'm excited to know where I'm going and to have the decision out of the way," Cook said. "It's like a weight has been lifted off my shoulders and now I can just focus on my senior year and go out and do the best that I can."
«Read the rest of this article»

Nashville, TN – The Tennessee Wildlife Resources Agency has announced its 2013-14. TWRA plans to release approximately 90,000 rainbow trout into Tennessee waters from December through March.
The program provides numerous close to home trout fishing opportunities for anglers during the winter months. These fisheries also provide a great opportunity to introduce children or first-time anglers to fishing. «Read the rest of this article»
Habitat International CEO Jonathan Reckford to speak at Governor's Reception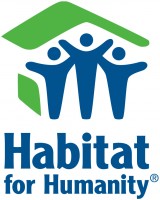 Nashville, TN – Habitat for Humanity is celebrating its 35th anniversary in the State of Tennessee with a reception at the Governor's Residence Thursday, October 24th from 6:00pm to 8:00pm where Jonathan T.M. Reckford, CEO of Habitat for Humanity International, will be presenting special recognition to significant supporters whose partnership has contributed so greatly in helping the Habitat for Humanity reach this milestone.
Tennessee ranks fourth in the number of new Habitat for Humanity homes built nationwide.
«Read the rest of this article»
Program to Educate Teens on Importance of Buckling Up

Nashville, TN – Each year, dozens of Tennessee teens die in traffic crashes and many of those are not wearing safety belts. Traffic crashes are the leading cause of death for teenagers.
The Governor's Highway Safety Office (GHSO) wants to help save lives by encouraging more teens to wear their safety belts. The GHSO is partnering with State Farm Insurance, Jackson Area Council on Alcoholism and Drug Dependency (JACOA) and four Tennessee high schools to sponsor a program called Click It AND Ticket.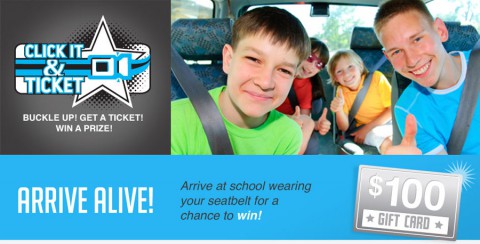 «Read the rest of this article»
Newly created foundation to work with local communities to promote health and wellness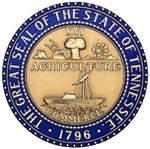 Jackson, TN – Tennessee Governor Bill Haslam today announced the launch of "Healthier Tennessee," an initiative to encourage Tennesseans to be more physically active, to eat nutritious foods in healthy portions, and not to use tobacco products.
"Tennessee is one of the best places there is to live, work and raise a family, but we also are one of the least healthy states in the nation," Haslam said.  "Our citizens have high rates of behavior-related diseases such as hypertension and stroke, Type II diabetes, heart disease, and several types of cancer." «Read the rest of this article»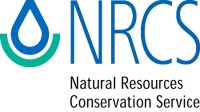 Nashville, TN – Since the mid-80's, many Tennessee producers have implemented a no-till system on their land. The no-till system, which eliminates the use of full-width tillage equipment, provides both economical and conservation benefits to the producer.
Prior to the adoption of no-till, the degree of top soil loss was astounding.
«Read the rest of this article»