Topic: Jacksonville FL
Austin Peay Sports Information

Jacksonville, FL – Austin Peay State University women's golf team has escaped the winter weather of Clarksville to participate in its first spring golf action, the North Florida Intercollegiate, Monday and Tuesday, at the Jacksonville Golf and Country Club.
«Read the rest of this article»
Written by Sgt. Jacob Mahaffey
5th Special Forces Group (Airborne) Public Affairs Office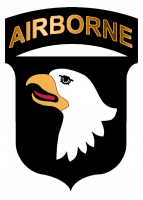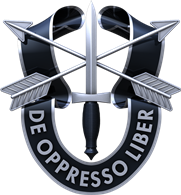 Fort Campbell, KY – Soldiers from 5th Special Forces Group (Airborne) and 1st Brigade Combat Team (Bastogne), 101st Airborne Division (Air Assault) came together for a combined training exercise on Fort Campbell January 12th-14th.
Special Forces Soldiers taught a class on communications and all-terrain vehicles to the Bastogne Soldiers. This was the second time the units came together in less than a month's time.
The previous training event was hosted by 1st Brigade and involved firing of tube-launched, optically tracked, wire-guided missile system, also known as TOW missiles, according to the event coordinator, a Green Beret in 3rd Battalion, 5th Special Forces Group.
«Read the rest of this article»

Clarksville, TN – With the 2014 calendar coming to an end this week, there were several highlights over the past 12 months for the Austin Peay Athletic Department, but topping the list has to be the NCAA Championship appearances by Marco Iten in Men's golf and Breigh Jones in women's outdoor track and field.
Iten, a senior, would start his run to the NCAA men's golf championships by winning Ohio Valley Conference medalist honors by a shot, which earned his a spot in the NCAA Regional in Auburn, AL.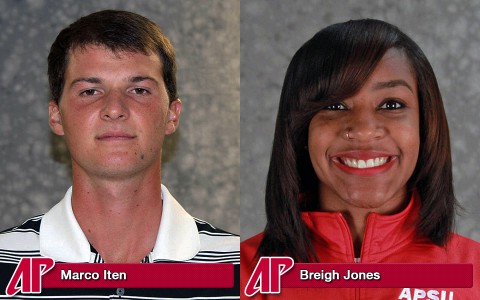 «Read the rest of this article»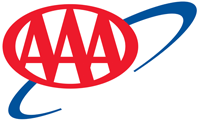 Tampa, FL – Gas prices fell below $2.00 a gallon at various filling stations in Georgia and Tennessee last week, and prices in Florida are not far behind. The lowest prices in Florida are in the Jacksonville area at about $2.10 a gallon.
If prices keep falling at a rate of 2 cents a day, Florida motorists could begin finding gasoline below $2.00 by the end of the week. «Read the rest of this article»
Tennessee Titans (2-12) at Jacksonville Jaguars (2-12)
Thursday, December 18th, 2014 | 7:25pm CST
Jacksonville, FL | EverBank Field | TV: NFLN/WZTV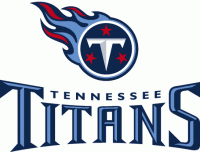 Nashville, TN – This week the Tennessee Titans (2-12) travel to face the Jacksonville Jaguars (2-12) in a nationally-televised game. Kickoff at EverBank Field (capacity 67,297) is scheduled for 7:25pm CST on Thursday, December 18th.
The Titans are looking to sweep the season series with the Jaguars for only the fifth time in the 20-year-old rivalry. They won the October 12th matchup at LP Field, which extended their lead in the all-time series to 23-17, including playoffs.
«Read the rest of this article»
Clarksville, TN – People have given thanks for many reasons throughout history. Thanks is given often in joyful celebration and sometimes in solemn, even prayerful, ceremony.
The United States, over hundreds of years, has come to observe a national holiday for giving thanks.
It is a time to celebrate family and friends, the arrival of crisp fall weather, the turning of the leaves, football, turkey, cornbread dressing and pumpkin pie. «Read the rest of this article»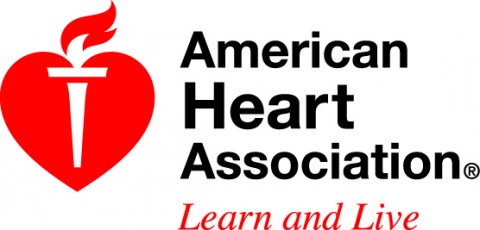 Dallas, TX –  Eating Mediterranean or DASH-style diets, regularly engaging in physical activity and keeping your blood pressure under control can lower your risk of a first-time stroke, according to updated AHA/ASA guideline published in the American Heart Association's journal Stroke.
"We have a huge opportunity to improve how we prevent new strokes, because risk factors that can be changed or controlled — especially high blood pressure — account for 90 percent of strokes," said James Meschia, M.D., lead author of the study and professor and chairman of neurology at the Mayo Clinic in Jacksonville, Florida.
«Read the rest of this article»
Tennessee Titans (1-4) vs. Jacksonville Jaguars (0-5)
Sunday, October 12th, 2014 | Noon CDT
Nashville, TN | LP Field | TV: CBS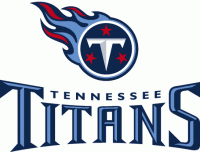 Nashville, TN – The Tennessee Titans (1-4) host the Jacksonville Jaguars (0-5) this week. Kickoff at LP Field (capactiy 69,143) is scheduled for noon CDT on Sunday, October 12th.
This week's game will be televised regionally on CBS, including Nashville affiliate WTVF News-Channel 5. Andrew Catalon will handle play-by-play duties, while Steve Beuerlein and Steve Tasker will serve as analysts.
«Read the rest of this article»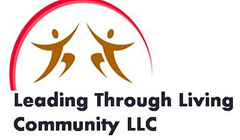 Atlanta, GA – On Saturday October 11th, 2014, the Leading Through Living Community, LLC (LTLC) will host the second stop of its nine city tour in Fort Campbell, Kentucky entitled the "Leading Lady Legacy: 10 Steps to Become the Leading Lady of YOUR Life!".
Featuring Leadership Champion Lynita Mitchell-Blackwell and Love & Relationship Maven Cynthia Walton, this tour will feature empowering, inspirational, motivational, and fun sessions facilitated by Mitchell-Blackwell, Walton, and the following local experts: Publisher Alberta Lampkins on Business Acumen, Veronica Martin on Resilience, Elder Meaghan Davis on Spiritual Strength, and Beverly Tate on Health & Wellness. Small Business Expert Sonji Willingham will be our guest Mistress of Ceremonies.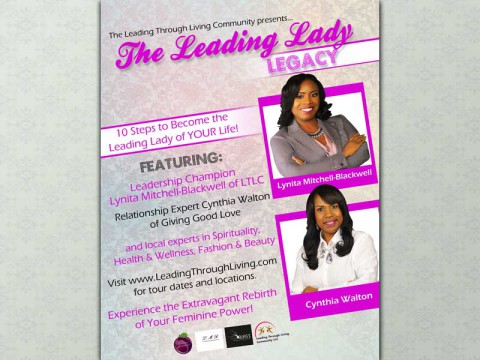 «Read the rest of this article»
Austin Peay Sports Information

Jacksonville, FL – Freshman Austin Peay State University track and field athlete Kaylnn Pitts saw her first collegiate season come to an end with a 32nd-place finish in the triple jump, Saturday, at the NCAA East Preliminaries, hosted by North Florida.
Pitts was one of the tone-setters for the event, jumping second out of the first of four flights.
«Read the rest of this article»