Topic: Japan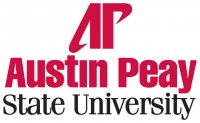 Clarksville, TN – As thousands of American men traveled overseas to fight for the Allied forces during World War II, a surprising number of captured Axis prisoners of war (POWs) were making the opposite intercontinental journey.
A total of 425,000 Axis (Germany, Italy and Japan) POWs were held all across the United States in nearly every state. This marked the first time since the Civil War that large numbers of POWs were held on American soil.
«Read the rest of this article»
APSU Sports Information

Clarksville, TN – Former Austin Peay State University football player Malcolm Goines will represent the red, white and blue of Team USA at the Fifth International Federation of American Football (IFAF) World Championships, a quadrennial event held July 9th-18th, in Canton, Ohio.
«Read the rest of this article»
Written by Elizabeth Landau
NASA's Jet Propulsion Laboratory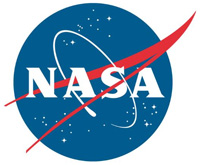 Pasadena, CA – Showing off its robustness and versatility, the ape-like RoboSimian robot, developed at NASA's Jet Propulsion Laboratory, Pasadena, California, took fifth place in the DARPA Robotics Challenge (DRC) Finals, held June 5th through 6th in Pomona, California.
RoboSimian squared off against 22 other robots in the international robotics competition, which promoted the development of robots that could respond to disaster scenarios too dangerous for humans.
«Read the rest of this article»
Written by Guy Webster
NASA's Jet Propulsion Laboratory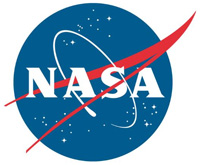 Pasadena, CA – Testing is underway on NASA's next mission on the journey to Mars, a stationary lander scheduled to launch in March 2016.
The lander is called InSight, an abbreviation for Interior Exploration using Seismic Investigations, Geodesy and Heat Transport. It is about the size of a car and will be the first mission devoted to understanding the interior structure of the Red Planet. Examining the planet's deep interior could reveal clues about how all rocky planets, including Earth, formed and evolved.
«Read the rest of this article»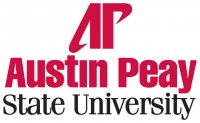 Clarksville, TN – On a recent spring afternoon, Takuya Kanemitsu, a Tokyo-based artist and art professor, wandered through the Austin Peay State University Browning Building, looking for one of his paintings.
He finally found the massive, six-foot wide canvas on a wall next to the President's Office, and Kanemitsu spent several quiet minutes that day reconnecting with the image of a pensive young woman surrounded by books.
"I was interested in the rhythm of the books," he said, moving his hand slowly in front of the painting. "The composition, I thought, was interesting."
«Read the rest of this article»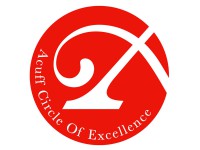 Clarksville, TN – The final Roy Acuff Chair of Excellence recipient of 2014-15, Grammy Award winning flutist Rhonda Larson, will bring her talents to campus for a series of lectures and master classes at Austin Peay State University the week of April 21st-28th.
During her residency, Larson will share her experiences as a performing artist, as well as offering insight and lessons to APSU and area students. Her visit to campus will conclude on Tuesday, April 28th, with a concert with the APSU Wind Ensemble under the direction of Dr. Gregory Wolynec. The event will take place at 7:30pm at the Mabry Concert Hall, on the campus of APSU.
«Read the rest of this article»
Written by Alan Buis
NASA's Jet Propulsion Laboratory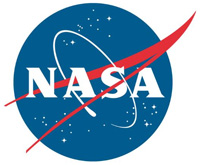 Pasadena, CA – Smartphones and other personal electronic devices could, in regions where they are in widespread use, function as early warning systems for large earthquakes, according to newly reported research.
This technology could serve regions of the world that cannot afford higher quality, but more expensive, conventional earthquake early warning systems, or could contribute to those systems.
The study, led by scientists at the U.S. Geological Survey (USGS), found that the sensors in smartphones and similar devices could be used to build earthquake warning systems.
«Read the rest of this article»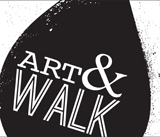 Clarksville, TN – Produced by The Downtown Clarksville Association, First Thursday Art Walk is a free, self-guided tour spanning a 5-block radius that combines visual art, live music, engaging events and more in the heart of Downtown Clarksville.
With 10+ venues, bars and businesses participating each month, the First Thursday Art Walk in Clarksville is the ultimate opportunity to savor and support local creative talent.
«Read the rest of this article»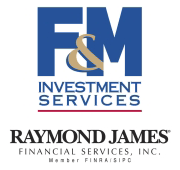 Clarksville, TN – The economic data were mixed, but the February Employment Report was stronger than expected. Nonfarm payrolls rose by 295,000 (±105,000), with a revision to January of -18,000. The BLS indicated that the payroll survey missed most of the bad weather that hit last month.
The household survey showed that 328,000 could not make it to work due to bad weather, which is about average (it was 601,000 in February 2014). Average weekly hours held steady (no weather impact).
«Read the rest of this article»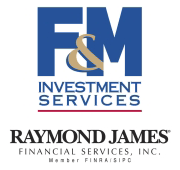 Clarksville, TN – Greece's reform proposals were accepted by European finance ministers, effectively kicking the can down the road for another four months.
In her monetary policy testimony, Fed Chair Janet Yellen signaled that the Fed will begin to consider raising short-term interest rates on a meeting-by-meeting basis. Before then, the Fed will change its forward guidance (currently, the language suggests that the Fed can be "patient" in deciding when to raise rates).
«Read the rest of this article»