Topic: Japan
Written by Francis Reddy
NASA's Goddard Space Flight Center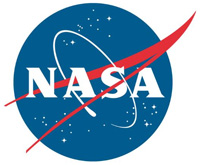 Greenbelt, MD – Dark matter, the mysterious substance that constitutes most of the material universe, remains as elusive as ever. Although experiments on the ground and in space have yet to find a trace of dark matter, the results are helping scientists rule out some of the many theoretical possibilities.
Three studies published earlier this year, using six or more years of data from NASA's Fermi Gamma-ray Space Telescope, have broadened the mission's dark matter hunt using some novel approaches.
«Read the rest of this article»

Nashville, TN – Tennessee was ranked the top state in the nation for job creation resulting from foreign direct investment (FDI) in 2015, according to the recently released 2016 IBM Global Location Trends report.
The annual report from the IBM Institute for Business Value measured the number of jobs created or committed by foreign-owned companies in each state during the 2015 calendar year.
«Read the rest of this article»
Written by Guy Webster
NASA's Jet Propulsion Laboratory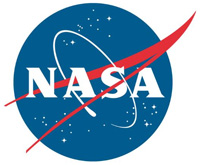 Pasadena, CA – Scientists have discovered an unexpected mineral in a rock sample at Gale Crater on Mars, a finding that may alter our understanding of how the planet evolved.
NASA's Mars Science Laboratory rover, Curiosity, has been exploring sedimentary rocks within Gale Crater since landing in August 2012. In July 2015, on Sol 1060 (the number of Martian days since landing), the rover collected powder drilled from rock at a location named "Buckskin." Analyzing data from an X-ray diffraction instrument on the rover that identifies minerals, scientists detected significant amounts of a silica mineral called tridymite.
«Read the rest of this article»
Montgomery County Sheriff's Office

Clarksville, TN – Montgomery County Sheriff John Fuson would like to congratulate Tecoah McDowell, John Fleming , and Tommy Vallejos Jr. on their graduation from Walters State Regional Law Enforcement Academy.
The three graduates will join 42 other deputies currently working in the patrol division at the Montgomery County Sheriff's Office under Lieutenant Jessie Nugent.
«Read the rest of this article»
Tennessee Representative Curtis Johnson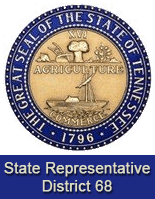 Nashville, TN – The Tennessee House of Representatives was pleased to welcome Mr. Masami Kinefuchi to attend Wednesday's session of the House and to present him with a House Joint Resolution recognizing the great contribution he has made to the economy of Tennessee.
The consul-general's job is to facilitate economic and cultural exchange between Japan and the United States. He has jurisdiction over five states—Arkansas, Kentucky, Louisiana, Mississippi, and Tennessee. In these five states, there are more than 400 Japanese companies.
In Tennessee there are over 180 Japanese-based business employing more than 46,000 individuals with the largest company being Nissan with an assembly plant in Smyrna, Tennessee. Other Japanese companies in Tennessee are Denso, Bridgestone, Calsonic, and Yorozu.
«Read the rest of this article»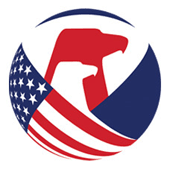 Washington, D.C. – U.S. Consumer Product Safety Commission (CPSC) reports Toshiba is recalling Panasonic lithium-ion battery packs installed in 39 models of Toshiba Portege, Satellite, and Tecra laptops.
The battery packs were also sold separately and also installed by Toshiba as part of a repair. Battery packs included in this recall have part numbers that begin with G71C (G71C*******). Part numbers are printed on the battery pack.
A complete list of battery pack part numbers included in this recall can be found on the firm's website at http://go.toshiba.com/battery
«Read the rest of this article»

Clarksville, TN – A memorial to the life of former Austin Peay State University professor — and World War II hero — Dr. Preston J. Hubbard will take place March 30th at 5:00pm at the Preston Hubbard Veteran's Colonnade on the University campus.
The event is open to the public, and all are invited to pay tribute to an educator who touched the lives of countless students, colleagues and friends.
«Read the rest of this article»
Written by Stephanie Schierholz
NASA Headquarters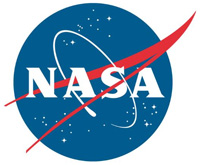 Washington, D.C. – NASA astronaut and Expedition 46 Commander Scott Kelly and his Russian counterpart Mikhail Kornienko returned to Earth Tuesday after a historic 340-day mission aboard the International Space Station. They landed in Kazakhstan at 11:26pm EST/10:26 CT (10:26am March 2nd Kazakhstan time).
Joining their return trip aboard a Soyuz TMA-18M spacecraft was Sergey Volkov, also of the Russian space agency Roscosmos, who arrived on the station September 4th, 2015. The crew touched down southeast of the remote town of Dzhezkazgan.
«Read the rest of this article»

Clarksville, TN – Author and essayist Ann Pancake, a native West Virginian with a bit of a wanderlust,  has traveled the world in search of a story.
After graduating from West Virginia University, Pancake earned an M.A. in English from the University of North Carolina before teaching English in, among other places, American Samoa, Japan and Thailand. Even now, Pancake lives in Seattle, teaching in the low-residency MFA program at Pacific Lutheran University.
«Read the rest of this article»
Written by Linda Herridge
NASA's John F. Kennedy Space Center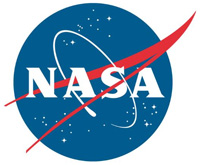 Kennedy Space Center, FL – NASA plant physiologist Ray Wheeler, Ph.D., and fictional astronaut Mark Watney from the movie "The Martian" have something in common — they are both botanists. But that's where the similarities end. While Watney is a movie character who gets stranded on Mars, Wheeler is the lead for Advanced Life Support Research activities in the Exploration Research and Technology Program at Kennedy Space Center, working on real plant research.
"The Martian movie and book conveyed a lot of issues regarding growing food and surviving on a planet far from the Earth," Wheeler said. "It's brought plants back into the equation."
«Read the rest of this article»