Topic: Javier Matiz

Clarksville, TN – On February 4th, around 1:50am, Clarksville Police Officer Gary Mefford was on a traffic stop on Providence Boulevard when he spotted flames coming from a house on Cave Street. He notified dispatch and several officers responded to the scene of the fire at 197 Cave Street.
When officers arrived, the house fire was well underway. They were beating on the doors trying to make contact with anyone inside.
«Read the rest of this article»

Clarksville, TN – On May 15th around 10:15pm, Police responded to a Poppy Drive residence in reference to a home invasion which may have been drug-related.
A masked man, dressed in black, entered the residence and an exchange of gunfire took place between the homeowner and the masked man. One of the men, who was a guest (in his 20s) at the Poppy Drive residence, was hit during the exchange of gunfire. At that time, the masked man and the guest both fled the residence. «Read the rest of this article»

Clarksville, TN – On November 19th, 2010 a woman came to Police Headquarters to report a series of events which began on November 18th. She told Police that she had been kidnapped and held at knifepoint by her baby's daddy, Alvin Dewayne Brown. 
It all began when Brown was at the female victim's apartment visiting their six year old female child. During the course of the visit, Brown and the victim started arguing. Brown told the woman he needed to go to the store. According to the victim, when she got into the vehicle to take Brown to the store, he pulled out a knife and forced her to drive to several locations around town. He continued to threaten her with the knife while they were in the vehicle.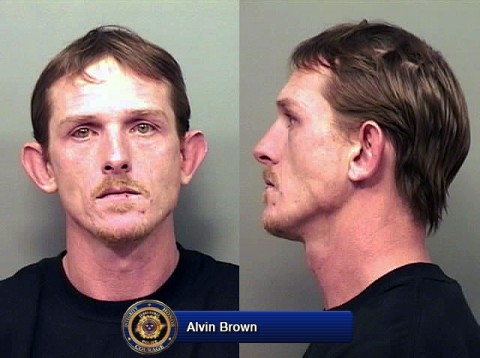 «Read the rest of this article»