Topic: Jazz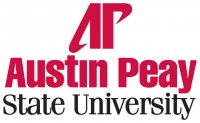 Clarksville, TN – The Watauga Arts Academy, hosted by Austin Peay State University, is a summer program offering high school students the opportunity to participate in a collaborative and creative "think tank" for visual arts, music, dance and theatre.
Watauga is a two-week residential arts camp for students in grades 9-12, with this year's camp taking place June 14th-27th.
«Read the rest of this article»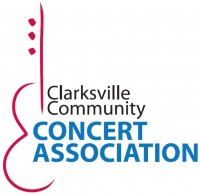 Clarksville, TN – The Cyrus Chestnut Trio will headline this year's 54th Annual Mid-South Jazz Festival in collaboration with the Clarksville Community Concert Association Saturday, March 28th at 7:30pm.
The trio plays jazz festivals around the world with Chestnut believing, "If I can send one person home after a performance feeling better than when they arrived, then I've done my job." Ticket information can be acquired through www.clarksvillemusic.org or 1.877.811.0200.
«Read the rest of this article»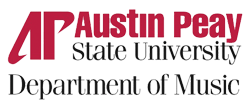 Clarksville, TN – At 92, Toots Thielemans is considered the world's greatest jazz harmonica musician, having played with luminaries such as Charlie Parker and Miles Davis.
In 2012, Thielemans made a guest appearance on 37-year-old Gregoire Maret's self-titled debut solo album, and most music critics saw this as a passing of the baton to a new master of the jazz harmonica.
«Read the rest of this article»

Clarksville, TN – This November, the Roxy Regional Theatre brings the Great American Novel from the page to the stage with the regional premiere of F. Scott Fitzgerald's "The Great Gatsby".
The production, adapted by Simon Levy, is the only stage version authorized by the Fitzgerald estate since 1926. A finalist for the PEN Literary Award in Drama, its world premiere at Minneapolis' Guthrie Theater commemorated the opening of the Guthrie's new three-stage center in July 2006.
«Read the rest of this article»
Big Band, Jazz and Swing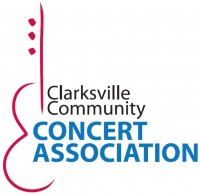 Clarksville, TN – The 129th Army Jazz Band with 1st Sergeant Richard Griffin will present a concert Free for the entire community. This will be an opportunity for the entire family to enjoy an evening of big band music, jazz, and swing.
The concert will be held at the George and Sharon Mabry Concert Hall, Austin Peay State University, Music/Mass Communication Building, 8th and Marion streets in Clarksville, Friday, September 13th at 7:30pm.
«Read the rest of this article»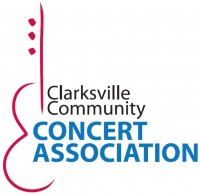 Clarksville, TN – In 2011, the New York Times published a review of a new jazz album, "Dawn of Goodbye," by a trumpeter named Dominick Farinacci. The album cover, printed with the article, showed a black and white image of a handsome, but very young-looking, 28-year-old musician. That picture caused some jazz aficionados to assume the album was the work of a novice. The Times review intended to correct that misconception.
"Mr. Farinacci plays beautifully, with expressive control, throughout a program of love-haunted standards and compatible originals, including his yearning title track," the review stated. "His phrasing attests to some close study of Miles Davis and Clifford Brown, but avoids outright imitation."
«Read the rest of this article»

Clarksville, TN – The weekly Clarksville Parks and Recreation Department Recreation Report provides Clarksvillians with a glimpse at the activities and events that are available from the Parks and Recreation Department for them to enjoy together as a family.
This weeks highlights include:
International Line Dancing
Yoga in the Park
Trail Cleanup at the Clarksville Greenway!
Indoor Aquatic Center to host Battleship Canoe Games
«Read the rest of this article»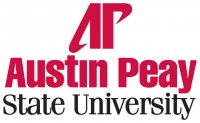 Clarksville, TN – The Austin Peay State University dance minor is only seven years old, but from February 27th through March 3rd, the program's faculty and students plan to unveil just how far they've come in the last few years.
At 7:30pm throughout that week, and at 2:00pm on that Sunday, the APSU Area of Theatre and Dance will present its annual dance concert, "Out on a Limb," in the Trahern Theater. «Read the rest of this article»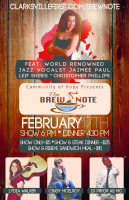 Clarksville, TN –  Mark your calendar for Sunday, February 17th, 6:00pm, as Community of Hope presents "The Brew Note" featuring world renowned Jazz Vocalist Jaimee Paul.
Located at the First Church of the Nazarene, you can enjoy a steak dinner with all the trimmings, and a wonderful line-up of entertainment.  The steak dinner is $25.00, or if you would just like to enjoy the music, tickets are $5.00 each.
Tony Suggs, worship arts pastor at the church, said the event is just a casual way to invite people to church. «Read the rest of this article»
Event gave Clarksvillian's a sneak peak of what is available for  Valentine's Day

Clarksville, TN – Whiskey Fudge, Brownies covered in Chocolate Chips, Chocolate Cherry Coke Float Cake, Banana Cake drizzled with Chocolate Ganache, Chocolate Donuts, and Double Dutch Chocolate Marshmallows were just some of the unique treats enjoyed by the sell out crowd that attended A Chocolate Affair at the Wilma Rudolph Event Center on Saturday night.
Chocolate lovers were able to enjoy a large selection of sweet and savory treats while listening to music provided by the Cumberland Winds Woodwind Quintent, a Solo Harpist, and a Jazz Combo.
«Read the rest of this article»