Topic: Jennifer Rawls
Former Chicago Tribune Editor and Tennessean Reporter Jim Squires to Keynote 12th Annual Clarksville Writers Conference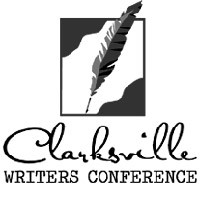 Clarksville, TN – The Clarksville Arts and Heritage Development Council, in partnership with Austin Peay State University and the Tennessee Arts Commission, is pleased to announce the Twelfth Annual Clarksville Writers Conference, being held June 2nd and 3rd, 2016, on the campus of Austin Peay State University.
We are very honored to have as this year's keynote speaker Jim Squires, former Tennessean reporter, former Chicago Tribune editor and author of much-buzzed-about political Roman a clef West End, published under the pen name Crockett White.
«Read the rest of this article»

Clarksville, TN – In 1964, a high-level AT&T executive named Robert Greenleaf decided to retire from his stable position in order to redefine how Americans think of leadership.
With his famous quote, "Good leaders must first become good servants," Greenleaf gave life to the servant-leader movement, which became a staple in college business classes and executive seminars at the end of the 20th century and the beginning of the 21st.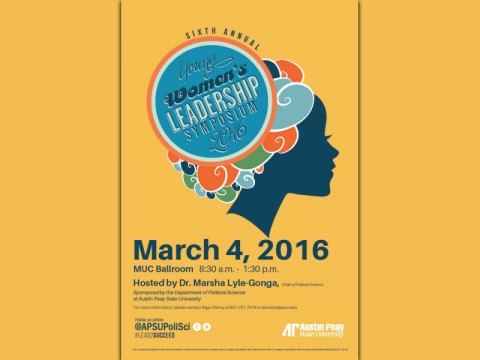 «Read the rest of this article»

Clarksville, TN – The Clarksville Area Chamber of Commerce announces upcoming events during the month of September.
On September 14th at 8:00am, the Clarksville Young Professionals will be hosting their annual Give A Kick Kickball Tournament at the Swan Lake Sports Complex, 2002 Sanders Road. Reservations for teams are still being accepted and all proceeds will benefit Imagination Library. «Read the rest of this article»
Clarksville TN – This is an update of a story first reported by Clarksville Online.
Clarksville Mayor Kim McMillan intends to terminate Building and Codes Director Les Crocker.  In a letter dated November 14th, 2012, McMillan notified Crocker in writing, of her plans for termination.
"The purpose of this letter is to notify you of my intent to terminate your employment with the City of Clarksville as Director of the Building and Codes Department.  It is anticipated that your discharge will take effect on Wednesday November 21st, 2012.  This action is being taken against you based on the following causes specified in City Code, Chapter 10, Section 1.5-1002 which are supported by the numerous deficiencies identified in the attached internal audit:
(b) Incompetence or inefficiency in performance of duties;
(p) Conduct which adversely affects the employee's job performance or operation of the department in which they are employed;"
«Read the rest of this article»

Clarksville TN – Clarksville Mayor Kim McMillan has placed Building and Codes director Les Crocker on paid administrative leave effective today.  Clarksville Online contacted the mayor's office for an explanation, and spokesperson Jennifer Rawls said that the mayor would have a comment shortly. «Read the rest of this article»
Clarksville, TN – Three employees of the Clarksville Building and Codes Department have filed grievances against the director of the department, Les Crocker.  According to documents obtained by Clarksville Online, through a public records request, the grievances accuse Crocker of wrongful termination, harassment, unfair treatment, and allege that he did favors for friends and family.
Randall Mathews, Jenifer Rougemont and Brigitte Papastathis submitted their grievances to the Human Resources director, Will Wyatt who then sent them on to Clarksville City Attorney Lance Baker. «Read the rest of this article»
Clarksville, TN – The City of Clarksville has been advised by attorneys "not to discuss issues that might be the subject of negotiations between the City and TMS."  This according to mayor's spokeswoman Jennifer Rawls, when asked about the status of Liberty Park.
In exclusive reports from WJZM and Clarksville Online, TMS Contracting has been embroiled in a legal battle with a former sub-contractor, Rust of Kentucky, over wrongful termination.  A bankruptcy judge ruled on February 7th  in favor of Rust, awarding the Kentucky company 4.8 million dollars in damages.  TMS and it's insurance carrier Zurich, are appealing that ruling.
Sources indicate that Thom Spigner is finished with the project, and has sold all of his equipment, including personal items, to pay legal bills, and keep from filing bankruptcy. «Read the rest of this article»
Clarksville, TN – Clarksville Mayor Kim McMillan has selected Jennifer Rawls as the new Director of Communications and Public Information Officer.
"Jennifer brings a unique skill set to the job," Mayor McMillan said. "She's an attorney, she has led a State agency and she has great communication skills.  I think she's going to be an asset to our office and to Clarksville." «Read the rest of this article»
Clarksville, TN – Mayor Kim McMillan has announced that Jennifer Rawls, former Executive Director of the Tennessee Economic Council on Women, will be the new Director of Communications for the city of Clarksville.
Rawls is expected to start her new job on Monday, November 21st. «Read the rest of this article»