Topic: Jerry Jenkins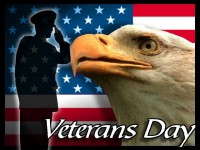 Clarksville, TN – If you ever served in the military, then Veterans Day has a special meaning to you. It recognizes the service you gave to, and the sacrifices that you made for your country. If you did not serve Veterans Day is your chance to tell the veterans of this nation Thank you for all they have done.
On Saturday morning the Montgomery County Veterans Service Organization held their annual Veterans Day Parade. The theme of the parade this year was Saluting Special Forces and the Wounded Warrior Veterans.
«Read the rest of this article»
On September 5, 2009 Civil Rights Leaders from across the nation will gather on the grounds of the Memorial Building Mayors Office at 202 Center Avenue in Dickson, Tennessee for an all day rally from 10:00 a.m. to 4:00 p.m.
Dickson is home to one of the worst Environmental Racism cases in the history of the United States. The Holt family has been fighting for the past 10 years to bring justice and awareness to the contaminated water leaked from the county landfill. For years, the family unknowingly drank poisoned water, bathed in that water, and cooked with that water which has resulted in numerous members of the family developing cancer and even dying. «Read the rest of this article»