Topic: Jesse Snyder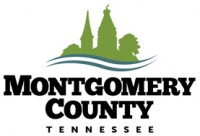 Montgomery County, TN – For local firefighters helping a family devastated by fire doesn't just end when they put out the flames.
On Saturday, December 16th, an early morning fire completely destroyed the Brantley home at 3845 Aly Sheba Drive. Stephen, his wife Iliana and their four children, Jazmine, Jayden, Jonah, and Joel, ages 3 to 11, were not injured by the fire but they lost all their belongings including four family pets.
«Read the rest of this article»

Clarksville, TN – In a room filled with family, friends, coworkers and public officials, Sgt Johnny Ferguson, Clarksville Police Department, was presented with a Lifesaver Award for his quick and decisive actions which saved a 51 year old man's life.
On September 10th, 2012, Sergeant Ferguson responded to 422 Parker Drive where Tommy Bowles had collapsed and was not breathing. When he arrived he found the man was lying in the doorway, with no pulse, and he had turned blue.
«Read the rest of this article»