Topic: Jim Johnson Road

Clarksville, TN – Tennessee Department of Transportation (TDOT) contract crews closed a portion of Oakland Road in Clarksville on Monday, June 19th, 2017.
Oakland Road will be closed from Meriwether Road to SR 13 (Guthrie Highway) in order to re-align the roadway. Residents along the route will be provided access, along with emergency vehicles. The roadway is scheduled to re-open on August 7th, 2017.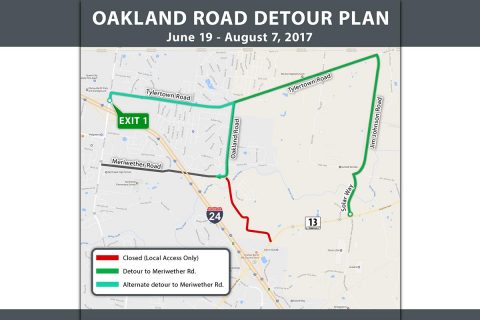 «Read the rest of this article»
Monday, March 20th, 2017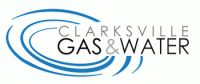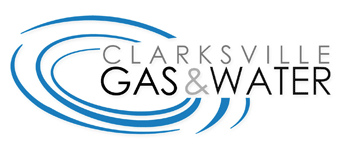 Clarksville, TN – Clarksville Gas and Water has turned off water service on Tylertown Road from Jim Johnson Road to Graysville Road to repair a water main leak.
Area residents may also experience low water pressure during the work.
The repair is anticipated to be finished and water service restored by approximately 5:00pm.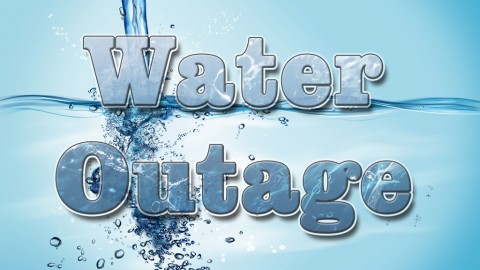 «Read the rest of this article»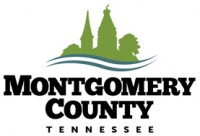 Montgomery County, TN – As of this afternoon, there are several roadways that are closed due to high water. We are anticipating an additional three inches of rain this evening and tonight and have been informed that both Cheatham and Barkley Dams are closed.
The following are the current road closures for the Clarksville Montgomery County area.
«Read the rest of this article»
Clarksville, TN – Today workers with RJ Corman Railroad completed the new railroad crossing  and Guthrie HWY ( 79 N ) opens ahead of schedule.  
On Friday night barricades were put in place and traffic was detoured for the construction of the new crossing and drain culverts were installed just north of Hampton Station Road as part of the Hemlock Spur. Crossing gates are also planned to be installed before trains begin to cross Guthrie Hwy.
Jim Johnson Road is also scheduled for closure on October 30th, 2010 as they will also be installing the railroad track and crossing gates. These projects are all part of the Hemlock Semiconductor Corporation Spur project.
Construction Workforce More Than Doubles Since March


Hemlock Semiconductor Group and the Tennessee Department of Transportation today dedicated and opened Solar Way, a new four-lane county road leading to the Hemlock Semiconductor site in northeast Montgomery County. County Mayor Carolyn Bowers cut the ceremonial ribbon.
Meanwhile, construction workforce at Hemlock Semiconductor's site in Clarksville continues to grow with more than 650 people working to build the new facility each day, which is more than double the approximately 300 workers who were on-site in March. The total construction workforce is expected to top 1,000 by early 2011. 
The two mile public road provides more convenient access for vehicles travelling between the Hemlock Semiconductor site and Interstate 24. Solar Way connects Highway 79 to the site and continues to Jim Johnson Road. «Read the rest of this article»