Topic: Jimmie Garland
Clarksville, TN – On Monday, July 18th, 2016, Mayor Kim McMillan will host a community discussion focusing on race relations and policing in Clarksville. The event will take place at 6:30pm until 8:00pm in the Wilma Rudolph Event Center. Members of the public are encouraged to attend.
This will be the first of a series of forums that will be held in the coming months about the issues that have gripped the nation in recent weeks.
«Read the rest of this article»

Montgomery County, TN – Clarksville-Montgomery County School System (CMCSS) will be among a small handful of districts nationwide to receive an honorable mention at the National School Boards Association Magna Awards ceremony this week.
CMCSS joined four other districts in Georgia, California, South Carolina and Louisiana in being honored for "taking bold and innovative steps to improve the lives of their students and their communities."
«Read the rest of this article»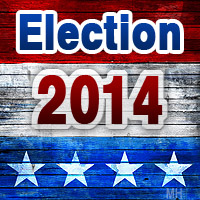 Clarksville, TN – Clarksville Mayoral candidate and Ward 10 councilman Bill Summers will attend the Clarksville branch of the NAACP's Political Forum today, October 9th, at the Lettie M. Parker-Kendall Community Center.
Summers, as well as the other candidates in attendance, will be given the opportunity to answer questions about the pressing issues in Clarksville.
The Political Forum is free and the public is encouraged to attend to listen to the platforms of each candidate and to make an informed vote on Election Day.
«Read the rest of this article»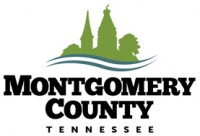 Montgomery County, TN – On Wednesday evening at the Clarksville-Montgomery County courthouse citizens and recently elected officials gathered to attend a reception and swearing in ceremony.
Retired Judge John Peay administered the oath of office seating the county officials Jim Durrett as Montgomery County Mayor, John Fuson as Sheriff, John W. Carney Jr. as the District Attorney General, Kellie Jackson as County Clerk, Erinne J. Hester as Assessor of Property, Connie Gunnett as the Register of Deeds, Brenda Radford as County Trustee,
«Read the rest of this article»
Brenda Radford Reelected Trustee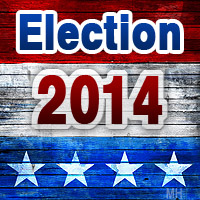 Montgomery County, TN – Clarksville-Montgomery County voting for the Tennessee State Primary and County general elections was light. Around 11,000 people early voted and on Election Day, Thursday, August 7th, only 8,105 came out to vote.
With 9480 votes, Jim Durrett was elected the new Montgomery County Mayor. Incumbent Carolyn Bowers had 7654 votes and Curt Mize came in at 2295.
In the highly contested Montgomery County Sheriff's race, John Fuson was elected with 11,020 votes. Tyler Barrett had 4,519 votes, with Bret Murray getting 1,809, while Dexter Mines had 1,612.
«Read the rest of this article»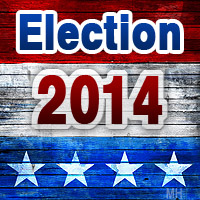 Clarksville, TN – The Clarksville-Montgomery County "League Of Voter Empowerment" (L.O.V.E.), a voters club comprised of local residents who meet monthly to discuss politics and the current state of governmental affairs, has announced its endorsements for the August 7th, 2014 State Primary and County General Election.
L.O.V.E. members are all active in the community in a variety of ways; they assemble to discuss issues that affect the community and work toward solutions that might benefit the community as a whole. «Read the rest of this article»


Clarksville, TN – Burt Elementary teacher Kenzi Neuman is being recognized for the initiative she took in entering Burt Elementary School in a state lottery which will allow fifth graders to visit the Tennessee State Museum on Feb. 15 and view the actual Emancipation Proclamation and Thirteenth amendment, which will be on display there for only 72 hours. An Abraham Lincoln impersonator also will visit the students at their school February 4 to impart more knowledge about these historical documents.
«Read the rest of this article»

Montgomery, County – The team for the world's largest educational accrediting organization announced that the Clarksville Montgomery County School System ranks among schools systems in the top two to three percent globally.
«Read the rest of this article»

Clarksville, TN – The Annual Barbara Johnson Unity Day Breakfast was held at the Quality Inn Hotel on Wilma Rudolph Boulevard. Many elected officials, pastors, and active members of the community were present to show their commitment to unification for the betterment of the Clarksville Tennessee community.
Awards were presented to former City Council Woman Barbara Johnson and several others to recognize their achievement in addition to elected officials addressing those in attendance.
«Read the rest of this article»

Nashville, TN – The Tennessee School Boards Association has selected David B. Smith as its 2011 Volunteer for his leadership and work in the CMCSS 100% Graduation is Clarksville's Business project.
Launched in 2008, the 100% Graduation Project Team has had Smith's leadership and involvement from the start.
«Read the rest of this article»