Topic: Joe Pitts
Written by Joe Pitts
Tennessee State Representative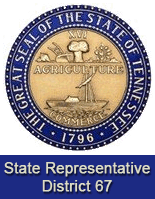 Nashville, TN – House Bill 21, sponsored by Tennessee State Representative Joe Pitts (D-Clarksville) was successful in passing out of the Transportation Sub-Committee. This legislation is known as the Shadow "Shada" Brooke Lowe legislation.
This legislation will allow for families of victims of drunk drivers where the drunk driver was also killed to have a sign erected in their family member's memory. It is scheduled to be heard in the full Transportation Committee next Tuesday, February 14th.
"When Shada's mother was notified of its passage, her comment was "Thank the Lord", Pitts said. The Senate bill, SB 17, is sponsored by Sen. Kerry Roberts, R-Springfield.
«Read the rest of this article»
Written by Joe Pitts
Tennessee State Representative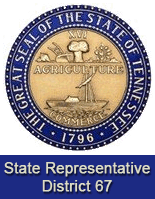 Nashville, TN – Tennessee State Representative Joe Pitts (D-Clarksville) has sponsored fifteen bills (the limit is 15) this legislative session and over the next few weeks we will send out a series of updates explaining the proposals and providing an update on their progress in the system.
Property Tax Relief for Veterans, Disabled and Elderly Homeowners – House Bill 20/Senate Bill 23 (Sen. Mark Green (R-Clarksville) is our attempt to undo the changes made to this program in 2015 by the passage of the "Save the Tax Relief Act", sponsored by Rep. John Ragan (R-Oak Ridge).
«Read the rest of this article»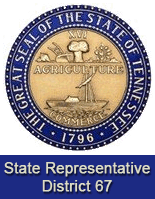 Nashville, TN – The first week of the 110th Tennessee Assembly's legislative session focused on electing the Speaker of the House of Representatives, organization of committees and preparing legislation. Most committees should start meeting when the Tennessee General Assembly reconvenes on January 30th, 2017.
"While necessary but certainly not exciting, the first few days of session are mostly organizational in nature," said Representative Joe Pitts (D-Clarksville). "Our committees are meeting to review rules and preview issues that may come before us in the coming weeks."
«Read the rest of this article»
Montgomery County, TN – Montgomery County Veterans Treatment Court (VTC) celebrated promoting their 100th participant on Tuesday, November 15th at the Montgomery County Courthouse. Family and friends of participants were present as well as local community and state leaders.
This was a great milestone for the VTC as well as the twelve individuals promoted. During this ceremony, Judge Kenneth Goble Jr. introduced the final Phase 5 promotion in lieu of graduation. This change reiterates that VTC support is never ending and once you complete the program you are then in Phase 5, VTC for Life.
«Read the rest of this article»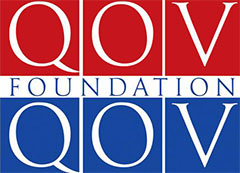 Clarksville, TN – On Veterans Day, Friday, November 11th, 2016, members of Quilting in Clarksville presented 15 Quilts of Valor to veterans at Clarksville's Tennessee State Veteran's Home. The presentation began at 10:00am.
The Veterans home was filled with people there to watch the presentation of the quilts. Some of the people in attendance included: Tennessee State Representative Joe Pitts; Members of the Sergeant Audie Murphy Association; Quilting in Clarksville Members: Dawn Wilcox, Jerry Church, Gloria Underwood, Lannette Miller , Roberta Samuels, Kathy Huff, Michelle Roberts; and members of the 101st Airborne Division.
«Read the rest of this article»

Clarksville, TN – When the Austin Peay State University Department of Agriculture was a long way from being the fastest-growing college department of agriculture in Tennessee that it is today, one man believed in the potential of both the department and the APSU Farm, a 440-acre plot of land now known as the Farm and Environmental Education Center.
"Dr. Gaines Hunt single-handedly kept the APSU Farm going for several years – sometimes with his own equipment, time and money," John Bartee Jr., co-chair of the APSU agriculture advisory committee, said. "From an alumni perspective, he's had a huge impact on the department and the university."
«Read the rest of this article»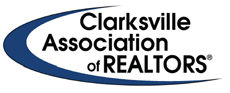 Clarksville, TN – The Clarksville Association of Realtors (CAR) will host a Candidate Debate on October 4th. The debate will feature candidates from the US House of Representatives for District 67, and Clarksville City Council (Wards 3, 4, 5, and 9).
The 2016 Clarksville/Montgomery County Candidate Debate, which will be held at the CAR office at 115 Center Point Drive, will be the second political debate hosted by CAR's Governmental Affairs Committee this year.
«Read the rest of this article»
Tennessee State Representative Joe Pitts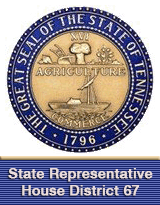 Clarksville, TN – One federal agency, four state departments and fifteen months later, the phone call Scott Thomas, owner of Thomas Lumber Company in Clarksville made to Tennessee State Representative Joe Pitts about his company's need to have current employees and applicants tested for a commercial drivers' license has ended in a victory for job applicants and companies in northern Middle Tennessee.
On Thursday, September 22nd, a red ribbon was cut on the mobile commercial drivers' license testing site at the Tennessee College of Applied Technology (TCAT) in Clarksville.
«Read the rest of this article»

Montgomery County, TN – On Friday, October 7th, 2016, Tennessee State Representative Joe Pitts and the Business Advisory Council for transitional students in the Clarksville-Montgomery County School System will be hosting the #InclusionWorks Employer Seminar.
«Read the rest of this article»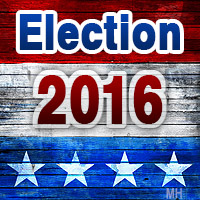 Clarksville, TN – Join fellow Democratic Party Members and Progressives from Clarksville Montgomery County and the Coffee Party of Clarksville, TN as we come together to discuss the upcoming election and to meet some of the Democratic Party Candidates who are running for office.
This event will take place on August 29th, 2016, at Up In Smoke Cigars Inc. 109 Hatcher Lane Clarksville, TN from 6:30pm until 9:30pm.
Come out and let's get fired up for the upcoming election.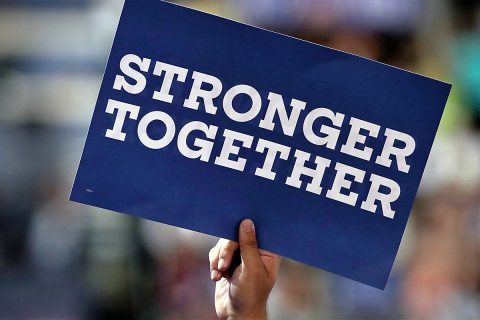 «Read the rest of this article»