Topic: Joe Pitts
Tennessee Representative Joe Pitts
Fort Campbell Troop Cuts Under Review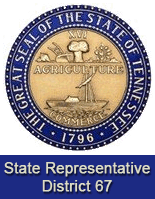 Clarksville, TN – 16 days remain in the public comment period by the United States Army Environmental Command, which is looking at the reduction of active duty troop strength of our armed forces. The US Army Environmental Command is currently taking public comments about this plan through August 25th, 2014.
"The time is now," said Tennessee Representative Joe Pitts (D-Clarksville). "Unrest in the world anywhere means the national defense of the United States must be at full strength in terms of numbers and resources. We need everyone, veterans and the civilian community alike, to send letters, emails and make telephone calls in support of our U.S. Army generally and Fort Campbell specifically."
«Read the rest of this article»
Written by Joe Pitts
Tennessee State Representative – District 67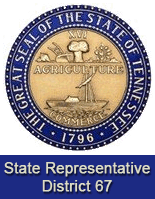 Nashville, TN – A cross burning outside the New Hope Missionary Baptist Church, 1300 Rossview Road is a tragedy of unspeakable proportions. Our community is better than that.
We are calling on the community to rally around this church on Thursday, July 31st, 7:00pm at the church. A few songs and a prayer for unity and forgiveness will be offered at the event. The event will end promptly at 7:30pm.
"Please share this news with your neighbors and fellow church members. Let us stand up as a community and say we will not tolerate this kind of hate," said Joe Pitts. «Read the rest of this article»

Montgomery County, TN – Tennessee Representative Joe Pitts presented a House Joint Resolution Monday recognizing the Silent Witness Project to Montgomery County Sheriff's Deputy Peggy Macias and Sheriff John Fuson.
The Silent Witness Project started in Minnesota in 1990, and Macias worked hard to help bring the project here to Montgomery County.
«Read the rest of this article»
Tennessee State Representative Joe Pitts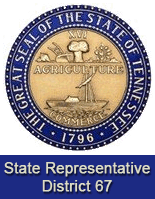 Nashville, TN – Since January 11th, Tennessee Housing Development Agency (THDA) has helped more than 7,000 families avoid foreclosure through our Keep My Tennessee Home program, funded by the U.S. Department of Treasury's Hardest Hit Fund.
We are proud that our program has enabled Tennessee to be among the most aggressive states in putting these funds to work on behalf of eligible households. I want to let you know that the funds awarded to Tennessee have been almost fully committed.
We are closing the program August 31st but for cases eligible under a separate, related fund provided by the National Mortgage Settlement.
«Read the rest of this article»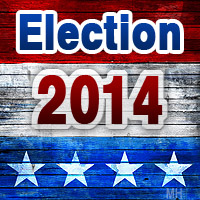 Clarksville, TN – On Tuesday, July 22nd, 2014, the Clarksville Association of Realtors and the Clarksville Home Builders Association will be hosting a Political Candidate Forum featuring candidates running in the August 2014 State Primary and County General Election.
The Political Candidate Forum will take place at the Montgomery County Civic Hall located at 350 Pageant Lane, Suite 201, beginning at 8:15am. «Read the rest of this article»

Clarksville, TN – Maria Jimenez, local accountant and creator of the "FUN Accounting for Preschoolers" program, issued a challenge to the children of the Summer Youth Program.
Participants in the Clarksville Parks and Recreation program were given the opportunity to develop a business plan for a fictional business or profession of their choosing.
«Read the rest of this article»
Ribbon Cutting and VIP Sneak Preview held at Liberty Park Grill on Saturday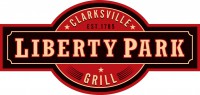 Clarksville, TN – The Liberty Park Grill opens today at 11:00am. The new restaurant serving Liberty Park held a official ribbon-cutting with the Clarksville Area Chamber of Commerce on Saturday in conjunction with a VIP preview of the new restaurant.
Restaurant manager Robert Bowlby took a few minutes to speak with Clarksville Online before the ceremony. "We're so proud to be here! Clarksville is such a wonderful place, it's a wonderful community," he said.
"My family and I are just now getting to know the area but we like what we seen so far. It has a lot of history, a lot of unique things to do like the free movies in the park, the Downtown Farmers Market, the Roxy Regional Theatre. All very unique and exciting venues for us to discover as a family."
«Read the rest of this article»

Clarksville, TN – The Clarksville Area Chamber of Commerce is pleased to announce the 2014-2015 Chamber Board of Directors.
The Chamber elects new leadership each fiscal year, with the fiscal year running from July 1st, 2014 to June 30th, 2015.
«Read the rest of this article»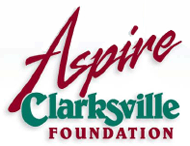 Clarksville, TN – On Monday evening, Dr. Mark Green and Joe Pitts announced that the Aspire Clarksville Foundation had garnered nearly $4 million in pledges, surpassing the current goal, and previous campaigns, by a wide margin.
Aspire Clarksville, an economic development foundation to benefit Clarksville-Montgomery County, Tennessee, officially announced in February that the goal for the entire Aspire V "Focus On The Future" Campaign was $3.8 million.
«Read the rest of this article»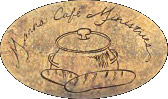 Clarksville, TN – Manna Café Ministries is holding "Grits and Gravy," a fundraiser breakfast sponsored by Align MD and Riverview Inn, on June 19th from 7:00am to 9:00am at Riverview Inn (50 College Street).
Guest speakers will include Tennessee State Senator Mark Green and State Representative Joe Pitts. «Read the rest of this article»