Topic: Joe Pitts
Written by Joe Pitts
Tennessee State Representative – District 67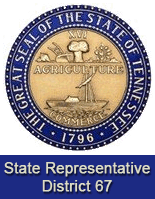 Nashville, TN – This is the time of year when every organization seems to put out their "help needed" sign in our community. And each of these groups is worthy of our support.
I am adding another need to the list for our community. We have 20 senior citizens who are residents of the Lincoln Homes neighborhood and are in need of blankets in advance of the colder weather ahead
I am hoping, during your shopping time over the next few days, you will purchase one, two or half a dozen and make these available to a group of our senior "saints." «Read the rest of this article»
Encourages public input on state standards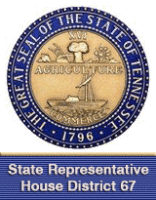 Nashville, TN – Tennessee Governor Bill Haslam today unveiled a website, https://apps.tn.gov/tcas/ , where Tennesseans can review and comment on the state's current K-12 academic standards.
Academic standards set grade-specific goals that define what students are expected to know and be able to do by the end of a given grade or course.
There are more than 1,100 for English language arts (ELA) and more than 900 for mathematics in Tennessee.
"There has been considerable concern about Common Core State Standards, currently in place state-wide," said Tennessee State Representative Joe Pitts (D-Clarksville). "The standards do offer some advantages for students and our public education system, but the quick roll-out did not, among other issues, allow time for educators, students and parents to understand how they work." «Read the rest of this article»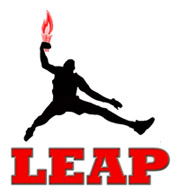 Clarksville, TN – On a crisp October Saturday LEAP organization in collaboration with the Clarksville Housing Authority hosted a Block Party in Lincoln Homes. Laughter could be heard as you approached the block party. It was coming from dozens and dozens of children enjoying free hot dogs, popcorn, and ice cream as well as playing games, jumping in the inflatables provided by A Jump'n Good Time, and live music from DJ Greedy.
LEAP Site Lead Dorlisha White spearheaded the event with the help of Martha Witherspoon of the Housing Authority.
«Read the rest of this article»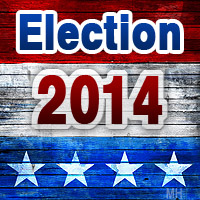 Clarksville, TN – Across Tennessee yesterday, the voters went to the polls to select their representatives for a variety of Federal, State, and Local offices. In Montgomery County voters cast ballots for the Tennessee Governor, U.S. Senator, a Congressman , three Tennessee House seats, the Clarksville City Mayor, and half of the city council seats. Voters also cast ballots on 4 seperate Amendments to the Tennessee Constitution, and a local referendum on allowing retail food stores to offer sell wine in Clarksville; all were approved. Voter turnout was exceptionally low with just 8.09% of the voters choosing to cast ballots in Montgomery county.
In a hard-fought race to become the next Mayor of the city of Clarksville, current Mayor Kim McMillan was reelected with 46.47% of the vote. Challengers Bill Summers and Jeff Burkart split 53.45% of the vote.
«Read the rest of this article»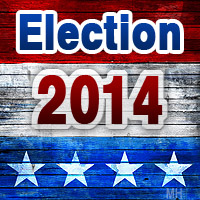 Dear Friends,
Recent election seasons have seen a rising number of candidates and their supporters, including me and mine, standing at the Montgomery County Veterans Plaza during early voting, waving signs at passers-by.
The new configuration of the parking lot however, makes this practice, in my opinion, a serious safety hazard and greatly slows entry to the Plaza for citizens arriving to vote, pay their taxes, renew their license tags, visit our wonderful library or other important reasons to visit the offices located there. «Read the rest of this article»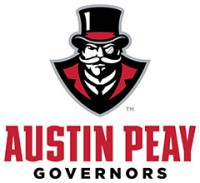 Clarksville, TN – On Saturday the community gathered on Austin Peay State University to attend the ceremonies opening the brand new APSU Governors Football Stadium. The new world-class facility replaces a 68 year old stadium originally built in 1946 as the Clarksville Municipal Stadium.
The new stadium cost $19 million, and has four levels, with most of the offices and dressing rooms, as well as a training room, on the first floor. On the second floor, there will be meeting rooms and an additional weight room. Fans on levels 3 and 4 will find the amenities of club seating and skyboxes – new features to the stadium. The skyboxes are tiered stadium-type seating with up to 22 seats per viewing room. In addition, each skybox has a bar with locations for bar stools, tables and chairs to seat four to six people.
«Read the rest of this article»
Clarksville, TN – In response to the Army's recent Supplemental Programmatic Environmental Assessment (SPEA), Clarksville Mayor Kim McMillan, joined by Montgomery County Mayor Carolyn Bowers and Clarksville Area Chamber of Commerce Executive Director Melinda Shepard, sent public comments on behalf of Clarksville-Montgomery County describing the significant impact a troop reduction could have on the community. «Read the rest of this article»
Tennessee Representative Joe Pitts
Fort Campbell Troop Cuts Under Review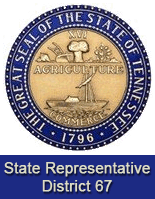 Clarksville, TN – 16 days remain in the public comment period by the United States Army Environmental Command, which is looking at the reduction of active duty troop strength of our armed forces. The US Army Environmental Command is currently taking public comments about this plan through August 25th, 2014.
"The time is now," said Tennessee Representative Joe Pitts (D-Clarksville). "Unrest in the world anywhere means the national defense of the United States must be at full strength in terms of numbers and resources. We need everyone, veterans and the civilian community alike, to send letters, emails and make telephone calls in support of our U.S. Army generally and Fort Campbell specifically."
«Read the rest of this article»
Written by Joe Pitts
Tennessee State Representative – District 67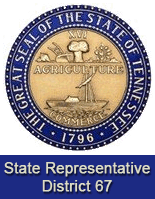 Nashville, TN – A cross burning outside the New Hope Missionary Baptist Church, 1300 Rossview Road is a tragedy of unspeakable proportions. Our community is better than that.
We are calling on the community to rally around this church on Thursday, July 31st, 7:00pm at the church. A few songs and a prayer for unity and forgiveness will be offered at the event. The event will end promptly at 7:30pm.
"Please share this news with your neighbors and fellow church members. Let us stand up as a community and say we will not tolerate this kind of hate," said Joe Pitts. «Read the rest of this article»

Montgomery County, TN – Tennessee Representative Joe Pitts presented a House Joint Resolution Monday recognizing the Silent Witness Project to Montgomery County Sheriff's Deputy Peggy Macias and Sheriff John Fuson.
The Silent Witness Project started in Minnesota in 1990, and Macias worked hard to help bring the project here to Montgomery County.
«Read the rest of this article»