Topic: Joe Pitts
Tennessee Representative Joe Pitts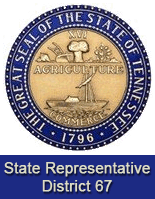 Clarksville, TN – The Austin Peay State University (APSU) Military Student Center is collecting school supplies for military affiliated students attending the university. Your support is needed to help them attain their educational goals, since the majority of military affiliated students are non-traditional students who already have financial obligations outside of their education.
"It is often a financial sacrifice for our soldiers and their families to return to college," said Tennessee State Representative Joe Pitts (D-Clarksville).
«Read the rest of this article»
Tennessee Representative Joe Pitts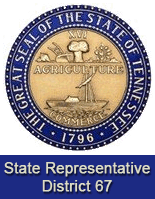 Clarksville, TN – One of the more important issues facing our growing community and our state is the need to improve our transportation infrastructure.  If you drive anywhere in Clarksville-Montgomery County, at any time of day or night, you will find yourself in traffic unlike any I have witnessed during my lifetime in this community.
During my travels around our community this year, and in speaking with various groups, I have mentioned that the Tennessee General Assembly, during our legislative session that ended in April, neglected to enact a plan to improve the transportation system and create a dedicated funding stream to pay for it.  That was one of my regrets during and since the session ended.
«Read the rest of this article»
Vows to continue investigation until every element of the truth is known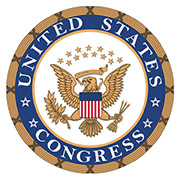 Washington, D.C. – Energy and Commerce Committee Vice Chair Marsha Blackburn (R-TN) joined her Republican colleagues on the House floor tonight to discuss the Congressional investigation into videos showing Planned Parenthood doctors discussing the sale of fetal body parts. A transcript of Congressman Blackburn's remarks follows below:
"We come to the floor tonight as mothers and grandmothers and dads and granddads. We come with just such heavy hearts and such a burden for what we have found out, for what we have seen, and for what has been made public about Planned Parenthood.
«Read the rest of this article»
Clarksville, TN – On Sunday, May 25th, the Vietnam Veterans of America Chapter 396 held their annual Candlelight Vigil to remember the men and women who were left behind in Vietnam when American forces withdrew in 1975.
It is a solemn occasion when a nation gathers together to honor its soldiers, those who lived to come home, but even more importantly those who did not.
«Read the rest of this article»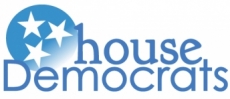 Nashville, TN – Tennessee House Democrats yesterday introduced and fought for legislation that would reaffirm the state's commitment to property tax relief for the disabled, veterans and seniors. The proposed amendment was filed in response to HB1197, sponsored by Oak Ridge Representative John Ragan.
The sponsor conceded that the bill significantly cuts a program of property tax relief for veterans, the disabled and seniors. Democratic caucus members fought against the bill and the cuts. «Read the rest of this article»
Disabled Veterans and Elderly Property Tax Relief bill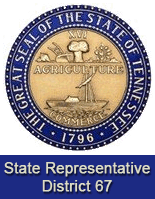 Nashville, TN – A bill designed to help veterans and other persons who lack health insurance at a free clinic operated on the site of an armory, is to be heard on the House Floor Monday, April 13th.
Sponsored by Rep. Brian Terry (R-Murfreesboro), this bill allows a licensed healthcare provider who is a member of the National Guard in this state to provide healthcare services to veterans and uninsured people.  It also allows the military department to permit the use of an armory as a site of a free clinic on a temporary basis.
«Read the rest of this article»
Services to Military Families with Exceptional Family members proposal also advances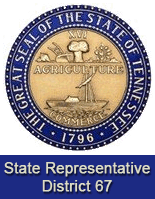 Nashville, TN – Legislation to declare September 18th each year as Carbon Monoxide Awareness Day passed by the House of Representatives on Monday, March 30th, and is now headed to the Governor for his signature. Senator Mark Green (R-Clarksville) was the Senate sponsor.
"Declaring September 18th as Carbon Monoxide Awareness Day, in perpetuity, was the brainchild of Skylar Hughes, a former student of Katy Over, one of the Bikers Who Care who tragically lost their lives on that fateful day," Tennessee State Representative Joe Pitts said.
«Read the rest of this article»
Tennessee State Representative Joe Pitts chosen by peers to serve as Secretary of the Tennessee Legislative Veterans Caucus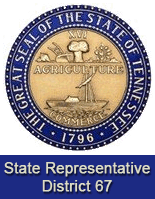 Nashville, TN – House Bill 800 (Rep Joe Pitts, D-Clarksville)/Senate Bill 56 (Sen Mark Green, R-Clarksville) would authorize students who are members of the National Guard or a Reserve unit of a branch of the United States military and who are eligible for the Tennessee Promise Scholarship, but cannot enroll in college in the fall term immediately following completion of high school due to certain military commitments, to enroll in the first term beginning after completion of such commitments without losing eligibility for the scholarship.
The bill passed the Education Administration and Planning Full Committee on Tuesday, March 10th and is currently in Finance, Ways and Means.
«Read the rest of this article»
Tennessee Representative Joe Pitts
Carbon Monoxide Awareness Day legislation advances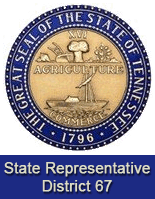 Nashville, TN – A bill designed to help veterans and their spouses find employment was defeated in the Consumer and Human Resources subcommittee of the Tennessee House of Representatives this week.
The bill, sponsored by Representative Joe Pitts (D-Clarksville), would have enabled private employers to create written policies giving preference in hiring honorably discharged veterans, their spouses, widows and widowers.
The bill failed by a quick voice vote with no questions or discussion by the committee.
«Read the rest of this article»
Tennessee Representative Joe Pitts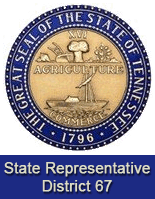 Nashville, TN – Just a few short years ago the Tennessee General Assembly passed legislation that would allow for-profit companies to create and operate virtual public schools. These schools would have a state-wide reach and offer all classes on-line.
Immediately upon passage of the law, the company K12, Inc. contracted with the Union County Tennessee School District to set up the juggernaut now known as the Tennessee Virtual Academy, serving students in kindergarten through 7th grade.
Since its founding as a public virtual school, the Tennessee Virtual Academy has failed its students and the families who depend on our public education system to provide a good education for all students.
«Read the rest of this article»