Topic: Joe Shakeenab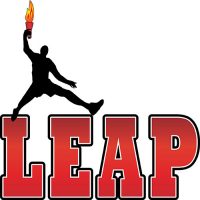 Clarksville, TN – The 501(c)(3) nonprofit youth and business incubation program, Leap Organization hosted its annual Dining with the Stars Gala at the Riverview Inn in downtown Clarksville, Tennessee, on Saturday, March 4th, 2017.
Dining with the Stars is the annual tribute where high school seniors in the Clarksville Montgomery county community are awarded $1000 and $500.00 scholarships based on their essay submission.
Hand Family Companies sustained the gala with their $2500 donation that helped support LEAPs night of student stars shining bright.
«Read the rest of this article»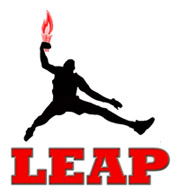 Clarksville, TN – Thanks to Ms. Regina Dillard, a single mom learned about the great services that the LEAP Organization offered to youth while working at the Department of Children's Services for referring her daughter Danielle to the program.
Danielle, while not an at-risk youth, was eager to participate. She learned about the goals of LEAP's youth enrichment programs. Danielle proudly mentions that LEAP changed her life in many different ways and helped her to develop the self-confidence that she needed to be successful.
«Read the rest of this article»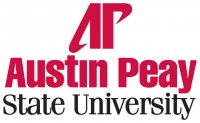 Clarksville, TN – The Austin Peay State University Military Alumni Chapter hosted its second annual scholarship endowment dinner on November 6th as part of the University's Homecoming Week celebration.
During the event, the chapter honored retired Command Sgt. Maj. Sidney Brown, a Vietnam War veteran and active member of the Clarksville-Montgomery County community.
«Read the rest of this article»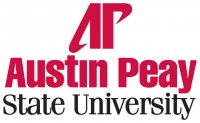 Clarksville, TN – The Office of Student Affairs at Austin Peay State University honored leadership and service by individual students, student organizations, faculty and staff at its annual Student Organization and Leader Awards Program on April 16th.
The purpose of the program is to recognize students, student organizations, faculty and staff who have made significant contributions throughout the year both on and off campus, Director for Student Affairs Programs Tammy Bryant said. «Read the rest of this article»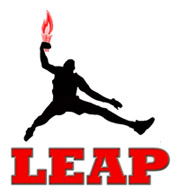 Clarksville, TN – LEAP ORG has welcomed two new members to their Board of Directors. Larson Gafney, Realtor at Keller Williams Realty, and Lois Jones, Associate Director of Career Services at Miller-Motte Technical College.
Gafney joins the L.E.A.P. board as Marketing Director. She brings her knowledge of marketing and social media to the leadership of the LEAP organization. Gafney utilizes her skills in marketing her real estate business via Facebook, Twitter, and YouTube.
«Read the rest of this article»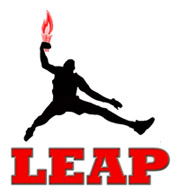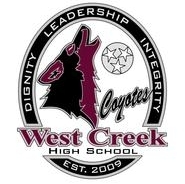 Clarksville, TN – March 15th marked the March Madness Charity 3 on 3 Basketball Tournament at West Creek High School hosted by the LEAP Organization and West Creek High School (WCHS) Lady Coyotes.
The full day of exciting hardwood action was both recreational and competitive as the team's battled on the court for trophies, prizes, and bragging rights.
«Read the rest of this article»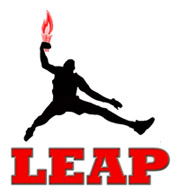 Clarksville, TN – In support of the West Gate Christian Center, LEAP Org. donated 40 pair of new shoes for their upcoming Back to School Shoe Drive.
LEAP Board President, Joe Shakeenab said that, "LEAP Org. is honored to assist other community organizations in their efforts to provide for, uplift, and inspire our children".
"Destiny takes one-step at a time but it is hard to step without a good pair of shoes so I decided to do something," said Cheryl Moultry, Assistant Pastor at Westgate Christian Church.
«Read the rest of this article»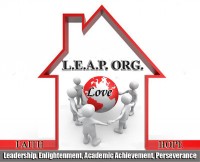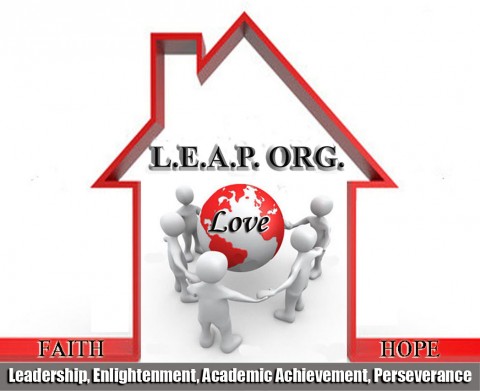 Clarksville, TN – The West Creek High School gymnasium marked the center stage for the 4th Annual Step & Dance Crew Challenge that featured local middle and high school teams.
While Kenwood High, West Creek Middle, and Northeast Middle & High gave valiant and creative performances, it was West Creek High School that captivated the audience with a stellar production.  This marks the 3rd straight year that the West Creek High School impressed the judges panel consisting of various Greek Organizations to win first place in the competition.
«Read the rest of this article»
Clarksville, TN – LEAP Board President Katrina Bufkin passed the torch of leadership to President elect Joe Shakeenab. "While Joe's term as President, officially begins January 1st, 2013, he has already made an impact on LEAP by laying out a Plan to assist the organization in building capacity" commented Richard "Reason" Garrett.
Joe has the distinguished honor of being a retired Special Forces Warrant Officer (Green Beret) with 28 years of military service. He spent 20 years of service with the 5th Special Forces Group. During his years of military travel to the Middle East and the Horn of Africa, He grew accustomed to sacrificing so others could have better opportunities in life. Today, he continues to take this concept with him and impart such principles in others. «Read the rest of this article»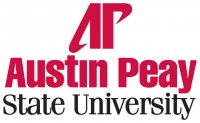 Clarksville, TN – In 1993, a young Green Beret named Joe Shakeenab sought shelter from the hot sun in the African nation of Somalia. Sitting in his combat fatigues under the shade of a tent, he pulled out a notebook and a pencil and began scribbling a few lines of verse.
"When you're gone on deployments, that's the way you go on with yourself, just to maintain your own mind," he said. "I wrote about what I'd seen and what I thought. I told the experiences through poetry."
«Read the rest of this article»