Topic: John Brown
Written by Sgt. 1st Class John Brown
1st Brigade Combat Team, 101st Airborne Division (AA) Public Affairs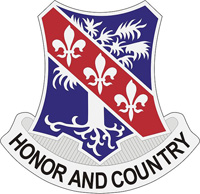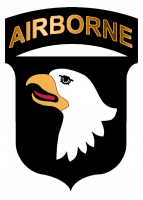 Jalalabad, Afghanistan – When U.S. Army Spc. April Harvey walked into the recruiting office near her hometown of Gallup, NM, after graduating high school, she knew she wanted to take control of her life, and she wanted to do it her way.
As with any soldier that enlists into the Army, Harvey was offered several different jobs, or military occupational specialties. While at the recruiting station, Harvey was offered a series of jobs: 68W (Medic), 42A (Human Resources Specialist), 92Y (Logistics Specialist) and other jobs that just weren't the kind of thing that fit Harvey's personality.
«Read the rest of this article»
APSU Sports: Austin Peay Men's Basketball

Chattanooga, TN – In a game of runs, High Point had one too many as the Panthers handed Austin Peay State University its sixth straight loss as the Governors fell, 74-72, in the consolation game of the Dr. Pepper Classic.
«Read the rest of this article»
Austin Peay Governors vs. High Point
December 29th, 2012 | 3:30pm
McKenzie Arena | Chattanooga, TN

Chattanooga, TN – Austin Peay will attempt to snap a five-game losing streak when it plays High Point in the consolation game of the Dr. Pepper Classic, 3:30pm (CDT), Saturday in McKenzie Arena.
High Point also is amidst a losing streak. Its 68-61 loss to Chattanooga, Friday, was its fourth straight.
«Read the rest of this article»
Rail Traffic Recovery, Retirements Creating Career Opportunities Like The "Faces of Freight Rail" Profiled on AAR.ORG

Washington, D.C. – America's railroads are well positioned for job growth as rail traffic begins to return and the industry is forecasted to see a significant wave of retirements over the next five years. According to U.S. Railroad Retirement Board data, 67,000 rail employees will be eligible for retirement over the next five years, representing roughly 30 percent of the industry's current workforce. In addition, railroads have begun to hire in response to the gradual return in rail traffic, bringing back workers or recruiting new employees for jobs located all around the U.S.
"Railroads today are well positioned to offer jobs – potentially life-long careers – to people all across the country," said Edward R. Hamberger, President and CEO of the Association of American Railroads (AAR). «Read the rest of this article»