Topic: John Dreyzehner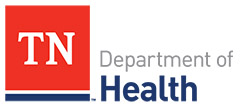 Nashville, TN – The Tennessee Department of Health confirms there have been 24 persons diagnosed with Zika virus disease in Tennessee this year.
Cases of locally transmitted Zika virus have been identified in a small area in Miami, Florida, but all cases in Tennessee have occurred in people returning from international travel to affected areas.
This serves as a reminder that anyone traveling to affected areas should be very careful to avoid mosquito bites during travel and for three weeks after travel.
«Read the rest of this article»
Mary Beth Edwards and Tyler James Keatts of Stewart County elected Teen Tobacco-Free Ambassadors.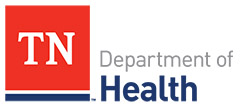 Sevierville, TN – More than 400 teens from across Tennessee gathered at the Sevierville Convention Center July 17th-19th, 2016 to take part in the Tennessee Department of Health's first-ever FACT Summit, a statewide tobacco prevention conference for youth. "FACT" stands for "Free and Clear Tennessee," envisioning a state free of tobacco and nicotine addiction where everyone enjoys clear air.
The FACT Summit provided a forum for participants representing 51 Tennessee counties to create a youth-led movement of peer-to-peer education and advocacy for prevention of tobacco and nicotine addiction across Tennessee.
«Read the rest of this article»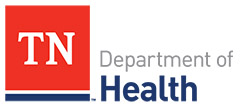 Nashville, TN – In just a few days, thousands of students from across Tennessee will take their seats in classrooms to begin a new academic year filled with wonderful experiences and learning opportunities.
As these youngsters start opening books and mingling with friends, some will miss out on the important first few days of school, unable to attend because they aren't properly immunized to prevent the spread of dangerous, infectious diseases.
«Read the rest of this article»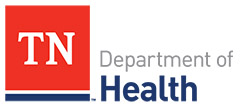 Nashville, TN – Another school year will soon begin for many students in Tennessee and now is the time to make sure they receive the required immunizations for school attendance.
''Vaccines are critical protection for our own children and help keep other kids around them safe from many diseases,'' said TDH Commissioner John Dreyzehner, MD, MPH. "The measles outbreak we just emerged from in Memphis should serve as a vivid wake-up call and remind us how lucky we are to have vaccines that protect us. Please make sure you and yours have the vaccines you need."
«Read the rest of this article»
"Fight the Bite – Hydrate Right – Respect the Sun's Might"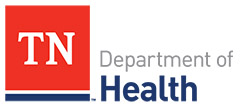 Nashville, TN – Summer is fast approaching and that means plenty of opportunities for outdoor fun and adventures across Tennessee. Thousands of music lovers will visit Nashville and Manchester June 9th through 12th for the CMA Music Festival and Bonnaroo.
Thousands more are expected for Elvis Week in Memphis August 10th through 16th and in Bristol for Bristol Motor Speedway's NASCAR event August 20th.
«Read the rest of this article»
Written by John Dreyzehner, MD, MPH
Tennessee Department of Health Commissioner
and Wendy Long, MD, MPH
TennCare Deputy Director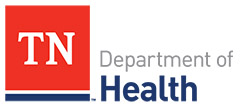 Nashville, TN – Tennessee strongly encourages communities to fluoridate their water supplies to reduce the impact of oral disease on our kids' physical, emotional and economic well-being, in particular the impact to our state's most vulnerable children.
Community water fluoridation is a proven prevention strategy fundamental to health equity and optimal health for all and the science is clear: Fluoride provides substantial benefits throughout our lives at a low cost, with $1.00 spent on fluoride saving $38.00 in future dental treatment costs.
«Read the rest of this article»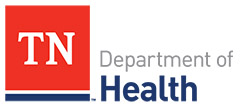 Nashville, TN – As summer vacations begin, many people will be traveling and enjoying outdoor activities, but before you enjoy time at the pool, ocean or other swimming destination, the Tennessee Department of Health reminds you to think water safety first.
''Having fun and enjoying physical activity in and around water is a joy for children of all ages and staying safe from illness and injury in the process is something we all want to do," said TDH Commissioner John Dreyzehner, MD, MPH.
«Read the rest of this article»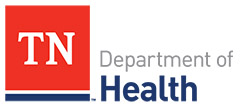 Nashville, TN – The Shelby County Health Department, supported by staff members from the Tennessee Department of Health, continued work throughout the weekend to prevent the spread of measles.
SCHD and TDH Friday reported two cases of the disease in Shelby County; as of today the case count for those meeting the case definition for measles has increased to six.  All are in Shelby County.
"As a highly contagious and sometimes serious disease, measles infects approximately 20 million worldwide each year," said TDH Commissioner John Dreyzehner, MD, MPH.
«Read the rest of this article»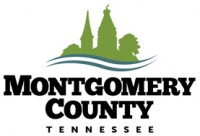 Montgomery County, TN – Montgomery County Mayor Jim Durrett and Montgomery County Public Health Director Joey Smith, this week urged residents and business owners to start "Tip and Toss" and "SWAT" actions to prevent mosquito breeding grounds.
"Mosquito season has started in Tennessee, presenting potential health problems for residents who could be bitten by disease-carrying mosquitoes," said Mayor Durrett.  "To prevent mosquito breeding spots, we urge residents and business owners to do a cleanup near their homes and establishments, discarding or tipping over items than can unintentionally hold water that mosquitoes can use to lay eggs and multiply.  A mosquito can lay her eggs in something as small as a plastic soda bottle top, so tossing these types of items into the trash could help prevent you or someone else from suffering a mosquito bite."
«Read the rest of this article»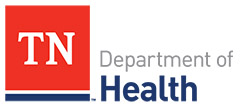 Nashville, TN – Milk, whether it comes from seemingly healthy cows, goats or any other animal, can cause serious health problems, including death, if it has not been pasteurized to kill harmful bacteria.
This reminder from the Tennessee Department of Health comes following the Centers for Disease Control and Prevention's announcement regarding hospitalizations and a death from Listeria infections linked to people drinking raw milk from a Pennsylvania dairy.
«Read the rest of this article»