Topic: John Dreyzehner
Evolving Research & Recent Regulatory Actions Increase Concerns about Impacts to Health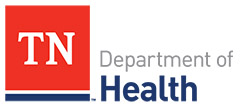 Nashville, TN – In February of 2013, the Tennessee Department of Health issued its first public health advisory on electronic nicotine delivery systems.
After reviewing a growing body of unbiased, scientific research, TDH is issuing an updated advisory that provides more information and urges current and potential users to understand new evidence of risks associated with e-cigarettes and similar devices.
«Read the rest of this article»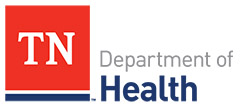 Nashville, TN – It's that time of year. As many are mingling with large numbers of people while shopping, attending parties, participating in religious celebrations or traveling, the risk for encountering someone infected with influenza increases.
At the same time, the influenza virus is beginning to affect more people as the winter flu season approaches its peak weeks for infection in Tennessee.
«Read the rest of this article»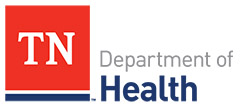 Nashville, TN – Antibiotics are among the most commonly prescribed drugs used in human medicine, and chances are you and your family members have taken them multiple times.These vital drugs help fight life-threatening bacterial diseases and are generally safe when appropriately prescribed.
But overuse and misuse of antibiotics can reduce their benefit and contribute to the rise of drug-resistant bacteria, which kill thousands of Americans every year.
«Read the rest of this article»
1,451 Tennesseans Die from Drug Overdoses in 2015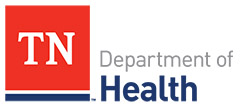 Nashville, TN – Tennessee Department of Health data show 1,451 people died from drug overdoses in the state in 2015.
This is the highest annual number of overdose deaths recorded in state history and brings the five-year total for Tennessee to 6,036 lives lost. That figure is approximately the equivalent of every person on 40 mid-size jet liners dying.
«Read the rest of this article»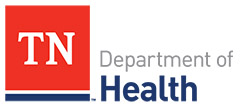 Nashville, TN – Tennessee Governor Bill Haslam has proclaimed October 3rd-9th, 2016 Child Health Week in Tennessee.
The Tennessee Department of Health encourages all Tennesseans to put the health and well-being of children first during Child Health Week and every day of the year.
«Read the rest of this article»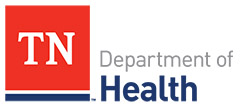 Nashville, TN – Seasonal frosts that help reduce mosquito activity in Tennessee will arrive soon, bringing some relief from the blood-feeding insects.
Mosquitoes in Tennessee are currently known to transmit diseases such as West Nile virus and La Crosse Encephalitis. With 45 cases of travel-related Zika Virus Disease confirmed thus far this year in Tennessee, there is yet another reason to "Fight the Bite."
«Read the rest of this article»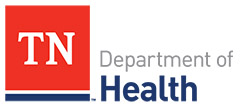 Nashville, TN – Tennessee has a powerful new tool to fight opioid overdose with the passage of Public Chapter 596. This new law allows authorized pharmacists to dispense naloxone to a person at risk of opioid overdose or to a family member, friend or other person to assist someone at risk of an opiate-related overdose.
Public Chapter 596 sets up a statewide pharmacy practice agreement for what is called "opioid antagonist therapy."
«Read the rest of this article»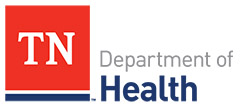 Nashville, TN – The Tennessee Department of Health recognizes breastfeeding as an important way to help babies get off to a healthy start. Breastfeeding is a key to Sustainable development.
'Community support for breastfeeding is essential to help more mothers make the important and healthy choice to breastfeed,'' said TDH Commissioner John Dreyzehner, MD, MPH. ''We applaud the many businesses in Tennessee who have already made the commitment to create an environment that encourages mothers to breastfeed.''
«Read the rest of this article»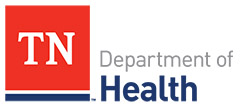 Nashville, TN – The Tennessee Department of Health confirms there have been 24 persons diagnosed with Zika virus disease in Tennessee this year.
Cases of locally transmitted Zika virus have been identified in a small area in Miami, Florida, but all cases in Tennessee have occurred in people returning from international travel to affected areas.
This serves as a reminder that anyone traveling to affected areas should be very careful to avoid mosquito bites during travel and for three weeks after travel.
«Read the rest of this article»
Mary Beth Edwards and Tyler James Keatts of Stewart County elected Teen Tobacco-Free Ambassadors.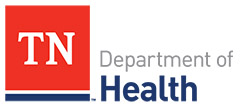 Sevierville, TN – More than 400 teens from across Tennessee gathered at the Sevierville Convention Center July 17th-19th, 2016 to take part in the Tennessee Department of Health's first-ever FACT Summit, a statewide tobacco prevention conference for youth. "FACT" stands for "Free and Clear Tennessee," envisioning a state free of tobacco and nicotine addiction where everyone enjoys clear air.
The FACT Summit provided a forum for participants representing 51 Tennessee counties to create a youth-led movement of peer-to-peer education and advocacy for prevention of tobacco and nicotine addiction across Tennessee.
«Read the rest of this article»