Topic: John Dreyzehner

Nashville, TN – Farmers are at very high risk for fatal and non-fatal injuries while on the job. In fact, Tennessee is among the top six states for deaths due to tractor accidents in agricultural work, according to data from the National Institute of Occupational Safety and Health.
During National Farm Safety and Health Week this September, the Department of Health joins the Department of Agriculture in raising awareness of the risks of farming accidents and ways to save lives through prevention. «Read the rest of this article»

Memphis, TN – Tennessee Governor Bill Haslam and Health Commissioner John Dreyzehner, MD, MPH, rolled up their sleeves in Memphis for their annual vaccinations against influenza and encouraged fellow Tennesseans to do the same to help protect and promote good health in the state.
Receiving an annual flu shot can make a big difference by helping you and others avoid becoming sick.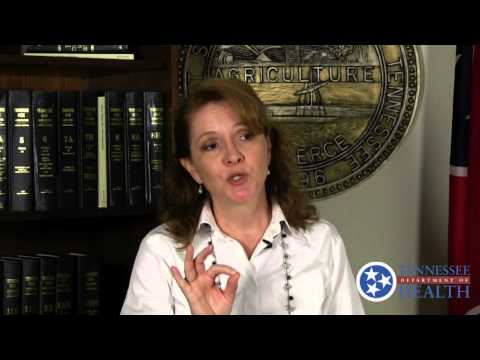 «Read the rest of this article»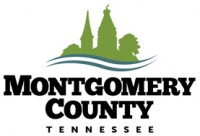 Montgomery County, TN – Last week, two Montgomery County public health employees, Joey Smith and Charlene Haynes, were recognized at the Tennessee Public Health Association's 71st annual conference in Franklin, TN.
Charlene Haynes was awarded the R. H. Hutcheson, Sr., MD Award. This award is presented to a person in the field of public health who has made outstanding contributions to public health throughout their career, over a period of several years. This is considered the association's highest award. Charlene served the Montgomery County Health Department for several years before accepting her current position as Regional Nursing Supervisor for the Tennessee Department of Health.
«Read the rest of this article»

Nashville, TN – Protecting people from infectious diseases is a vital part of the mission of the Tennessee Department of Health, and TDH works around the clock to prepare for, respond to and protect people in the state from diseases both familiar and new to Tennessee. TDH has plans in place to respond to emerging diseases such as Ebola Virus Disease that are now spreading outside the U.S. as well as future health threats that may develop.
"''Are we safe? What is the risk? What should I do?' These are some of the questions we all ask when we hear about unfamiliar and sometimes dangerous communicable diseases," said TDH Commissioner John Dreyzehner, MD, MPH.
«Read the rest of this article»

Nashville, TN – The recent finding of a bat infected with rabies in Tennessee is a reminder these helpful, flying insect eaters should not be handled by humans.
Although only a few bats are identified with rabies in Tennessee each year, it can only take one contact with an infected bat to transmit the fatal disease. The last human case of rabies in Tennessee occurred over a decade ago when contact with a bat occurred but was not reported.
«Read the rest of this article»
Breastfeeding: A Winning Goal for Life

Nashville, TN – The Tennessee Department of Health has been helping mothers give their babies the best start in life for more than 90 years, and education and support for breastfeeding are a big part of these important efforts.
TDH celebrates World Breastfeeding Week August 1st-7th to help promote the importance of breastfeeding as a lifesaving goal. «Read the rest of this article»
Now I Lay Me Down To …

Nashville, TN – Sleep is not a luxury; it is a basic health need long known to affect a person's ability to think and function.
Increasingly scientists and researchers are learning more about other values of sleep that may impact health and help improve and extend lives. «Read the rest of this article»
New State Law on 'Overdose Antidote' Naloxone Use Now in Place

Nashville, TN – The Tennessee Department of Health's Vital Statistics office today released data on 2013 drug overdose deaths in the state. The 1,166 fatalities last year involved prescribed and illegal drugs, unintentional and intentional overdoses, and compares with 1,094 overdose deaths in 2012.
In each of the last two years, more people died from drug overdoses in Tennessee than in either motor vehicle accidents or homicides or suicides*.
Year
OD
MVA
Homicide
Suicide
2012
1,094
958
456
956
2013
1,116
1,008
405
1,017
Total
2,260
1,966
861
1,973
*Source:  Tennessee Department of Health, Office of Vital Records «Read the rest of this article»
Necessary for All, Especially for Travelers

Nashville, TN – The Tennessee Department of Health, in alignment with the U.S. Centers for Disease Control and Prevention, is issuing polio vaccination guidance for individuals planning travel to and from 10 countries where wild poliovirus, or WPV, is currently known to be a threat.
Those countries include: Afghanistan, Nigeria, Pakistan, Cameroon, Ethiopia, Equatorial Guinea, Iraq, Israel, Somalia and Syria. «Read the rest of this article»

Nashville, TN – The Tennessee Department of Health joins a coalition of health providers and other partners across the country taking part in National HIV Testing Day Friday, June 27th.
As part of this effort to raise awareness and promote prevention of HIV, TDH is teaming up with Walgreens and Greater Than AIDS to provide free HIV testing at sites across Tennessee June 26th-28th. TDH encourages all sexually active Tennesseans, regardless of age, to get tested for HIV. «Read the rest of this article»