Topic: John Dreyzehner
Competition Designed to Increase Seat Belt Usage among Teens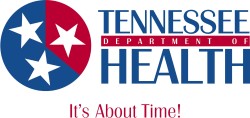 Nashville, TN – Sullivan East High School in Bluff City, Tennessee has been awarded the top prize in Tennessee's first-ever "Battle of the Belt" competition. The Tennessee Department of Health Injury Prevention Program, in partnership with the Tennessee Trauma Centers, sponsors this statewide competition for Tennessee high schools designed to increase seat belt usage.
«Read the rest of this article»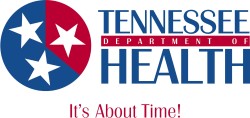 Nashville, TN – Recent action by the Tennessee General Assembly will make it easier for more children to have important dental services including dental sealants and topical fluoride varnish treatments.
The Tennessee Department of Health supports dental care for children as a way to help prevent costly, painful dental issues as a person ages.  «Read the rest of this article»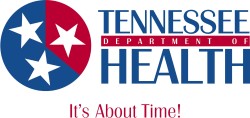 Nashville, TN – Farmers and recreational gardeners will use a variety of tools, equipment and chemicals in the coming weeks to encourage that perfect crop, field or lawn.
The Tennessee Department of Health and the Department of Environment and Conservation are reminding professionals and amateurs alike to think about health and safety as outdoor work calls.
«Read the rest of this article»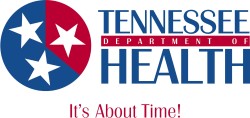 Nashville, TN – For the past half-century, millions of babies across America have been getting their heels pricked for a tiny drop of blood. The stick is part of a process known as newborn screening, which helps identify health problems quickly and has saved countless children from a variety of lifelong disabilities.
Newborn screening was developed by Robert Guthrie, MD, a researcher who was troubled by the early childhood health problems of his son and a niece. Guthrie developed a method in the late 1950s and early 1960s to analyze a spot of dried blood to identify a condition known as phenylketonuria.
«Read the rest of this article»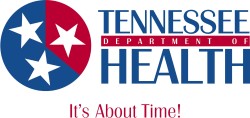 Nashville, TN – Throughout April and May, millions of teenagers will prepare for and participate in that most American of events:  prom night.
While this can be a fun and memorable night for teens, many parents endure stress and anxiety as the evening approaches, having concerns about driving safety, substance use and other risky behaviors. «Read the rest of this article»
Tobacco Quitline Billboards to be placed in Clarksville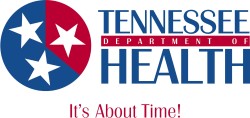 Nashville, TN – Measuring ten feet tall and 20 feet wide, it will be hard for Tennesseans to miss seeing new billboards across the state that promote the toll-free Tennessee Tobacco QuitLine.
While the size is impressive, the graphic message is even more so. It features a young mother cuddling an infant while holding a burning cigarette; the accompanying text reads: "Jenny smokes two packs a day. So does her mom."

«Read the rest of this article»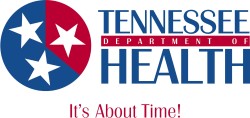 Nashville, TN – The Tennessee Department of Health joins minority health advocates and providers nationwide in observance of National Minority Health Month this April. This annual observance is designed to raise awareness about health issues that affect racial and ethnic minority populations.
Activities planned during the month encourage faith-based and community-based organizations, businesses, health care professionals, academic leaders and others to get involved in efforts to improve the health status of minority populations and eliminate health challenges. «Read the rest of this article»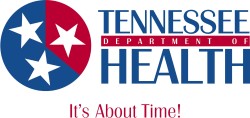 Nashville, TN – Effective April 1st, 2013, prescribers will be required to look up their patients in the state's Controlled Substance Monitoring Database before beginning a new treatment with an opioid or benzodiazepine and at least yearly thereafter if treatment continues.
The reporting will ultimately benefit all Tennesseans in helping to decrease the complex collection of problems associated with improper use of prescribed drugs. «Read the rest of this article»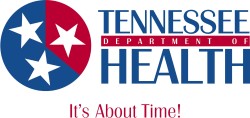 Nashville, TN – Many families and individuals spend the year planning for and dreaming of their spring or summer vacations. Trips to the beach, visits to faraway relatives and sessions at camp can be fun and exciting and the source of happy memories for years to come.
The Tennessee Department of Health offers tips to help ensure all Tennessee travelers have safe and healthy trips this and every year. «Read the rest of this article»
Report Highlights State's Progress in 13 Categories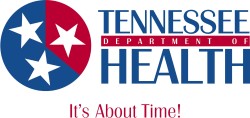 Nashville, TN – The overall death rate for Tennessee children dropped by 20 percent between 2007 and 2011, according to information released by the State Child Fatality Review team.
Notable factors in that reduction are a decrease in sleep-related infant deaths due to suffocation or strangulation, which were down 16.8 percent from 2010 to 2011, and a 20 percent drop in deaths of black children between 2007 and 2011. «Read the rest of this article»