Topic: John Dunn
Baiting Program Expanding in Tennessee This Year to Prevent Raccoon Rabies

Nashville, TN – The Tennessee Department of Health is working with the United States Department of Agriculture to help prevent rabies by distributing oral rabies vaccine for wild raccoons along Tennessee's borders with Alabama, Georgia, North Carolina and Virginia.
The annual baiting program administered by USDA's Animal and Plant Health Inspection Service, Wildlife Services, began in Tennessee September 27th, 2014.
"Control of raccoon rabies is vital to public health, as reducing rabies in wildlife helps prevent transmission to people, pets and livestock," said Health Commissioner John Dreyzehner, MD, MPH. "We are pleased to be part of this important and effective program."
«Read the rest of this article»

Nashville, TN – The recent finding of a bat infected with rabies in Tennessee is a reminder these helpful, flying insect eaters should not be handled by humans.
Although only a few bats are identified with rabies in Tennessee each year, it can only take one contact with an infected bat to transmit the fatal disease. The last human case of rabies in Tennessee occurred over a decade ago when contact with a bat occurred but was not reported.
«Read the rest of this article»

Nashville, TN – While swimming is a fun way to beat the heat and be physically active, thousands of Americans get sick every year due to germs found in the places where we swim.
"We can all help keep our swimming areas safe this summer by following a few easy steps," said TDH Chief Medical Officer David Reagan, MD, PhD. "Taking precautions like showering before swimming and never letting children swim without supervision helps prevent illness and injuries."
«Read the rest of this article»

Nashville, TN –  Most Tennesseans have never seen an animal with rabies or known a family who has lost a loved one to the deadly disease.
While that's a testament to vigorous statewide rabies vaccination efforts that started in 1954, the Tennessee Department of Health is reminding residents this disease could make a comeback if people become complacent. «Read the rest of this article»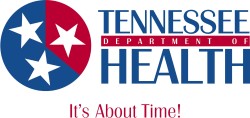 Nashville, TN – Tennessee Department of Health experts say at least eight cases of illness among children in East Tennessee are likely related to drinking "raw" or unpasteurized milk. The investigation has identified a specific type of Escherichia coli O157 as the cause of at least three of the illnesses.
«Read the rest of this article»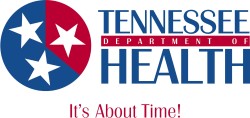 Nashville, TN – "Eat local" isn't just a buzzword referring to the growing trend of consumers buying locally-grown foods. Consumers benefit by receiving fresh foods from local growers while sales benefit local farmers, businesses and economies.
Local foods are the focus of this year's Tennessee Food Safety Task Force Annual Seminar hosted by the Tennessee Departments of Health and Agriculture. «Read the rest of this article»
Enhancing Food Safety and Response to Foodborne Illness Outbreaks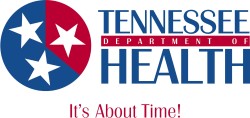 Nashville, TN – The Tennessee Department of Health is partnering with the University of Tennessee to enhance food safety and improve response to outbreaks of foodborne illness in Tennessee and across the country.
The effort is funded by a $200,000 grant awarded to TDH by the Centers for Disease Control and Prevention to create a Center of Excellence. Tennessee was one of only five states to receive such funding. «Read the rest of this article»
New Federal Food Safety Modernization Act Highlighted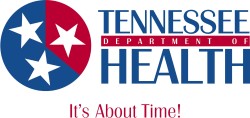 Nashville, TN – Food borne illness has increasingly been linked to contaminated produce like lettuce, tomatoes and cantaloupe.
America's federal food safety laws have been updated with the goal of ensuring the United States' food supply is safe by shifting the focus from responding to contamination to preventing it. «Read the rest of this article»
Residents Strongly Encouraged to Take Precautions to Prevent Infection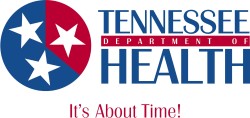 Nashville, TN – The state Public Health Laboratory has confirmed West Nile Virus (WNV) in mosquitoes in Knoxville, Nashville and Memphis, prompting health officials to issue a statewide call to use repellents and take other precautions to prevent bites from mosquitoes and other insects.
These positive tests tell us that individuals bitten by mosquitoes in Tennessee could be at risk for contracting West Nile Virus, said Abelardo C. Moncayo, PhD, director of the Vector-Borne Diseases program for TDOH. We can help control mosquito populations and lessen the risk of infection by emptying containers with standing water, keeping doors and windows screened, and wearing mosquito repellent when outside. «Read the rest of this article»
Residents Urged to Use Repellents, Other Methods to Prevent Bites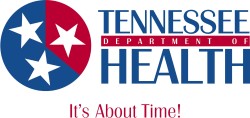 Nashville, TN – Standing water provides the perfect breeding ground for mosquitoes, and flooded areas in Tennessee could easily cause populations of these disease-carrying pests to flourish.
The Tennessee Department of Health is reminding the residents working to clean up homes, businesses and other facilities in Tennessee to take steps to help prevent illnesses associated with mosquitoes. «Read the rest of this article»