Topic: John Tidwell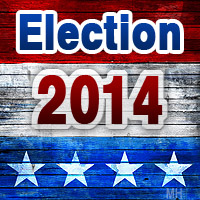 Clarksville, TN – Across Tennessee yesterday, the voters went to the polls to select their representatives for a variety of Federal, State, and Local offices. In Montgomery County voters cast ballots for the Tennessee Governor, U.S. Senator, a Congressman , three Tennessee House seats, the Clarksville City Mayor, and half of the city council seats. Voters also cast ballots on 4 seperate Amendments to the Tennessee Constitution, and a local referendum on allowing retail food stores to offer sell wine in Clarksville; all were approved. Voter turnout was exceptionally low with just 8.09% of the voters choosing to cast ballots in Montgomery county.
In a hard-fought race to become the next Mayor of the city of Clarksville, current Mayor Kim McMillan was reelected with 46.47% of the vote. Challengers Bill Summers and Jeff Burkart split 53.45% of the vote.
«Read the rest of this article»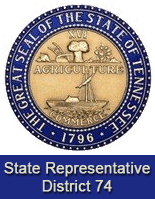 Clarksville, TN – In response to the news that Fort Campbell soldiers from the 101st Airborne Division will be deployed to Liberia to assist in fighting the outbreak of the Ebola virus there, State Representative John Tidwell is calling on the Center for Disease Control (CDC) to prepare hospital personnel in Montgomery County to protect themselves and our community in the event that a returning soldier is infected with the virus.
"Our military families and our community have endured so many burdens in the War on Terror. Now they are being called upon to assist in the world's fight against Ebola.  We need to be sure our families are not endangered by a lack of preparedness," said Tennessee State Representative John Tidwell.
«Read the rest of this article»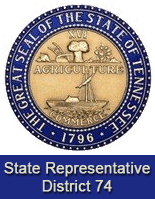 Nashville, TN – Tennessee State Representative John Tidwell would like to announce a grant for The Johnsonville State Historic Park. The grant was the remaining part of an original $250,000 grant to the Raise the Gunboat Organization.
Representative Tidwell who is also a member of "The Raise the Gun Boats Board of Directors". He revised the state grant, so that the Johnsonville State Historic Park can use the remaining money to retrieve, restore and display Civil War artifacts in appropriate cases.
«Read the rest of this article»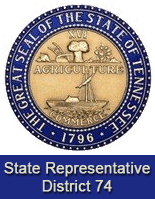 Clarksville, TN – Tennessee State representative John Tidwell has entered into a battle with Tennessee state troopers that unfairly ticketed motorcyclists while incorrectly citing a law that Tidwell authored.
A group of riders complained to Tidwell about a recent incident in which they were pulled over by a state trooper for allegedly not wearing Department of Transportation-approved helmets.
The trooper then made the riders wait on the shoulder of the interstate for 45 minutes, while a friend brought the appropriate helmets from Nashville.
«Read the rest of this article»
Montgomery County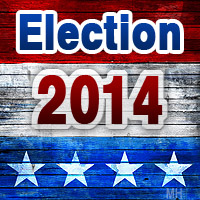 New Johnsonville, TN – Tennessee State Representative John Tidwell is announcing his re-election bid as the Democratic nominee for State House District 74, covering Humphreys, Houston and the western part of Montgomery County.
"We were able to accomplish some great things this year, but we still have a long way to go help working families in Tennessee," said Rep. Tidwell. "I hope to return next year and continue to find more ways to improve the lives of veterans, provide jobs for hard-working families, and ensure that all families have access to high-quality health care."
«Read the rest of this article»

Clarksville, TN – The Clarksville Area Chamber of Commerce is pleased to announce the 2014-2015 Chamber Board of Directors.
The Chamber elects new leadership each fiscal year, with the fiscal year running from July 1st, 2014 to June 30th, 2015.
«Read the rest of this article»

New Johnsonville, TN – On Thursday, Tennessee State Representative John Tidwell hosted a Jobs Fair with the support of the Tennessee Department of Labor.
Over 180 people attended the regional Jobs Fair held in Dickson County with 31 employers from around the region participating.
«Read the rest of this article»
Jobs4TN Hiring event will include over 30 regional employers

Dickson, TN – Tennessee State Representatives David Shepard (D-69) and John Tidwell (D-74) will be co-hosting a job fair on Thursday, June 19th from 10:00am to 2:00pm at the Lester Speyer Community Complex, 115 Tennsco Drive, Dickson, TN.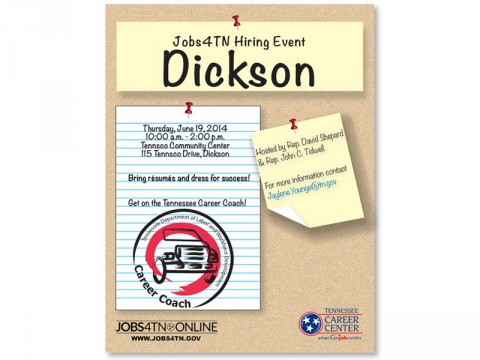 «Read the rest of this article»
Pseudoephedrine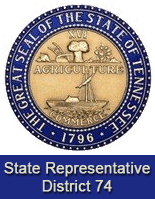 Nashville, TN – Bill HB1574, by the Bill Haslam administration cracks down on the sale of pseudoephedrine, the main ingredient in the production of methamphetamines. Under this proposal, individuals will be limited to purchasing 5.76 grams a month, or 28.8 grams a year, without a doctor's prescription.
There were many compromises on this bill. It basically allows 24 pills a month without a prescription. It does not include  a price increase. This will cover 98% of Tennesseans and still have a major impact on the production of Meth in the state.
Gel and liquid form of pseudoephedrine is still available in unlimited quantities. «Read the rest of this article»
Additional Cell Site Upgraded to 4G LTE as Part of AT&T's Project VIP Investment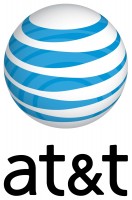 Clarksville, TN – As part of its continuing network investment and ongoing 4G LTE rollout, AT&T* has upgraded a mobile Internet cell site in Clarksville to expand AT&T 4G LTE coverage for area residents and businesses.
AT&T has invested nearly $1.3 billion in its best-in-class wireless and wired networks in Tennessee between 2011 through 2013, driving a wide range of upgrades to enhance speed, reliability, coverage and performance for residents and business customers.
«Read the rest of this article»