Topic: Johns Hopkins University Applied Physics Laboratory
Written by Preston Dyches and Guy Webster
NASA's Jet Propulsion Laboratory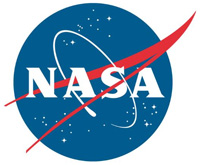 Pasadena, CA – Reddish rock powder from the first hole drilled into a Martian mountain by NASA's Curiosity rover has yielded the mission's first confirmation of a mineral mapped from orbit.
"This connects us with the mineral identifications from orbit, which can now help guide our investigations as we climb the slope and test hypotheses derived from the orbital mapping," said Curiosity Project Scientist John Grotzinger, of the California Institute of Technology in Pasadena.
«Read the rest of this article»
Written by Preston Dyches
NASA's Jet Propulsion Laboratory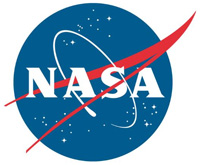 Pasadena, CA – Scientists have found evidence of plate tectonics on Jupiter's moon Europa. This indicates the first sign of this type of surface-shifting geological activity on a world other than Earth.
Researchers have clear visual evidence of Europa's icy crust expanding. However, they could not find areas where the old crust was destroyed to make room for the new.
«Read the rest of this article»
Written by Elizabeth Landau/Preston Dyches
NASA's Jet Propulsion Laboratory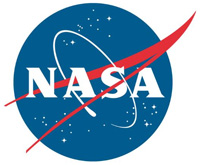 Pasadena, CA – NASA's Voyager 2 spacecraft gave humanity its first close-up look at Neptune and its moon Triton in the summer of 1989. Like an old film, Voyager's historic footage of Triton has been "restored" and used to construct the best-ever global color map of that strange moon.
The map, produced by Paul Schenk, a scientist at the Lunar and Planetary Institute in Houston, has also been used to make a movie recreating that historic Voyager encounter, which took place 25 years ago, on August 25th, 1989.
«Read the rest of this article»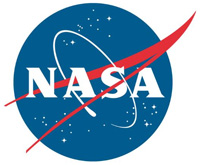 Washington, D.C. – According to NASA, the Comet ISON will flyby Mars on October 1st as continues toward our Sun.
Around the world, astronomers are buzzing with anticipation over the approach of Comet ISON.  On Thanksgiving Day 2013, the icy visitor from the outer solar system will skim the sun's outer atmosphere and, if it survives, could emerge as one of the brightest comets in years.
First, though, it has to fly by Mars.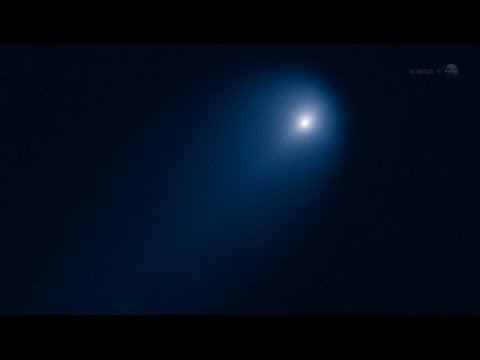 «Read the rest of this article»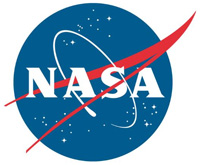 Pasadena, CA – Most of what scientists know of Jupiter's moon Europa they have gleaned from a dozen or so close flybys from NASA's Voyager 2 spacecraft in 1979 and NASA's Galileo spacecraft in the mid-to-late 1990s.
Even in these fleeting, paparazzi-like encounters, scientists have seen a fractured, ice-covered world with tantalizing signs of a liquid water ocean under its surface. Such an environment could potentially be a hospitable home for microbial life.
«Read the rest of this article»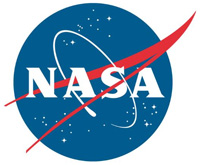 Pasadena, CA – Astronomers using NASA's Spitzer Space Telescope have observed what most likely are strong carbon dioxide emissions from Comet ISON ahead of its anticipated pass through the inner solar system later this year.
Images captured June 13th with Spitzer's Infrared Array Camera indicate carbon dioxide is slowly and steadily "fizzing" away from the so-called "soda-pop comet," along with dust, in a tail about 186,400 miles (300,000 kilometers) long.
«Read the rest of this article»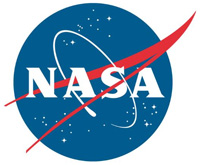 Washington, D.C. – Color and black-and-white images of Earth taken by two NASA interplanetary spacecraft on July 19th show our planet and its moon as bright beacons from millions of miles away in space.
NASA's Cassini spacecraft captured the color images of Earth and the moon from its perch in the Saturn system nearly 900 million miles (1.5 billion kilometers) away. MESSENGER, the first probe to orbit Mercury, took a black-and-white image from a distance of 61 million miles (98 million kilometers) as part of a campaign to search for natural satellites of the planet.
«Read the rest of this article»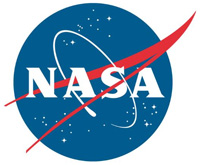 Pasadena, CA – Data from NASA's Voyager 1, now more than 11 billion miles (18 billion kilometers) from the sun, suggest the spacecraft is closer to becoming the first human-made object to reach interstellar space.
Research using Voyager 1 data and published in the journal Science today provides new detail on the last region the spacecraft will cross before it leaves the heliosphere, or the bubble around our sun, and enters interstellar space.
«Read the rest of this article»
Johns Hopkins University/Applied Physics Laboratory (JHU/APL)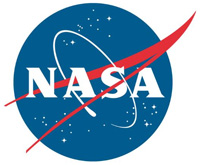 Laurel, MD – Just 96 days since their launch, NASA's twin Van Allen Probes have already provided new insights into the structure and behavior of the radiation belts that surround Earth, giving scientists a clearer understanding about the fundamental physical properties of these regions more than half a century after their discovery.
In a press conference at the American Geophysical Union's 2012 Fall Meeting in San Francisco, members of the Van Allen Probes science team discussed current findings made in unlocking the mysteries of the radiation belts.
«Read the rest of this article»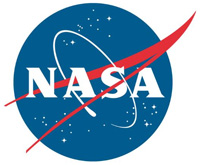 Washington, D.C. – Enormous troughs that reach across the asteroid Vesta may actually be stretch marks that hint of a complexity beyond most asteroids. Scientists have been trying to determine the origin of these unusual troughs since their discovery just last year.
Now, a new analysis supports the notion that the troughs are faults that formed when a fellow asteroid smacked into Vesta's south pole. The research reinforces the claim that Vesta has a layered interior, a quality normally reserved for larger bodies, such as planets and large moons.
«Read the rest of this article»