Topic: Johns Hopkins University Applied Physics Laboratory
Johns Hopkins University/Applied Physics Laboratory (JHU/APL)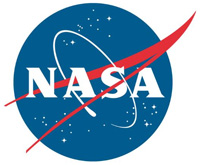 Laurel, MD – Just 96 days since their launch, NASA's twin Van Allen Probes have already provided new insights into the structure and behavior of the radiation belts that surround Earth, giving scientists a clearer understanding about the fundamental physical properties of these regions more than half a century after their discovery.
In a press conference at the American Geophysical Union's 2012 Fall Meeting in San Francisco, members of the Van Allen Probes science team discussed current findings made in unlocking the mysteries of the radiation belts.
«Read the rest of this article»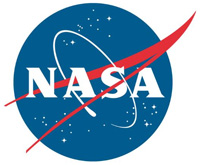 Washington, D.C. – Enormous troughs that reach across the asteroid Vesta may actually be stretch marks that hint of a complexity beyond most asteroids. Scientists have been trying to determine the origin of these unusual troughs since their discovery just last year.
Now, a new analysis supports the notion that the troughs are faults that formed when a fellow asteroid smacked into Vesta's south pole. The research reinforces the claim that Vesta has a layered interior, a quality normally reserved for larger bodies, such as planets and large moons.
«Read the rest of this article»
Written by Jia-Rui Cook
NASA's Jet Propulsion Laboratory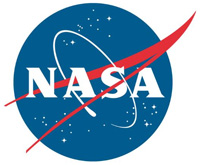 Pasadena, CA – A set of recent papers, many of which draw on data from NASA's Cassini spacecraft, reveal new details in the emerging picture of how Saturn's moon Titan shifts with the seasons and even throughout the day.
The papers, published in the journal Planetary and Space Science in a special issue titled "Titan through Time", show how this largest moon of Saturn is a cousin – though a very peculiar cousin – of Earth.
«Read the rest of this article»
Written Jia-Rui C. Cook and Alan Buis
Jet Propulsion Laboratory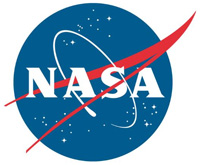 Pasadena, CA – NASA's Voyager 1 spacecraft has entered a new region between our solar system and interstellar space. Data obtained from Voyager over the last year reveal this new region to be a kind of cosmic purgatory. In it, the wind of charged particles streaming out from our sun has calmed, our solar system's magnetic field is piled up, and higher-energy particles from inside our solar system appear to be leaking out into interstellar space.
"Voyager tells us now that we're in a stagnation region in the outermost layer of the bubble around our solar system," said Ed Stone, Voyager project scientist at the California Institute of Technology in Pasadena. "Voyager is showing that what is outside is pushing back. We shouldn't have long to wait to find out what the space between stars is really like."
«Read the rest of this article»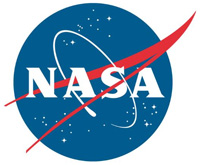 Huntsville, AL – NASA's New Horizons mission reached a special milestone yesterday, December 2nd, 2011, on its way to reconnoiter the Pluto system, coming closer to Pluto than any other spacecraft.
It's taken New Horizons 2,143 days of high-speed flight – covering more than a million kilometers per day for nearly six years—to break the closest-approach mark of 1.58 billion kilometers set by NASA's Voyager 1 in January 1986.
«Read the rest of this article»
Written by Dwayne Brown – NASA Headquarters
and Priscilla Vega – Jet Propulsion Laboratory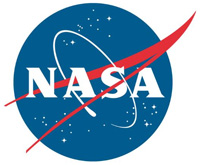 Pasadena, CA – Images from NASA's Mars Reconnaissance Orbiter show sand dunes and ripples moving across the surface of Mars at dozens of locations and shifting up to several yards. These observations reveal the planet's sandy surface is more dynamic than previously thought.
"Mars either has more gusts of wind than we knew about before, or the winds are capable of transporting more sand," said Nathan Bridges, planetary scientist at the Johns Hopkins University's Applied Physics Laboratory in Laurel, MD, and lead author of a paper on the finding published online in the journal Geology. "We used to think of the sand on Mars as relatively immobile, so these new observations are changing our whole perspective."
«Read the rest of this article»
Written by Dauna Coulter
Science at NASA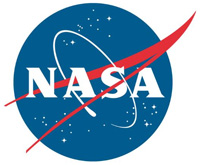 Washington, D.C. – NASA's MESSENGER spacecraft has discovered strange hollows on the surface of Mercury. Images taken from orbit reveal thousands of peculiar depressions at a variety of longitudes and latitudes, ranging in size from 60 feet to over a mile across and 60 to 120 feet deep. No one knows how they got there.
"These hollows were a major surprise," says David Blewett, science team member from the Johns Hopkins University Applied Physics Laboratory. "We've been thinking of Mercury as a relic – a place that's really not changing much anymore, except by impact cratering. But the hollows appear to be younger than the craters in which they are found, and that means Mercury's surface is still evolving in a surprising way."
«Read the rest of this article»