Topic: Jordan Babineaux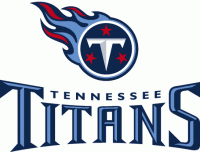 Nashville, TN – The Tennessee Titans have agreed to terms on a multi-year contract with safety Jordan Babineaux.
An eight-year NFL veteran, Babineaux started 14 games and posted a career-high 117 tackles, which led the team, in his first year with Tennessee. He also recorded an 97-yard interception return for touchdown against the Cleveland Browns.
During his career, he has played 115 games, including 43 starts, and posted 11 interceptions and four sacks. Babineaux played college football at Southern Arkansas and started his NFL career as an undrafted free agent with the Seattle Seahawks in 2004. He would go on to play seven season with Seattle before joining the Titans last year.
Titans to pick 20th in NFL Draft
Free Agency begins March 13th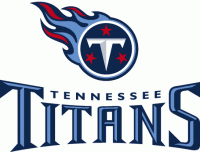 Nashville, TN – When Mike Munchak was hired as head coach of the Tennessee Titans on February 7th, 2011, an uncertain landscape awaited him. The franchise had only recently parted ways with the only head coach in its Tennessee history, and team owner K.S. "Bud" Adams, Jr. had already made the decision to begin anew at the quarterback position.
But the foremost concern on the mind of team management, players and fans alike was whether or not there would even be a football season.
A year later, on the heels of a 9-7 season in which the Titans narrowly missed out on a playoff berth, the franchise is once again enjoying stability and a sense of hope. «Read the rest of this article»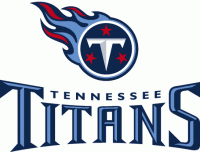 Nashville, TN – With 3:01 left in the game, Matt Hasselbeck completes a 2-yard touchdown pass to Damian Williams to carry the Tennessee Titans past the Tampa Bay Buccaneers 23-17 Sunday afternoon.
Chris Johnson carried the ball 23 times for a season-high 190 yards against the Buccaneers for an average of 8.3 yards per carry. It was the third-highest rushing yardage total in his four-year career, and the performance ranks 13th in franchise history. His 190 yards also is the fourth-highest total in the NFL in 2011. «Read the rest of this article»
Tennessee Titans (3-1) at Pittsburgh Steelers (2-2)
Sunday, October 9th, 2011 • Noon CDT
Heinz Field • Pittsburgh, PA • TV: CBS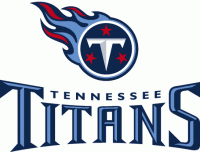 Nashville, TN – The Titans (3-1) carry a three-game winning streak into Pittsburgh this week, as they travel to face the Steelers (2-2) at Heinz Field (capacity 65,500). Kickoff is scheduled for noon CDT on Sunday, October 9th.
Two of the NFL's top defenses entering Week 5 will be on display. The Titans rank first in the NFL in scoring defense (14.0 points per game by opponents), first in opponents' yards per play (4.36) and seventh in overall defense (299.8 yards per contest). No team has scored more than 16 points this season against the Titans. Meanwhile, the Steelers are second in total defense (277.0 yards per game) and fifth in scoring defense (18.0 points per game). «Read the rest of this article»
Written by Craig Peters
Titans Online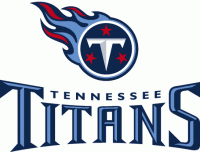 Nashville, TN – Tommie Campbell had the view that defensive backs have in their dreams.
The Titans rookie safety saw a wobbling pass and 90 yards of lush, open LP Field grass.
Seconds later, the seventh round draft pick and former airport janitor, brought thousands to their feet by taking the interception for a touchdown. Campbell had enough gas in his tank to punctuate the return by putting one hand on his helmet in a tribute to Deion Sanders before high-fiving fans in the front row.
"I guess the quarterback and receiver weren't on the same page," Campbell said. "I saw the ball, broke on the ball and caught the ball first because I have had trouble with that at practice. From there, it was just run like Forrest Gump. I just took off and didn't stop until I got into the end zone. «Read the rest of this article»
Tennessee Titans (0-0) vs. Minnesota Vikings (0-0)
Saturday, August 13th, 2011 • 7:00pm CDT • LP Field • Nashville, TN • TV: WKRN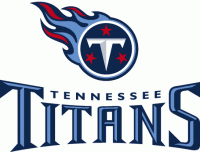 Nashville, TN – The Tennessee Titans (0-0) open their preseason season schedule this week, hosting the Minnesota Vikings (0-0) at LP Field (capacity 69,143). Kickoff is scheduled for 7:00pm CDT on Saturday, August 13th.
The Titans and Vikings earned identical 6-10 records in 2010, and each team will take the field with a markedly different appearance from one year ago. The changes include new head coaches, assistant coaches and quarterbacks who are hoping to make a quick impact and reverse their team's recent fortunes. «Read the rest of this article»