Topic: Josh Lewis
Austin Peay Sports Information

Clarksville, TN – Although Austin Peay junior center Chris Horton was bypassed for Ohio Valley Conference honors—he was named first team by College Hoops Daily and second team by College Sports Madness—his 2014-15 season certainly left its mark and cannot be overlooked for multiple achievements by the lanky 6-8 Decatur, Georgia native.
«Read the rest of this article»
Austin Peay Sports Information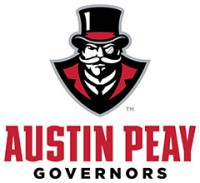 Clarksville, TN – Junior Tiasha Gray, of the Austin Peay State University women's basketball team, has been named the Copies in a Flash APSU Athlete of the Week.
Gray took home adidas®/Ohio Valley Conference Women's Basketball Player of the Week honors after her 36-point, six-steal performance helped Austin Peay clinch the No. 7 seed on the regular season's final day with a comeback win at Southeast Missouri, Saturday. She also was tabbed as CollegeSportsMadness.com OVC Women's Basketball Player of the Week for her work against the Redhawks.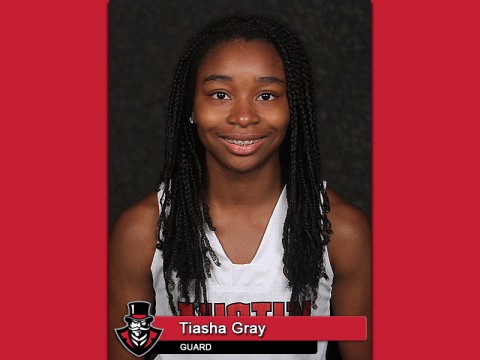 «Read the rest of this article»
Austin Peay State University

Clarksville, TN – On Senior Night, Austin Peay State University's senior class rose to the occasion.
Forward Chris Freeman scored a career-high 24 points while Damarius Smith produced the go-ahead bucket with 40 seconds left and Ed Dyson sealed the contest in the closing seconds with free throws as Austin Peay defeated SIU Edwardsville, 64-61, Thursday night, in Ohio Valley Conference action in Dave Aaron Arena.
«Read the rest of this article»
Austin Peay (7-21/2-12) vs. SIU Edwardsville (12-14/8-7)
Thursday, February 26th, 2015 | 7:00pm CT
Clarksville, TN | Dunn Center

Clarksville, TN – Austin Peay men's basketball will recognize four seniors and one redshirt junior who will be playing their final home game, 7:00pm, Thursday, as the Govs play host to SIU Edwardsville, in a game to be televised by the American Sports Network from the Dunn Center.
«Read the rest of this article»

Clarksville, TN – With his junior season winding down, Austin Peay men's basketball standout Chris Horton is starting to pile up some impressive numbers, that by the end of his senior campaign may put him in the realm among some of the best to ever wear the Governors uniform.
This past weekend versus Tennessee Martin, Horton not only became the 33rd Austin Peay basketball player to score at least 1,000 points in a career, but just the seventh player all-time to have at least 750 rebounds to go with those points.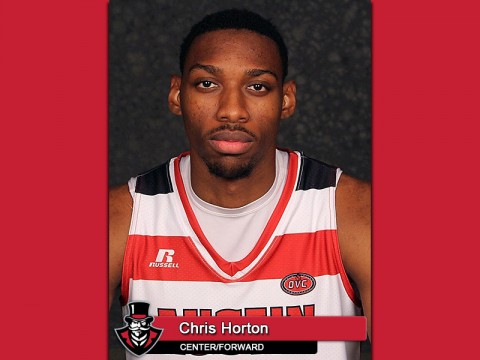 «Read the rest of this article»
APSU Sports Information

Clarksville, TN – It's been a few years since Austin Peay State University men's basketball game added as many scholarship players to its roster as it did for the 2014-15 season.
Back in 2010-11 the Govs actually brought in seven, including Will Triggs, TyShwan Edmondson and Josh Terry.
«Read the rest of this article»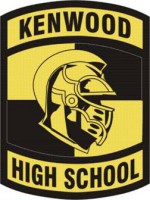 Clarksville, TN – The Kenwood Knights (3-2) trampled the Northwest Vikings (2-3) Friday night, 44-14, for their third win in a row. The Vikings defense simply did not have an answer for the Knights ground game which totaled more than 300 yards.
Kenwood Knight's senior quarterback Malcolm Perry accounted for most of the Knights offense, rushing for just under 200 yards with two touchdowns. Perry was one of four Knight rushers to score a touchdown. Knights senior running back Josh Lewis had two rushing touchdowns along with Perry.
«Read the rest of this article»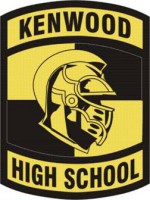 Clarksville, TN – Kenwood High School's football team put together a late scoring drive, August 16th night at the Boarder Wars Football Jamboree, to defeat Christian County (KY) High School, 7-0, while host school West Creek High School played to a 0-0 draw versus Christian County.
In the other two match-ups in the jamboree, Madisonville-North Hopkins defeated Northwest High School 7-0, while also defeating Montgomery Central High School, 28-0.
With a little over six minutes left in their two-quarter scrimmage, Kenwood would start what would be their game-winning drive on their own three-yard line following a great kick by the Christian County punter – pinning the Knights deep in their own territory.
«Read the rest of this article»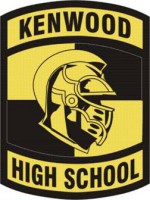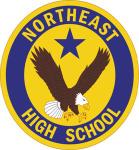 Clarksville, TN – Going into its regular-season District 10-AAA finale, November 1st, the Kenwood High School football team knew it had to win to have any chance at getting into the post-season playoffs or its season would be over.
Well they did their part, as the Knights kept their hopes for a playoff berth alive with a 44-21 victory over the Northeast High School Eagles. «Read the rest of this article»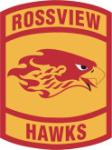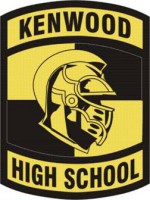 Clarksville, TN – Rossview High School and Kenwood High School combined for 1,161 yards of total offense and 103 points in their District 10-AAA match up, October 4th, but it was two late turnovers by the Knights that proved to be the biggest turning point, as the Hawks came away with a 59-44 victory.
Rossview (6-1, 3-1 District 10-AAA) led Kenwood by 16 points, 52-36, heading into the final quarter; but got it back to a one-score game just 52 second into the final period on a 9-yard run by Knights quarterback Malcolm Perry – who followed with a two-point conversion run, to make it 52-44.
«Read the rest of this article»