Topic: July 4th

Nashville, TN – The Tennessee Wildlife Resources Agency (TWRA) reported two-boating related fatalities over the July 4th holiday weekend. The fatal incidents occurred on Old Hickory lake  and Center Hill lake.
The TWRA also reported that boating officers made seven boating under the influence (BUI) arrests. TWRA boating officers were out in full force and checked more than 6,600 boats and issued 210 warnings and 319 citations. «Read the rest of this article»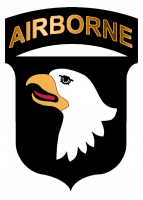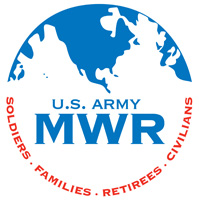 Fort Campbell, KY – Fort Campbell and the surrounding communities came together to celebrate the 4th of July, Independence Day with a bang at Fort Campbell's USAA and MWR's (Morale, Welfare and Recreation) Independence Day Carnival and Fireworks display.
"This is what we're here for! We're here to celebrate the birth of our nation, our soldiers and their families, and our civilians workers. They give so much to us and this is our way of giving back to them especially today on our nation's birthday," said Rayna Holly from the Fort Campbell Public Affiars Office.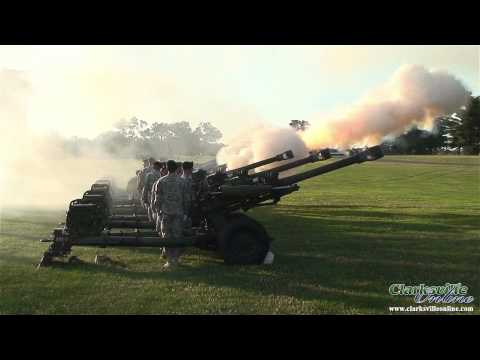 «Read the rest of this article»
No Construction-Related Lane Closures on Tennessee Highways July 3rd-7th

Nashville, TN – Road construction won't slow motorists across Tennessee over the July 4th holiday. The Tennessee Department of Transportation will suspend all construction-related lane closures on interstates and state routes beginning at 6:00am on Thursday, July 3rd, 2014 through 6:00am on Monday, July 7th to provide maximum roadway capacity for holiday travelers.
«Read the rest of this article»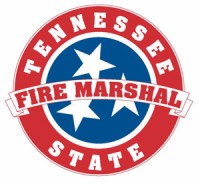 Nashville, TN – Celebrating our nation's independence with fireworks is a longstanding tradition in the United States. However, thousands of people, most often children and teens, are seriously injured each year due to improper use. State Fire Marshal and Commissioner Julie Mix McPeak encourages Tennesseans to be fireworks smart this Fourth of July by opting to attend organized fireworks displays.
"We encourage Tennesseans to enjoy fireworks at a public display presented by trained professionals where compliance with state-of-the-art fire codes offers a safer way to celebrate the holiday," McPeak said.
«Read the rest of this article»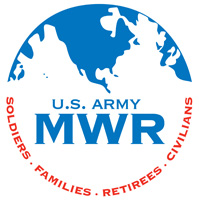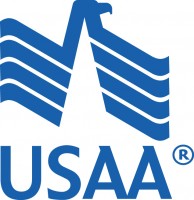 Fort Campbell, KY – Join us for the USAA and Fort Campbell MWR Independence Week Carnival.  This year's theme for Independence Week activities is Soldier for Life.
Army Vice Chief of Staff Gen. John F. Campbell recently stated in a Facebook town hall, "The Soldier for Life program connects Soldiers, Veterans and Families with resources and opportunities both during and post military service.  The program strives to change the mindset of Soldiers and Veterans to instill, 'Once a Soldier, always a Soldier, a Soldier for Life.'"
«Read the rest of this article»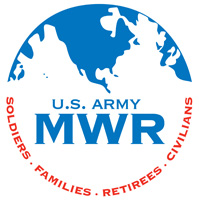 Fort Campbell, KY – In 1776, horseback was one of the most prominent methods of transportation. Come and experience it for yourself on July 4th when the Fort Campbell Riding Stables offers Buy One/Get One (BOGO) trail rides. Two people ride for only $20.00!
Rides will leave out at 9:00am, 10:30am, 1:00pm and 2:30pm. Please arrive at least 30 minutes prior to your ride. All riders must be at least 8 years old and have on closed toe shoes, long pants and a shirt with sleeves. «Read the rest of this article»
Written by Sgt. Sinthia Rosario
101st Sustainment Brigade, 101st Airborne Division (AA) Public Affairs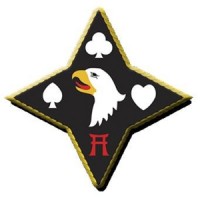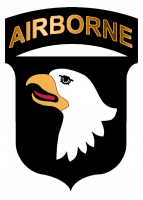 Bagram Airfield, Afghanistan – Twin brothers as children normally do everything together; they share each other's dreams as well as plan what they want to be when they grow up, then as adults some slowly grow apart while others maintain their strong brotherly bond.
Capt. Matthew N. Mayor, brigade logistics and operations officer with 101st Sustainment Brigade, Task Force Lifeliner and Capt. Mark E. Mayor, brigade intelligence and current operations officer with 2nd Brigade Combat Team, 1st Cavalry Division "Black Jack Brigade", identical twin brothers hailing from Kenosha, WI, have always been very close and inseparable.
«Read the rest of this article»
Nashville, TN – Mike Aiken's new "Summertime Song" video, shot on the fourth of July weekend in 95-degree heat and 90-percent humidity at various Virginia locations, shows an entertaining Aiken in full "play" mode. "Summertime Song" is the first single from Mike's sixth studio album, "Captains & Cowboys", released in April on Northwind Records.
"It's a fun tune about playing 'hooky' from life," Aiken says with a grin.  Co-written by Aiken and Tim Buppert ("She's Sure Taking It Well," "Another Nine Minutes"), the track literally sizzles with life and features scorching guitar runs by Aiken and the legendary Dan Baird (Georgia Satellites).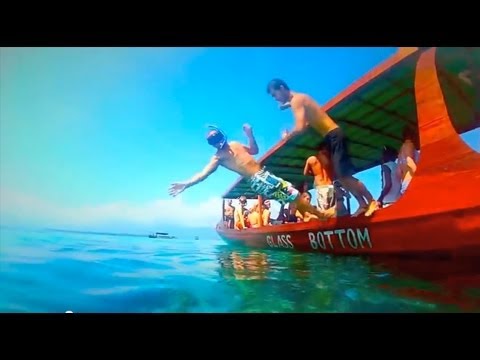 «Read the rest of this article»
Six Traffic Fatalities in No Refusal Counties; 16 Fatalities overall during Fourth of July Period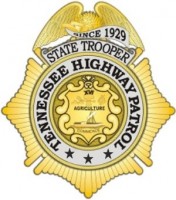 Nashville, TN – The Tennessee Highway Patrol arrested 61 individuals on suspicion of impaired driving in the 16-county "No Refusal" enforcement effort during the Fourth of July holiday period.
During the 102-hour period, six people were killed in traffic crashes in the counties participating in "No Refusal" and a total of 16 people died in vehicular crashes statewide.
The holiday period ran from 6:00pm on Wednesday, July 3rd through 11:59pm on Sunday, July 7th. «Read the rest of this article»
Traffic Fatalities Decline Nearly 14% In First Six Months Of 2013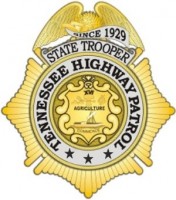 Nashville, TN – Tennessee Highway Patrol (THP) Colonel Tracy Trott today announced the preliminary number of traffic fatalities on state roadways have decreased by nearly 14 percent (13.8%) for the first six months of 2013, compared to the same time period in 2012.
The THP reported 436 people died in traffic crashes in Tennessee from January 1st through June 30th, 2013. That is 70 fewer than the 506 vehicular fatalities that occurred during the same dates in 2012. Please note these figures include vehicular fatalities reported by all law enforcement agencies across the state. «Read the rest of this article»