Topic: June Boom over Clarksville
Unique Fireworks Show Celebrates 5th Anniversary
Clarksville, TN – The Lodge Sports Pub and Governor's Square Mall have teamed up with Fuse Fireworks + Shows to bring a free fireworks show to Clarksville on Saturday June 8th, 2013.
This will be the 5th year for June Boom Over Clarksville at The Lodge. "Each year gets bigger, and this year will be no exception. We have combined June Boom with The Lodge's 10th Birthday Party to make this event the best ever", says Frank Caldwell owner of The Lodge.
«Read the rest of this article»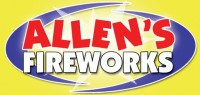 Clarksville, TN – Allen's Fireworks held their third annual June Boom Over Clarksville event on Saturday. The fireworks exhibition gives the public an up close look and preview of fireworks that are available for you to use at your own celebrations.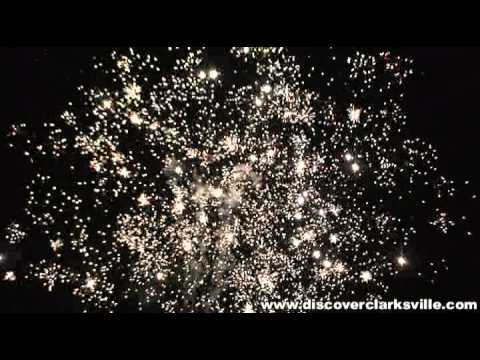 «Read the rest of this article»
Clarksville, TN – Allen's Fireworks will present the third annual "June Boom Over Clarksville" on Saturday, June 4th at Governor's Square Mall. The fireworks will kick off at 9:00pm. 
This event is free and is open to the public. Local radio stations will broadcast live during the event and will announce the names of each fireworks display. «Read the rest of this article»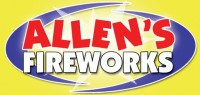 Allen's Fireworks together with Eagle 94.3FM hosted June Boom over Clarksville on Saturday June 6. The event highlights all of the new fireworks available for purchase to celebrate this Fourth of July. JT Daniels from Eagle 94.3 gave out prizes ranging from Fireworks from Allen's to concert tickets.
«Read the rest of this article»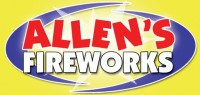 Join Allen's Fireworks on Saturday June 6 at 7:30 p.m. for the 2009 product show! Allen's Fireworks will be highlighting all the new fireworks available this Fourth of July. The fireworks will be shot one at a time to give spectators a chance to see the performance of each item, followed by a fireworks finale! Grab your lawn chairs and bring the family out for a night of music, fun and fireworks! This event is completely FREE and will take place in the parking lot of Governor's Square Mall next to The Lodge Sports Pub in Clarksville, TN.

The Eagle 94.3 will be broadcasting live starting at 8 PM with free prizes every 15 minutes. Grand prizes include concert tickets to see Judas Priest and Whitesnake,  concert tickets to see Fleetwood Mac, and a $400 value TNT Fireworks Assortment! «Read the rest of this article»