Topic: Jupiter
NASA Jet Propulsion Laboratory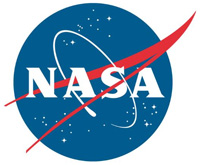 Pasadena, CA – On December 21st, at 8:49:48am PST (10:49:48am CST) NASA's Juno spacecraft will be 3,140 miles (5,053 kilometers) above Jupiter's cloud tops and hurtling by at a healthy clip of 128,802 mph (207,287 kilometers per hour). This will be the 16th science pass of the gas giant and will mark the solar-powered spacecraft's halfway point in data collection during its prime mission.
Juno is in a highly-elliptical 53-day orbit around Jupiter. Each orbit includes a close passage over the planet's cloud deck, where it flies a ground track that extends from Jupiter's north pole to its south pole.
«Read the rest of this article»
NASA Jet Propulsion Laboratory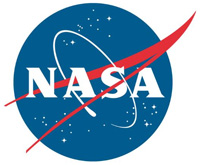 Pasadena, CA – On December 3rd, 2018 after traveling billions of kilometers from Earth, NASA's OSIRIS-REx spacecraft reached its target, Bennu, and kicked off a nearly two-year, up-close investigation of the asteroid.
It will inspect nearly every square inch of this ancient clump of rubble left over from the formation of our solar system. Ultimately, the spacecraft will pick up a sample of pebbles and dust from Bennu's surface and deliver it to Earth in 2023.
Generations of planetary scientists will get to study pieces of the primitive materials that formed our cosmic neighborhood and to better understand the role asteroids may have played in delivering life-forming compounds to planets and moons.
«Read the rest of this article»
NASA's Goddard Space Flight Center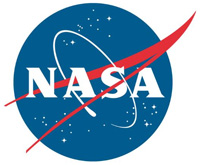 Greenbelt, MD – NASA says that a little over 4 billion years ago, the planets in our solar system coexisted with vast numbers of small rocky or icy objects orbiting the Sun. These were the last remnants of the planetesimals – the primitive building blocks that formed the planets.
Most of these leftover objects were then lost, as shifts in the orbits of the giant planets scattered them to the distant outer reaches of the solar system or beyond. But some were captured in two less-distant regions, near points where the gravitational influence of Jupiter and the Sun balance, and have remained trapped there, mostly untouched, for billions of years.
«Read the rest of this article»
NASA's Jet Propulsion Laboratory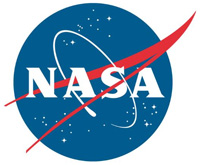 Pasadena, CA – NASA says the entire history of human existence is a tiny blip in our solar system's 4.5-billion-year history. No one was around to see planets forming and undergoing dramatic changes before settling in their present configuration. In order to understand what came before us — before life on Earth and before Earth itself — scientists need to hunt for clues to that mysterious distant past.
Those clues come in the form of asteroids, comets and other small objects. Like detectives sifting through forensic evidence, scientists carefully examine these small bodies for insights about our origins.
«Read the rest of this article»
Written by Tamsyn Brann
NASA Goddard Space Flight Center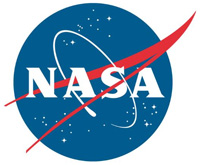 Greenbelt, MD – Ralph, one of the most well-traveled NASA space explorers, has voyaged far and accomplished much: on the New Horizons mission, Ralph obtained stunning flyby images of Jupiter and its moons; this was followed by a visit to Pluto where Ralph took the first high-definition pictures of the iconic minor planet. And, in 2021, Ralph journeys with the Lucy mission to Jupiter's Trojan asteroids.
Ralph, however, is not an impossibly accomplished astronaut — it is a scientific instrument that has made many discoveries since it first launched aboard the New Horizons spacecraft in 2006. Given a name and not an acronym, Ralph enables the study of the composition and atmospheres of celestial objects.
«Read the rest of this article»
NASA's Jet Propulsion Laboratory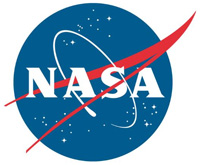 Pasadena, CA – NASA's Dawn spacecraft has gone silent, ending a historic mission that studied time capsules from the solar system's earliest chapter.
Dawn missed scheduled communications sessions with NASA's Deep Space Network on Wednesday, October 31st, and Thursday, November 1st, 2018. After the flight team eliminated other possible causes for the missed communications, mission managers concluded that the spacecraft finally ran out of hydrazine, the fuel that enables the spacecraft to control its pointing.
«Read the rest of this article»
NASA's Jet Propulsion Laboratory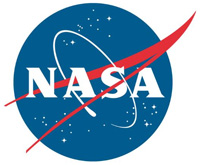 Pasadena, CA – While it may not be your typical Halloween fare, a pumpkin held aloft by a parachute and an air blower is par for the course when engineers engage in a pumpkin carving contest at NASA's Jet Propulsion Laboratory in Pasadena, California.
Once a year at Halloween, JPLers take a break from building robots that explore the solar system to craft dramatic creations that have as much in common with standard jack-o'-lanterns as paper airplanes do with NASA spacecraft.
«Read the rest of this article»
NASA's Jet Propulsion Laboratory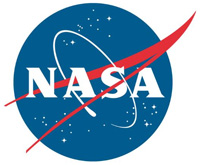 Pasadena, CA – Massive structures of moving air that appear like waves in Jupiter's atmosphere were first detected by NASA's Voyager missions during their flybys of the gas-giant world in 1979. The JunoCam camera aboard NASA's Juno mission to Jupiter has also imaged the atmosphere.
JunoCam data has detected atmospheric wave trains, towering atmospheric structures that trail one after the other as they roam the planet, with most concentrated near Jupiter's equator.
«Read the rest of this article»
Written by Sarah Frazier
NASA's Goddard Space Flight Center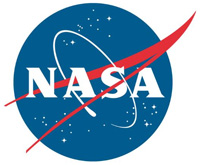 Greenbelt, MD – On October 3rd, 2018, NASA's Parker Solar Probe performed the first significant celestial maneuver of its seven-year mission. As the orbits of the spacecraft and Venus converged toward the same point, Parker Solar Probe slipped in front of the planet, allowing Venus' gravity — relatively small by celestial standards — to twist its path and change its speed.
This maneuver, called a gravity assist, reduced Parker's speed relative to the Sun by 10 percent — amounting to 7,000 miles per hour — drawing the closest point of its orbit, called perihelion, nearer to the star by 4 million miles.
«Read the rest of this article»
NASA Headquarters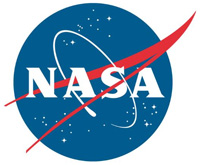 Washington, D.C. – Since the beginning of civilization, humanity has wondered whether we are alone in the universe. As NASA has explored our solar system and beyond, it has developed increasingly sophisticated tools to address this fundamental question.
Within our solar system, NASA's missions have searched for signs of both ancient and current life, especially on Mars and soon, Jupiter's moon Europa. Beyond our solar system, missions, such as Kepler and TESS, are revealing thousands of planets orbiting other stars.
«Read the rest of this article»