Topic: Jupiter
Written by Preston Dyches
NASA's Jet Propulsion Laboratory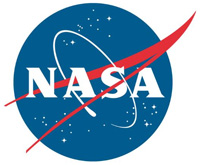 Pasadena, CA – A NASA-led and NASA-sponsored study of potential future missions to the mysterious "ice giant" planets Uranus and Neptune has been released — the first in a series of mission studies NASA will conduct in support of the next Planetary Science Decadal Survey.
The results of this and future studies will be used as the Decadal Survey deliberates on NASA's planetary science priorities from 2022-2032. The study identifies the scientific questions an ice giant mission should address, and discusses various instruments, spacecraft, flight-paths and technologies that could be used.
«Read the rest of this article»
Written with Pam Frost Gorder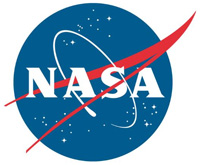 Washington, D.C. – A newly discovered Jupiter-like world is so hot, it's being vaporized by its own star.
With a dayside temperature of more than 7,800 degrees Fahrenheit (4,600 Kelvin), KELT-9b is a planet that is hotter than most stars. But its blue A-type star, called KELT-9, is even hotter — in fact, it is probably unraveling the planet through evaporation.
"This is the hottest gas giant planet that has ever been discovered," said Scott Gaudi, astronomy professor at The Ohio State University in Columbus, who led a study on the topic. He worked on this study while on sabbatical at NASA's Jet Propulsion Laboratory, Pasadena, California.
«Read the rest of this article»
Written by DC Agle
NASA's Jet Propulsion Laboratory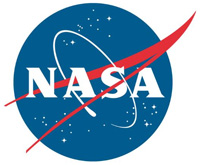 Pasadena, CA – Early science results from NASA's Juno mission to Jupiter portray the largest planet in our solar system as a complex, gigantic, turbulent world, with Earth-sized polar cyclones, plunging storm systems that travel deep into the heart of the gas giant, and a mammoth, lumpy magnetic field that may indicate it was generated closer to the planet's surface than previously thought.
"We are excited to share these early discoveries, which help us better understand what makes Jupiter so fascinating," said Diane Brown, Juno program executive at NASA Headquarters in Washington. "It was a long trip to get to Jupiter, but these first results already demonstrate it was well worth the journey."
«Read the rest of this article»
Written by DC Agle
NASA's Jet Propulsion Laboratory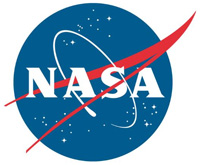 Pasadena, CA – Psyche, NASA's Discovery Mission to a unique metal asteroid, has been moved up one year with launch in the summer of 2022, and with a planned arrival at the main belt asteroid in 2026 — four years earlier than the original timeline.
"We challenged the mission design team to explore if an earlier launch date could provide a more efficient trajectory to the asteroid Psyche, and they came through in a big way," said Jim Green, director of the Planetary Science Division at NASA Headquarters in Washington. "This will enable us to fulfill our science objectives sooner and at a reduced cost."
«Read the rest of this article»
Written by Michele Johnson
NASA's Ames Research Center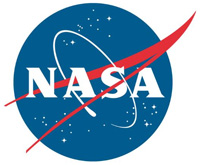 Moffett Field, CA – Scientists using NASA's Kepler space telescope identified a regular pattern in the orbits of the planets in the TRAPPIST-1 system that confirmed suspected details about the orbit of its outermost and least understood planet, TRAPPIST-1h.
TRAPPIST-1 is only eight percent the mass of our sun, making it a cooler and less luminous star. It's home to seven Earth-size planets, three of which orbit in their star's habitable zone — the range of distances from a star where liquid water could pool on the surface of a rocky planet. The system is located about 40 light-years away in the constellation of Aquarius. The star is estimated to be between 3 billion and 8 billion years old.
«Read the rest of this article»
Written by John Stansberry
Space Telescope Science Institute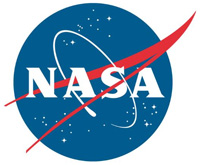 Baltimore, MD – The combined power of three space observatories, including NASA's Hubble Space Telescope, has helped astronomers uncover a moon orbiting the third largest dwarf planet, catalogued as 2007 OR10. The pair resides in the frigid outskirts of our solar system called the Kuiper Belt, a realm of icy debris left over from our solar system's formation 4.6 billion years ago.
With this discovery, most of the known dwarf planets in the Kuiper Belt larger than 600 miles across have companions. These bodies provide insight into how moons formed in the young solar system.
«Read the rest of this article»
Written by Nick Veronico
NASA's Ames Research Center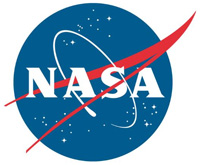 Mountain View, CA – NASA's flying observatory, the Stratospheric Observatory for Infrared Astronomy, SOFIA, recently completed a detailed study of a nearby planetary system. The investigations confirmed that this nearby planetary system has an architecture remarkably similar to that of our solar system.
Located 10.5 light-years away in the southern hemisphere of the constellation Eridanus, the star Epsilon Eridani, eps Eri for short, is the closest planetary system around a star similar to the early sun. It is a prime location to research how planets form around stars like our sun, and is also the storied location of the Babylon 5 space station in the science fictional television series of the same name.
«Read the rest of this article»
Written by Elizabeth Landau
NASA's Jet Propulsion Laboratory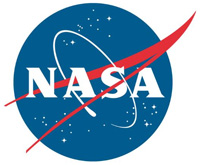 Pasadena, CA – Raul Polit Casillas grew up around fabrics. His mother is a fashion designer in Spain, and, at a young age, he was intrigued by how materials are used for design.
Now, as a systems engineer at NASA's Jet Propulsion Laboratory in Pasadena, California, he is still very much in the world of textiles. He and his colleagues are designing advanced woven metal fabrics for use in space.
These fabrics could potentially be useful for large antennas and other deployable devices, because the material is foldable and its shape can change quickly.
«Read the rest of this article»
Written by Andrew Good
NASA's Jet Propulsion Laboratory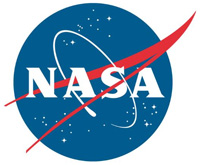 Pasadena, CA – Few places are as hostile to life as Chile's Atacama Desert. It's the driest non-polar desert on Earth, and only the hardiest microbes survive there. Its rocky landscape has lain undisturbed for eons, exposed to extreme temperatures and radiation from the sun.
If you can find life here, you might be able to find it in an even harsher environment — like the surface of Mars. That's why a team of researchers from NASA and several universities visited the Atacama in February. They spent 10 days testing devices that could one day be used to search for signs of life on other worlds. That group included a team from NASA's Jet Propulsion Laboratory in Pasadena, California, working on a portable chemistry lab called the Chemical Laptop.
«Read the rest of this article»
NASA Headquarters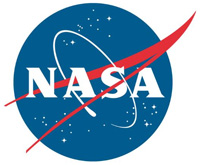 Washington,D.C. – NASA's partnership in a future European Space Agency (ESA) mission to Jupiter and its moons has cleared a key milestone, moving from preliminary instrument design to implementation phase.
Designed to investigate the emergence of habitable worlds around gas giants, the JUpiter ICy Moons Explorer (JUICE) is scheduled to launch in five years, arriving at Jupiter in October 2029. JUICE will spend almost four years studying Jupiter's giant magnetosphere, turbulent atmosphere, and its icy Galilean moons—Callisto, Ganymede and Europa.
«Read the rest of this article»