Topic: Jupiter
NASA's Jet Propulsion Laboratory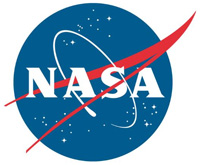 Pasadena, CA – NASA has approved an update to Juno's science operations until July 2021. This provides for an additional 41 months in orbit around Jupiter and will enable Juno to achieve its primary science objectives. Juno is in 53-day orbits rather than 14-day orbits as initially planned because of a concern about valves on the spacecraft's fuel system. This longer orbit means that it will take more time to collect the needed science data.
An independent panel of experts confirmed in April that Juno is on track to achieve its science objectives and is already returning spectacular results.The Juno spacecraft and all instruments are healthy and operating nominally.
«Read the rest of this article»
NASA's Jet Propulsion Laboratory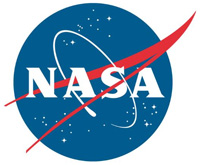 Pasadena, CA – Ever since NASA's Voyager 1 spacecraft flew past Jupiter in March, 1979, scientists have wondered about the origin of Jupiter's lightning. That encounter confirmed the existence of Jovian lightning, which had been theorized for centuries.
But when the venerable explorer hurtled by, the data showed that the lightning-associated radio signals didn't match the details of the radio signals produced by lightning here at Earth.
In a new paper published in Nature today, scientists from NASA's Juno mission describe the ways in which lightning on Jupiter is actually analogous to Earth's lightning. Although, in some ways, the two types of lightning are polar opposites.
«Read the rest of this article»
Written by Abby Tabor
NASA's Ames Research Center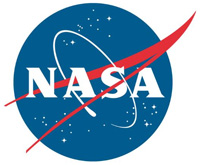 Silicon Valley, CA – Deep space and the deep sea are not as different as you might think. In 2018 and 2019, NASA's search for life beyond Earth will dive beneath the waves here at home to explore hydrothermal systems of underwater volcanoes.
These special locations could look a lot like what we'll find on the other ocean worlds in our solar system – prime candidates to potentially support life.
Many projects at NASA study places on Earth that could be analogous to extraterrestrial locations. The project pulling together ocean and space is called SUBSEA, which stands for Systematic Underwater Biogeochemical Science and Exploration Analog.
«Read the rest of this article»
NASA Headquarters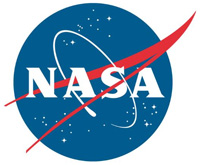 Washington, D.C. – Scientists re-examining data from an old mission bring new insights to the tantalizing question of whether Jupiter's moon Europa has the ingredients to support life. The data provide independent evidence that the moon's subsurface liquid water reservoir may be venting plumes of water vapor above its icy shell.
Data collected by NASA's Galileo spacecraft in 1997 were put through new and advanced computer models to untangle a mystery — a brief, localized bend in the magnetic field — that had gone unexplained until now.
«Read the rest of this article»
NASA's Jet Propulsion Laboratory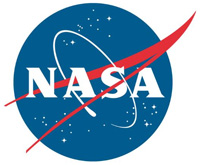 Pasadena, CA – Even after decades of observations and a visit by NASA's Voyager 2 spacecraft, Uranus held on to one critical secret — the composition of its clouds. Now, one of the key components of the planet's clouds has finally been verified.
A global research team that includes Glenn Orton of NASA's Jet Propulsion Laboratory in Pasadena, California, has spectroscopically dissected the infrared light from Uranus captured by the 26.25-foot (8-meter) Gemini North telescope on Hawaii's Mauna Kea. They found hydrogen sulfide, the odiferous gas that most people avoid, in Uranus' cloud tops. The long-sought evidence was published in the April 23rd issue of the journal Nature Astronomy.
«Read the rest of this article»
NASA's Jet Propulsion Laboratory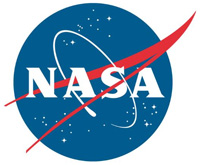 Pasadena, CA – Scientists working on NASA's Juno mission to Jupiter shared a 3-D infrared movie depicting densely packed cyclones and anticyclones that permeate the planet's polar regions, and the first detailed view of a dynamo, or engine, powering the magnetic field for any planet beyond Earth.
Those are among the items unveiled during the European Geosciences Union General Assembly in Vienna, Austria, on Wednesday, April 11th.
Juno mission scientists have taken data collected by the spacecraft's Jovian InfraRed Auroral Mapper (JIRAM) instrument and generated the 3-D fly-around of the Jovian world's north pole. Imaging in the infrared part of the spectrum, JIRAM captures light emerging from deep inside Jupiter equally well, night or day.
«Read the rest of this article»
Written by Elizabeth Zubritsky
NASA's Goddard Space Flight Center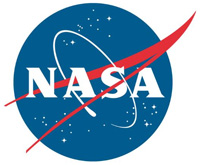 Greenbelt, MD – Though once big enough to swallow three Earths with room to spare, Jupiter's Great Red Spot has been shrinking for a century and a half. Nobody is sure how long the storm will continue to contract or whether it will disappear altogether.
A new study suggests that it hasn't all been downhill, though. The storm seems to have increased in area at least once along the way, and it's growing taller as it gets smaller.
«Read the rest of this article»
NASA Headquarters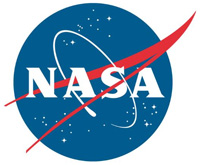 Washington, D.C. – Data collected by NASA's Juno mission to Jupiter indicate that the atmospheric winds of the gas-giant planet run deep into its atmosphere and last longer than similar atmospheric processes found here on Earth. The findings will improve understanding of Jupiter's interior structure, core mass and, eventually, its origin.
Other Juno science results released today include that the massive cyclones that surround Jupiter's north and south poles are enduring atmospheric features and unlike anything else encountered in our solar system. The findings are part of a four-article collection on Juno science results being published in the March 8th edition of the journal Nature.
«Read the rest of this article»
Written by Mara Johnson-Groh
NASA's Goddard Space Flight Center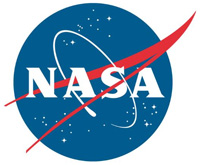 Greenbelt, MD – Sometimes on a dark night near the poles, the sky pulses a diffuse glow of green, purple and red. Unlike the long, shimmering veils of typical auroral displays, these pulsating auroras are much dimmer and less common.
While scientists have long known auroras to be associated with solar activity, the precise mechanism of pulsating auroras was unknown. Now, new research, using data from NASA's Time History of Events and Macroscale Interactions during Substorms — or THEMIS — mission and Japan's Exploration of energization and Radiation in Geospace — shortened to ERG, or also known as Arase — satellite, has finally captured the missing link thought responsible for these auroras.
«Read the rest of this article»
Written by Elyssia Widjaja
NASA's Jet Propulsion Laboratory Newsroom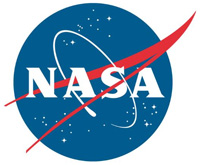 Pasadena, CA – The year 2017 marked several milestones in science, technology and flight projects for NASA's Jet Propulsion Laboratory, Pasadena, California. Voyager 1 returned data from interstellar space as it surpassed 40 years in flight.
NASA's Cassini Spacecraft ended its 13-year tour of Saturn. JPL celebrated the 25th anniversary of the launch of the Earth-orbiting Topex/Poseidon satellite.
As JPL turns 82 in 2018, its missions and activities will continue to inspire. Here is a preview of events planned for JPL (some dates subject to change):
«Read the rest of this article»