Topic: Juvenile

Montgomery County, TN – Deputies with the Montgomery County Sheriff's Office solved 14 burglaries near the Liberty Park Subdivision after apprehending the suspects late last night during surveillance.
"They were hitting us hard out there – 12 vehicle and 2 house burglaries – so we were being vigilant," said Investigator Geoffrey Blanchard. "I was out talking to a homeowner in the area around 10:00pm when I noticed a truck matching the description of a suspect vehicle."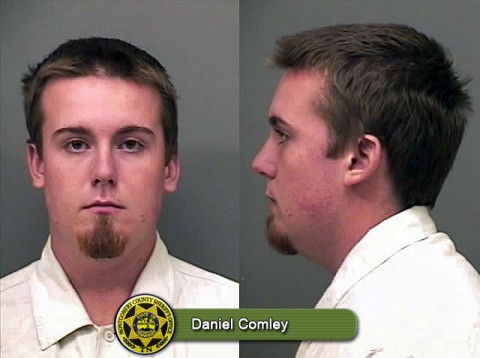 «Read the rest of this article»

Montgomery County, TN – Officials with the Montgomery County Sheriff's Office had to detain an aggressive juvenile in a parking lot near the Court Complex early this morning.
Inv. Julie Webb was walking to court when she noticed what seemed to be a teenager and adult female yelling at each other in the parking lot near the parking garage.
"I asked the woman, who I found out later was his mother, if she needed help, telling her that I'm a police officer," Webb said. "She said, 'Yes, he needs to be arrested.'" «Read the rest of this article»

Clarksville, TN – On Saturday, September 6th, 2014 at 10:29pm, during Clarksville's  Riverfest Festival, Officers from the Clarksville Police Department responded to a large crowd of juveniles congregating in the parking lot of a business on Riverside Drive.
Officers were able to keep the crowd peaceful for some time, however, a city employee reported that a black male juvenile was in possession of a handgun. «Read the rest of this article»

Montgomery County, TN – Montgomery County Sheriff Deputies followed a trail of footprints from a burglarized business late last night to a juvenile who allegedly took beer from the business, and to the man who was holding the items for him.
Deputies Jason McClung and Casey Bohn responded to a business on Clubhouse Lane where an alarm was activated and found that the business had been broken into and numerous bottles of beer had been taken.
«Read the rest of this article»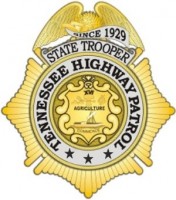 Nashville, TN - The Tennessee Highway Patrol arrested a Murfreesboro man on Sunday night after a hit-and-run incident involving a six-year old child in Smyrna.
Jan Kevin Cooley, 52, was charged with aggravated vehicular assault, leaving the scene of an injury crash, driving on a revoked driver's license and possession of drug paraphernalia.
He was booked into the Rutherford County Jail. «Read the rest of this article»

Clarksville, TN – The Clarksville Police Department is seeking the public's assistance in the investigation of a fatal vehicle collision.
On December 10th, 2013 at around 10:30pm, a 2008 Ford Explorer was stolen in the area of Lafayette Road from an unknown location. The 2008 Explorer was occupied by two suspects; one black female with long straight hair (front passenger), and another unknown subject. «Read the rest of this article»

Clarksville, TN – On November 14th, 2013, Clarksville Police responded to a shooting that occurred in the Paradise Hills area. Two individuals received gunshot wounds.
One of the victims was a 20 year old male Cemage D. Garrard who lives at 949 East Happy Hollow Drive in Clarksville. The other victim is a juvenile male. There is no further information at this time. Clarksville Police are still investigating the insident.

Clarksville, TN – On October, 18th, 2013, at 12:44 hours, an Officer, with the Clarksville Police Department, observed a blue GMC Sonoma, driving erratically, northbound on Fort Campbell Boulevard, near Concord Drive, making quick lane changes, from left to far right, and back several times.
The vehicle was stopped at a traffic signal, several vehicles ahead of the Officer, at Fort Campbell Boulevard and 101st Airborne Division Parkway.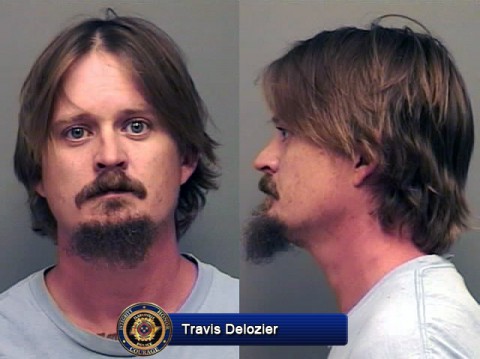 «Read the rest of this article»

Clarksville, TN – The Fatal Crash Investigators with the Clarksville Police Department are investigating a crash involving a Ford (SUV) and a Hummer at Martin Luther King Parkway(Connector) and Sango Road.
A ten year old juvenile has been taken to Vanderbilt University Medical Center by Lifeflight in serious condition, and a pregnant female has been taken to Gateway Medical Center.
At this time the investigation is on-going and their is no further information that can be released.

Clarksville, TN – Clarksville Police are asking for the public's assistance to locate a 17 year old juvenile, Devron R. McWaine, who has been on runaway status from state's custody since March 2012 and has a juvenile petition on file for Aggravated Assault.
On March 23rd, 2013, Police responded to the area of Commerce and Glenn Street in reference to shots being fired. McWaine was seen getting out a white vehicle and shooting in the direction of a 20 year old man.
«Read the rest of this article»