Topic: Juvenile
Written by Curtis Johnson
Tennessee State Representative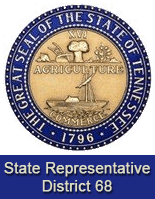 Nashville, TN – The first session of the 110th Tennessee General Assembly adjourned on May 10th, 2017, after passing major legislation that will benefit Tennesseans for generations to come. This is Part 8 of a 12 Part report.
This includes a measure making Tennessee the first state in the nation to offer all adults without a degree tuition-free access to community college; a new law rebuilding a safe and reliable transportation network, while reallocating revenues to maximize taxpayers' return on that investment; and a bill which provides a responsible path to improve access to broadband through investment, deregulation, and education.
Action in the General Assembly also included passage of a balanced budget which takes on no new debt, as well as legislation protecting the elderly, enhancing the state's robust job growth, cracking down on crime, and boosting efforts as the fastest improving state in the nation in K-12 student achievement. Following is a report on key legislation passed this year.
«Read the rest of this article»

Clarksville, TN – Clarksville Police are attempting to locate, Jaydan Keith, 17, of Clarksville who is on runaway status and is possibly suicidal.
Jaydan has made previous statements and taken actions to harm herself before. She left two notes to her family when she ran away, one saying that she intended to harm herself and another saying she was going to be gone for a while.
Attempts to locate her have been unsuccessful.
«Read the rest of this article»

Clarksville, TN – On Wednesday, May 31st, 2017 around 12:17pm, Clarksville Police report a Blue Chevy Trailblazer, driven by a juvenile female was on Wilma Rudolph Boulevard, southbound in the left turn only lane, entered the left travel lane, and attempted to make a right turn onto Old Trenton Road and collided with a Clarksville Transit System bus traveling southbound in the right travel lane.
The collision caused the bus to leave the south side of roadway onto the embankment.
«Read the rest of this article»

Clarksville, TN – Clarksville Police are trying to locate a runaway juvenile who has not been seen or heard from by the family since April 30th, 2017 around 4:20pm.
On April 30th, a family member saw her leaving the residence in a blue 4 door car with two teenage males.
The family feels as though she was headed toward Nashville Tennessee, but do not know where.
«Read the rest of this article»

Clarksville, TN – On Monday, May 1st, 2017, around 7:45pm, Clarksville Police Officer Krill Annikov responded to a concerned citizen's call about a juvenile walking too close to the road on Wilma Rudolph Boulevard, near the intersection of Dunbar Cave Road.
The officer located the 11 year old juvenile near the Mapco at 2099 Wilma Rudolph Boulevard. The juvenile told Krill he was trying to find his way home because he was lost.
«Read the rest of this article»

Clarksville, TN – On Saturday, April 8th, 2017, around 3:39pm, K-9 Officer Josh Swaffer stopped a car for squealing tires and speeding in the area of Oak and E Street.
The car was being driven by a 15 year old male juvenile without a permit or driver's license. There was an adult passenger in the front seat of the vehicle who had allowed the juvenile to drive the vehicle; there were also other male juvenile passengers, 15 and 16 years old, in the vehicle.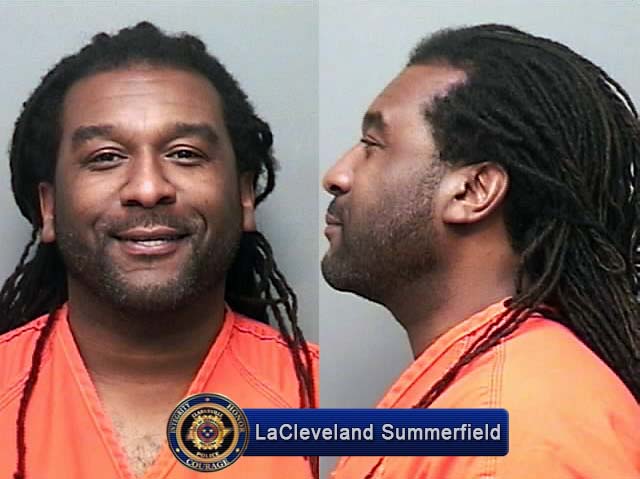 «Read the rest of this article»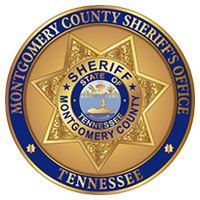 Clarksville, TN – Investigators with the Montgomery County Sheriff's Office are seeking the public's assistance in locating a missing Clarksville teen.
Margaret Lee, 16, has been missing since April 1st, 2017.
Lee is an Asian female with brown hair and brown eyes. She is 5 feet 8 inches tall and weighs 130 pounds.
She was last seen in Clarksville, Tennessee wearing a denim jacket.
«Read the rest of this article»

Clarksville, TN – The Clarksville Police Department is requesting assistance in locating a Runaway Juvenile.
Johan Flores Guadarrama, (Male, Hispanic) 12/17/1999 (17 years old) left his residence at 276 Goodlett Drive without parental consent on Tuesday, February 14th, 2017 and hasn't returned home.
If anyone knows his whereabouts please contact Detective Kevin Shaw at 931.648.0656, ext. 5389.

Clarksville, TN – Detective Kevin Shaw with the Clarksville Police Department is searching for a suspected runaway juvenile, DiaJonne Victoria Rycraw, 15, of Clarksville.
Rycraw is a 5'6", 127 lb. black female. The bottom half of her hair may be dyed purple. Rycraw was last seen in Clarksville on January 12th, 2017.
She may be in the Nashville area.
«Read the rest of this article»

Clarksville, TN – Clarksville Police Department Detective Kevin Shaw is searching for a runaway juvenile and is requesting public assistance.
The runaway juvenile is 16-year-old David Amhrein from Clarksville Tennessee.
David was last seen on Wednesday, January 4th, 2017 when he was dropped off at Kenwood High School.
«Read the rest of this article»