Topic: Kansas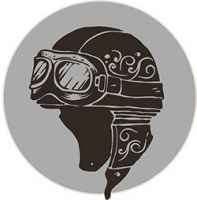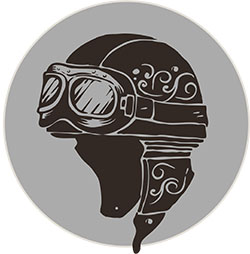 Clarksville, TN – I've posted many articles about how much I LOVE to ride alone. I'm not anti-social, and I love riding with my "buds" but I ABSOLUTELY love the solitude of just me and the open road.
And deep down inside, so do you.
I'm an early morning rider. I will get up and hit my favorite coffee shop, then take off for a couple of hours. I'm also a HUGE music lover. Forty years on the radio will do that to you. I have a thumb drive filled with the music of my life.
I was living in Europe as a young man when the Beatles and the great British Invasion landed, so, my music is VERY important to me. Now my motorcycle and my music are helping me relive my life, one song at a time.
«Read the rest of this article»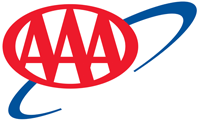 Tampa, FL – AAA says that today's national average is $2.81, which is two cents cheaper than last week, eight cents less than last month and 13 cents less than last year.
With the exception of the Rockies states, Alaska and Indiana, motorists across the country are saving as much as 23 cents/gallon to fill up as compared to last month.
«Read the rest of this article»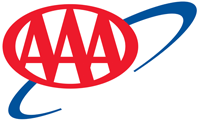 Tampa, FL – According to AAA, Gas prices are nearly six cents cheaper in some states across the country on the week, which has pushed the national gas price average cheaper by a penny to $2.85 today.
That average could have been even lower had a handful of Midwest states not seen prices increase by more than a nickel due to ongoing refinery maintenance.
«Read the rest of this article»
AAA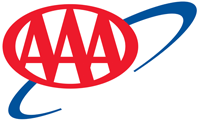 Tampa, FL – With only a penny increase on the week, the national gas price average saw the smallest one-week jump since mid-February. For the last eight weeks, weekly jumps ranged anywhere between a nickel and a nearly a quarter.
"On the week, 30 states saw pump price increases or decreases of three cents or less which helped keep the national average relatively steady, but motorists shouldn't get their hopes up just yet," said Jeanette Casselano, AAA spokesperson.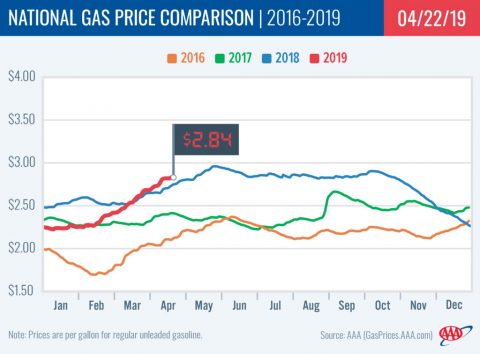 «Read the rest of this article»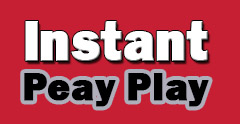 Clarksville, TN – In the long history of the Austin Peay State University (APSU) athletic department there have been many successes, wins, unforgettable memories, moments and championships over its many decades of competition, but this past Saturday at the Governors Tennis Center the women's tennis team recorded the rarest or rare accomplishments by an APSU squad –an undefeated regular season.
The Governors finished the 2019 regular season 20-0, matching the only other undefeated APSU team in school history – the 1939-40 men's basketball team – who also finished their season 20-0, including recording the program's only victory versus Vanderbilt.
«Read the rest of this article»
Related Images: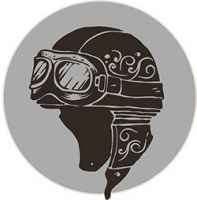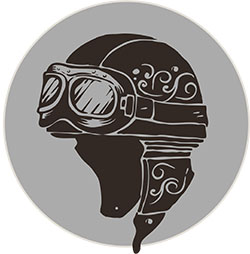 Kerrville, TX – I will always remember the first time I traveled to Texas on a motorcycle.
I was just starting my journey into this lifestyle and was SO excited to visit good friends, and ride the Texas hill country that I had heard so much about.
After making a couple of trips here, I hadn't been back for over a year, but that all changed this week.
I was asked to join a group of bikers to come ride the Texas hill country, so I jumped at the opportunity.
One of our main objectives was to ride the "Twisted Sisters." During my previous trips here, I had NO idea about the names of any notable motorcycle routes, I just followed my friends wherever they took me and it was amazing!
«Read the rest of this article»
AAA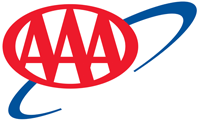 Tampa, FL – With an eight-cent jump on the week, at $2.62, the national average continues to trend more expensive since mid-February. While today's national average is nearly a quarter more expensive than last month, it is only two cents more expensive than last year at this time.
"Thanks to increasing demand and tightening gasoline stocks across the country, March gas prices came in like a lion and will not go out like a lamb," said Jeanette Casselano, AAA spokesperson.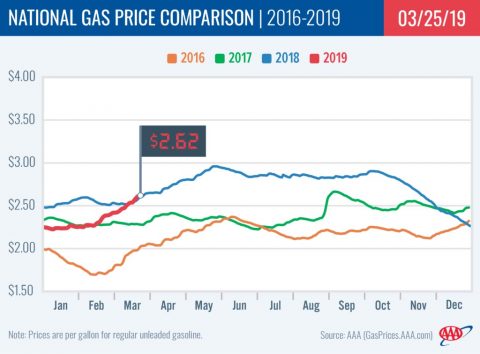 «Read the rest of this article»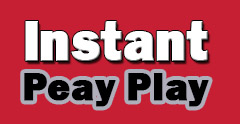 Clarksville, TN – If you're looking for the last time the Austin Peay State University (APSU) women's tennis team lost a head-to-head match you'll have to look back to last season, as the Governors remained undefeated after their Ohio Valley Conference-opening victory over Tennessee State this past Saturday.
The Govs are 13-0 so far this season, with their last loss coming in the finals of the OVC Tennis Championships at April 22nd to Eastern Kentucky by a narrow 4-3 final and a berth into the NCAA Tournament.
«Read the rest of this article»
Related Images:
#6 Tennessee Vols (29-5 | 15-3 SEC) vs. Colgate (24-10 | 13-5)
Friday, March 22nd, 2019 | 1:45pm CT
Columbus, OH | Nationwide Arena | TV: CBS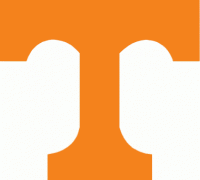 Columbus, OH – For the second year in a row, Tennessee Vols basketball is ready to take on 15th-seed Colgate in the first round of the NCAA Tournament at Nationwide Arena in the South Region. The game tips at 1:45pm CT on Friday and will be televised live on CBS.
Tennessee is 29-5 on the season. That impressive record includes a school-record 19-game winning streak, a program-record-tying three victories over top-five opponents and the second most victories in a single season in program history. The Vols spent four weeks atop the Associated Press Top 25 rankings, and for the first time in program history, UT spent the entire season ranked among the top 10.
«Read the rest of this article»
Related Images:
#8 Tennessee vs. #4 Kentucky
Saturday, March 16th, 2019| 2:30pm CT
Nashville, TN | Bridgestone Arena | ESPN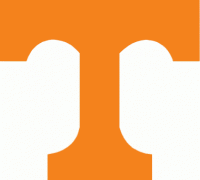 Nashville, TN – The No. 8 Tennessee Vols is set for a rematch of last year's tournament championship, taking on No. 4 Kentucky in the semifinals of the SEC Tournament on Saturday, March 16th.
The game will tip at approximately 2:30pm CT and will be televised on ESPN and can also be viewed online through WatchESPN. Fans can listen live on their local Vol Network affiliate to hear Bob Kesling and Bert Bertelkamp describing the action.
Tennessee (28-4, 15-3 SEC) claimed the No. 3 seed in the tournament and earned a double bye.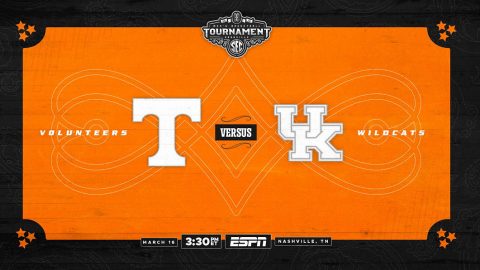 «Read the rest of this article»
Related Images: