Topic: Karla Kean

Clarksville, TN – Hopefully the Winter Market is going to start looking a lot like Spring here in the near days or weeks. Visit us at the Winter Market this Friday from 9:30am until 1:30am at the Smith Trahern Mansion. «Read the rest of this article»

Montgomery County, TN – Extension agents in a nine county area of Middle Tennessee are planning an Orchard Production Workshop for small producers and homeowners. The workshop will be held at Shade Tree Farms in Adams, TN on Friday, February 28th, 2014.
The participant fee for the program is $10.00/person which includes lunch onsite. The workshop will kick off at 9:00am Central time and conclude around 4:00pm. «Read the rest of this article»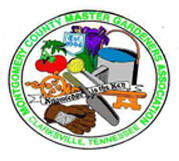 Montgomery County, TN – Fall 2013 Master Gardener Course applications now being accepted by the Montgomery County Extension office.
All classes will be held at the Montgomery County Extension office on Tuesday evenings from 6:00pm-9:00pm beginning August 27th and ending November 19th.
The fee for the class is $100.00 or $125.00 per couple (if sharing a book). «Read the rest of this article»

Montgomery County, TN – The Tennessee Master Gardener Program is a volunteer service program provided by the University of Tennessee Extension.
The program serves Tennesseans with home horticulture information and recruits new volunteers for training, certification and service through the local Extension offices. «Read the rest of this article»

Clarksville, TN – Winter Market is this Friday at Smith Trahern Mansion located at 101 McClure Street, from 9:30am until Noon with plenty of booths tucked in among many more trees. It should be a lot of fun and a lot of food, gifts, crafts  and more. «Read the rest of this article»

Montgomery County, TN – The Extension office has been contacted by Liza Johnson, who is assisting them at Fort Campbell for help with Thanksgiving meals for the Wounded Warriors. «Read the rest of this article»
Grant is one of nearly 900 to be awarded through the inaugural Darden Restaurant Community Grants Program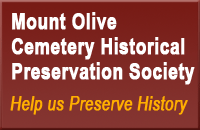 Clarksville, TN – Mt Olive Historical Preservation Society has received a $2000 grant as part of the inaugural Restaurant Community Grant Program from the Darden Foundation, the charitable arm of Darden Restaurants Inc.
The Restaurant Community Grant Program is a local grants program intended to help support nonprofit organizations in the hundreds of communities Darden and its restaurant brands serve. The donation will enable Mt Olive Society's Brandon Hill Youth Heritage Garden program to reach scores of young people in the Montgomery County community.
«Read the rest of this article»
Montgomery County, TN – The Tennessee Yards and Neighborhoods program is conducting a Home Landscape Workshop to help homeowners create attractive and healthy yards by working with Tennessee's environment rather than against it.
A "Tennessee Yard Done Right" is beautiful, earth-friendly and saves money. «Read the rest of this article»

Clarksville, TN – "Things You Need to Know to Make a Food Product For Resale." will be on Friday, January 20th, at the Smith Trahern Mansion (1st and McClure Street Clarksville, TN) from 10:00am until 1:00pm. Small Business Woman, Jenny Chandler will be the lead speaker for this event.
Jenny runs her business out of Ashland City, and works through the Health Department with that endeavor. She's also done work here at the domestic kitchen at the Montgomery County UT Extension office permitted through the Department of Agriculture. UT Extension helped her and her family in developing ideas and securing training for their businesses, serving as a guide to meet food manufacturing standards. «Read the rest of this article»
I feel compelled to write a few words about a man who was very special to me and who recently passed on to a better world. I have to respect his family's wishes to not have a funeral or memorial, but as my way of saying goodbye, I need to memorialize him.
I first met Ken Tidwell in 1998 when I came to work for Extension in Montgomery County. Ken had recently completed the Master Gardener class (1997) and then received his certification from me in 1998. I think we were kindred spirits from the beginning, both having a love of nature and trees. Trees especially!
In 1999, he gave me a book entitled, The Man Who Planted Trees, by Jean Giono. In this book the author proceeds on a walk across a desolate valley in the foothills of the Alps near Provence in 1914. He describes the area as dry and barren, unfit for man or beast. In his journey he meets a solitary shepherd, Elzeard Bouffier, who plants acorns in the desert.
«Read the rest of this article»